As a frequent visitor to various entertainment venues, I've found that the Xcel Energy Center truly stands out. Located in Saint Paul, Minnesota, this dynamic arena hosts a wide range of events and is known for its outstanding guest experience. In this article, I want to share some helpful information about the gates and entrances at the Xcel Energy Center, so you can make the most of your visit.
Navigating your way through the arena might seem overwhelming, especially if it's your first time visiting. But don't fret! The Xcel Energy Center has several clearly marked gates and entrances to help you make your way in and out with ease. From accessible entrances for those with disabilities to convenient entry points for ticket holders, there's an option for everyone.
Before heading out to the Xcel Energy Center, it's essential to know which gate or entrance is best suited for your needs. In this Gate & Entrance Guide, I'll provide you with everything you need to know to make your visit to the Xcel Energy Center as smooth and enjoyable as possible. So let's dive in and explore the ins and outs of this fantastic venue!
Getting to Xcel Energy Center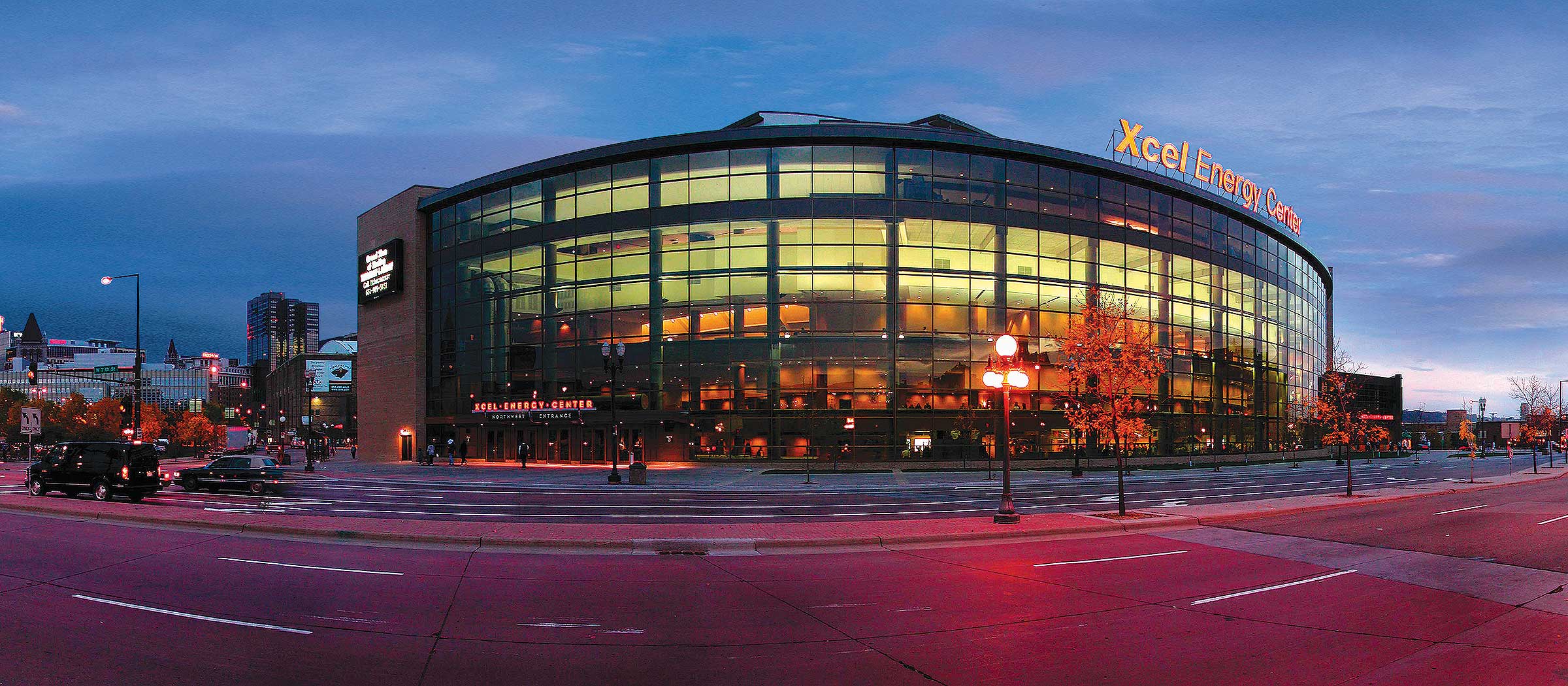 I found that reaching the Xcel Energy Center is quite easy, as it's conveniently located between two major freeways, Interstate 94 and 35E. This means it's accessible no matter which direction I come from. The arena can be found on the corner of West Kellogg Boulevard and West 7th Street, right in the heart of downtown Saint Paul.
When traveling to the Xcel Energy Center, I like to plan my route in advance. For those coming from the North, South, or East, just follow the respective highways until you're within the vicinity of the arena. Once there, simply follow the signs directing you to the entrance.
As a friendly tip, it's always a good idea to check local traffic conditions before heading out to the Xcel Energy Center. This way, I can avoid any delays and make sure I arrive in plenty of time to enjoy whatever event I'm attending.
Gate Entry Information
Security Details
At the Xcel Energy Center, they take security very seriously to ensure the safety of all guests. Upon entering, I may undergo a security check, which can involve walkthrough metal detectors and hand-held wands. Additionally, their staff, such as ticket takers and ushers, receive proper training to help make my visit secure and enjoyable.
Bag Policy
It's essential for me to understand the Xcel Energy Center bag policy before attending an event. Typically, they have a clear bag policy, meaning I am allowed to bring clear plastic or PVC bags with dimensions not exceeding 12″ x 6″ x 12″. Small clutch bags, about the size of a hand, are also allowed. Remember, the contents of my bag may be inspected, so I should ensure I am not carrying any prohibited items.
Main Entrance Special Features
At the Xcel Energy Center, I noticed several features that make the main entrance an excellent starting point for visitors. Once I entered through Gate 1, I was greeted by a spacious main lobby, where I found helpful staff at the Guest Services desk, eager to assist me with any questions or concerns.
One of the highlights for me when I first walked into the arena was the Hockey Lodge, located within the main lobby near the box office. This store is a haven for hockey fans, offering a wide range of team merchandise, memorabilia, and apparel to show support for the home team.
I also appreciated the various options for food and drinks at the Michelob Golden Light Taphouse. This was the perfect spot to grab a quick bite or a refreshing beverage before making my way to my seat. It felt like a great social spot where visitors can mingle, relax, and get excited for the upcoming event.
Accessibility is paramount at the Xcel Energy Center. They prioritize making the venue comfortable and accommodating for all guests, offering a range of ADA services to ensure a seamless experience for everyone. The staff was more than helpful and well-equipped to accommodate any needs I had during my visit.
As a first-time visitor to Xcel Energy Center, I found these main entrance special features very welcoming and convenient. I am sure fellow event-goers will appreciate them as well.
Accessible Entrance Details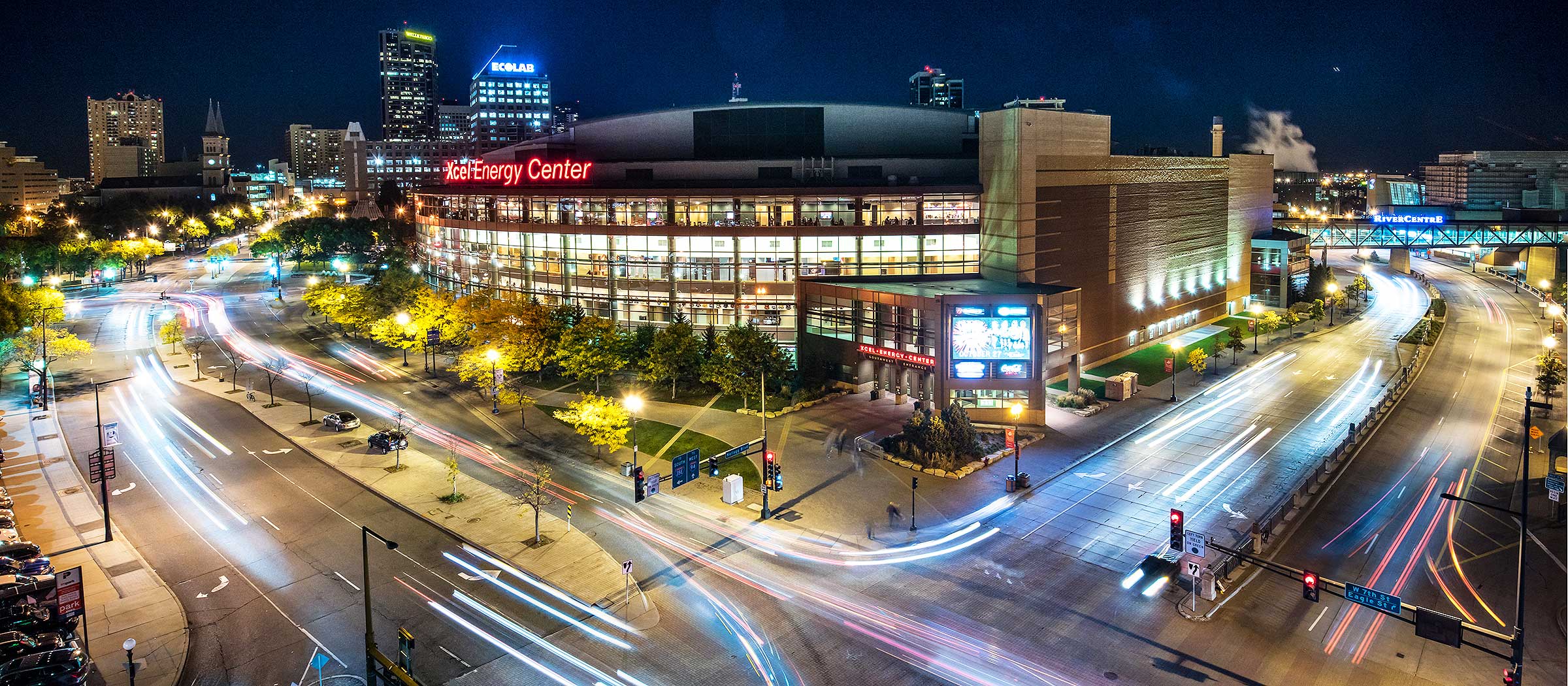 As someone who frequently visits the Xcel Energy Center, I would like to share some important details about the accessible entrance options. This information aims to make your visit to the arena as comfortable and pleasant as possible.
Upon arriving at the venue, there are multiple gates and entrances you can use. Gate 1 is located at the southeast corner of the arena, while Gate 2, Gate 3, and Gate 4 can be found along the western side. For guests requiring an accessible entrance, I recommend using the Southwest entrance near Gate 1. This entrance provides ramp access and is convenient for those using mobility devices.
Once inside, you can easily find elevators to help you navigate between levels. I've personally found the staff at the Xcel Energy Center to be very helpful, so don't hesitate to ask for assistance if you need it. There's also a Guest Services location on the main level, which can help with any special accommodations you may require during your visit.
Another notable feature is the availability of wheelchair escorts for guests who may need extra help getting to their seats. This service is free of charge, and staff members can be requested at any entrance or through Guest Services.
The Xcel Energy Center ensures that their facilities cater to guests with varying accessibility needs. By providing accessible entrances, elevators, and helpful staff, your visit to the arena is sure to be an enjoyable one.
Preferred Entrances for Suite Ticket Holders
As a suite ticket holder at the Xcel Energy Center, I have experienced the exclusivity and comfort that the venue has to offer. Let me share with you some information about preferred entrances for those special suite ticket holders.
First and foremost, we have Gate 5. This entrance is not accessible from street level and is reserved only for Bremer Bank Suite Level and RBC Wealth Management Club Level ticket holders. To access VIP/Gate 5, simply proceed to the designated area, and you'll be greeted with an exclusive entrance that will lead you to your luxurious suite and club level seating area.
Another option for suite ticket holders is to use one of the main entrances, such as Gates 1-4. These gates are open to all ticket holders but can be just as convenient for suite ticket holders who prefer not to use the VIP/Gate 5 entrance. Just make sure you have your suite ticket handy, and the friendly staff at the Xcel Energy Center will guide you to your respective seating areas.
I should also mention that as a suite ticket holder, you can enjoy other exclusive perks and privileges, like access to premium food and beverages, comfortable seating, and excellent views of the events. So whichever entrance you choose to use when visiting the Xcel Energy Center, you're in for a truly remarkable experience.
Emergency Exits
I want to share some important information about emergency exits at the Xcel Energy Center. While we all hope that we never need to use them, it's essential to familiarize ourselves with their locations, just in case.
First and foremost, the Xcel Energy Center has multiple gates and entrances for general entry, such as Gate 1, Gate 2, Gate 3, and Gate 4. In emergency situations, these gates can also serve as exit points, allowing for a quick and safe evacuation of the facility. The Southwest, Northwest, and Northeast entrances can also be utilized during emergencies.
There are also additional emergency exit points which are clearly marked with illuminated signs throughout the venue. Keep an eye out for them when attending events so you'll know where to go if necessary.
Please remember that in case of an emergency, prioritize your safety and the safety of others around you. Follow the guidance of event staff and use the designated emergency exits to evacuate the building safely and efficiently. Stay calm and try to maintain a friendly atmosphere while exiting, as this will help everyone to stay safe.
And finally, always listen for announcements and follow any instructions given by the venue staff. Doing so will ensure that you and your fellow attendees have the best possible experience, even during an unexpected situation.
Tips for a Smooth Entry
As someone who has been to the Xcel Energy Center, I want to share with you some tips that will help you enter the venue with ease. Within this section, you'll find advice on the best times to arrive, as well as information on ticket verification.
Best Times to Arrive
In my experience, arriving early is key to a smooth entry at Xcel Energy Center. Gates typically open 1.5 hours before events, allowing you ample time to find your seat and grab any refreshments without feeling rushed.
Here are some general guidelines for arrival times:
For concerts and shows: 45 minutes – 1 hour before the doors open or at least 30 minutes before the start time.
For Minnesota Wild hockey games: 1 hour before puck drop.
By following these suggestions, you should be able to avoid long lines and last-minute stress.
Ticket Verification
To make entry as seamless as possible, it's essential to have your tickets ready for verification. Xcel Energy Center accepts both physical and mobile tickets, but I recommend having a backup available, just in case.
Keep these ticket verification tips in mind:
Ensure the barcode is visible and scannable on your ticket or mobile device.
Have a valid photo ID available if required, especially for will-call pickup or if your tickets have a designated name.
Check if your event has any specific entry requirements, like health checks or security measures.
By preparing for ticket verification in advance, you are bound to have an enjoyable and hassle-free experience at the Xcel Energy Center.
Frequently Asked Questions
I often get asked various questions about Xcel Energy Center's gates and entrances, so I've compiled some of the most common inquiries to help address your concerns and make your visit as enjoyable as possible.
One important thing to note is the new entry policy at Xcel Energy Center, which started on October 15. Make sure to bring a clear tote (plastic, vinyl or PVC) that does not exceed 12″ x 6″ x 12″ or a plastic storage bag that is allowed for bringing items inside.
When it comes to gates and entry points, Xcel Energy Center has five main entrance gates: Gate 1, Gate 2, Gate 3, Gate 4, and Gate 5. There are also three entrances connected to different levels: Southwest, Northwest, and Northeast. Accessible entrances are available, and the Skyway level connects to the parking ramps in the area.
People frequently ask about the amenities and services provided at Xcel Energy Center. In addition to men's and women's restrooms, there are also family restrooms available. Keep an eye out for escalators and elevators to navigate between levels easily. For your convenience, food and beverages, ATMs, and charging stations are located throughout the venue.
In case you need assistance during your visit, Guest Services desks are there to help. You can contact them by phone at 651-726-8200 or by email at [email protected] They are happy to provide information about the venue, seating, and accessibility.
I hope this information helps address your questions and makes your visit to Xcel Energy Center an enjoyable experience. Have a great time!
Conclusion
As a visitor to the Xcel Energy Center, I find that the venue goes above and beyond to ensure that my experience is both enjoyable and secure. With multiple entrance gates, the Xcel Energy Center offers easy accessibility to events and attractions for all patrons.
During my time at the Xcel Energy Center, I have appreciated the availability of amenities, such as restrooms, elevators, and charging stations. The Guest Services desk near section 105 has always been a reliable source of information and assistance for visitors like me.
I'm pleased with the convenience of parking options around the venue, and have found that the staff is always willing to help should I have any questions or concerns.
In a nutshell, the Xcel Energy Center has demonstrated its commitment to providing a memorable and premium guest experience, and I look forward to attending more events there in the future. So, if you ever find yourself planning a visit, rest assured that your experience will be nothing short of amazing.