The excitement surrounding the Kansas City Chiefs' games is undeniable, and fans are always eager to secure their tickets to catch the action live. With so many options available, it can be overwhelming to find the best platform that suits your needs and budget. That's where this article comes in, breaking down essential information on reliable, user-friendly, and cost-effective ticket sources that offer great deals for Chiefs' games.
Whether you are looking for individual game tickets or a full season package, there's a platform that caters to everyone's preferences. From the official Kansas City Chiefs team website to third-party platforms such as SeatGeek, Ticketmaster, and StubHub, fans are sure to find their perfect match for ticket purchasing. It's important to have access to up-to-date and secure ticket buying platforms to ensure a smooth and worry-free experience.
To help guide you through the process, this article will explore the various ticket buying platforms, their features, and what makes them stand out among the competition. By considering factors such as price, availability, ease of use, and more, you'll be well-equipped to make an informed decision and score the best seats for the next big Kansas City Chiefs game.
Understanding the Chiefs' Game Schedule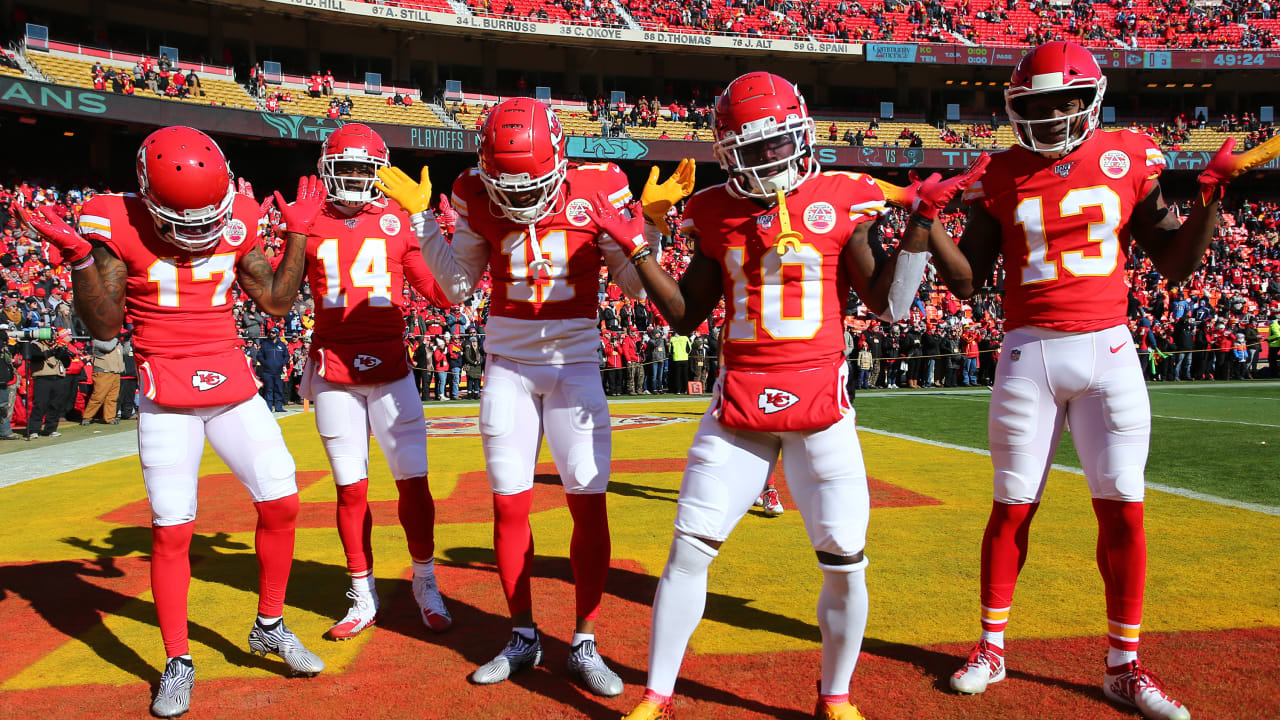 The Kansas City Chiefs have an exciting season ahead, and it's essential for fans to be familiar with their game schedule. This will enable you to plan ahead and secure the best tickets for you and your fellow fans. In this section, we'll discuss the Chiefs' regular season and post-season schedules.
Regular Season
The Chiefs' regular season typically consists of 17 games played over 18 weeks, with one bye week. The team competes against various opponents, including division rivals such as the Denver Broncos, Los Angeles Chargers, and Las Vegas Raiders. To better understand the schedule, here's a breakdown of the Chiefs' regular-season games:
Home and away games against each of their three division rivals (6 games total)
One game each against the teams from another division within the AFC (4 games total)
One game each against the teams from an opposing division within the NFC (4 games total)
Two games against AFC opponents determined by the previous year's standings (2 games total)
One additional game against an NFC opponent (1 game total)
Post-Season
The NFL post-season consists of playoff games, culminating in the ultimate championship game, the Super Bowl. For the Chiefs to participate in the post-season, they must either win their division or secure one of the three Wild Card spots available in the AFC.
The post-season format includes:
Wild Card Round: 6 games, featuring the top 3 division winners and 3 Wild Card teams in each conference.
Divisional Round: 4 games, where the Wild Card Round winners play against the top 2 division winners in each conference.
Conference Championships: 2 games, featuring the Divisional Round winners competing for the AFC and NFC conference titles.
Super Bowl: The AFC and NFC champions face off in the most anticipated game of the year.
As a fan, staying updated on the Chiefs' regular and post-season schedules will help you secure the best tickets for their games. Remember to check the official team website and reputable ticketing platforms, and be ready to cheer on the Chiefs as they make their way through the season.
Where to Buy Kansas City Chiefs Tickets
When looking for Kansas City Chiefs tickets, it's important to consider a variety of sources to ensure you're getting the best deal and a reliable service. In this section, we'll discuss two popular options: the Official NFL Ticket Exchange and trusted third-party platforms.
Official NFL Ticket Exchange
The Official NFL Ticket Exchange is a reliable source for purchasing Kansas City Chiefs tickets. As the official marketplace of the NFL, it provides fans with a secure and convenient way to buy and sell tickets. The benefits of using the official ticket exchange include:
Genuine tickets: All tickets are verified and guaranteed to be authentic.
Availability: You can find tickets for all regular season games, as well as playoff games.
Secure transactions: The platform ensures your personal information is protected and transactions are secure.
To access the Official NFL Ticket Exchange, visit the Kansas City Chiefs' official website and click on the tickets link.
Trusted Third-Party Platforms
In addition to the Official NFL Ticket Exchange, there are several trusted third-party platforms that offer Kansas City Chiefs tickets. Some popular options include:
StubHub: As one of the largest online ticket marketplaces, StubHub offers a wide selection of Kansas City Chiefs tickets for various games throughout the season.
SeatGeek: Known for its user-friendly interface and ticket comparison features, SeatGeek makes it easy to find the best deals on Kansas City Chiefs tickets.
Ticketmaster: As a well-known ticket retailer, Ticketmaster offers a variety of Chiefs game tickets, including regular season and playoff games.
When using third-party platforms, it's important to ensure that the sellers are reputable and the tickets are genuine. Always check for guarantees and secure transaction methods before making a purchase.
In conclusion, purchasing Kansas City Chiefs tickets can be done through the Official NFL Ticket Exchange or trusted third-party platforms like StubHub, SeatGeek, and Ticketmaster. Choose the option that best fits your needs and enjoy cheering on the Chiefs!
Advantages of Buying Online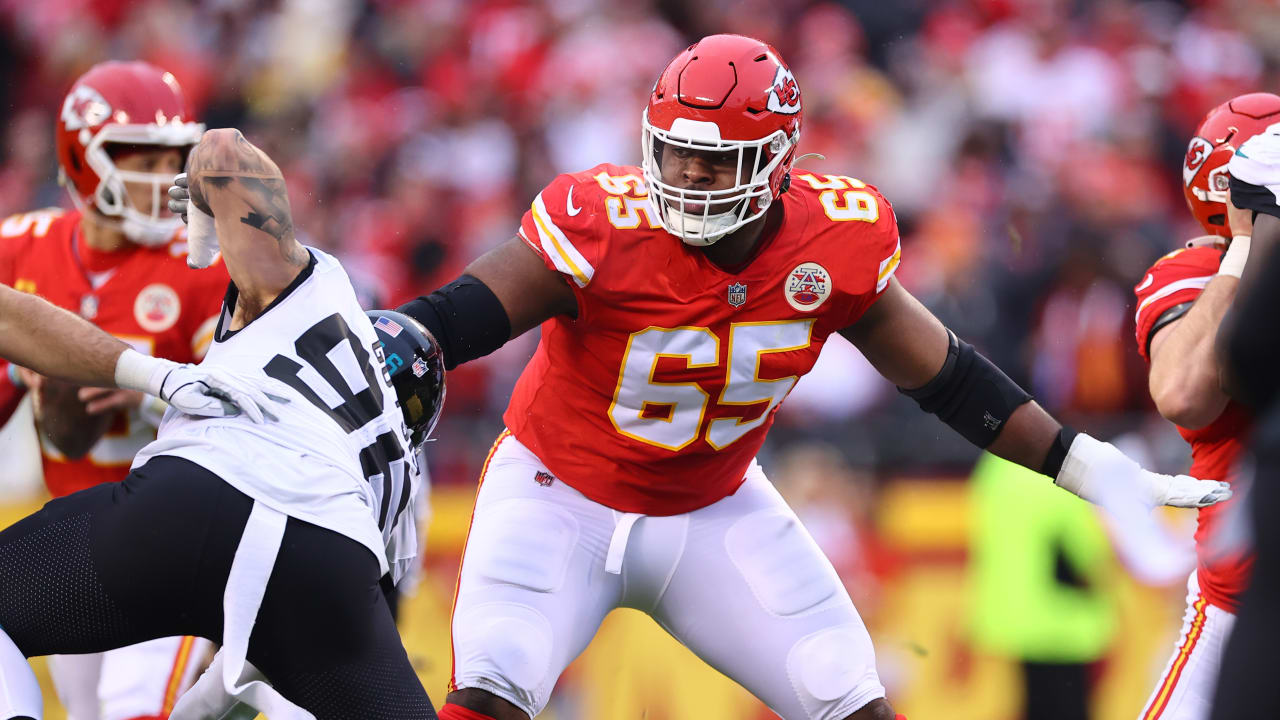 Buying Kansas City Chiefs tickets online offers a plethora of benefits to fans. One of the primary advantages is convenience. With a few clicks, they can purchase tickets from the comfort of their own homes, eliminating the need to wait in long lines at the box office.
A significant advantage of purchasing online is the ability to compare prices and seating options quickly and easily. Websites like TicketMaster and SeatGeek offer comprehensive overviews of available tickets and seating charts. This allows fans to make informed decisions and get the best possible experience for their budget.
Another benefit of buying online is access to the secondary ticket market. Once games sell out, fans can still find tickets through these marketplaces where previously purchased tickets are resold. This offers a chance for those who missed out on the initial sale to secure a spot at the game.
Safety and security are also key factors when purchasing tickets online. Reputable websites provide measures to protect buyers from fraudulent tickets and ensure a secure transaction process. Furthermore, these platforms often have customer support and guarantees in place, providing peace of mind for fans as they make their purchases.
In conclusion, buying Kansas City Chiefs tickets online is a convenient, efficient, and secure way for fans to secure their spots at games. With the ability to compare prices, find tickets for sold-out games, and enjoy a safe purchase process, online ticket platforms are a great choice for Chiefs fans.
Purchasing Tickets at the Stadium
Box Office
In order to provide the best experience for Kansas City Chiefs fans, the box office at GEHA Field at Arrowhead Stadium offers a friendly and convenient option for purchasing tickets. The box office staff is knowledgeable and can assist you in finding the perfect seats for any game. Tickets can be purchased in person, with various payment methods accepted. It is always a good idea to check the box office hours before heading to the stadium, as they may vary depending on the specific event.
Ticket Kiosks
For fans who prefer a more self-service approach or want to avoid any potential lines at the box office, ticket kiosks are also available at the stadium. These user-friendly machines allow you to browse available tickets and purchase them quickly using a credit card. The kiosks are conveniently located throughout the stadium grounds, so you can easily find one nearby. Once you have completed your purchase, the kiosk will print your tickets on the spot, providing a hassle-free experience. Be sure to double-check your selection, as all sales at the ticket kiosks are final.
How to Verify Authenticity of Tickets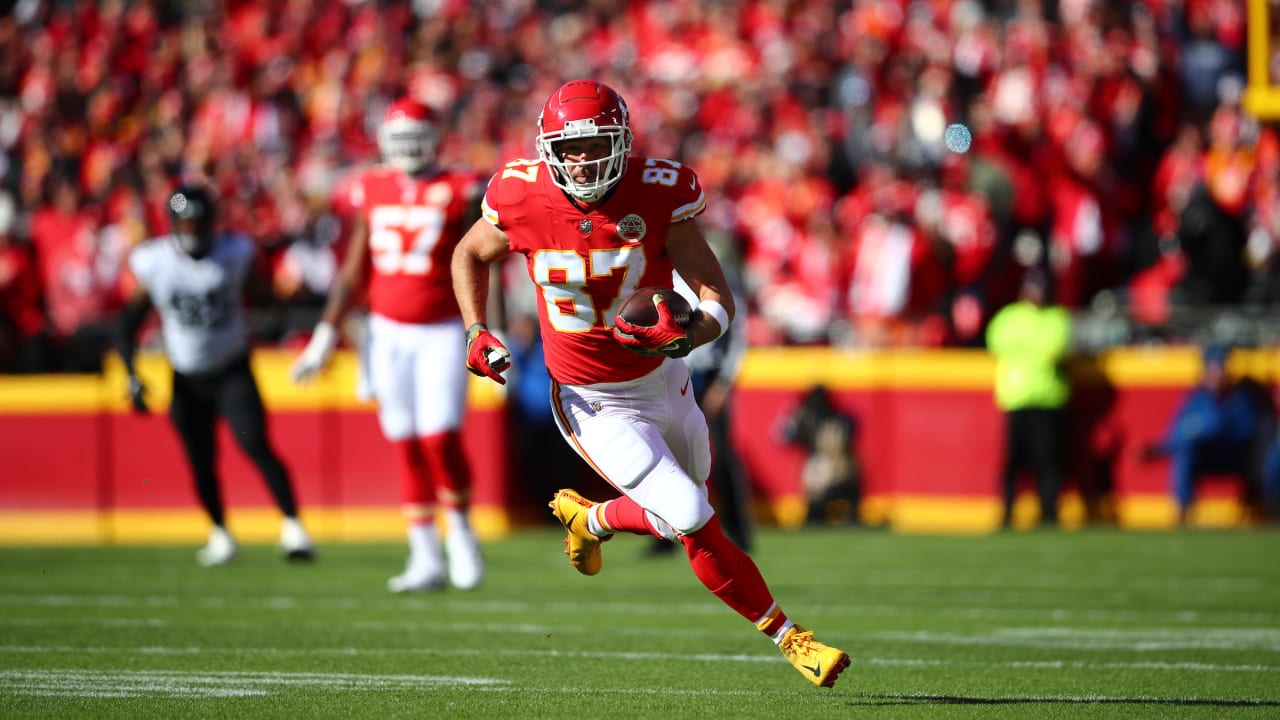 When purchasing Kansas City Chiefs tickets, it's essential to ensure their authenticity for a hassle-free and enjoyable game experience. One way to check the validity of your tickets is by purchasing them from official and trusted sources such as the Arrowhead Ticket Office, Ticketmaster, and the National Association of Ticket Brokers.
The Arrowhead Ticket Office is a reliable place to purchase tickets, as it is located on the northeast side of Arrowhead Stadium, adjacent to Founder's Plaza and Hy-Vee Gate. However, make sure to contact the Chiefs ticket office to confirm current hours of operation due to the pandemic. Alternatively, you can opt for Ticketmaster's verified tickets, which guarantees 100% authenticity as they are sold directly by Ticketmaster or Live Nation, or obtained at the venue box office.
Another useful resource in ensuring ticket authenticity is the National Association of Ticket Brokers (NATB). By checking if the company you're about to buy tickets from is listed on their website, you can increase your chances of getting genuine tickets. In addition, using an authorized fan-to-fan resale platform, such as Ticketmaster's Fan-to-Fan Resale, can provide confidence as the tickets are verified by Ticketmaster themselves.
Lastly, it's crucial to maintain the security and protection of your personal information during the ticket purchase process. Opt for platforms that offer PCI compliance to ensure that your account information is completely secured.
Checking the authenticity of your Kansas City Chiefs tickets is a critical step in enjoying a great game. Keep these tips in mind while buying tickets, and you can support your favorite team with confidence and peace of mind.
Guide to Getting the Best Deals
When looking for the best deals on Kansas City Chiefs tickets, there are several strategies to employ that can result in significant savings. This friendly guide will provide you with valuable tips for getting the most bang for your buck at Arrowhead Stadium.
Off-Peak Ticket Purchase
One of the most effective ways to secure affordable tickets is by purchasing during off-peak times. Typically, this means avoiding high-demand games against popular rivals or on special occasions such as season openers or holiday weekends. Prices tend to be lower for games with less fanfare and against less popular opponents. In addition, midweek games or those taking place during extreme weather conditions often see reduced ticket prices as well. Keep an eye on the Kansas City Chiefs' schedule and be prepared to act quickly when off-peak games become available – this can lead to substantial savings.
Group Discounts
Gathering a group of friends or colleagues and attending a Kansas City Chiefs game together can provide opportunities for exclusive group discounts. Many platforms and ticket services may offer special rates for bulk purchases or groups of a certain size. Make sure to contact the official Kansas City Chiefs ticket office or explore online platforms like Ticketmaster, CheapTickets, and Gametime to inquire about potential group rate savings.
By utilizing these two strategies – purchasing tickets for off-peak games and securing group discounts – fans can enjoy Kansas City Chiefs games at Arrowhead Stadium without breaking the bank.
Scalping Laws in Kansas City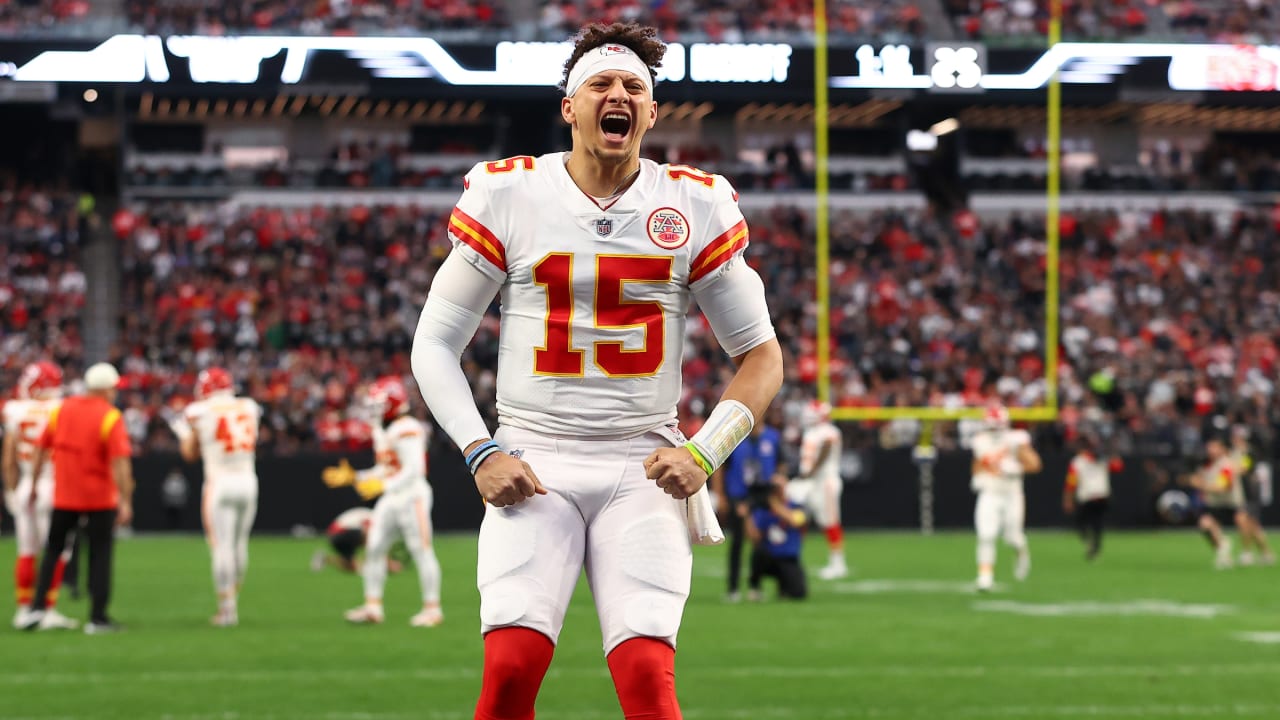 In Kansas City, the laws surrounding ticket scalping have evolved over the years. Scalping, or the act of reselling event tickets for more than their face value, is currently legal in Missouri. This legality has created an environment where fans can purchase Kansas City Chiefs tickets from secondary sources without worry about violating any laws.
However, it is important to note that while scalping is legal in Missouri, it may not always provide the best value for consumers. Some scalpers are known to charge exorbitant prices for tickets, making them considerably more expensive than purchasing from the official sources. This is particularly true for high-demand and popular events, such as Kansas City Chiefs games.
To make the most out of your ticket buying experience, consider the following tips:
Be cautious when purchasing from scalpers, as prices may be highly inflated.
Wait until closer to game time, as prices may drop due to decreased demand.
Explore official ticket sources and authorized resellers for more reliable options and potentially better deals.
In summary, while ticket scalping is legal in Kansas City, fans should approach this option with care to ensure the best value and avoid potential scams.
Conclusion
Purchasing Kansas City Chiefs tickets can be an exciting experience for any sports fan. There are several options available for those who want to secure tickets to see their favorite team in action. Some popular choices include TicketMaster, Tickets For Less, and SeatGeek.
TicketMaster is a reliable source for tickets as many fans prefer buying directly from the team. However, once a game is sold out, it may be necessary to explore secondary ticket marketplaces, such as Tickets For Less and SeatGeek. These platforms offer an opportunity to find tickets that have been purchased and are being resold for various reasons.
When searching for tickets, it's essential to compare seat locations, prices, and additional fees across these platforms. Many websites offer user-friendly filters and sorting options to help identify the best deals. Additionally, consider downloading apps like the TicketMaster app, which can grant users exclusive access to presales and notifications for new listings.
Make sure to prepare early and remember that ticket prices can vary based on factors like opponent, seating section, and time of the game. Embrace the anticipation and excitement of watching the Kansas City Chiefs by choosing the right platform and securing your tickets without hassle.
So, whether you're a die-hard Chiefs fan or simply searching for a thrilling event to attend, these options can help you find the perfect ticket and create an unforgettable experience at the game.