Busch Stadium, affectionately known as "New Busch Stadium" or "Busch Stadium III", is a premier baseball stadium located in St. Louis, Missouri.
This iconic arena has been the home of the St. Louis Cardinals, one of Major League Baseball's most storied franchises since it opened its doors in 2006. With its state-of-the-art facilities and captivating downtown views, Busch Stadium offers an exceptional experience for fans and players alike.
Before settling into its current location, the Cardinals played at various venues throughout their rich history.
The team's early days saw them kicking off at League Park in 1898 before moving to Robison Field in 1899, with a capacity of 14,500 that later expanded to 21,000. Sportsman's Park served as their home from 1920 to 1952, before the Cardinals eventually found their long-term residence at the previous Busch Stadium (Busch Memorial Stadium) from 1966 to 2005.
Today, Busch Stadium stands as a testament to the Cardinals' legacy and dedication to their passionate fan base.
Offering a wide range of food and beverage options, as well as the opportunity to tour the stadium, it has established itself as a premier destination for baseball enthusiasts and St. Louis residents looking to take in a ballgame or savor a piece of Cardinals history.
History of Busch Stadium
The First Busch Stadium
The first Busch Stadium, also known as Sportsman's Park, was the home of the St. Louis Cardinals from 1920 to 1952.
The park had a capacity of 8,000 in 1902, which increased to 18,000 (1909), then later to 34,000 (1926), and finally to 30,500 (1953) before it was replaced.
This stadium witnessed many memorable moments in Cardinals history.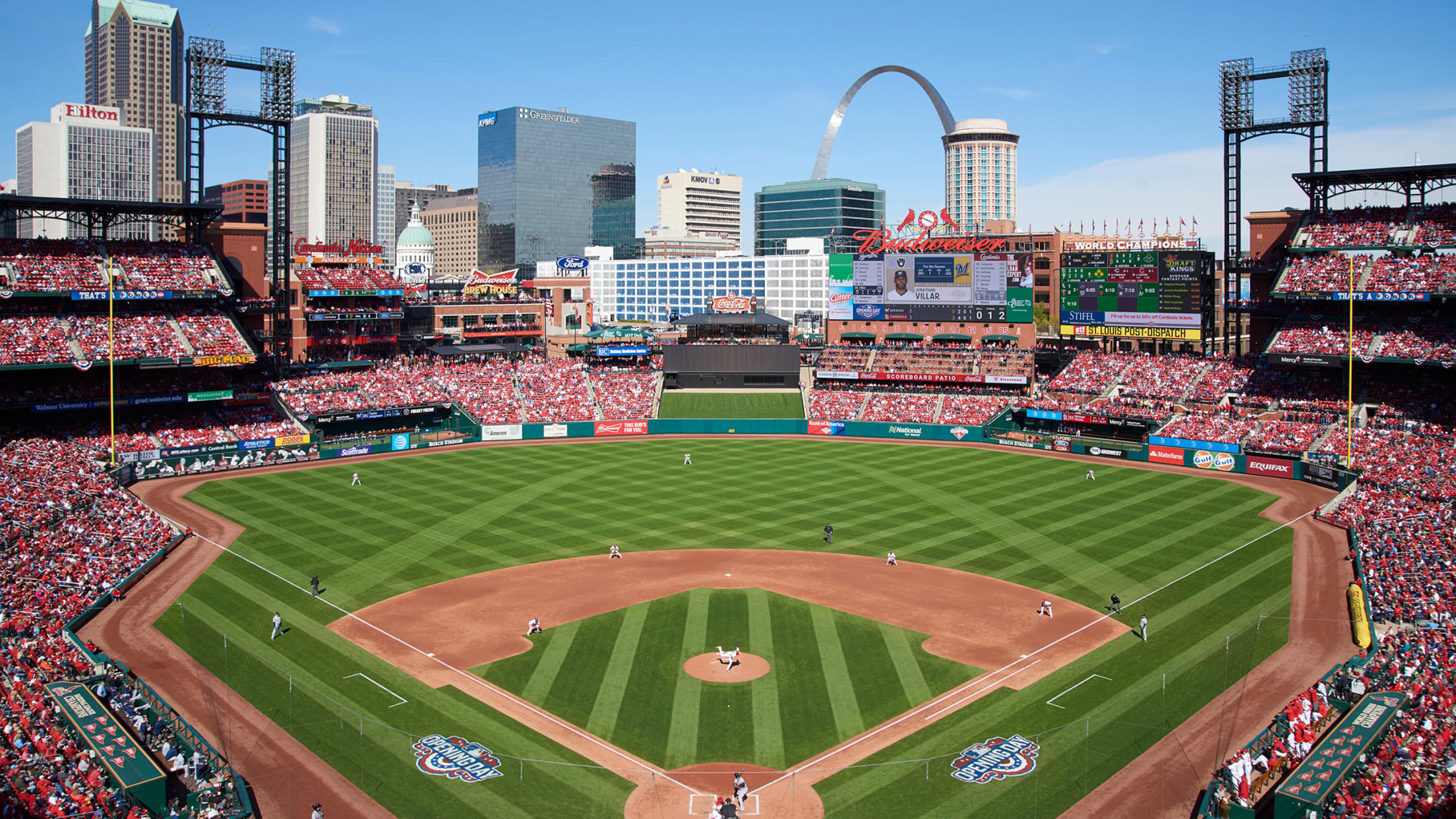 The Second Busch Stadium
The second Busch Stadium, also known as Busch Memorial Stadium, was a multipurpose "cookie-cutter" stadium. It was built in the early 1960s and was popular through the early 1980s.
Busch Memorial Stadium was home to the St. Louis Cardinals from 1966 until its final event, the sixth game of the 2005 National League Championship Series, on October 19th, 2005.
The Third Busch Stadium
The current Busch Stadium, sometimes referred to as "New Busch Stadium" or "Busch Stadium III," has been the home of the St. Louis Cardinals since 2006. Groundbreaking for the stadium occurred on January 17, 2004, and the first game played there was on April 10, 2006, against the Milwaukee Brewers.
The stadium has a seating capacity of 45,494 and features modern amenities, such as high-definition video screens and extensive dining options. It has witnessed a World Series victory for the Cardinals in 2011.
St. Louis Cardinals at Busch Stadium
Notable Players
The St. Louis Cardinals have had many notable players throughout their history at Busch Stadium.
Some key players that stand out and deserve special mention include:
Stan Musial: The legendary outfielder spent his entire 22-year career with the Cardinals and had many of his statistical highlights at Busch Stadium.
Ozzie Smith: Known as "The Wizard," Smith was a 15-time All-Star and an outstanding defensive shortstop.
Albert Pujols: A three-time MVP who spent 11 seasons with the Cardinals and helped bring two World Series titles during his time there.
Yadier Molina: A reliable and talented catcher who has spent his entire career with the Cardinals, contributing to multiple playoff runs and championship victories.
Championships and Success
While playing at Busch Stadium, the St. Louis Cardinals have experienced significant success and won championships over the years. Some highlights include winning the World Series Championship in the stadium's inaugural season in 2006 and hosting the 2009 All-Star Game and Home Run Derby.
The following table summarizes the Cardinals' World Series victories:
| Year | Opponent |
| --- | --- |
| 2006 | Detroit Tigers |
| 2011 | Texas Rangers |
The team has also won a total of 11 league pennants and numerous division titles.
Throughout their history at Busch Stadium, the St. Louis Cardinals have consistently been contenders in the MLB and have consistently provided fans with excitement and unforgettable moments.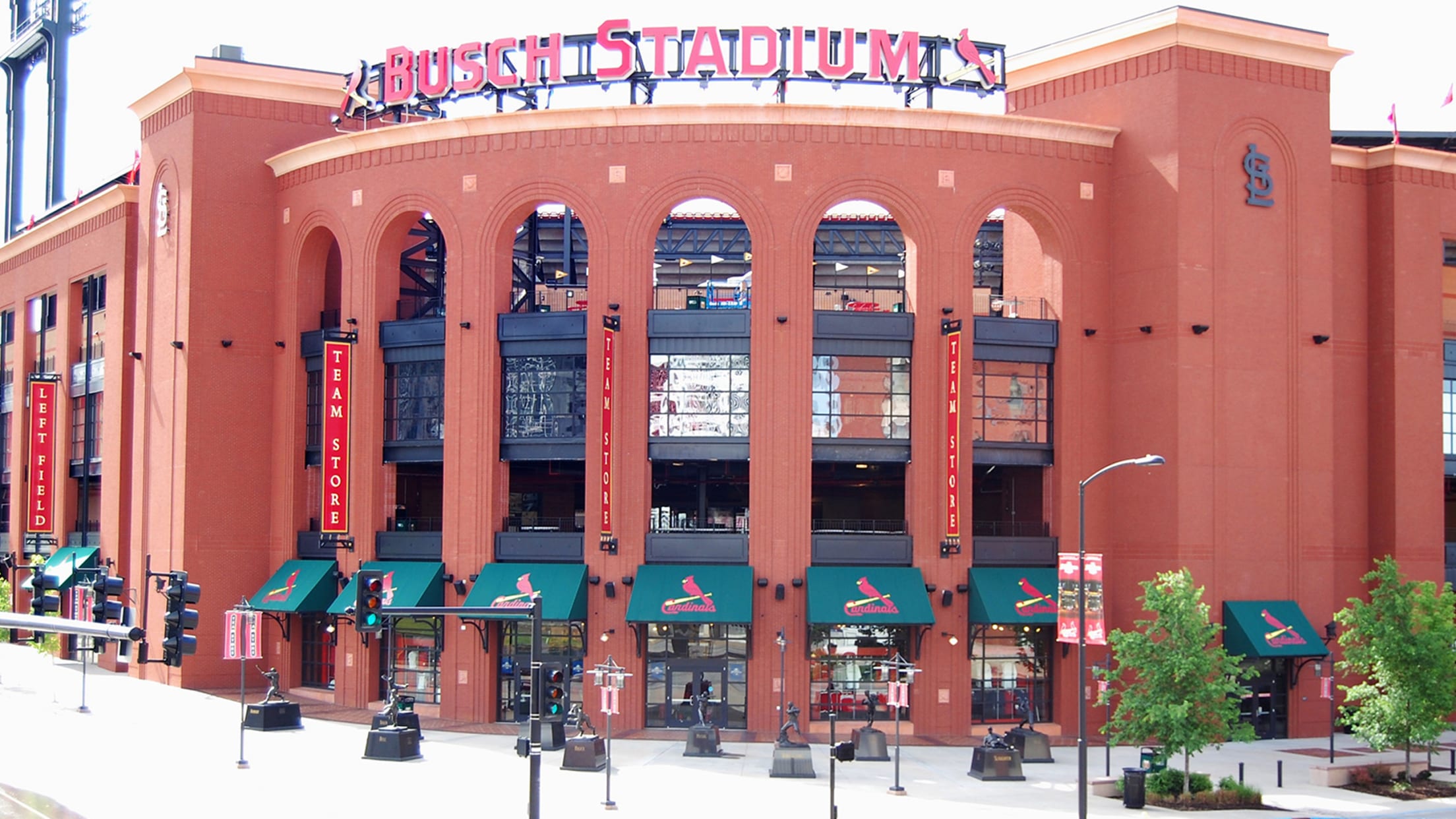 Features and Amenities
Seating Options
Busch Stadium offers a variety of seating options to cater to every type of fan.
There are budget-friendly options as well as premium seating for a more luxurious experience.
Some featured seating areas include:
Infield Box: Located close to the action, these seats offer fantastic views of the entire field.
Bleacher Seats: For fans seeking an affordable option, bleacher seats provide a fun and lively atmosphere in the outfield.
Redbird Club: For a premium experience, the Redbird Club offers indoor and outdoor seating, private restrooms, and exclusive dining options.
Dining and Concessions
The stadium boasts a wide range of food and beverage options to satisfy every craving.
Fans can find traditional ballpark fare, local St. Louis favorites, and specialty items throughout the stadium:
Classic Concessions: Craving a hot dog, pretzel, or popcorn? You'll find these classic ballpark favorites at various stands throughout the stadium.
Local Flavors: St. Louis is known for its delicious barbecue and toasted ravioli. Be sure to try these local specialties at concession stands featuring St. Louis cuisine.
Healthy Options: Busch Stadium accommodates the needs of fans with various dietary restrictions by offering healthy, vegetarian, and gluten-free options at designated stands.
Attending a Game
Ticket Information
Tickets for St. Louis Cardinals games at Busch Stadium are available for purchase through their official website at cardinals.com. Accessible seating is offered on all levels and in all price categories.
To buy tickets for accessible seating, you can call (314) 345-9000, and a Ticket Sales Representative will assist you.
Transportation
Busch Stadium is conveniently located in downtown St. Louis, making it easily accessible via public transportation.
The MetroLink light rail system has two stations near the stadium: Stadium Station and 8th & Pine Station.
For schedules and fare information, visit the Metro St. Louis website.
Parking
There are multiple parking options near Busch Stadium.
Some of the recommended parking garages include:
500 North Broadway Garage
Cupples Station Garage at 421 South 10th St.
iParkit at 215 South 8th St.
Justice Center Garage at 1115 Clark Ave.
Mansion House Garage at 330 North 4th St.
Plan to arrive early to find parking and make your way to the stadium without any rush. Enjoy the game, and go Cardinals!
Events and Concerts
Busch Stadium, located in downtown St. Louis, Missouri, is not only the proud home of the Major League Baseball team, the St. Louis Cardinals, but also a fantastic venue for various events and concerts.
One of the upcoming concerts to look forward to at Busch Stadium is the performance by Luke Combs on Saturday, June 17th, 2023. This highly anticipated event promises to be a memorable night, with fans excited to see the country music star perform live.
Joining Luke Combs are supporting acts Riley Green, Lainey Wilson, Flatland Cavalry, and Brent Cobb.
In the past, Busch Stadium has hosted many high-profile concerts, with legendary musician Billy Joel taking the stage on Thursday, September 21, 2017, and this being his first-ever solo stadium appearance in St. Louis.
On Sunday, June 4, 2017, the nine-time Grammy Award-winning multiplatinum band Metallica graced the stage for an unforgettable performance.
With its amazing view of the Gateway Arch and the downtown St. Louis skyline, Busch Stadium provides an unforgettable experience for concertgoers and sports enthusiasts alike.
The venue also offers excellent seating options and state-of-the-art facilities to accommodate large crowds for special events, making it a perfect choice for hosting various entertainment options. So, if you're looking for a great night out in St. Louis, be sure to keep an eye on the upcoming events at Busch Stadium.
James is a big time NBA Golden State follower, who makes sure to catch games when he's in the area. He likes to follow International Soccer, with an interest in small town soccer club, Blackburn Rovers located in the North on the UK.