The excitement of attending a Las Vegas Raiders game is unmatched, and scoring tickets to catch the action live is on the bucket list for many fans. With numerous options available for purchasing tickets, it's essential to know the best places to find them, ensuring a seamless experience from beginning to end.
One popular option for Raiders fans is the official team website, Raiders.com, which is a reliable source for buying tickets directly. Additionally, online vendors like SeatGeek, Ticketmaster, and StubHub are well-known for offering a variety of seating options and price ranges to suit various budgets. These platforms also provide added benefits like interactive experiences, early access to presales, and real-time seat availability.
As the popularity of the Las Vegas Raiders continues to grow, it's crucial to be well-informed about the best places to secure tickets. Armed with this knowledge, fans can focus on enjoying the thrilling atmosphere at the games, while creating unforgettable memories.
Decoding the Las Vegas Raiders Experience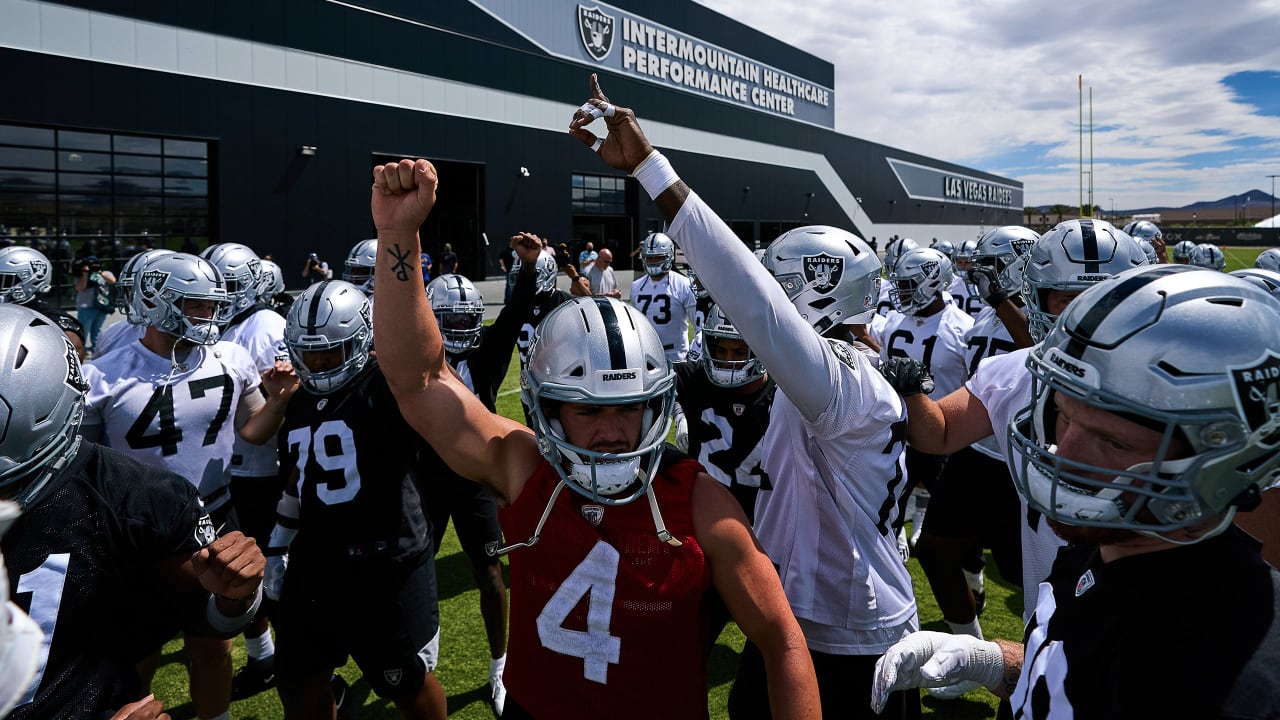 Raiders' History
The Las Vegas Raiders, originally established in 1960 in Oakland, California, have a rich history in the National Football League (NFL). They relocated to Los Angeles in 1982 and then returned to Oakland in 1995, before finally settling in Las Vegas in 2020. The Raiders have been successful throughout their existence, boasting three Super Bowl titles and multiple playoff appearances.
Allegiant Stadium: Home of the Raiders
In 2020, the Raiders moved to their new home, the Allegiant Stadium, located in Paradise, Nevada. This state-of-the-art stadium offers a seating capacity of 65,000, providing fans with an incredible experience while watching their favorite team. The stadium features a transparent roof and natural grass playing field. Additionally, it is equipped with several amenities for fans, such as premium seating, luxury suites, and ample parking options. For fans looking to immerse themselves in the Las Vegas Raiders experience, stadium tours are available, providing a glimpse into the behind-the-scenes operations and showcasing the history of this storied franchise.
While buying single-game tickets directly from the Raiders isn't an option as all seats are sold via season tickets to Personal Seat License (PSL) holders, fans can still obtain tickets on the resale market. However, keep in mind that demand for tickets is typically high, so plan your purchases accordingly to ensure the best possible experience when attending a Raiders game at Allegiant Stadium.
Tips on Finding the Best Seats
When it comes to attending a Las Vegas Raiders game at Allegiant Stadium, finding the best seats can make all the difference in your game day experience. Here are a few friendly tips to help you select the ideal spot to cheer on your favorite team.
Firstly, consider the Club Seats for the ultimate in comfort and luxury. These seats are located in sections C131-C137, typically on the Raiders side of the field, and offer a premium viewing experience. These sections often come with added perks like access to exclusive clubs and lounges to make your game day even more special.
Another excellent option is the Loge Boxes, which provide a semi-private seating experience. These boxes are located on both the East and West Loge Levels, with 20-24 boxes on each side. Opting for a Loge Box guarantees a unique and intimate setting for you and your group.
If you're looking for a more budget-friendly option, consider the Upper Levels of the stadium. While these seats are further from the field, they often provide an excellent sweeping view of the action. Plus, selecting seats near the 50-yard line, even in the upper levels, is a great way to get a full view of the game without spending a fortune.
In the Lower Levels, sitting closer to the end zones might allow you to experience the intensity of touchdown celebrations and crucial goal-line plays up close. Keep in mind that sitting near the corners of the field often offers a good balance of view and price. Whatever your budget or preference may be, Allegiant Stadium has plenty of options to suit everyone's needs.
In summary, finding the best seats for a Las Vegas Raiders game involves weighing a variety of factors, including budget, desired amenities, and preferred view. Whether you opt for Club Seats, Loge Boxes, or seats in the Upper or Lower Levels, remember to have fun, cheer loudly, and enjoy the game!
Where to Buy Raiders Tickets
In this section, we will discuss four popular platforms where you can purchase Las Vegas Raiders tickets. These platforms offer a user-friendly experience and provide secure transactions for your peace of mind.
Ticketmaster
Ticketmaster is a well-known platform for purchasing tickets to various events, including Las Vegas Raiders games. They offer a range of seating options and prices to cater to the diverse preferences of Raiders fans. Ticketmaster often partners with the NFL and teams like the Raiders to ensure an authentic ticket buying experience. Visit Ticketmaster's website to search for and secure your Raiders tickets.
StubHub
Another popular option for purchasing Las Vegas Raiders tickets is StubHub. As a top destination for ticket buyers and resellers, StubHub offers a 100% FanProtect guarantee, which ensures that you receive authentic tickets or your money back. This platform allows you to compare prices, secure tickets from other fans, and even sell your tickets if you can't make it to the game. Visit StubHub's website to browse available Raiders tickets and make your purchase.
Vivid Seats
Vivid Seats is also a reliable source for buying Raiders tickets. With a comprehensive inventory and easy-to-navigate website, Vivid Seats offers a user-friendly experience for finding and purchasing tickets to your favorite Raiders games. They also provide a 100% Buyer Guarantee, which ensures you receive valid tickets and your purchase is secure. Check out Vivid Seats' website to explore their Las Vegas Raiders ticket offers.
SeatGeek
Last but not least, SeatGeek offers a convenient way to find and buy Las Vegas Raiders tickets. With an easy-to-use interface and various search options, SeatGeek provides a hassle-free ticket buying experience. Their platform aggregates ticket listings from different sources, allowing you to find the best seating options and prices for Raiders games. Visit the SeatGeek website to search for and purchase your Las Vegas Raiders tickets.
Why Choose Online Ticket Platforms?
Purchasing Las Vegas Raiders tickets online has several advantages that make it a popular choice for fans. One of the main benefits is the convenience factor. Buying tickets through online platforms allows fans to search for and secure their desired seats from the comfort of their own homes. This eliminates the need to physically visit ticket counters or box offices.
Another significant benefit of online ticket platforms is their wide range of options. Websites like StubHub, Vivid Seats, and SeatGeek provide access to tickets for various events and games, ensuring that even the most sought-after games are within reach. Comparing prices, seats, and availability becomes much easier, allowing fans to make more informed decisions.
In addition, online platforms often offer helpful features to enhance the ticket-buying experience. Tools like virtual venue views, for example, provide a 360° interactive experience in the stadium, so ticket buyers can get a better sense of their chosen seats' perspective. Plus, with the ability to filter search results by price, location, and more, finding the perfect seats becomes more accessible than ever.
Lastly, security and reliability are essential factors in the online ticket-buying process. Reputable platforms typically have significant security measures in place to protect personal and financial information during transactions. Moreover, they often guarantee ticket authenticity, ensuring that fans receive genuine tickets and avoid scams or counterfeit tickets.
In conclusion, the combination of convenience, extensive options, helpful features, and security contribute to the appeal of online ticket platforms for purchasing Las Vegas Raiders tickets.
Buying Tickets at the Box Office
When looking for Las Vegas Raiders tickets, one reliable option is purchasing directly from the box office. This way, fans can be sure that the tickets are genuine and being sold at face value. Plus, buying tickets in person at the box office can save money on service fees often applied to online ticket purchases.
The box office at Allegiant Stadium, the home stadium of the Raiders, typically opens several hours before kickoff. It's suggested to arrive early to avoid long lines and to ensure the best possible ticket options. Additionally, if the game is sold out, it's possible that a limited number of tickets may be released on game day, and the box office would be the first to offer these.
To make the process even easier, consider checking the Raiders' official website for box office hours and availability of tickets before heading to the stadium. If a specific game looks to be sold out, or if there are no suitable available seats, fans may also explore secondary market vendors such as SeatGeek, StubHub, or Ticketmaster. They often offer reliably verified tickets but may have higher prices and additional fees.
In summary, buying tickets at the box office is a secure and affordable way to get Las Vegas Raiders tickets. Always remember to arrive early, check ticket availability, and enjoy the game!
Considerations When Purchasing Tickets
Pricing
When purchasing Las Vegas Raiders tickets, it is essential to consider the price. Ticket prices can vary depending on several factors, such as the demand for the game, the opponent, and the time of purchase. According to Silver And Black Pride, Raiders fans can save an average of 22 percent on ticket prices by waiting until the week of the game to buy their tickets. This is the highest rate in the NFL. However, this strategy may not be suitable for everyone, as it may come with some uncertainty and risk of sold-out games.
Availability
Another critical aspect to consider when buying Raiders tickets is availability. Some games, especially high-profile matchups or games with playoff implications, may sell out quickly. The best way to purchase tickets is through the Las Vegas Raiders ticket office directly, as they provide the most transparent and secure purchasing experience. However, if the tickets are sold out, you may have to look for alternative options such as resale marketplaces like PSL Marketplace or Ticketmaster. Keep in mind that tickets on resale platforms may come with a markup price, and the chance of finding a good deal depends on factors like the team's performance and the time of purchase.
Seating Location
Lastly, be mindful of the seating location when buying Las Vegas Raiders tickets. Different sections of the stadium offer varying levels of comfort, view, and pricing. Take advantage of the Virtual Venue on the Raiders' official website to have a 360° interactive experience and visualize the seating options. Additionally, you can read reviews or ask for recommendations from fellow Raiders fans to find the best seats for your preferences and budget. Remember, a great seating location can significantly enhance your overall game-day experience, so take your time and research before making a decision.
Special Tips for First-Time Buyers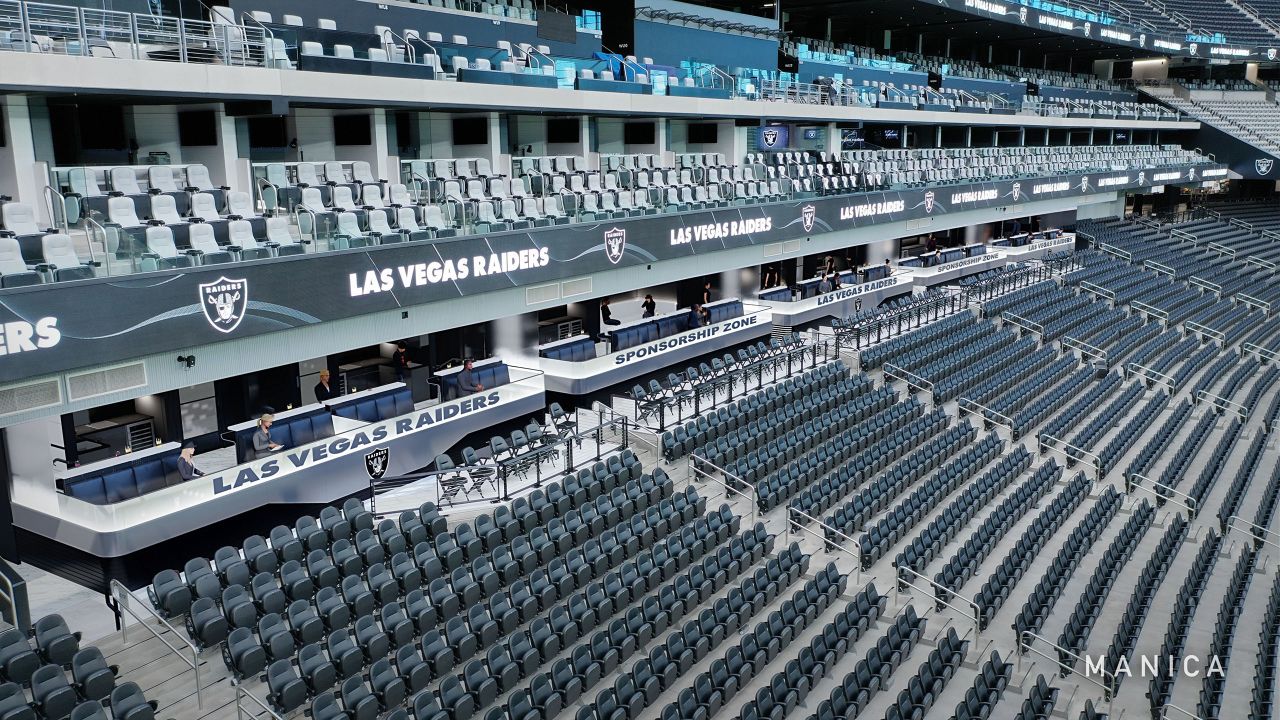 Purchasing Las Vegas Raiders tickets for the first time can be a bit challenging, but with a friendly approach, let's guide you through some tips to make it easier.
Choose a source: One option is to buy from the official Las Vegas Raiders ticket office directly. However, keep in mind that season tickets are sold via Personal Seat License (PSL) holders, making it difficult to purchase single-game tickets directly from the Raiders. The alternative is to turn to the resale market, which is in high demand. Websites like Ticketmaster and TicketIQ are reliable sources for primary and secondary market tickets, respectively.
Timing matters: If you want to secure tickets to a particular game, especially if it's expected to be a sellout, it's advisable to act fast. Keep an eye on official information sources to get updates on ticket sales, and be prepared to purchase as soon as they are available.
Consider ticket prices: Ticket prices may fluctuate based on factors such as the opposing team, day of the week, and other special events. Observing the trends and prices in advance can help you make an informed decision on when and where to buy tickets for a specific game. Websites like TicketIQ offer fee-free Las Vegas Raiders tickets, providing a good option for budget-conscious fans.
Understand seating options: Before purchasing tickets, make sure you understand the seating options available at the Allegiant Stadium. Different sections of the stadium offer unique experiences and price points, so research the layout and choose seats that best suit your preferences and budget.
By following these friendly tips, first-time buyers can navigate the process with ease and secure the best possible tickets to enjoy a Las Vegas Raiders game.
Conclusion
When looking for Las Vegas Raiders tickets, there are several reliable sources to consider. Ticket buying platforms such as RateYourSeats.com, SeatGeek, and Ticketmaster offer a variety of ticket options for different budgets. These websites are user-friendly and have a reputation for providing excellent customer service.
While exploring these platforms, fans can find tickets at various price points, depending on the game and their seating preferences. For instance, tickets at RateYourSeats.com start from $215, while SeatGeek offers tickets starting from $151. Ticketmaster is another prominent option that provides early access to presales for their registered users.
In addition to these platforms, the official Las Vegas Raiders website also offers ticket purchase options and key information on Personal Seat Licenses, which allows fans to buy and sell their seat licenses via the PSL Marketplace.
For those looking to save money on their tickets and seeking tips on attending NFL games in Las Vegas, online resources such as articles and blog posts can offer valuable advice. By researching and comparing ticket options, fans can find the best deals and make their Las Vegas Raiders game experience enjoyable and memorable.
In summary, some of the best places to buy Las Vegas Raiders tickets include RateYourSeats.com, SeatGeek, and Ticketmaster. Don't forget to visit the official team website for additional information and ticket offerings. Happy ticket hunting!