When I first visited MetLife Stadium, I was amazed by its size and capacity. Home to two NFL teams and numerous entertainment events, this stadium can seat up to 82,500 fans, making it an exciting place to be. Located in East Rutherford, New Jersey, MetLife Stadium hosts a variety of events such as concerts, performances, and games throughout the year.
What I found important when attending an event at MetLife Stadium was knowing where the different entrance gates are and how to navigate them. Since there are multiple gates, figuring out the best way to enter and exit the stadium can be a bit overwhelming, especially for first-time visitors. That's why I decided to create this guide to help fans maneuver their way through the gates and entrances with ease.
In this guide, we will cover essential information about MetLife Stadium, including its gates and entrances. From the MetLife West Hall to the Pepsi and Verizon Gates, we will explore all the important pathways for smooth navigation on game day or during an event. So let's get started and make your experience at MetLife Stadium a memorable one!
General Information
Stadium Overview
MetLife Stadium, located in East Rutherford, New Jersey, is a large venue with a capacity to seat up to 82,500 sports and entertainment fans. It is home to two National Football League (NFL) teams, concerts, performances, and other events. As a visitor, it's helpful to know that fixed and portable stores can be found near the MetLife West Hall, East Hall, and various sections throughout the stadium. Stadium entrances include the MetLife, HCLTech, Bud Light, Pepsi, and Verizon gates.
Security Guidelines
When attending events at MetLife Stadium, it's essential to be aware of and follow the stadium's security guidelines. Here are some important points to keep in mind:
Plan ahead and arrive early to allow for security screening.
Items such as weapons, fireworks, drones, and laser pointers are strictly prohibited.
Bags larger than 12″ x 6″ x 12″ are not allowed, and all bags are subject to inspection.
Umbrellas, selfie sticks, and cameras with lenses longer than 6″ are not permitted.
By understanding the layout of MetLife Stadium and following security guidelines, you'll be able to have a fun and hassle-free experience at any event! Remember, it's always best to check the stadium's website for the most up-to-date information on entrance locations and security protocols.
Gate Details
Gate Locations
At MetLife Stadium, there are multiple entrances to help you find your way inside. You'll find gates located at MetLife, HCLTech, Bud Light, Pepsi, and Verizon. Additionally, portable stores can be found near Sections 103, 109, 117, 124, 128, 133, 144, 149, 201, 217, 226, 235, 301, 316, 321, 326, 336, and 345. I recommend taking a few minutes to check out MetLife Stadium's maps and diagrams on their website before heading to the event. This way, you can familiarize yourself with the gate locations and ease your entrance experience.
Gate Opening Times
For NFL games, the gates at MetLife Stadium typically open two hours before kickoff. However, opening times may vary for other events like concerts or performances. I suggest checking the specific event information on the stadium's website to make sure you arrive at an appropriate time.
Accessibility
MetLife Stadium is committed to providing an enjoyable experience for all guests, including those with disabilities. There are designated accessible entrances located at each gate. Additionally, accessible seating is available on every level, near the top of each seating section. For guests requiring assistance, wheelchair escort services can be requested at any entrance gate upon arrival. Just remember: the stadium's staff is there to help make your visit enjoyable and stress-free!
Ticketing Information
Ticket Purchasing
As a sports fan, I always prioritize getting tickets for big games or concerts. For MetLife Stadium events, tickets can typically be purchased through the official MetLife Stadium website or any reliable ticket selling platform. Sometimes, ticket deals or promotions may be offered on different websites, so it's worth checking them all to find the best price.
When purchasing tickets, it's essential to select a desired seating area and check its availability. MetLife Stadium has a wide range of seating options, with different price levels based on the event and location in the stadium. Remember, it's crucial to act fast when buying tickets, as popular events and the best seats tend to sell out quickly.
Ticket Validation Process
Once I have my tickets, it's important to validate them to ensure entry to the stadium. MetLife Stadium requires that all tickets be presented either printed or on a mobile device with a scannable QR code. When arriving at the stadium, stadium staff will scan the ticket's QR code for entry. Make sure to bring an ID to verify the ticket holder's identity, just in case it's needed.
If I have a physical ticket, it's essential to keep it in a safe and secure place to prevent any damage or loss before the event. For mobile ticket holders like me, it's a good practice to take a screenshot of the QR code or download the ticket to my device in advance, just in case there are any connectivity issues when arriving at the stadium.
In conclusion, purchasing tickets for events at MetLife Stadium is a simple process, and following the necessary steps for validation ensures a smooth and enjoyable experience.
Stadium Services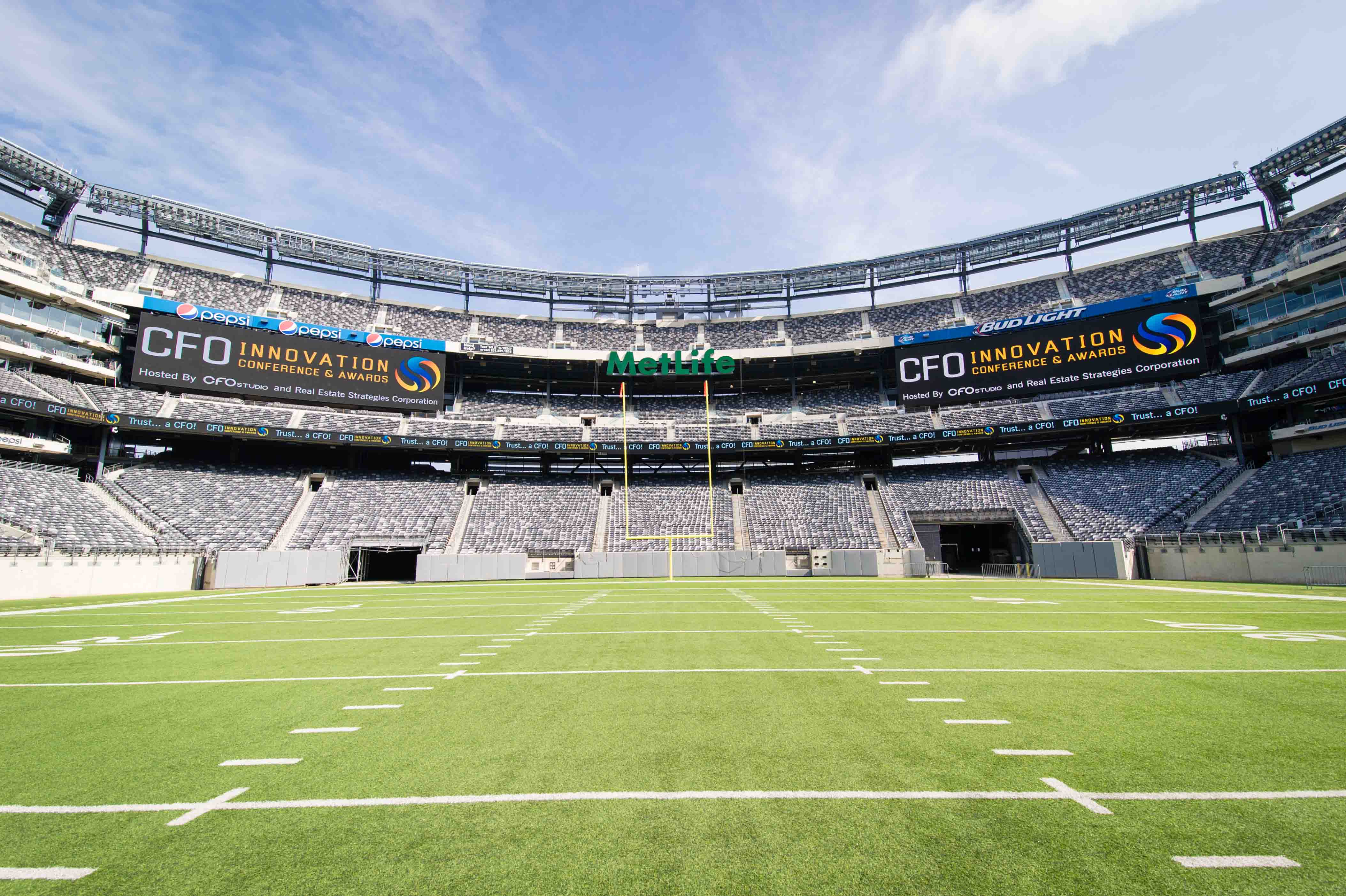 Food and Beverage
At MetLife Stadium, there is a wide variety of food and beverage options for you to enjoy during your visit. From classic game day favorites like hot dogs and pretzels to more unique offerings such as sushi and craft beer, there's truly something for everyone. You can find these concessions at stands and portables throughout the venue. I recommend trying a local specialty or exploring some of the many diverse options available.
Restrooms and Facilities
The stadium is equipped with plenty of restrooms to ensure that your visit is comfortable. There are restroom locations on each level of the stadium for your convenience. Additionally, family and accessible restrooms are available for those who may require them. It's so important to me that you don't miss any of the action, so be sure to note the nearest restroom to your seat when you first arrive at MetLife Stadium.
Wifi Availability
MetLife Stadium provides free Wi-Fi for all guests so that you can stay connected during your visit. Simply connect to the "MetLife_STADIUM" network on your device, and you'll be good to go. This way, you can share your experiences with friends and family on social media, catch up on scores of other games or events, or simply browse the internet when needed. I know how important it is to stay connected, so enjoy the Wi-Fi and make the most out of your visit.
Parking Details
Parking Locations
At MetLife Stadium, there are several parking lots available for event attendees. The closest gold parking lots to the stadium entrance are lots B and D, which are located east of the stadium. Keep in mind that a gold parking pass doesn't reserve a specific spot, so I suggest arriving early to secure a good parking space.
Pricing and Payment
Parking at MetLife Stadium can vary in price depending on the event. For example, gold MetLife Stadium parking passes for NFL games can cost $60 or more per game. For non-NFL events, such as concerts or soccer games, parking prices may differ. I recommend checking the MetLife Stadium website for pricing details for specific events.
Parking Rules
MetLife Stadium enforces certain rules and guidelines for parking to ensure a safe and enjoyable experience for all attendees. Here are some important rules to be aware of:
Observe the designated entrance and exit points within the parking lots. Follow the parking staff's directions to make sure traffic flows smoothly.
Tailgating is allowed, but please adhere to the stadium's tailgating policies and parking lot guidelines.
Remember that parking capacities may change depending on the size and type of event. Arrive early to avoid any parking issues.
To make your experience as smooth as possible, always follow the stadium's parking rules and guidelines. Enjoy your time at MetLife Stadium!
Premium Entrance Details
Benefits
As a premium guest at MetLife Stadium, I've experienced some great perks that made my visit much more enjoyable. These benefits include reserved parking and a private, club-guest only entry into the stadium, which saves lots of time and hassle. Inside, there are climate-controlled lounges with comfortable seating and flat panel HD TVs, perfect for having a break or catching up on other games.
One of my favorite perks is the upscale cuisine offerings in the premium lounges, which definitely enhance the overall experience. The seating at premium areas is also an upgrade, providing wider, cushioned seats with cup holders for added comfort. Additionally, being a premium guest also grants the opportunity to purchase tickets to concerts and other stadium events, subject to availability.
How to Avail
So, how can you avail these premium entrance benefits at MetLife Stadium? First, you'll need to invest in a premium ticket package, which often includes access to the private entrances and lounges. These packages can be purchased through the MetLife Stadium website or through a verified ticketing partner.
Once you secure your premium ticket, the staff at MetLife Stadium will guide you to the reserved parking area and the private entrance, ensuring a smooth and hassle-free experience. Don't forget to bring your ticket and a valid ID with you on the day of the event to enjoy all those premium benefits I mentioned earlier.