Searching for the best place to buy Buffalo Bills tickets can be a daunting task with so many options available. This article aims to help fans navigate through the various choices by highlighting reputable and convenient platforms to secure tickets for the upcoming games.
One popular option is the official Buffalo Bills website, which offers a range of tickets, including single-game seats and premium club seating with exclusive amenities. Meanwhile, fans searching for the best deals can find third-party websites such as SeatGeek, Ticketmaster, Gametime, and StubHub offering competitive prices and a seamless purchasing experience.
With the 2023 season just around the corner, fans can explore these platforms to find the perfect tickets for their desired games, ensuring a memorable experience cheering on the Buffalo Bills alongside thousands of fellow supporters.
Why Choose Buffalo Bills Tickets
Buffalo Bills games are always an exciting experience for football fans. The energy in the stadium, the passion of the players, and the enthusiasm of the crowd make attending a game an unforgettable event. There are several reasons why one should consider buying Buffalo Bills tickets.
First, attending a live game allows fans to feel the excitement and atmosphere firsthand. Watching the game from the comfort of one's living room is convenient, but nothing can match the energy and camaraderie that can be found in a packed stadium. Fans can cheer along with the crowd, participate in the famous "Shout!" song, and witness amazing plays up close and personal.
Second, the Buffalo Bills have a dedicated fan base, which makes attending a game a unique and fun experience. The Bills Mafia, as the fans are often called, is known for its loyalty and enthusiasm. The warm, friendly atmosphere created by the fans can make even new attendees feel like they are part of the family.
Third, attending a Buffalo Bills game can be a great opportunity for a bonding experience with friends or family. Sharing the excitement of the game, discussing strategies, and partaking in the tailgating experience can create lasting memories and foster unity among loved ones.
Finally, the Buffalo Bills play in Highmark Stadium, which offers various seating options, catering to different preferences and budgets. Club seats, for example, provide a premium experience with climate control and exclusive food and drink options, while more affordable options like single-game tickets can still offer an incredible game-day experience.
In summary, getting Buffalo Bills tickets can provide football fans with an unforgettable experience, from the thrill of attending a live game to the friendliness of the Bills Mafia. With various ticket options available, there is sure to be something that suits every fan, making it a great choice for a memorable day out.
Online Portals To Consider
When looking for Buffalo Bills tickets, several online portals can help you find the best deals and seats. Here are some of the top options to consider:
Ticketmaster
Ticketmaster is a reliable and well-known platform for purchasing tickets to various events, including NFL games. Buffalo Bills fans can search for available tickets and prices directly on their website. Ticketmaster is an official partner of the NFL, ensuring that you are buying legitimate tickets.
StubHub
StubHub is another popular marketplace for buying and selling sports tickets, including Buffalo Bills games. The platform offers a user-friendly interface, allowing you to filter tickets based on your preferences. StubHub provides a FanProtect Guarantee, ensuring that your tickets are authentic and arrive on time.
SeatGeek
SeatGeek is an easy-to-use ticket search engine that aggregates listings from various sources, including both primary and secondary markets. The platform displays a Deal Score for each ticket, giving you an idea of the best value. SeatGeek also offers a Buyer Guarantee, providing refunds for any issues with your Buffalo Bills tickets.
Vivid Seats
Vivid Seats is another option for purchasing Buffalo Bills tickets online. The platform offers an extensive selection of tickets, often featuring hard-to-find seats. VividSeats guarantees the authenticity of the tickets and provides a full refund if the event is canceled.
NFL Ticket Exchange
Lastly, the NFL Ticket Exchange is the official ticket resale marketplace for the NFL and offers a safe and secure platform for buying and selling Buffalo Bills tickets. The Ticket Exchange guarantees the authenticity of all tickets and ensures that you will receive valid tickets for your chosen game.
By considering these online portals, you can easily find and purchase Buffalo Bills tickets with confidence and convenience.
Physical Ticket Outlets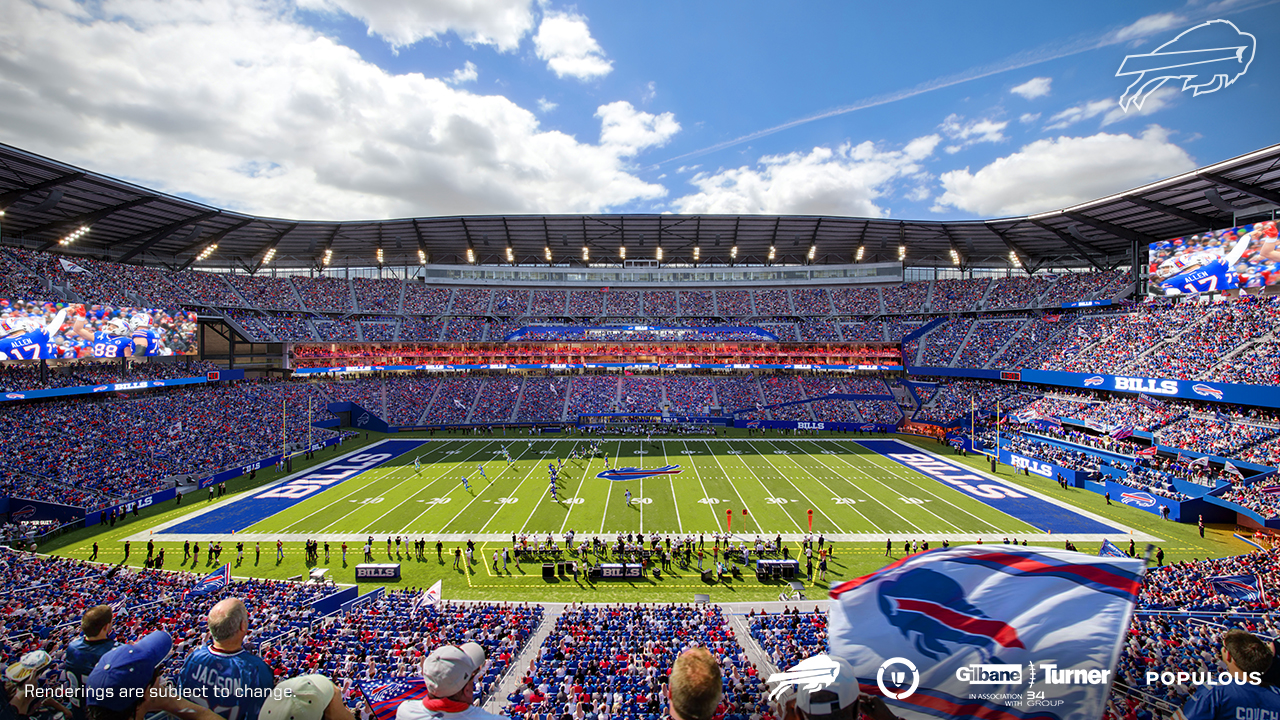 Box Office
One reliable option for purchasing Buffalo Bills tickets is the box office at Highmark Stadium, located at 1 Bills Drive in Orchard Park, NY. Fans can visit the box office during regular business hours, where they can buy tickets, get information about seating options, and check availability for upcoming games.
The advantages of purchasing tickets directly from the box office include:
Access to official tickets with no markup
Support from knowledgeable staff
Potential for special promotions and discounts
Keep in mind that the box office's hours of operation might be subject to change, so it's a good idea to call ahead or visit the team's website for updated information.
Authorized Retailers
Besides the box office, there are several authorized retailers where fans can buy Buffalo Bills tickets. These retailers work directly with the team and offer genuine tickets at competitive prices.
Some popular authorized retailers for Buffalo Bills tickets include:
SeatGeek
StubHub
Vivid Seats
By choosing an authorized retailer, fans can trust that they're purchasing valid tickets and avoid potential scams or counterfeit tickets. Additionally, these platforms often provide user-friendly interfaces for easy browsing, seat selection, and price comparison.
Remember to double-check the credibility of any ticket retailer before making a purchase. Look for reviews and ask fellow fans about their experiences to ensure you're making a safe and informed decision.
Season Tickets and Packages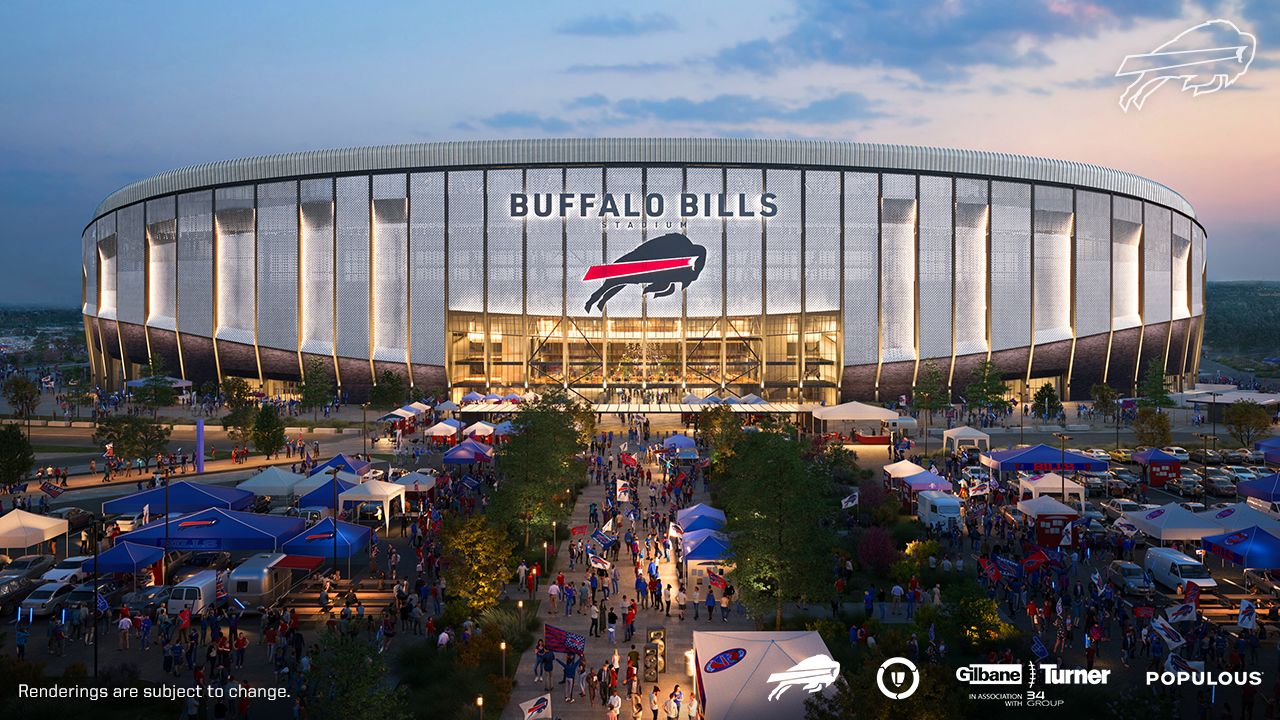 Buffalo Bills fans who want to ensure they're present at every home game should definitely consider purchasing season tickets. Season tickets not only provide significant savings compared to single game box office pricing but also offer additional benefits. These benefits include a 2% rebate on Bills Bucks cards and playoff ticket priority with preferred Wild Card access.
Season ticket prices vary depending on the seating location within the stadium. Prices can range from $350 per seat in the 300 level up to $1,170 per seat at midfield in the 100 level. For fans looking for an upgraded experience, indoor and club seats are available. These seats start at $1,700 per seat and can go all the way up to $3,420 per seat for tickets in the M&T Club.
In addition to standard season tickets, Buffalo Bills also offer official fan packages that include game tickets and special experiences. One such package is the Official Ticket + Field Pass Experience, which starts at $368.20 per person. This package includes an official Bills game ticket, a pregame field pass, and a postgame field pass. Fans can choose the game they wish to attend and purchase the package separately for each game.
In summary, dedicated Buffalo Bills fans have various options for purchasing tickets and enjoying exclusive experiences through season ticket packages and official fan packages. By exploring these options, fans can make the most of their game day experiences and fully immerse themselves in the excitement of Buffalo Bills football.
Tips to Find the Best Deals
Finding the best deals for Buffalo Bills tickets doesn't have to be difficult. Here are a few friendly tips to help you save money while still enjoying the game.
1. Purchase tickets early in the season. Prices for Buffalo Bills tickets may fluctuate throughout the season, so buying tickets early in the year may lead to better deals. Look for tickets as soon as the 2023 Bills season is scheduled.
2. Check reputable ticket marketplaces. Consider exploring various ticket marketplaces such as SeatGeek, Vivid Seats, and Gametime for deals on Buffalo Bills tickets. These websites often offer competitive pricing with occasional discounts and promotions throughout the season.
3. Be flexible with seating. If you don't mind sitting in less desirable sections, you can potentially save money on Buffalo Bills tickets. Tickets further from the field or within the end-zone areas tend to be cheaper.
4. Attend less popular games. Ticket prices can vary depending on the Bills' opponent and the week's schedule. Save money by attending games against less popular teams or during days with lower demand, like weekdays.
5. Plan for group ticket discounts. If you're attending the game with friends or family, purchasing group tickets may offer additional savings. Many ticket marketplaces cater to group requests and may provide discounted rates for larger groups.
6. Watch for last-minute deals. Sometimes, ticket sellers may lower prices just before the game to fill empty seats. Be aware that this strategy carries the risk of not getting the desired seats or even not finding any available tickets at all.
By following these tips, finding the best deals on Buffalo Bills tickets can be a breeze. Happy ticket hunting!
Things to Keep in Mind When Buying Tickets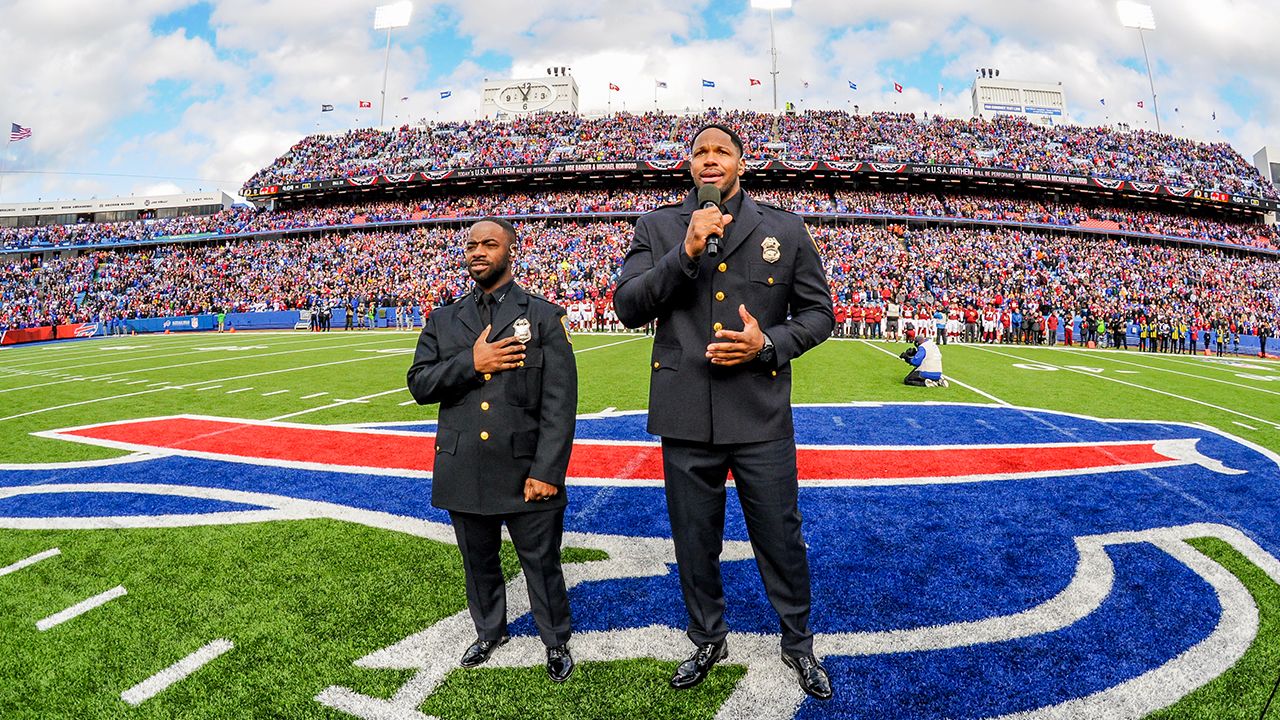 When looking for Buffalo Bills tickets, there are a few important things to keep in mind to ensure a smooth purchasing experience.
First and foremost, it is essential to do some research before buying tickets. There are various ticket purchasing platforms available, such as Ticketmaster and SeatGeek, which offer both primary and secondary market tickets. Make sure to compare prices across these platforms to find the best deal. Also, remember to keep an eye on the official Buffalo Bills website for any special promotions or offers.
Another factor to consider is the timing of your ticket purchase. Typically, ticket prices tend to fluctuate based on demand, and they might become more affordable closer to the game day. However, waiting too long increases the risk of not finding the desired seats or, in worst cases, the tickets selling out altogether. Balancing these factors is critical to ensure you secure tickets at a reasonable price.
Paying attention to seating options is also important. Highmark Stadium, the home of the Buffalo Bills, offers various seating options ranging from premium club seats with climate control and exclusive food and drink options to more budget-friendly sections. Make sure to review the seating chart of the stadium to find the best seats that suit your preferences and budget.
Finally, buyer beware when purchasing tickets from unfamiliar websites or individual sellers. It is always best to stick to reputable ticket platforms or the official Buffalo Bills website. If you decide to purchase tickets from a secondary seller, be cautious and verify the legitimacy of the seller to avoid scams or counterfeit tickets.
In summary, taking the time to research ticket sources, plan your purchase, and consider seating options will help you secure the best Buffalo Bills tickets at a reasonable price. Stay focused on these key factors while maintaining a friendly attitude, and you will undoubtedly enjoy an unforgettable game experience.
Conclusion
In summary, there are several options available for purchasing Buffalo Bills tickets. One reliable choice is the Buffalo Bills' official website (buffalobills.com), which provides a convenient portal for current Season Ticket Members. Another popular platform is SeatGeek, where fans can browse and compare prices for upcoming Bills games, such as the match against the Las Vegas Raiders at Highmark Stadium on September 17th.
For those seeking affordable tickets, the RateYourSeats.com website offers a range of prices, starting as low as $68 for home games at Highmark Stadium and $17 for away games. Additionally, TicketIQ provides Fee-Free Buffalo Bills tickets, ensuring that fans can save money on their purchases. Lastly, the #1 Guide for How to Buy Cheap Buffalo Bills Tickets is a valuable resource for fans looking to find budget-friendly options and tips on attending NFL football games in downtown Buffalo.
By considering the various ticket sources mentioned in this section, prospective attendees can make informed choices to find Buffalo Bills tickets that cater to their preferences and budget. Remember, it's essential always to verify the authenticity and accuracy of ticket providers to ensure a smooth and enjoyable game-day experience. Happy ticket hunting!