When it comes to enjoying the excitement of a New York Giants game, finding the best place to buy tickets is a crucial step in ensuring a memorable experience. With numerous options available, both online and offline, it can be quite overwhelming to determine which source offers the best value, convenience, and security for your purchase.
Some of the popular choices for obtaining Giants tickets include the official New York Giants website, Giants.com, which provides a direct and reliable source of tickets. In addition, third-party platforms like SeatGeek and Ticketmaster also offer a wide variety of tickets, ranging from single-game options to season packages, allowing fans to choose the most suitable tickets for their preferences and budget.
When selecting the ideal source for New York Giants tickets, it's essential to carefully compare the different options, consider their pros and cons, and make an informed decision based on your specific needs. Doing so will not only ensure a smooth and hassle-free ticket buying experience but also contribute to an unforgettable game-day adventure for any Giants fan.
The Official New York Giants Website
Shopping for New York Giants tickets is easy and secure on the team's official website, Giants.com. The website provides comprehensive information about the team's scheduled games, including the date, time, and price of upcoming matches. With a user-friendly interface and plenty of options, purchasing tickets to root for the Giants has never been more convenient.
The official website offers various ticket packages, like single-game, season, suite, and group ticket options. To purchase a ticket, simply visit the website and click on the "Giants Tickets" page. From here, you can find the suitable match and ticket package that fits your needs.
Besides providing ticket purchasing options, the New York Giants website also includes important news and updates about the team. Users can stay informed about roster changes, team captains for the season, practice schedules, and other relevant information.
When buying tickets on Giants.com, customers can rely on the safety of the NFL Ticket Exchange. This platform, presented by Ticketmaster, ensures the legitimacy of tickets, protecting fans from fraudulent transactions. In case fans need assistance during the purchasing process, they can reach the ticket support team via phone at 888-NYG-1925 or through their email.
Some notable 2023 home games available for purchase on the website include:
Dallas Cowboys: Sep. 10, 8:20 PM
Seattle Seahawks: Oct. 2, 8:15 PM (MNF)
Washington Commanders: Oct. 22, 1:00 PM (Legacy Game)
In summary, the Official New York Giants Website is an excellent source for purchasing tickets to cheer on the team. With a user-friendly experience, reliable ticket purchasing platform, and up-to-date information, visiting Giants.com should be the first choice for any die-hard Giants fan.
Ticketmaster
Ticketmaster is a popular and reliable platform for purchasing New York Giants tickets. As a trusted source for NFL event tickets, fans can confidently rely on them for a smooth ticket buying experience. Their website provides several game date options and seating choices, allowing spectators to find just the right match for their preferences.
One of the benefits of using Ticketmaster to buy your Giants tickets is their user-friendly website. The interface makes it easy to navigate and search for tickets by date and location. For example, you can find tickets for games at MetLife Stadium with just a few clicks. In addition, the site offers a secure payment system and responsive customer support to assist with any issues or questions that may arise.
If you're planning to attend multiple games throughout the season, Ticketmaster also offers ticket packages and season passes, providing an affordable way to catch all your favorite matchups. Moreover, they offer real-time ticket availability and helpful filters for sorting through pricing, seating, and even parking options.
In summary, Ticketmaster is an excellent choice for securing your New York Giants tickets. With their wide selection, easy-to-use website, and secure transactions, you can confidently focus on getting ready to cheer for your favorite team without any ticket-related hassles.
Secondary Market Sites
When looking for New York Giants tickets, secondary market sites can be a great option to find tickets at reasonable prices. These platforms serve as a marketplace for people to resell their tickets that they don't want or can't use, potentially offering better deals or hard-to-find seats. In this section, we'll cover three popular secondary market sites: StubHub, SeatGeek, and Vivid Seats.
StubHub
StubHub is a well-known resale site for sports, concerts, and theater tickets. They offer ticket prices that may be cheaper than the original price, depending on the demand and availability. For New York Giants games, fans can search and compare listings based on seat location, price, and seller reputation. StubHub also provides a user-friendly interface, making it easy for anyone to navigate and find the tickets they're looking for.
SeatGeek
SeatGeek is another popular choice among fans looking for New York Giants tickets. This platform has a unique feature called "Deal Score," which ranks the value of each ticket based on various factors such as price, seat location, and historical data. This allows users to quickly identify the best deals available for their chosen event. Additionally, SeatGeek provides an interactive seating chart, making it simple to visualize the view from different sections of the stadium before making a purchase.
Vivid Seats
Vivid Seats offers a wide selection of tickets for various events, including New York Giants games. Their platform allows users to filter search results by price, section, and row to find the perfect tickets for their needs. One notable feature of Vivid Seats is their 100% Buyer Guarantee, which ensures that all tickets purchased through their platform will be valid and arrive on time. This gives fans peace of mind when purchasing tickets from a secondary marketplace.
In summary, secondary market sites like StubHub, SeatGeek, and Vivid Seats can offer excellent options for purchasing New York Giants tickets. Be sure to explore each platform and compare prices, seating options, and user features to find the best tickets for your next Giants game experience.
Specialty Sports Ticket Sites
NFL Exchange
One great place to find New York Giants tickets is at the NFL Exchange. As the official marketplace of the NFL, fans can be assured that the tickets they purchase here are legitimate and guaranteed. The NFL Exchange offers a user-friendly interface to search for games and find the perfect seats. Buyers can also track their favorite teams and receive notifications when tickets become available.
Another benefit of purchasing through the NFL Exchange is the option to resell tickets conveniently if plans change or to buy directly from other fans. This peer-to-peer system offers a level of transparency and security that is highly appreciated by many.
TicketIQ
TicketIQ is another excellent source for purchasing New York Giants tickets. This specialty sports ticket site provides a comprehensive selection of tickets from numerous verified sources, such as Ticketmaster, SeatGeek, and more. TicketIQ offers a unique Low Price Guarantee, ensuring that fans get the best deals on their tickets.
With filters available for sorting by price, date, and seating preferences, finding the desired tickets becomes a breeze. Furthermore, TicketIQ offers a robust ticket tracking feature, which allows users to receive alerts about price drops or last-minute ticket availability. This can be especially helpful for those seeking bargains or who want to attend a game on short notice.
Both NFL Exchange and TicketIQ are worth considering when searching for the best New York Giants tickets. Each platform has distinct features that cater to the preferences and needs of different fans, ensuring a hassle-free experience in finding tickets to the big game.
Local Ticket Shops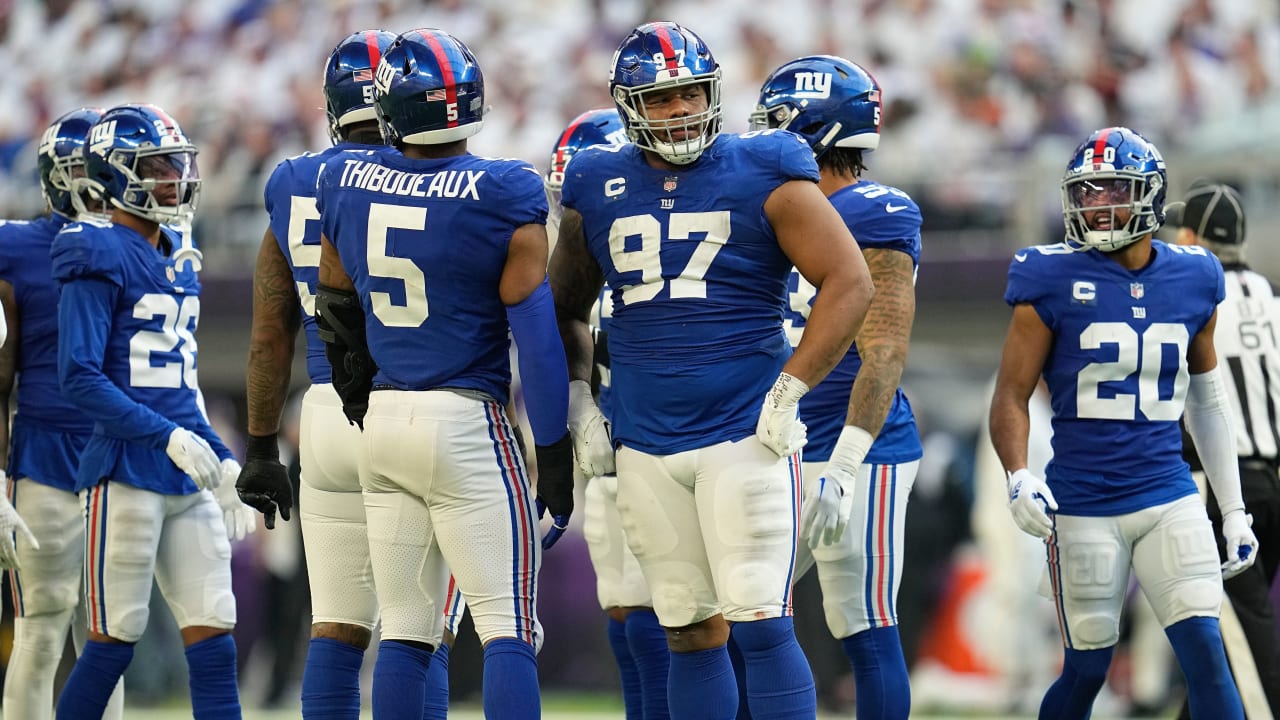 Buying New York Giants tickets is easier than ever thanks to numerous ticket shops available both online and locally. This section will focus on local ticket shops and where you can find them. Remember, buying from local shops is an excellent way to support local businesses while securing your spot in the stands for an exciting game.
In most cases, local ticket shops are located around the MetLife Stadium, the home of the New York Giants. They offer tickets for various sections and price ranges. You can typically get better deals if you visit these shops physically or enquire by phone beforehand. The employees at these shops are knowledgeable and often offer helpful advice regarding seating arrangements, game schedules, and more.
Besides the traditional local ticket shops, you can sometimes find tickets at participating retailers and businesses promoting the events. Be sure to keep an eye out for announcements or partnerships between the Giants and these local establishments. They may offer exclusive deals or packages, so it's worth checking them out to get the best value.
Lastly, don't forget about the power of word of mouth. Sometimes fellow Giants fans or even your friends might have spare tickets they're willing to sell or know someone willing to sell theirs. In this case, you can directly purchase tickets without involving middlemen, ensuring you get the tickets at the best price.
In conclusion, a variety of local ticket shops offer New York Giants tickets for purchase. By exploring these options and doing your research, you're bound to find the perfect ticket for your next Giants game. Happy hunting!
Conclusion
In the quest for the best place to buy New York Giants tickets, there are a few options that stand out. Giants.com is the official source for purchasing tickets, offering fans a direct and reliable way to secure their seats at MetLife Stadium.
Another popular choice is Ticketmaster. As a well-known and trusted ticket provider, they offer a wide range of options for all types of events, including Giants games. Their platform makes it easy to find and purchase tickets to suit individual preferences and budgets.
For those who are looking for cheaper options, StubHub and Gametime might be worth considering. These are third-party ticket resale marketplaces that often offer lower prices on tickets for games, especially closer to the event date.
Lastly, Loving New York is a great guide for the ultimate New York Giants experience. From tickets to tips on arriving at the stadium, this platform helps fans make the most of their game day.
All of these options cater to different preferences and budgets, but each brings something unique to the experience of buying New York Giants tickets. In order to make the best decision, it's important to consider factors like reliability, cost, and convenience, while also keeping in mind the excitement of attending a live game and supporting the beloved team.