Barclays Center is the home of the Brooklyn Nets (NBA) and New York Liberty of the Women's NBA. People also gather in this multipurpose center to enjoy other entertainment events, conventions, and concerts.
And in almost all these events, food plays an important role before and after. You may find international cuisine inside the center and also many restaurants outside it but within walking distance. The indoor food stations may stay closed other than for the exciting Brooklyn Nets games and selected events and concerts. However, the restaurants and pubs outside it are mostly open all the time.
Restaurants Inside the Barclays Center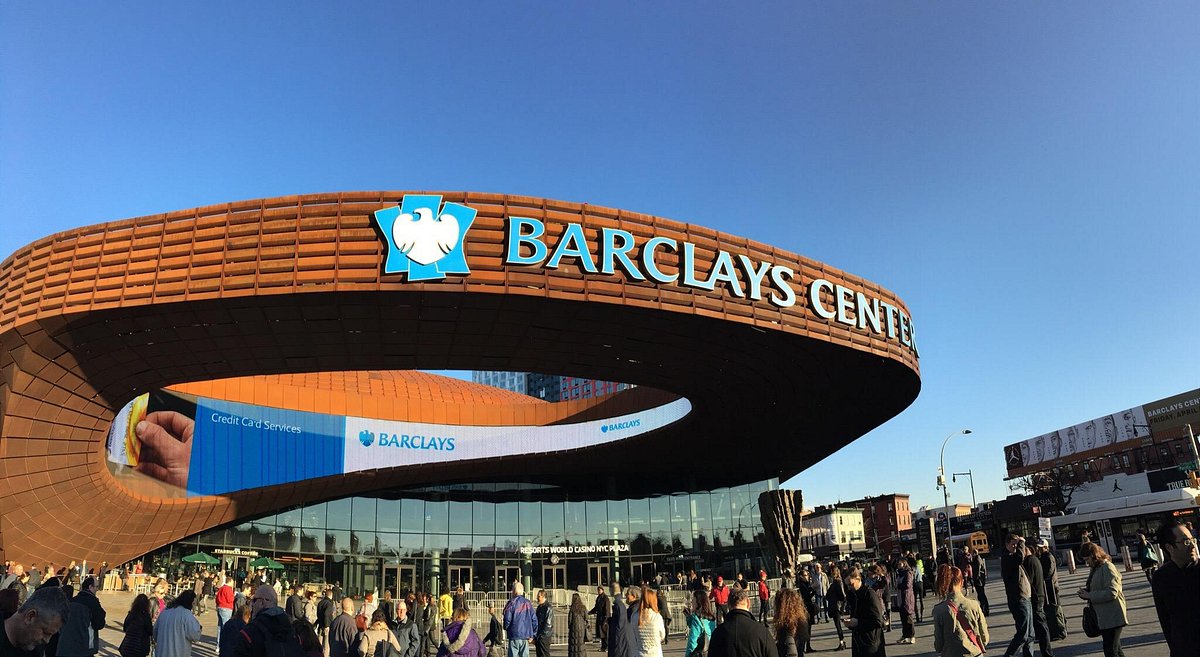 Though the Barclay Center was closed during the pandemic and fans were unable to enjoy the game, it reopened following vaccination with a lineup of exciting ball games and concerts. And the food court is reopening again with brand-new foods and handcrafted drinks that are popular in New York City.
Brooklyn Market Presented By National Grid
National Grid sponsors and presents Brooklyn Market, which features food from different countries and some popular American food. The stores are mainly minority-owned and regional eateries. So, whenever you decide to eat from these stores, you are basically helping these small businesses.
Category:
Fast-service, food stand inside the arena
Placement:
Section 7
In the Brooklyn Market, you will find the following food stations.
Vietnamese cuisine is blended in fresh, contemporary ways by 5 Spice. If you taste the Banh Mi Tacos or their take on Corn Elote, you'll know you're trying something wholly original but distinctly Brooklyn flavor.
They mix conventional techniques for making dumplings with fresh ingredients and flavor.
Authentic tastes are used to create modern Caribbean rotisserie cuisine. For example, lavender rotisserie chicken, oxtail grilled cheese, jerk tamarind mushrooms, and market fish.
Brooklyn Bangers & Dogs
Brooklyn Bangers & Dogs serves beef hotdogs, kielbasa, spicy Asian sausage, knackwurst, bratwurst, weisswurst, cheddar brats, and many more items with sausages.
Category:
Restaurant
Placement:
Sections 8 and 225
Buffalo Boss  
Their most popular items include a wings sampler, Oreos, 6 wings meal combo, crispy fries, chicken tenders, party pieces, a halal wings combo, 5 boneless snacks, and combo meals.
Category:
Restaurant
Placement:
Sections 2 and 226
FEDORoff's Cheesesteaks 
You can start with the famous cheesesteak. And after that, try the other popular menus- Stella's Scrapple, Italian Hoagie, Scrapple Egg and Chees, Sunday Gravy Sandwich, Roast Pork, Fries, Roast Pork Sandwich, Pork Roll Egg and Cheese, and Action Bronson's Steak Fries, cheese whiz, and fried onions.
Category:
Fast serve, heavy meals, and snacks
Placement:
Section 209  
Fowl Line Fried Chicken  
Fowl Line Fried Chicken features modern twists on all your favorite stadium classics. The Togarashi unique spice combination is used for chicken tenders, buffalo chicken sandwiches, and tots, with ranch pickles, and other dishes.
Category:
Fries and sandwiches
Placement:
Section 15
Graze Smokehouse 
The only place to get kosher food at Barclays Center is Graze Smokehouse. During the Brooklyn Nets and NY Islanders games, you can have the Kosher Buffet by Graze Smokehouse. The menu includes Honey Butter Fried Chicken, Trifecta, Grazing Rice Bowl, Pastrami Sandwich, Corned Beef Sandwich, Graze Deli Sandwiches, Brisket Chili, Cauliflower Poppers, Pulled Beef Nachos, and Knishes.
Category:
Restaurant
Placement: 
Section 26
Paisanos Burger  
Two beef patties, any choice of vegetables, and American cheese are served on a baked brioche bun with Paisano's hamburgers. At Paisano's, they offer more than ten different subs, each of which is served on a freshly made roll.
In any roll, burger, or wrap, you can add your preferred toppings. The burger is made with ground beef, shredded lettuce, beefsteak tomato, American cheese, pickle slices, and mayonnaise.
Category:
Fast Food
Placement:
Sections 3, 29, 210, and 222
Other Famous Food Stores to Check Out
If you want to grab something to eat before entering the arena, have food from restaurants near the stadium. As the menu inside the stadium food station may not seem appealing to you, you can also get food from outside the arena. Here is a list of places for you to check out.
New Bklyn Foodie Tastes
Wonderful McClure's pickles in retro packaging, delicious Brooklyn cupcakes, and exquisite Tex-Mex from the street food masters Calexico all represent a fresh generation of Brooklyn cuisine.
Gourmet Style
Additionally, Brooklyn's Red Hook Lobster Pound sells fresh Maine lobster rolls for under $20. Carnivores can have "Brooklyn Bangers" brisket hot dogs made by Saul Bolton, a Michelin-rated chef, or BBQ meat or pork from the renowned Williamsburg restaurant Fatty 'Cue.
Brooklyn Classics
Half a mile from the stadium, you can eat renowned Brooklyn specialties like Junior's cheesecakes, as well as L&B Spumoni Gardens ice cream and Nathan's Famous hot dogs.
Here are the names of a few more restaurants:
French, European, Mediterranean, Wine Bar
Italian, Pizza
El Viejo Yayo Restaurant:
Latin
Cafe, American, Fruit, Deli, Soups, parlors
American
American
Broccolino Italian Restaurants: 
Italian
Caribbean, American, Bar, Cafe, Fusion, Pub,
Bar, American, Pub
FAQs:
Is there food inside Barclay Center?
Yes, inside the arena, you will find the Brooklyn Market, where you can find food to please all types of appetites. 
Can you smoke in Barclays?
According to the NBA code of conduct, you cannot smoke inside Barclay Center. 
However, you can smoke in the designated smoking area outside the arena.
Can I bring a backpack to Barclay Center?
All belongings will be thoroughly examined, and when possible, they will be x-rayed, which could cause a delay in getting into the Barclays Center. It is strongly recommended that visitors leave their luggage at home or only carry bags of the appropriate size and type.
What comes with a suite at Barclays Center?
8–16 people can fit in the Nets suites on the B-Level. With luxurious in-suite food options, cozy leather seats, and roomy interiors, Barclays Center suites make it easy to interact with your visitors.