As a lifelong football fan, I've always appreciated the excitement that surrounds attending a live game. Highmark Stadium, home to the Buffalo Bills, offers a unique experience for fans with its various gates and entrances. In this brief guide, I'll share some essential details to make your visit to the stadium a smooth and enjoyable one.
Visiting Highmark Stadium is an event any football enthusiast can appreciate, with its location in the picturesque suburb of Orchard Park, just 12 miles south of downtown Buffalo. The stadium is easily accessible through routes like Interstate 90 and Route 219, which makes getting there less of a hassle. Knowing about the different entrance gates and what to expect from your upcoming trip can transform game day into an even more memorable experience.
Navigating through the gates of Highmark Stadium can be a bit intimidating, especially for first-time visitors. That's why I've gathered valuable information on gate entry protocols, permitted items, and accessibility options to ensure a hassle-free experience. Now let's dive into everything you need to know about Highmark Stadium's gates and entranceways.
Highmark Stadium Overview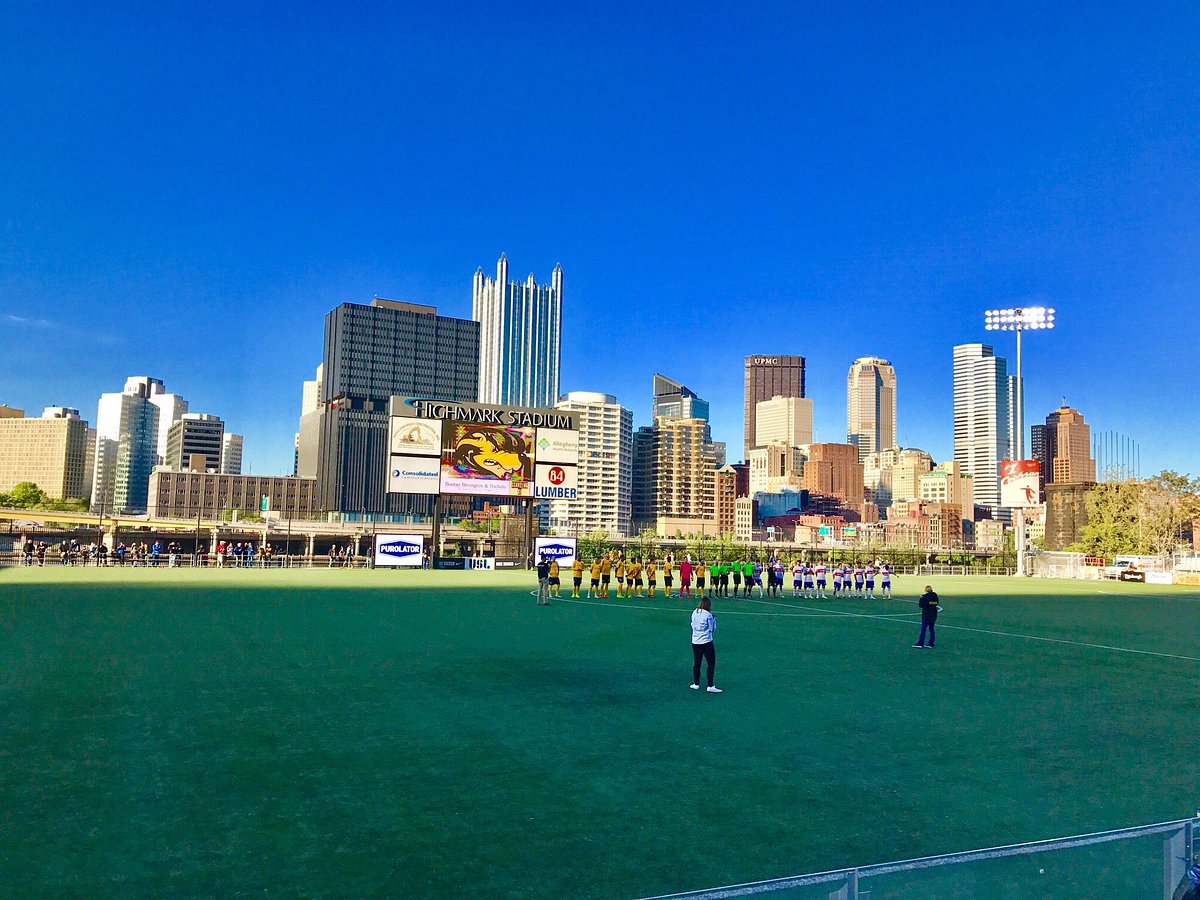 Stadium History
Highmark Stadium, home of the Buffalo Bills, has a rich history that dates back to its opening in 1973. Originally known as Rich Stadium, it was named after the locally headquartered Rich Products, which held the facility's naming rights until 1997. The stadium's name was then changed to Ralph Wilson Stadium to honor the Bills' founder and then-presiding owner. Today, it's known as Highmark Stadium, and it continues to host exciting football games and other events.
Stadium Capacity
Highmark Stadium is built to accommodate a large number of fans and create a thrilling atmosphere for everyone attending. With a seating capacity of around 70,000 (including general admission, club seats, and suites), there's plenty of room for everyone to come and cheer on their favorite team.
From its historical beginnings to its current status as an exciting NFL venue, Highmark Stadium holds a special place in the hearts of Buffalo Bills fans and football enthusiasts alike. As a friendly reminder before attending a game, don't forget to review the stadium's gate entry and permitted items policies to ensure a smooth and enjoyable experience for everyone. So, come on out and join me in experiencing the thrill of a game at Highmark Stadium!
Gate Information
Gate Locations
At Highmark Stadium, there are multiple gates for entry during Buffalo Bills games. These include:
Gate 1
Gate 2
Gate 3
Gate 4
Gate 5
Gate 6
Gate 7
In addition to these general entry gates, there's a Suite Entrance for VIP guests attending the games.
Gate Timings
I always recommend arriving early for a hassle-free and safe entry to the stadium. For Buffalo Bills games, Highmark Stadium gates open 2 hours prior to kickoff. To avoid long lines and any potential delays, it's a good idea to be at the gates between 90-120 minutes before the game starts.
Please note that you will go through a walk-through metal detection screening process when entering the stadium. You don't need to remove items like belts, coins, wallets, glasses cases, keys, watches, or jewelry during this process.
And that's it! Now you have all the essential gate and entrance information you need for your visit to Highmark Stadium. I hope you have a great time at the game!
Entrance Guidelines
Security Measures
I may enter Highmark Stadium through different gates, such as Gates 1 through 7, depending on my ticket. I should remember that gates open 2 hours before kickoff, and it's recommended to get there 30 minutes early to avoid long lines. As a security measure, there's a walk-through metal detection screening process in place. However, I don't need to remove items like belts, coins, wallets, glasses cases, or keys.
Accessibility Features
Highmark Stadium caters to the needs of all guests, including those with disabilities. For guests who require accessible entrances, I believe the stadium provides dedicated gates and facilities to accommodate their needs. In case of any assistance or inquiry, I would reach out to Highmark Stadium's guest services to ensure a smooth and enjoyable experience while attending a game or event.
Additional Information
Parking Facilities
I found that there are several parking options available near Highmark Stadium. The stadium has its own official parking lots, which typically open four hours before a game starts. Additionally, there are private lots and street parking available in the surrounding area. Make sure to arrive early to secure a spot, especially during popular games!
Food and Beverage Options
Highmark Stadium offers various food and beverage options for fans to enjoy during the game. Inside the stadium, you can find classic game-day favorites like hot dogs, nachos, and popcorn. There are also a variety of local food vendors, providing a taste of Buffalo cuisine, such as chicken wings and beef on weck sandwiches. For drinks, there's a selection of both alcoholic and non-alcoholic beverages available at the stadium.
Seating Plan
When visiting Highmark Stadium, it's important to familiarize yourself with the seating plan to make sure you have the best possible experience. The stadium has multiple levels, consisting of 100, 200, and 300 levels. There are also specialty seating areas, such as club seats, suites, and designated seating for fans with disabilities. Each seating section offers a unique view of the field, so make sure to check the stadium map before purchasing your tickets.
Ticket Information
For a Buffalo Bills game at Highmark Stadium, I recommend purchasing tickets in advance to secure your desired seat. You can buy tickets online through the Bills' official website or other authorized ticket sellers. Prices may vary depending on the game and seating section, so be sure to compare different options to find the best deal. Lastly, remember to bring a valid ID and follow stadium guidelines when attending the game.
Conclusion
As a regular visitor to Highmark Stadium, I am always impressed with the organization and efficiency of the gate and entrance process. With multiple gates available, guests can easily find their way into the stadium without too much difficulty. Remember, gates open 2 hours prior to kickoff, giving you plenty of time to get settled and find your seats.
When preparing for your visit, it's essential to be aware of the walk-through metal detection screening process in place at the stadium. To make entry smoother, keep items like belts, coins, and wallets in your pockets so you don't have to remove them during the screening process. Additionally, adding your mobile tickets to your digital wallet ahead of time will further help in making your entry into the stadium faster and more efficient.
Lastly, don't forget to check the list of permitted items beforehand to avoid any surprises or delays at the gate. Overall, enjoying a game at Highmark Stadium is a fantastic experience, so just follow the guidelines, arrive early, and have a fantastic time cheering on the Buffalo Bills!