As someone who loves visiting iconic venues, I'm excited to share everything you need to know about Madison Square Garden's gates and entrances. Madison Square Garden, located at 4 Pennsylvania Plaza in New York City, is not only a world-famous arena for sports and entertainment events, but also a significant transportation hub, as it's attached to Penn Station. With so many events happening at The Garden, it's important to make your visit as smooth as possible by knowing the ins and outs of entering this legendary venue.
Nestled in the bustling neighborhood of Midtown Manhattan, Madison Square Garden offers a variety of ticket options, from general admission to exclusive experiences. Before your visit, it's essential to consider your ticket type and entrance options for a seamless arrival. I'm here to help guide you through the process and ensure you have all the information you need for an enjoyable time at Madison Square Garden.
History of Madison Square Garden
As I begin my journey to explore Madison Square Garden, let's dive into its rich and fascinating history. Madison Square Garden's legacy started at the northeast corner of 26th Street and Madison Avenue, adjacent to Madison Square Park. The venue got its name from James Madison, the fourth President of the United States.
There were multiple versions of Madison Square Garden, but the current complex opened on February 11, 1968. It is situated between 31st and 33rd Streets, and 7th and 8th Avenues on Manhattan's West Side. It was inaugurated with a salute to the U.S.O. hosted by Bob Hope and Bing Crosby.
I've learned that before 1890, Madison Square Garden catered to New Yorkers' sports and entertainment needs. At that time, it was leased to P.T. Barnum, and the future of the venue as a successful destination was uncertain. But today, it stands as a testament to its legacy and endurance in the world of sports and entertainment.
Now that we know a bit about its history, let's explore the essentials of entering Madison Square Garden. The entrance guide to Madison Square Garden provides invaluable information to attendees. One of the main entrances, the Chase A Entrance Gate, is located off West 31st Street, close to the intersection of 8th Avenue and 31st. It's situated on the southwest corner of the arena, ready to welcome guests to this iconic venue.
Locations of Gates and Entrances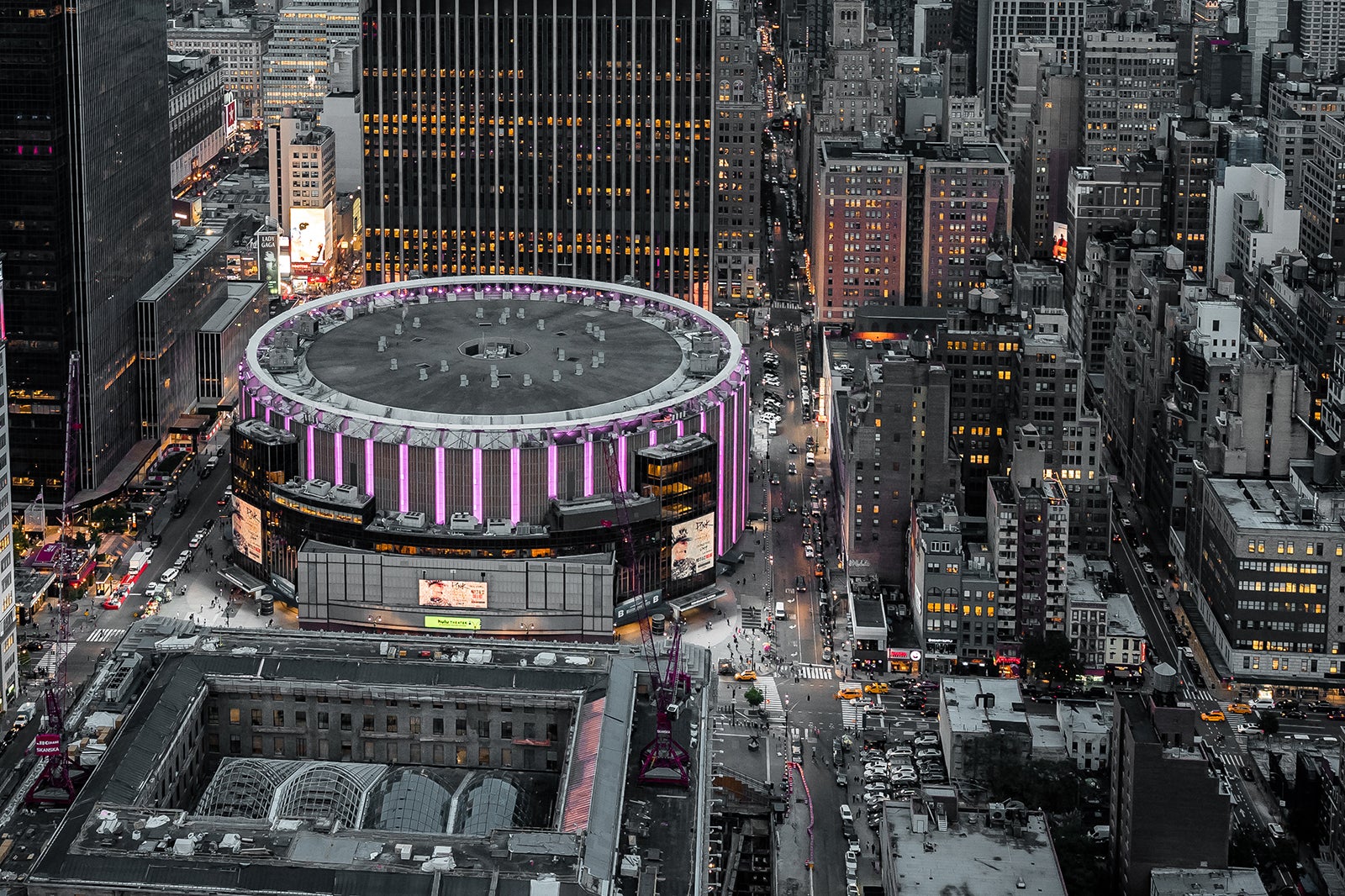 I'd like to share with you the various gate and entrance locations at Madison Square Garden, so you know exactly where to go when attending an event. Madison Square Garden, located at 4 Pennsylvania Plaza, New York, NY 10001, sits conveniently between 7th and 8th Avenue, making it easily accessible from various parts of the city.
Chase Entrances A, B, C, and D are available for use during events at MSG. Keep in mind that you can also speed up your entry process by using CLEAR. This service allows you to skip the line and enter through the CLEAR lane at Entrances B & C. Due to construction, the CLEAR Lane has been moved from the 7th Ave South Entrance to Entrance C, but you can still access it at Entrance B as well.
In addition to the Chase entrances, there's also the 7th Avenue Entrance Gate located on 7th Avenue itself. This entrance is another option for those who prefer to enter from this side of the venue.
When planning your visit to Madison Square Garden, consider these entrance options for an easier and more enjoyable experience. Remember that public transportation, cars, and walking are all viable options for getting to this iconic venue. Have a great time at your event!
Functionality of Each Gate
As someone who's been to Madison Square Garden a few times, I can tell you that there are multiple entrances to accommodate the large crowds that gather for events. It's important to know which entrance to use to make your experience as smooth as possible. In this section, I'll talk about the main entrances and their functionalities.
Entrance A is usually reserved for specific events such as VIPs and premium ticket holders. If you're one of the lucky few with a special ticket, this entrance will grant you quick access and exceptional service.
Entrances B and C are the most common entry points for the general public. They accommodate the majority of attendees, and I can tell you from experience that the lines can get long. However, if you're a member of CLEAR, you can use the dedicated CLEAR lane for faster access. This can save you valuable time and make your experience more enjoyable.
In some cases, Entrances D and E may be open for certain events. These entrances are typically used for specific groups or ticket holders, such as staff, crew, or private events. If you fall into one of those categories, you might be directed to use these entrances. Double-check your ticket or event information to see if these gates are applicable for you.
During my visits, I noticed that Madison Square Garden has excellent signage and staff members on-site to guide you in the right direction. Just make sure to keep an eye out for the entrance letter on your ticket and follow the signs. Planning ahead and knowing which entrance you will be using can minimize confusion and ensure a smooth entry, allowing you to enjoy your time at this iconic venue.
Entrance Procedure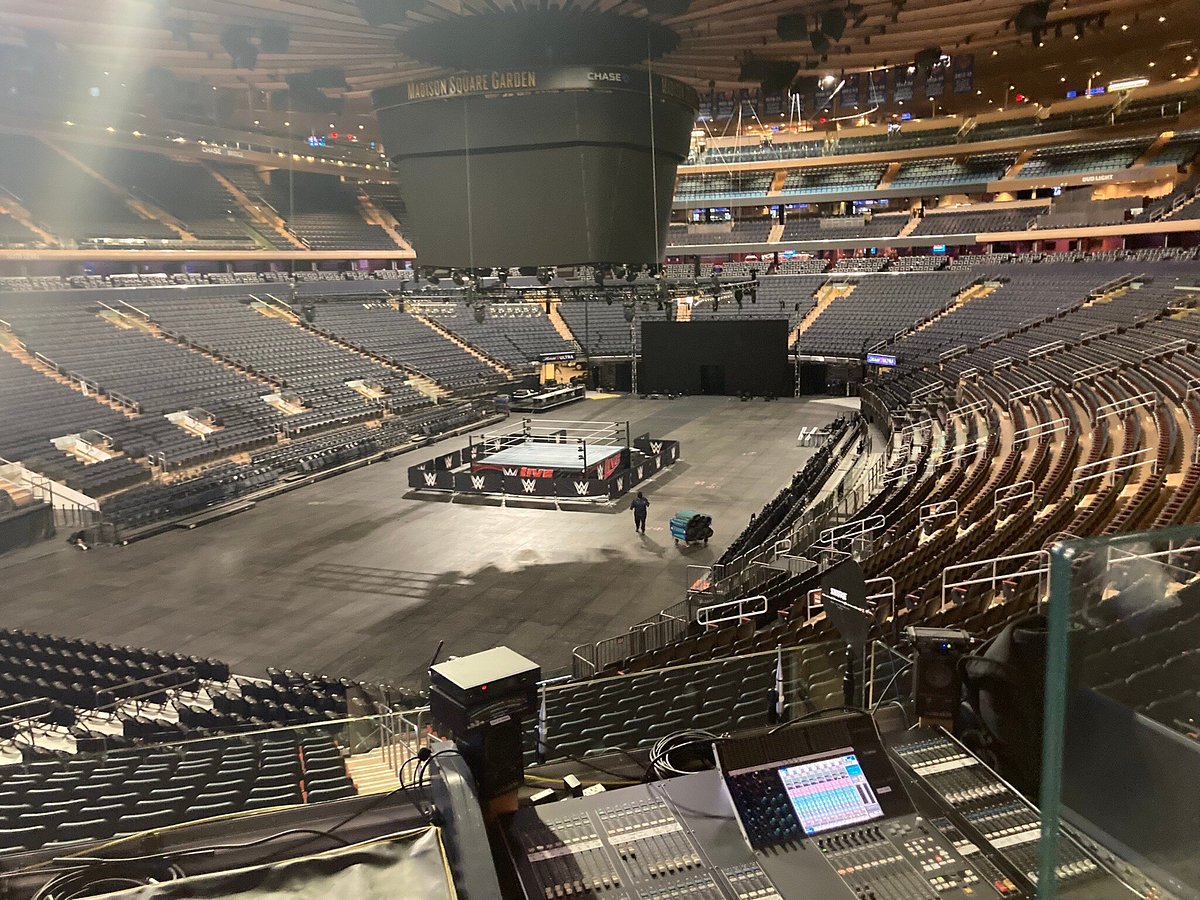 Security Measures
As I entered Madison Square Garden, I noticed the strict security measures in place to ensure everyone's safety. Before proceeding to the entrance, there were dedicated screening areas where my bag was thoroughly checked in line with the MSG bag policy. This policy discourages bringing bags, but if you must, they should be no larger than 22″ x 14″ x 9″ and backpacks are not allowed.
While going through the security screening, I was asked to walk through a metal detector. This step allows the venue staff to identify any prohibited items that must not be brought into Madison Square Garden. As a friendly reminder, make sure to check the list of banned items beforehand to prevent any delays during the entrance process.
Ticket Verification Process
After passing through the security measures, my ticket verification process began. This step was necessary to confirm that my ticket was valid for the specific event I was attending at Madison Square Garden. There were staff members on hand to help me scan my ticket at the entrance of the venue.
In case you prefer a faster entry, Madison Square Garden offers CLEAR lanes at Entrances B & C, which allows you to bypass the general line. Just make sure you have a registered account with CLEAR to take advantage of this speedy entrance option.
While entering Madison Square Garden, I found the entrance process to be efficient and straightforward. By following the security measures and ticket verification procedures, I was able to get inside the venue and enjoy the event with peace of mind.
Accessibility Options at Madison Square Garden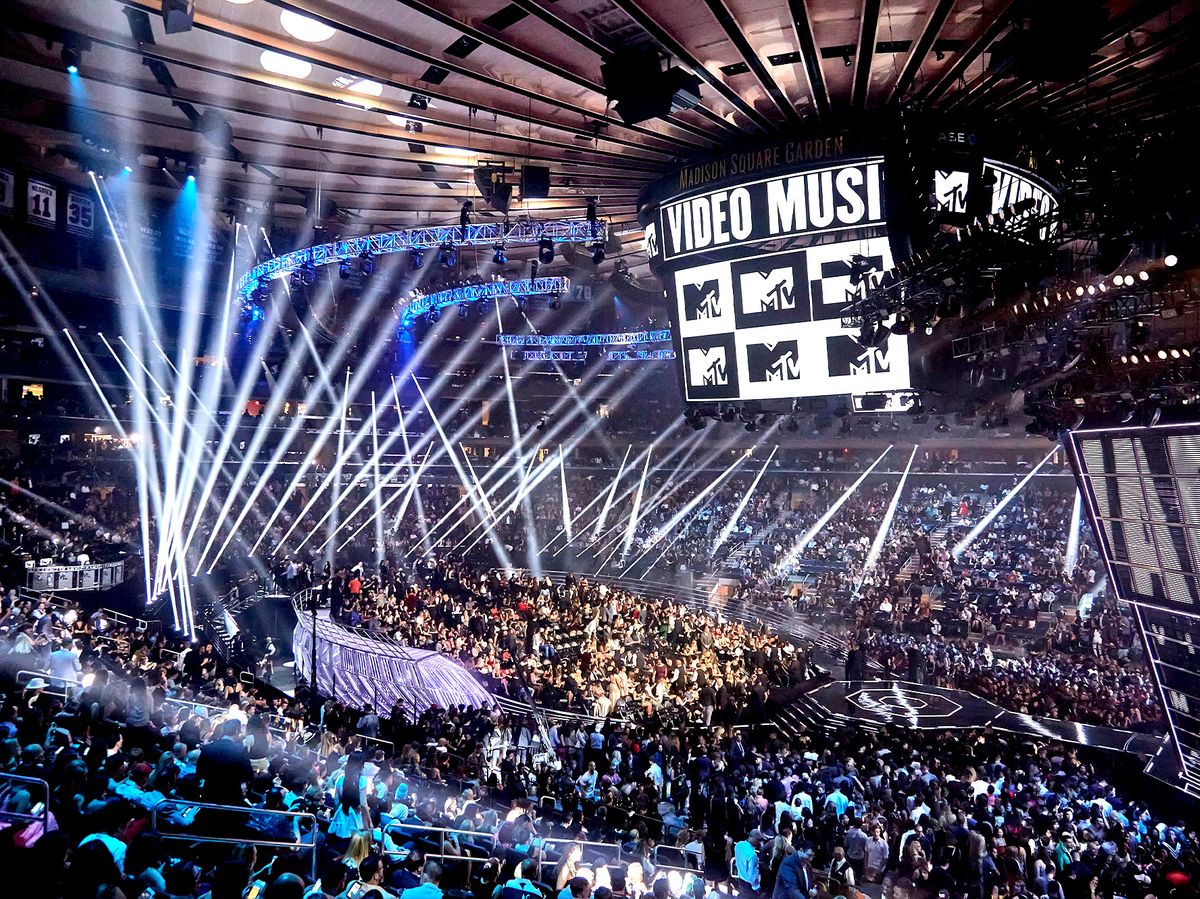 Special Needs Entrance Gate
I found out that Madison Square Garden has five public entry gates (Chase A, Chase B, Chase C, Chase D, 7th Avenue) and two main VIP entrances (North on 33rd and South on 31st). To make things easy for people with special needs, it's important to know the specific location of each entrance and plan accordingly.
Wheelchair Access
When attending an event at Madison Square Garden, I appreciate that the entrance is wheelchair accessible. Ramps and elevators are available to ensure easy navigation for wheelchair users. Plus, there are designated accessible seating areas for people with disabilities to enjoy the events comfortably. If you need to secure accessible seating, you may contact the Madison Square Garden Accessibility Services Department at 888-609-7599 or accessibili@email-protected.
Assistive Listening Devices
For individuals who require assistive listening devices, it's good to know that such services are available at Madison Square Garden. This helps to ensure that everyone can participate in and enjoy the events.
Facilities Near Each Entrance
Restrooms
I observed that there are restrooms located conveniently near each entrance of Madison Square Garden. It's important to know their locations to avoid long walks and save time during events. The restrooms are clean and well-maintained, ensuring a pleasant experience for everyone. In addition to regular restrooms, there are also accessible facilities for individuals with disabilities.
Food and Beverages
At Madison Square Garden, I found a wide variety of food and beverage options located near each entrance. There are concession stands offering classic snacks like popcorn, hot dogs, and pretzels, as well as more substantial meals such as burgers and pizza. For those looking to quench their thirst, various drink options are available, including soft drinks, water, and alcoholic beverages for guests aged 21 and over. Many of these stands accept cash or credit cards, making it easy for everyone to grab a bite or a drink while enjoying an event at the venue.
Guide to Emergencies
In case of an emergency at Madison Square Garden, I want to ensure you feel prepared and safe. Here's everything you need to know about the emergency exits and some safety tips while attending an event at MSG.
Emergency Exits
When it comes to emergency exits at Madison Square Garden, they are located throughout the venue, ensuring easy access should an emergency arise. To help you quickly locate the nearest exit, I recommend familiarizing yourself with the layout of the venue upon arrival.
Always take note of the emergency exit signs and symbols, which will guide you to the nearest exit in case of an emergency. These signs are visible and lit up, so you can easily spot them even in low-light conditions.
Additionally, venue staff are well-trained in handling emergencies and will provide assistance if needed. Do not hesitate to approach them if you need directions or support.
Here are some safety tips to keep in mind during your visit to Madison Square Garden:
Stay calm and cooperate with the staff and emergency personnel in case of an emergency.
Pay attention to any announcements made over the public address system.
If an emergency evacuation is needed, follow the directions provided by staff and make your way to the nearest exit in a calm and orderly manner.
Lastly, it's always a good idea to share your planned visit with a family member or friend, so they are aware of your whereabouts and can assist if required.
I hope this guide helps you feel prepared and secure while enjoying your event at Madison Square Garden. Remember to stay alert and be mindful of your surroundings.
Tips for a Smooth Entry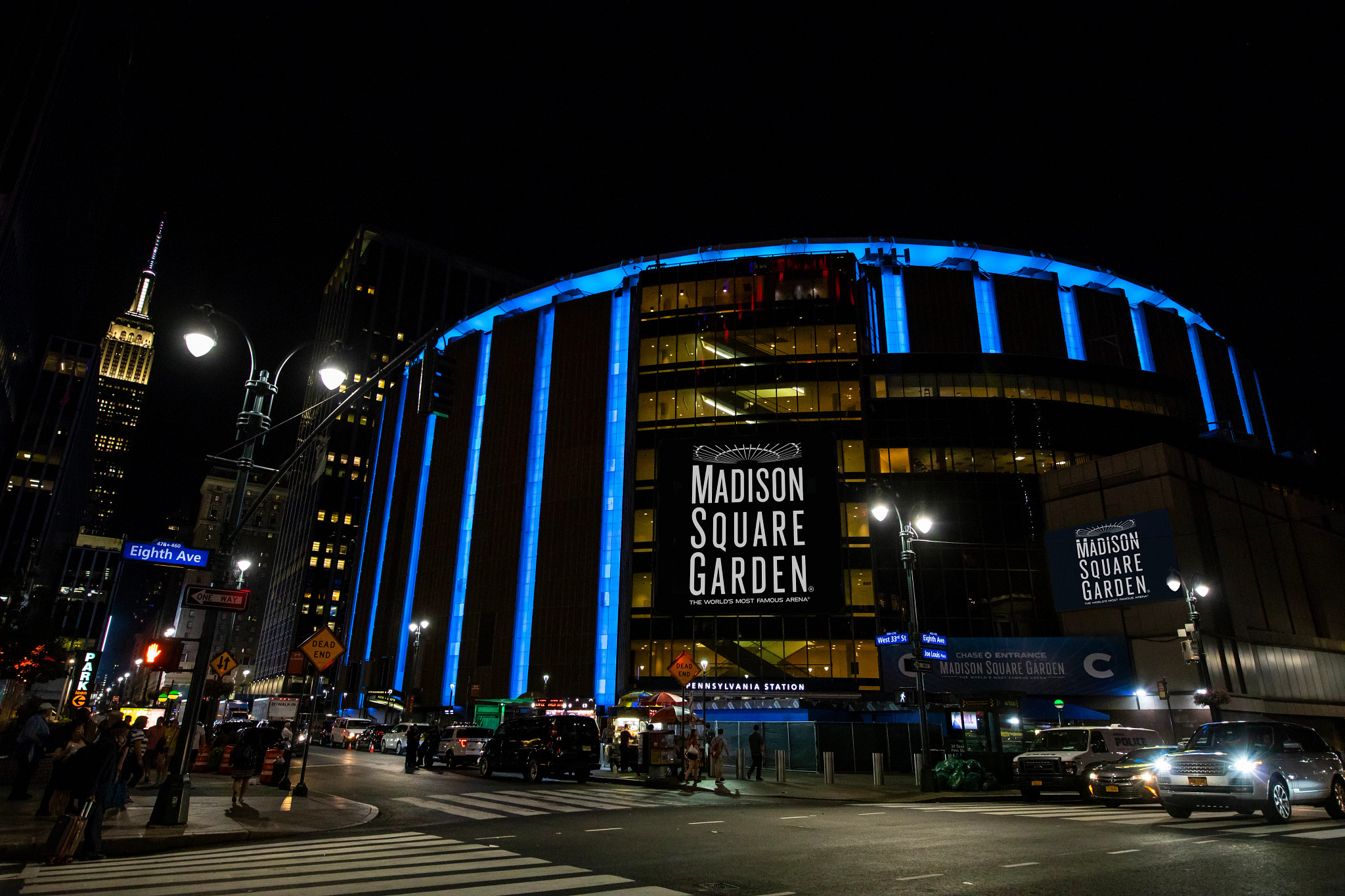 As a frequent visitor to Madison Square Garden, I've gathered some helpful tips to ensure a smooth entry when attending events there. Keep these pointers in mind to make your experience more enjoyable and hassle-free.
First and foremost, make sure to arrive early. Lines can get quite long, especially during high-profile events, so give yourself plenty of time to go through security, find your seats, and get settled. I recommend arriving at least an hour before the event starts to account for any unforeseen delays.
When it comes to bags, Madison Square Garden does allow them, but they are strongly discouraged, and there's a size restriction in place. Ensure your bag is no bigger than 22″ x 14″ x 9″ and avoid bringing backpacks, as they are not permitted. Remember that all bags will be screened before entering the venue so the fewer bags you bring, the quicker you'll get through security.
To speed up the entry process, consider using the CLEAR lane service available at Entrances B & C. This service can help you skip the line and enter the venue more quickly.
Public transportation is an excellent way to reach the venue, given that Madison Square Garden is attached to Penn Station, a major transportation hub in the New York Metropolitan Area. Utilizing the Long Island Rail Road or New Jersey Transit could save you time and money on parking or taxis.
Finally, make sure to familiarize yourself with the different entrances before arriving. Some entrances may be designated as VIP or premium entrance options, while others are more general. Knowing where you need to go can save you time and help you avoid confusion once you arrive at Madison Square Garden.
By following these friendly tips, you'll be well-prepared for a fun, stress-free experience at Madison Square Garden. Enjoy the event!
Conclusion
As someone who has explored Madison Square Garden, I can say it's an incredible venue with a lot to offer. Located at 4 Pennsylvania Plaza, New York, NY 10001, between 7th and 8th Avenue, it is not only accessible, but also iconic. Hosting a wide range of events, from sports to concerts, this place never ceases to amaze me.
Getting in: When I visit The Garden, I find that knowing the various entrance options is quite helpful. With entrances like Chase A, CLEAR lanes at Entrances B and C, and the main entrance on Pennsylvania Plaza, you're sure to find a suitable option for your event. Just remember that the CLEAR Lane at Entrance C has been moved due to construction.
In a friendly tone, I'd like to say that Madison Square Garden has something for everyone. Whether you're a sports fan, music lover, or just someone looking to experience the energy of this world-famous arena, you won't be disappointed. So next time you're in the city, why not catch an event at The Garden and be a part of its incredible history?