The excitement of being a Carolina Panthers fan is undeniable, especially when the aroma of fresh turf fills the air on game day. Whether it's a new fan's first game or a die-hard fan's 100th, the experience of cheering on the Panthers alongside thousands of others is unrivaled. However, finding the perfect place to buy tickets might seem like an overwhelming task.
In this article, we will explore some of the best options for purchasing Carolina Panthers tickets, making the search process a breeze. Several trusted sources provide easy and convenient methods to secure your seats. By comparing offers and ticket prices, fans can make an informed decision and feel confident about the purchase.
From online ticket marketplaces like SeatGeek and StubHub to more traditional routes like Ticketmaster, these platforms provide a variety of choices for fans to ensure they find the ideal tickets. Continue reading to discover the ins and outs of these options and how to make your game day experience one to remember.
Why Carolina Panthers Tickets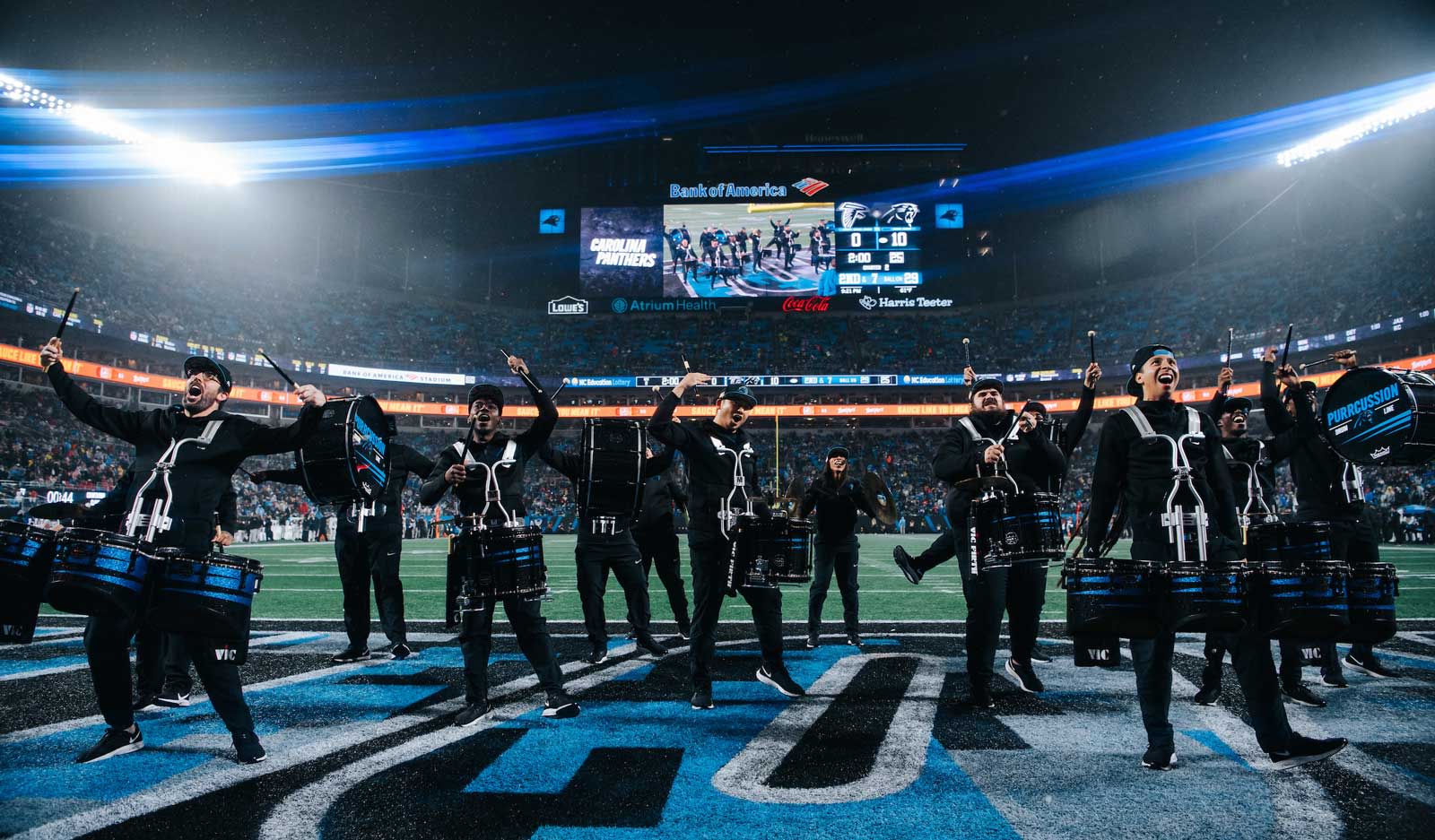 Carolina Panthers tickets offer fans an unforgettable experience attending NFL games. The team's home games are played at Bank of America Stadium in Charlotte, North Carolina, and they often play to energetic and enthusiastic crowds.
One of the reasons fans flock to see the Carolina Panthers is because of their competitive nature. They have had multiple playoff appearances and even made it to the Super Bowl in the past. Fans love attending games in person, as they can witness the exciting atmosphere, passionate players, and the spirit of camaraderie among fellow supporters.
When it comes to buying Carolina Panthers tickets, there are a variety of options to suit different budgets and preferences. For example, ticket prices at Bank of America Stadium may start as low as $8, while road game tickets may begin at $24. Keep in mind that various factors can cause ticket prices to fluctuate, such as the team's performance, weather, and time of year.
Some popular ticket platforms where you can find Carolina Panthers tickets include SeatGeek, Gametime, RateYourSeats.com, and Ticketmaster. These platforms offer a range of seating options, from budget-friendly to premium seats, so fans can choose based on their specific needs.
In conclusion, attending a Carolina Panthers game is a fantastic opportunity to enjoy an engaging NFL experience with friends and family, while cheering on a competitive and promising team.
Online Marketplaces
There are several online marketplaces where you can find Carolina Panthers tickets. It's important to choose a reputable website to ensure a smooth buying experience, and know that you're getting genuine tickets. In this section, we will discuss three popular online ticket resellers: TicketMaster, StubHub, and Vivid Seats.
TicketMaster
TicketMaster is a well-known and reliable online marketplace for event tickets, including Carolina Panthers games. They often offer tickets directly from the event organizer, so you can feel confident in the authenticity of your purchase. Prices may vary depending on seat location, but you can typically find tickets starting as low as $64, according to a Gametime search result.
StubHub
StubHub is another popular platform for buying and selling event tickets. With a user-friendly interface, buyers can easily search for and filter through available listings for Carolina Panthers tickets. Prices on StubHub can be competitive, and they also offer a guarantee in case there are any issues with the tickets. On occasion, you can find tickets for as low as $97, as stated on ProFootballTickets.com.
Vivid Seats
Vivid Seats is an online marketplace that specializes in providing tickets for sports events, including Carolina Panthers games. They offer a 100% Buyer Guarantee, which assures the validity of tickets and timely delivery. Prices on Vivid Seats can range between $91 and $1,439, as found on ProFootballTickets.com. Although prices can vary depending on the game and seating location, Vivid Seats is another viable option for purchasing Carolina Panthers tickets.
When searching for Carolina Panthers tickets online, remember to compare prices across these three marketplaces to find the best deal. Regardless of the platform you choose, it's essential to be mindful of their guarantees and ensure you are purchasing from a trusted source to avoid any issues.
Official NFL Ticket Exchange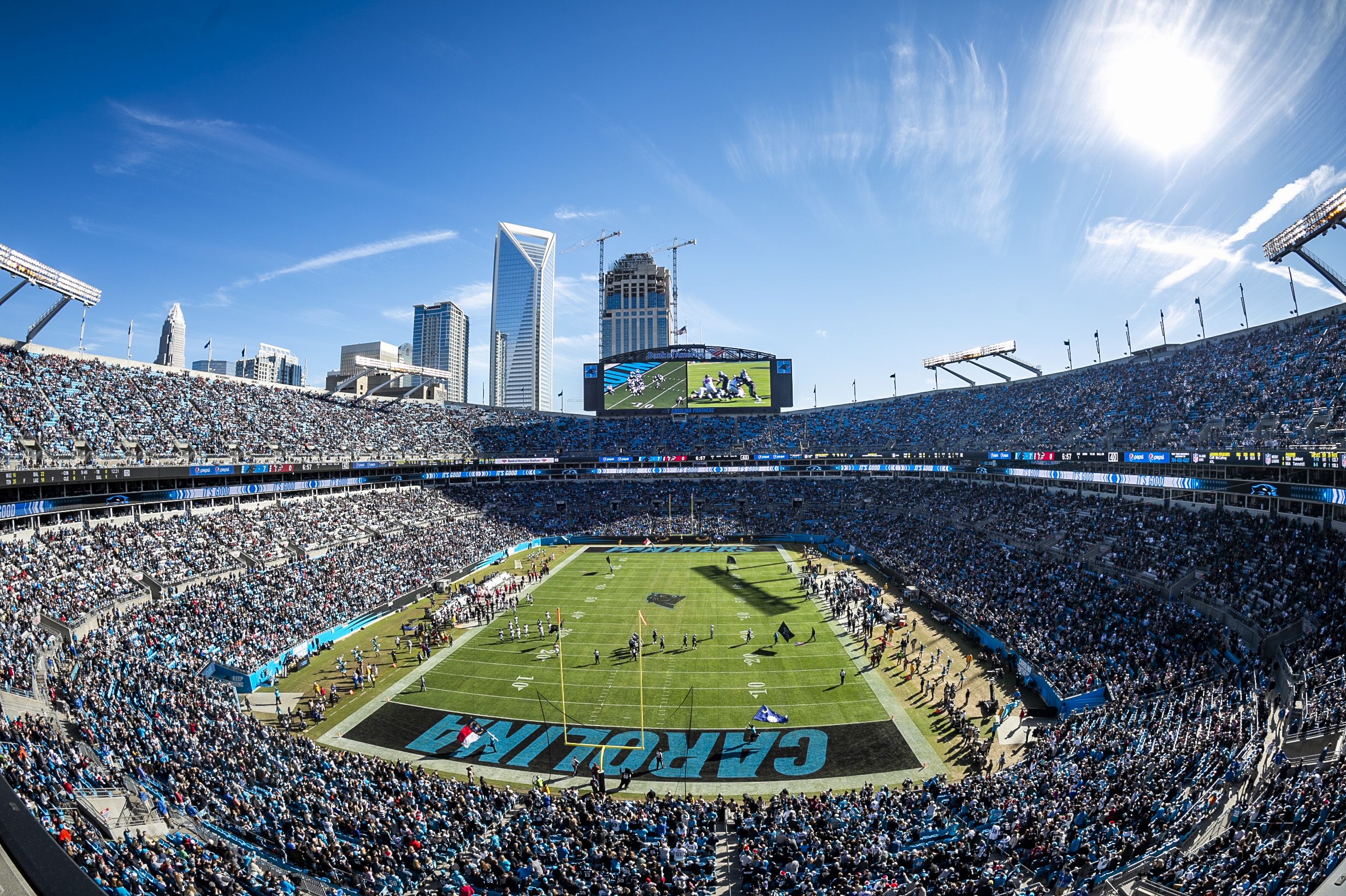 One of the best places to buy Carolina Panthers tickets is through the Official NFL Ticket Exchange by Ticketmaster. This platform guarantees authentic tickets and offers a safe and secure environment for fans to purchase and sell tickets to their favorite NFL games, including the Carolina Panthers.
Ticketmaster, as the official ticketing partner of the NFL, ensures that all transactions are protected, providing peace of mind for both buyers and sellers. When using the NFL Ticket Exchange, you can be confident that the tickets you purchase are valid, as they come directly from other verified fans or the team itself.
The NFL Ticket Exchange offers various options for finding the perfect seats, such as interactive seating charts and filtering features. This allows fans to find the best fit for their preferences, budget, and group size. In addition, the user-friendly interface makes it easy to compare prices and seat locations.
Moreover, the platform offers options such as mobile tickets, making the whole ticket-buying process even more convenient. With mobile tickets, fans can simply use their smartphones to complete a purchase and gain entry to the stadium.
In summary, for a safe, secure, and user-friendly experience when purchasing Carolina Panthers tickets, the Official NFL Ticket Exchange by Ticketmaster is a great choice. This platform provides a reliable way to buy and sell tickets, ensuring that fans can focus on enjoying the game and supporting their favorite team.
Physical Locations
When looking to purchase Carolina Panthers tickets, there are a few physical locations to consider.
Bank of America Stadium
The primary location to buy Carolina Panthers tickets is at the Bank of America Stadium itself. The Panthers Ticket Office is located between the South Gate and the East Gate of the stadium. However, it's essential to know that Bank of America Stadium and the Carolina Panthers now offer mobile tickets. As a result, you'll need a phone to purchase tickets and enter the stadium. It's still possible to visit the physical location, especially if you need assistance or have questions about the purchasing process.
Local Ticket Outlets
In addition to the stadium's ticket office, there are local ticket outlets that may also sell Carolina Panthers tickets. These outlets can be a convenient option for those who prefer a more traditional purchasing experience or do not have access to a smartphone for mobile tickets. Be sure to call ahead or check online listings for these outlets to confirm their ticket availability for Panthers games.
When purchasing tickets from a physical location, it's always a good idea to verify the ticket's authenticity and ensure you're buying from a reputable source. This way, you can enjoy the game without any concerns and cheer on the Carolina Panthers!
Season Tickets and Packages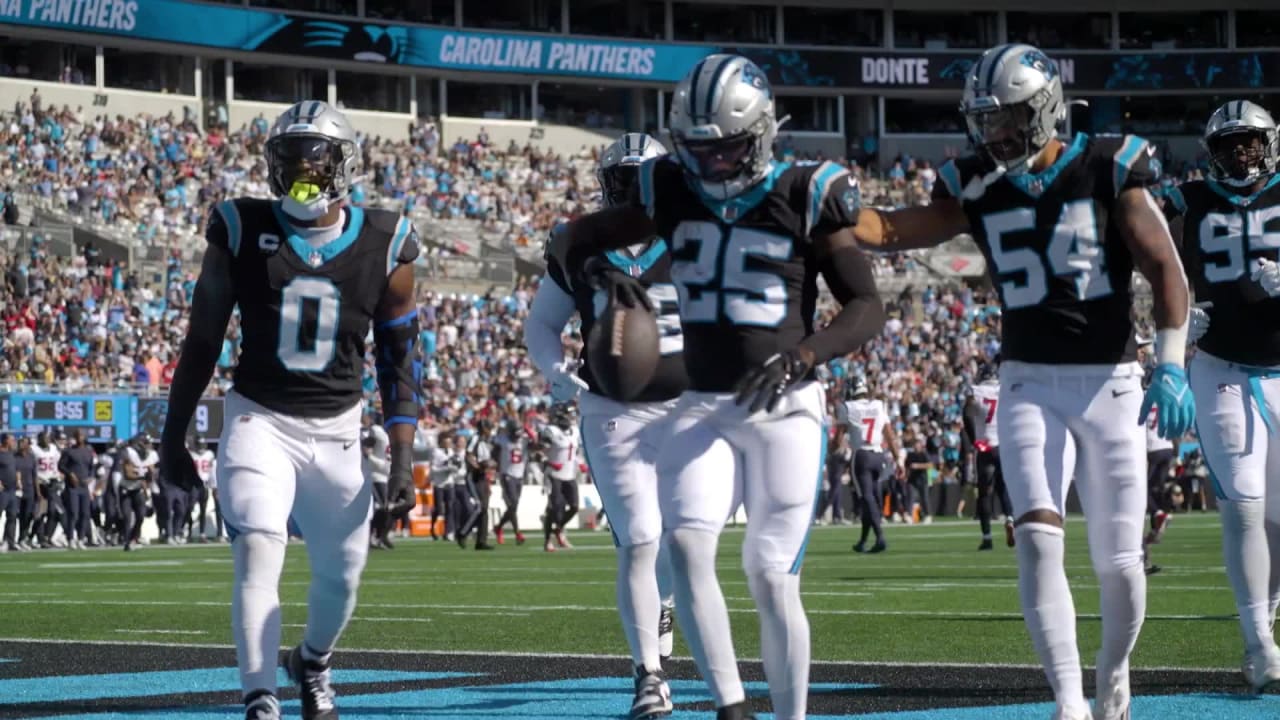 The Carolina Panthers offer season tickets and packages to make attending games more accessible and enjoyable for fans. PSLs (Permanent Seat Licenses) and season tickets can be found on the Carolina Panthers Tickets Home Page. Prices for PSLs and season tickets start at just $21 per month, making it an affordable option for dedicated fans who want to secure their seats.
For those who are not ready to commit to PSLs, there are alternative options to secure Carolina Panthers season tickets. One option is visiting PanthersPSLs.com, where fans can find a variety of season tickets for sale in all areas of the upper level, lower level, and club level of Bank of America Stadium.
In addition to season tickets, fans can also explore official Carolina Panthers fan packages. These packages often include exclusive events, access to pregame activities, and more. For instance, the Pro Football Hall of Fame Official Enshrinement Weekend Packages offer official tickets, exclusive hospitality, and travel options for a memorable experience.
As an added benefit for season ticket holders, the NFL provides a few perks, such as:
Free access to NFL RedZone
Discounts at the NFL's online shop
Ability to sell or transfer tickets at any time
Overall, there are various options and benefits for fans who want to purchase Carolina Panthers tickets. Whether you prefer single game tickets, season tickets, or exclusive packages, there's something available to suit the preferences and budget of every fan.
Discount and Deals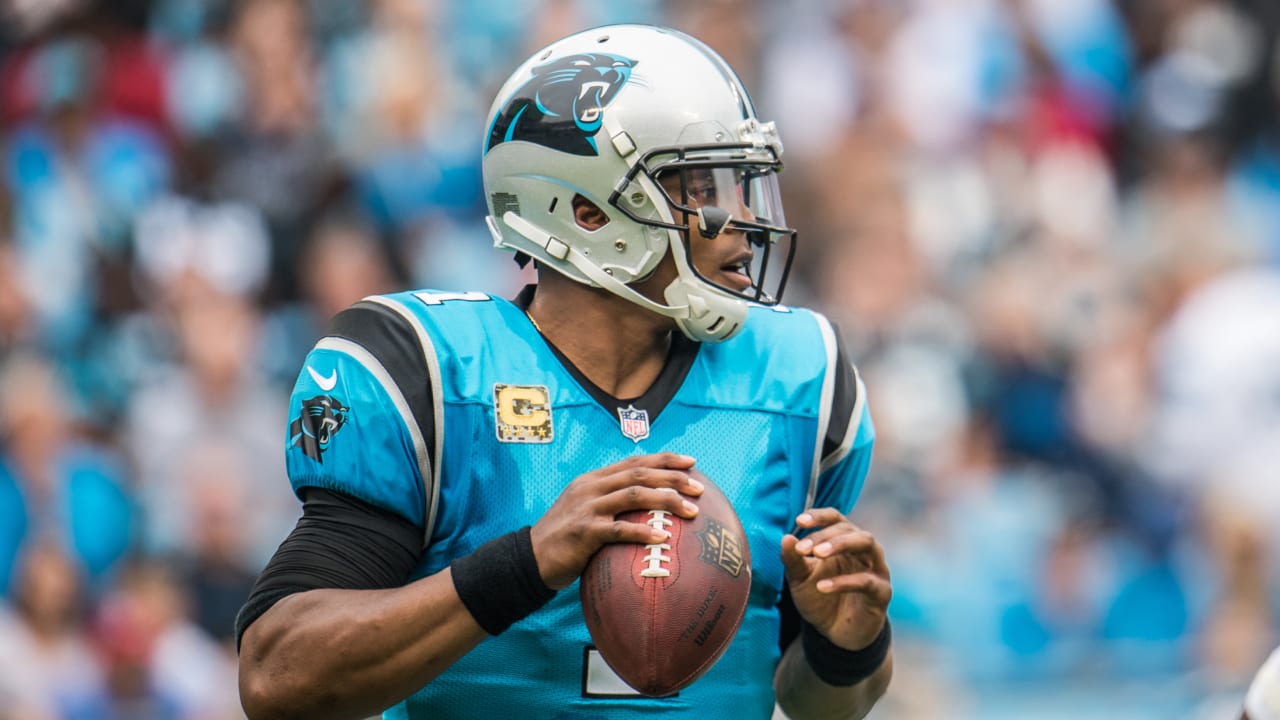 When looking for the best deals on Carolina Panthers tickets, there are several options worth considering. The prices can vary depending on the demand, the time of purchase, and the website or platform used.
SeatGeek is a popular choice among fans as they offer a user-friendly interface and plenty of ticket options. You can find tickets for Carolina Panthers games starting from $102, and you can expect excellent features like seat views and price alerts. Keep an eye out for SeatGeek's special promotions and deals to save more on your purchase.
CheapTickets is another reliable platform where you can find Carolina Panthers tickets at affordable prices. As the name suggests, CheapTickets focuses on providing budget-friendly ticket options. You can always visit this platform and explore their current offers on Carolina Panthers tickets.
StubHub is yet another platform offering Carolina Panthers tickets for sale. StubHub aims for convenience with features like seat views, interactive maps, and price alerts. You can easily find, compare, and buy tickets within your budget on StubHub.
In addition to these online platforms, consider checking out Gametime for Carolina Panthers tickets. Gametime has options with tickets starting as low as $32, which could help you save some money on your next game.
Finally, don't forget to regularly visit the official Carolina Panthers website for exclusive deals, promotions, and ticket packages. Official platforms often have the most accurate and up-to-date information on availability and pricing.
Remember that planning ahead and keeping an eye out for special deals and discounts is the key to securing the best prices on Carolina Panthers tickets. Good luck with your search and enjoy the game!
Safety Tips When Buying Tickets
When looking for a safe and secure way to purchase Carolina Panthers tickets, it's important to follow some key guidelines. These safety tips will ensure your ticket buying experience is pleasant and worry-free.
First, it's crucial to only buy tickets from reputable sources. This can include the team's official website, TicketMaster, Vivid Seats, or Stubhub. These platforms have verified tickets and offer buyer protection policies to safeguard your purchase. Avoid buying tickets from strangers online or through social media, as you may fall victim to scams or counterfeit tickets.
Do some research before making a purchase to ensure the seller is authentic and reliable. Look for customer reviews and ratings to learn from other buyers' experiences. Trusted sellers will generally have positive feedback and a consistent history of successful transactions.
Next, be cautious when sharing personal information such as your credit card or banking details. Ensure the website you are using is secure by looking for the padlock icon in the browser's address bar and 'https' at the beginning of the URL. A secure connection encrypts your data, protecting your sensitive information from being intercepted by malicious third parties.
When purchasing tickets, avoid public Wi-Fi networks, as they may not be secure and can be easily accessed by hackers. Instead, use a private and protected internet connection, like your home network or mobile data.
Additionally, use a credit card rather than a debit card whenever possible, as credit cards generally offer more protection against fraud. Most credit card companies have a zero-liability policy, meaning that you won't be held accountable for any unauthorized charges on your account.
In conclusion, by following these safety tips and purchasing tickets from reputable platforms, you can confidently enjoy the excitement of a Carolina Panthers game without worrying about the legitimacy of your tickets.
Conclusion
In order to find the best place to buy Carolina Panthers tickets, it's important to consider a few different options. Tickets can be purchased directly from the team's home page, where fans may find PSLs and season tickets starting at $21 per month. This is a great option, especially when games are not yet sold out.
Another popular choice is to use secondary ticket marketplaces like StubHub and SeatGeek, which can offer a larger selection of tickets, especially when games are sold out. These websites provide a platform for people to re-sell tickets they have already purchased for various reasons. Prices can vary, but fans can expect to find tickets ranging from $45 for New Orleans Saints games and other popular matchups.
When considering PSLs and season tickets, keep in mind that the team offers flexible payment options, allowing fans to pay over 18 or 48 months with no interest. PSL fees range from $1,000-$10,000 depending on seat location, and season ticket prices start at $560 in some end zone reserved sections and go up to $4,500 for premium Club 1 seating at the 50-yard line.
In conclusion, there are several excellent options for purchasing Carolina Panthers tickets, depending on your preferences and budget. Fans have the choice to buy directly from the team or opt for secondary marketplaces like StubHub and SeatGeek. Using these resources and exploring different options will help ensure that you find the best tickets for your desired Panthers experience.