What's new in the Spectrum Center for the upcoming Charlotte Hornets season? Mark Kocovic, the newly recruited executive chef, has created a whole new food menu for guests to enjoy within the venue.
Following the pandemic, fans were anxious about having food at the stadium for safety concerns. As a result, the authority and the chef have decided to create a menu that incorporates prepackaged items. As a result, fans will be able to enjoy the food at the Spectrum Center without worrying about hygiene issues.
This article contains a list of food stations, bars, and restaurants within walking distance of the Spectrum Center and inside it.
Restaurants Inside Spectrum Center
After you have secured the best seating position at the Spectrum Center stadium, all you need to do is look for the food stores mentioned below whenever you feel like you need to refuel your body with food.
The restaurant inside the Charlotte Hornet is known as the Flight Deck. Here is what to expect in the menu:
Carolina BBQ
Craving for juicy and smoky BBQ chicken or sandwiches? Find your grab in the Carolina BBQ.
Items:
Pulled Chicken Sandwich
This sandwich is made with pulled chicken, fresh veggies, delicious mayonnaise, and BBQ sauce with slaw. You can also order the sandwich with pork.
Mac Daddy Mac & Cheese
Their mac and cheese are loaded with smoked pulled pork or BBQ chicken.
Location:
Section 102
Club Marketplace
The club marketplace is where you will find the new recipe of flatbread by Chef Mark that we mentioned in the beginning.
Items:
Flatbread with Four Cheeses
This flatbread is made with four flavors of cheese that will melt in your mouth from the very first bite. And the crust of the bread will add more excitement, just like the ball game is doing to your mind.
Beef Meatballs with Marinara Sauce
The meatball bowl is filled with rich ricotta cheese, marinara sauce, and focaccia bread sticks that are crunchy outside and soft inside.
Flatbread Margherita
Chopped tomatoes, melted mozzarella, and basil has made this flatbread the best food in the whole Club Marketplace.
Location:
Sections 105 and 115
Mexican Grill & Churros
If you are tired of the same old pizzas, sandwiches, and burgers and want to try some tasty street foods for a change, try out the El Nido Mexican Grill. You may find:
Items:
Choc-churros
You might find the best combination of chocolate dipping sauce and cinnamon churros here.
Chicken Street Tacos
This could be the best taco you've ever had. Juicy chicken, spicy onions, fresh cilantro, and the punch of lime will create the most amazing fusion inside your mouth.
Location:
Section 203
Burger Co.
Burge Co. will bring the best burgers and subs to your table.
Items:
Pavilion Burger
Waffle fries, B&B pickles, cheddar cheese, tomato, and lettuce are included in the Pavilion Burger.
Sub Sandwich
Sautéed peppers and sausages sandwiched with fresh bread make up this heavenly meal!
Location:
Section 216.
4th Quarter Food
Here you will find the following:
Items:
Tater tots loaded with cheddar and bacon   
Stuffed tater tots are available with either pulled pork or pulled chicken.
Location:  
Section 218
Restaurants Near Spectrum Center
There is a restaurant only about 0.3 miles from the venue that serves American and Italian dishes and drinks. Here are some of the best places to eat in Charlotte surrounding Spectrum Center (Hornets).
Mert's Heart & Soul
Meals à la carte include garden salad, mashed potatoes, red beans, black-eyed peas, coleslaw, collard greens, and potato salad, along with other dishes.
Location:
Charlotte, NC 214 N College St
Nuvole Rooftop Twenty-two
Here you may find seafood, pastries, and a lot more on rooftop Twenty-two, along with the amazing combination of the tremendous view of the neighborhood. Furthermore, you can get American dishes such as sautéed garlic saffron, pickled vegetables, Spanish olives, and sweet, spicy fire sauce.
Location:
Charlotte, NC 220 E Trade St Suite 2200
Sea Level NC
This restaurant offers a few of the area's finest craft cocktails. And the menu includes oysters, as well as American staples such as lobster roll, NC shrimp grits, catfish reuben, and happy Afternoon.
Location:
Truist Tower, 129 E 5th St., Charlotte, NC
BLT Steak Charlotte
Their famed popovers are available with a range of sides, meats, and seafood. The weekly specials include chicken, freshly spiced tuna, USDA prime steak, and Dover sole.
Location:
The Ritz-Carlton, 110 North College Street, Charlotte, NC
Bojangles'
This restaurant, only 0.1 miles away from the Spectrum Center, is one of the closest you will find with the best chicken meals and takeout.
Location:
310 East Trade St.
Burger King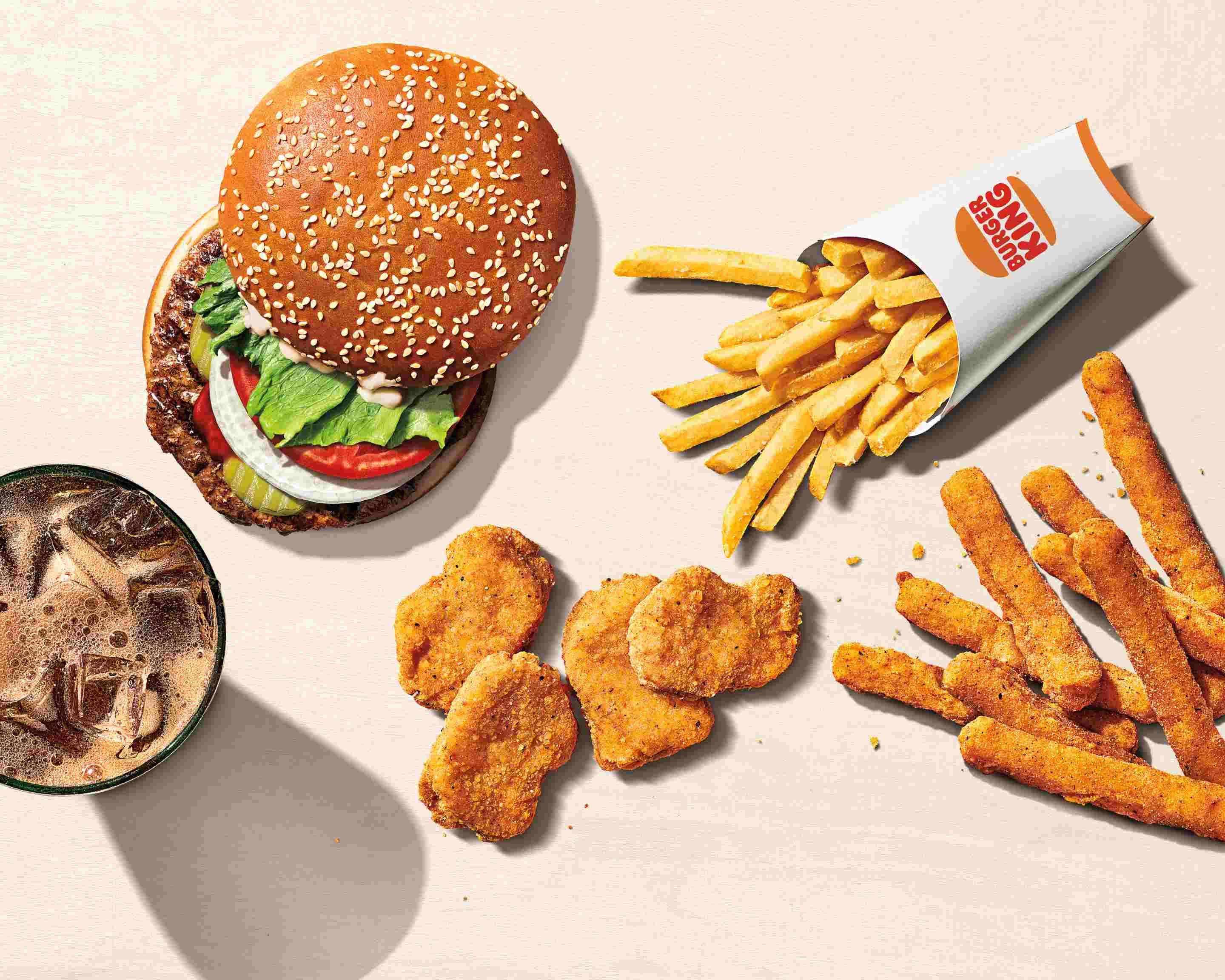 Check them out for the tastiest burgers in Charlotte.
Location:
310 East Trade Street, Suite A100.
Aria Tuscan Grille
Fritto misto, caramelized gnocchi, cheese and meat board, burrata, lamb arrosticini, fall squash bisque, and a variety of other dishes are available in-house.
Location:
Charlotte, NC 100 N Tryon St.
Fleming's Prime Steakhouse & Wine
To get a bite of the prime steak before or after the game with handcrafted wine, this is the place you should go. Lamb and chicken are also available.
Location
Charlotte, NC, 210 E Trade St, Suite C-110
FAQs:
Where should I eat before a Hornets game?
Answer: You can eat inside the Spectrum Center or in any restaurant outside the arena. For example, Mert's Wood & Soul, Blackfinn Ameripub, Sea Level NC., and many more.
How early can you get into a Hornets game?
Answer: At the Charlotte Hornets game, you can come an hour early. However, for Dallas Mavericks, Chicago Bulls, and Cleveland Cavaliers games, you can enter the venue 90 minutes before the game starts.
What is the Royal Box at the Spectrum Center?
Answer: The Royal Box is located on the south and north side of the lower side of the stadium. It provides special food and comfortable seating.