FirstEnergy Stadium opened its gates to visitors in 1999. It is a multifunctional stadium located in Cleveland, Ohio. It is also the home of the Cleveland Browns NFL team but it has hosted other soccer games, basketball tournaments, concerts, etc.
Aside from its outstanding multi-purpose facilities, it is also known for its concession stands for visitors and fans. The stadium offers a wide variety of food options on its menu, which appeal to most taste buds.
So, we would like to walk you through some of the stadium's classic savory and dessert items, along with its new additions to the menu. The list of mentionable food at FirstEnergy Stadium will help you save time during the next game.
The Classic Foods of FirstEnergy Stadium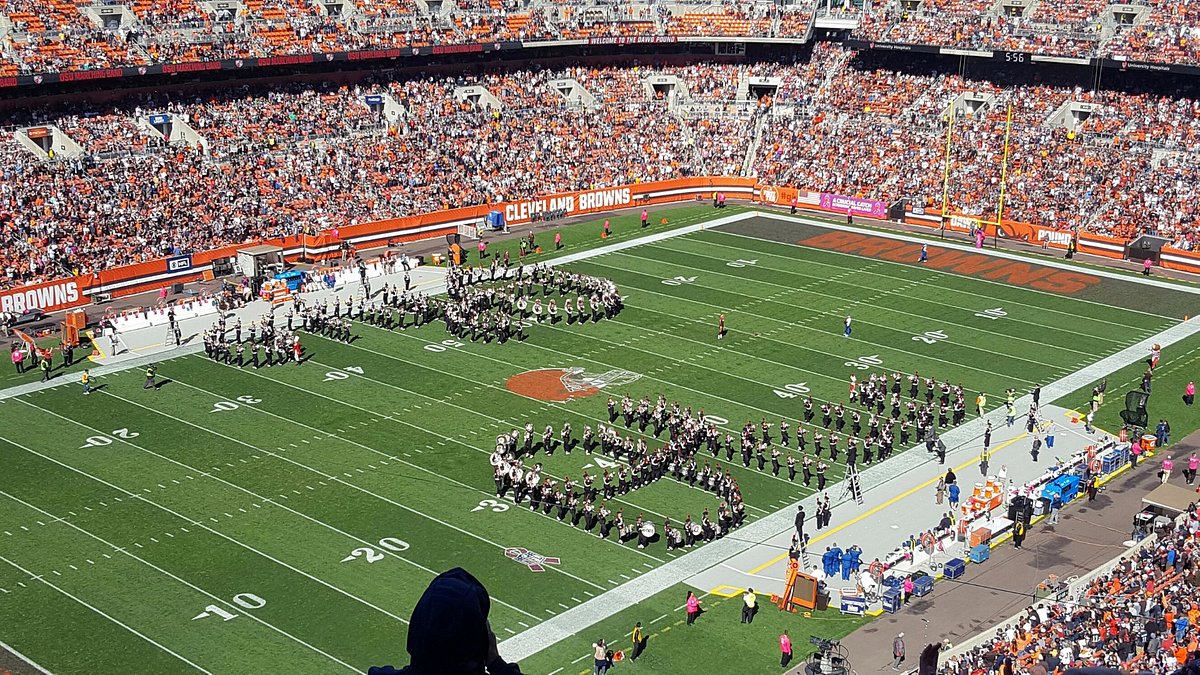 Every stadium has its own classic food items that the fans love to eat. Just like that, FirstEnergy Stadium has classics that are delicious and do not get old.
Savory Items
Savory items are always the first on anyone's list. So, let's start with them!
The Kernel
Popcorn is enjoyable at movies and even on game days. The Kernel offers reasonably sized bags of freshly popped popcorn that is not too salty and has a nice buttery flavor to it. You can get it in Section 146.
C-Town Eats
If you are looking for some jumbo-sized stadium food, you should definitely look for C-Town Eats at the stadium's concession stands. They offer hot dogs, pretzels, nachos, water, beer, and soda. You can find them in sections 104, 110, 113, 121, 129, 134, 138, 146, 319, 342, 348, 504, 513, 528, and 540.
DiGiorno Pizza
DiGiorno Pizza gives you the option to get personal pizzas. They offer cheese, sausage, pepperoni, and more flavors of pizzas that come in a convenient box to carry to your seats easily. They are located in Sections 107, 133, 321, 510, and 535.
Sausage & Pepper's Stand
If you are looking for something simple yet delicious, you should visit the Sausage & Pepper's Stand. Their classic Italian sausage sandwich is made with Italian sausage, pickled onions, peppers, and red marinara.
You can also try their Nashville hot chicken sandwich, which has a juicy Nashville-style hot chicken with pimento cheese and pickles assembled on a brioche bun. Their locations in the stadium are sections 129, 1445, and 528.
Nachos Grande
You can get classic, deconstructed nachos from Nachos Grande. These nachos come in a box with crispy round chips, salsa, cheese sauce, and jalapenos. You can make your own nachos using these ingredients, and it is convenient to eat them at a stadium.
Dessert Items
After savory food, dessert becomes mandatory at the stadium. If you are out with your family, the dessert items could be a good way to enjoy the rest of the Cleveland Browns game.
The Loop & Kernel
The Loop and Kernel serve giant soft pretzels covered in sugar. It is enough for your whole family to enjoy at the FirstEnergy stadium. You can find them in section 146.
B Spot
If you want a heavy dessert item that will feel refreshing but delicious, B Spot is your must-visit place. It offers decadent milkshakes of different flavors, and you can also choose to get cookies, whipped cream, and ice cream. You can locate them in sections 115 and 546.
New Food to Enjoy at FirstEnergy Stadium
FirstEnergy Stadium always tries to introduce new foods to its menu for Cleveland Browns fans. It also attracts more visitors to watch the game.
New Items
We have mentioned some of the most popular new food additions to the stadium menu in this section.
Brewski's
Brewski's only offers beer on tap and cocktails. The place is nicely decorated with vintage Cleveland Browns posters and photos. Moreover, their interior is made of reclaimed wood, giving it an old, rustic feel. You can relax here (sections 511 and 537) after the game.
Bud Light Grill and Meat and Cleaver
Bud Light Grill and Meat and Cleaver offer delicious bratwurst sandwiches along with chilled Bud Light. The brat sandwich is made with a moderately sized bratwurst and topped with lots of onion or Kraut. You can get it in sections 119, 122, 127, 148, 319, 346, 524, and 533.
Feeling Dangerous Burger
Feeling Dangerous Burger offers delicious-tasting burgers and sandwiches, with a twist. Their fan favorite is their BBQ sandwich which is nicely seasoned and has a ton of flavors.
Great Lakes Cheesesteak and Rocco Whalen's Tremonster Potato Skin
We believe the Great Lakes Cheesesteak is the best stand you can have food from. All of their food items are delicious and worth the price. Their Cleveland Nachos are made with spiraled chips, green onions, parmesan fondue, and crumbled bacon and topped with some fresh thyme.
Moreover, their tremonster cheesesteaks are on another level. It is made with perfectly cooked sliced sirloin, whizzy bechamel, fancy mushrooms, and green onions.
We saved their best item for the last, which is the tremonster potato skins. These potato skins are perfectly crisped and consist of sliced sirloin, whizzy bechamel, fancy mushrooms, onions, and green onions. If you are already craving them, find them in sections 121, 139, and 509.
North Coast Nachos
North Coast Nachos offers a generous amount of nachos topped with melted cheese. They come in big boxes and are easy to carry into the stadium. You can get them in sections 119, 141, 246, 321, 506, 544, and 529.
Quaker's Steak and Lube
Quaker's Steak and Lube serves one of the most delicious spicy and hot boneless wings in the FirstEnergy Stadium. They even have gluten-free options to choose from. Their most popular items are hot Cajun BBQ garlic mix wings and ranch-seasoned hot & spicy wings. You can get them in section 103.
Impossible Thin Lizzy
Thin Lizzy serves delicious plant-based burgers that are worth a try. They even have classic plant-based cheeseburgers, and the fan-favorite item is their plant-based Impossible Thin Lizzy. It is made with grilled onions, mayo, cheddar cheese, and pickles. You won't believe it's not meat because it tastes exactly like meat. So, find them in sections 115 and 546 on your next visit.
Conclusion
FirstEnergy Stadium has a barn house vibe and shows Cleveland's true beauty in its structure and food options. Cleveland Browns fans have options for both meat and plant-based items, which are mouth-watering. We believe our suggested food items will help you venture into stadium food easily and give you some incredible food to choose from.