I'm thrilled to share my insights on navigating Paycor Stadium, formerly known as Paul Brown Stadium, and its gates and entrances. This iconic sports venue has been a prominent fixture in Cincinnati for decades and is home to many Cincinnati Bengals games and other exciting events.
In this guide, I'll let you in on everything you need to know about the various entrance gates, making your visit to Paycor Stadium an enjoyable and smooth experience. From locating the different gates and understanding ticketing procedures, I will provide useful information that will enhance your overall event day.
As a sports enthusiast who enjoys attending games at Paycor Stadium, I have personally found this knowledge to be quite valuable. So, let's dive in and ensure that you are well-prepared for your next unforgettable visit to this fantastic venue.
Navigating the Stadium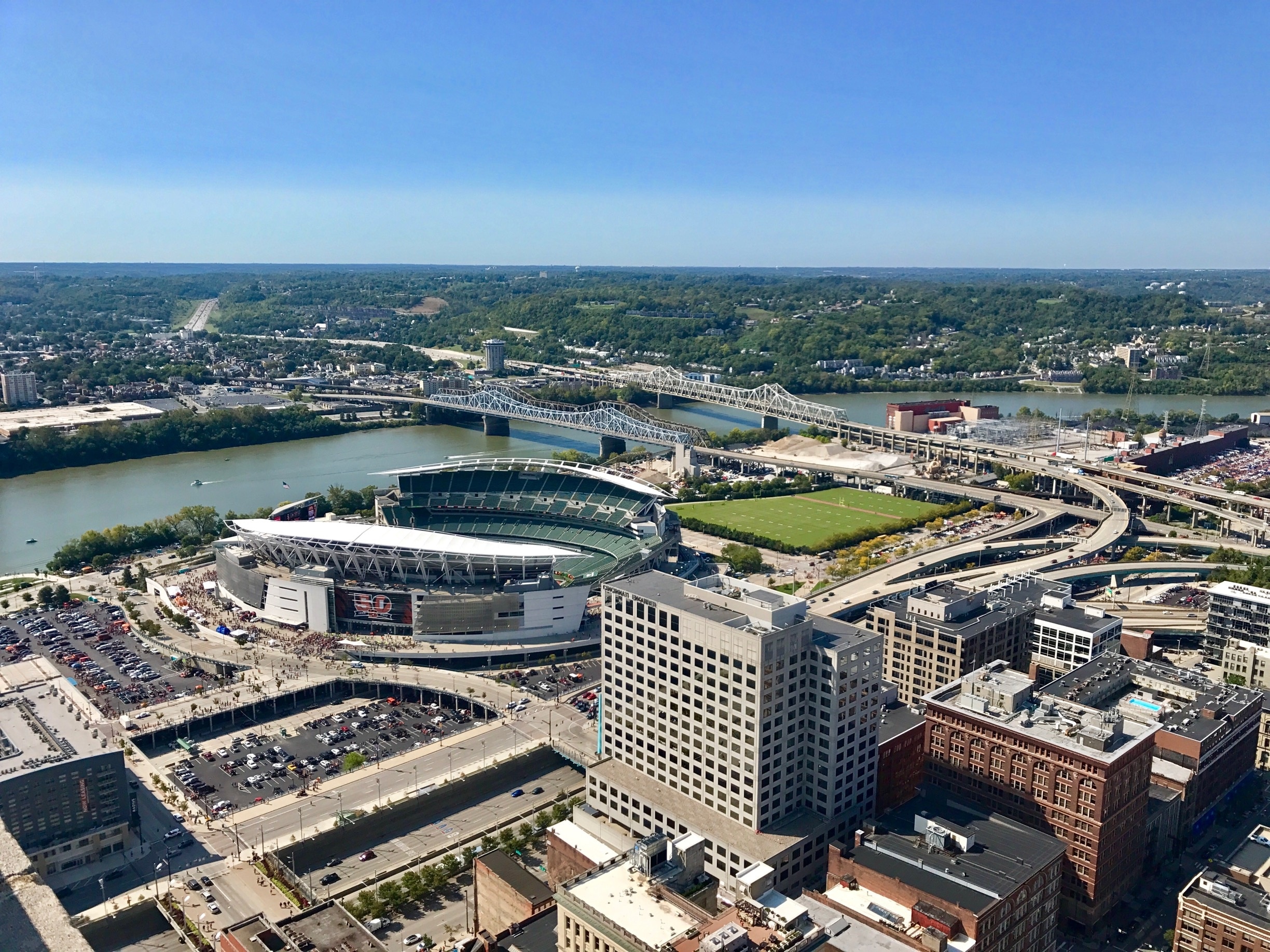 Stadium Map
Before visiting Paycor Stadium, it's always a good idea for me to familiarize myself with the stadium map. Having a clear understanding of the stadium layout, entrances, exits, restrooms, concessions, and seating sections helps make my visit much smoother. I can find the stadium map on the Cincinnati Bengals' official website or by searching online for "Paycor Stadium map."
Key Landmarks
Some key landmarks in Paycor Stadium that I keep in mind while navigating are the various gates and entrances. These include:
Gate A: Located on the west side of the stadium, near Elm Street
Gate B: Situated on the northwest corner, close to Central Avenue
Gate C: Found on the northeast corner, along Pete Rose Way
Gate D: Positioned on the east side of the stadium, near Paul Brown Stadium Drive
Gate E: Located on the southwest corner, close to Mehring Way
VIP Entrances: For those with VIP access, these entrances can be found near Gates A and C
Club West Entrance: This special entrance is on the west side of the stadium, for club seat holders
Club East Entrance: Similarly, club seat holders on the east side would use this entrance near Gate D
By keeping these landmarks in mind, I can easily navigate my way through Paycor Stadium and focus on enjoying the game or event.
Main Entrance Guide
Gate Location
At Paycor Stadium, home of the Cincinnati Bengals, there are five main gates that fans can use for entrance. These gates are located throughout the stadium's perimeter, ensuring a convenient entry point no matter where you're coming from. Additionally, there are multiple VIP entrances for fans with the necessary access.
Timing
When visiting Paycor Stadium, it's essential to know when the gates open so you can plan your arrival accordingly. Typically, gates open 90 minutes before kickoff, allowing fans plenty of time to find their seats, grab some food and drinks, and soak in the fantastic atmosphere. Enjoy the game!
Other Entrance Guides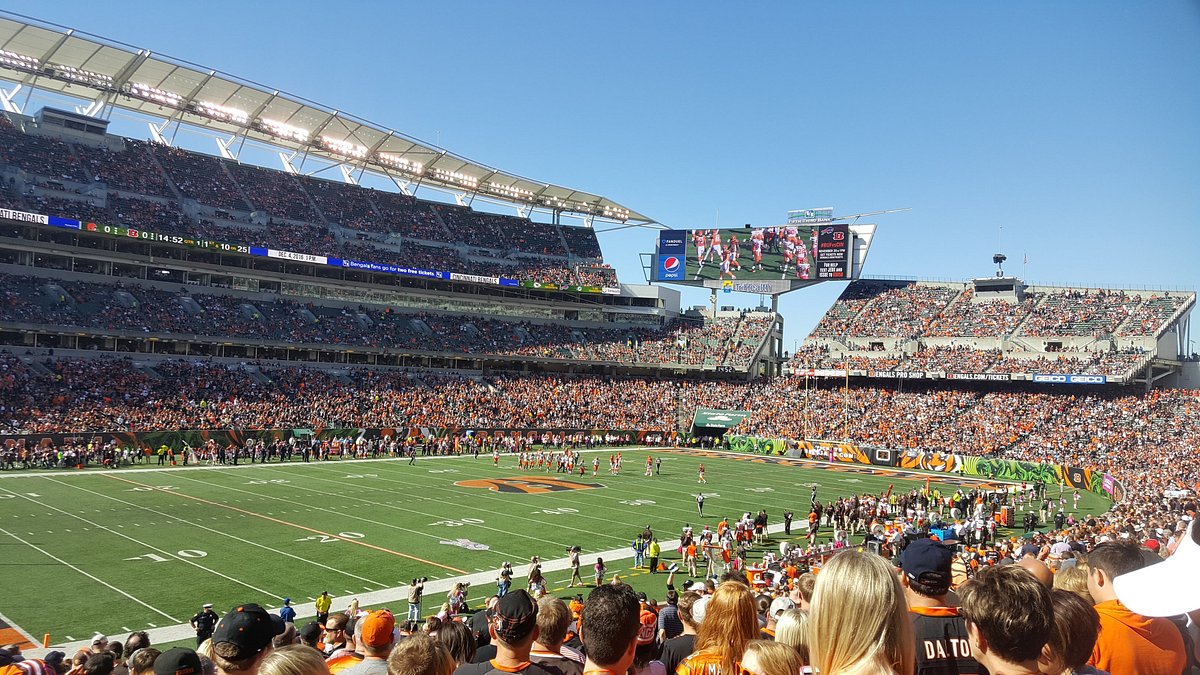 I recently explored the various entrance gates at Paycor Stadium, and I'd like to share some useful information with you. This should help you easily navigate the stadium during your next visit.
First, I want to mention that Paycor Stadium has five main gates for the fans to use. In addition to these gates, there are multiple VIP entrances for those with special access. It's important to know that all the gates at the stadium have their unique pros and cons depending on where your seat is located.
While visiting, I discovered that each gate has its particular opening time. Generally speaking, the gates open approximately 90 minutes before kickoff. This gives fans plenty of time to find their seats, grab some food and drinks, and enjoy the atmosphere before the game begins.
While walking around, I noticed that there are numerous directions and signs provided to guide you to your respective gate. The staff members are also accommodating and friendly in providing assistance in case you need any help. Remember to check your ticket for gate information and seat location, making your entrance experience smooth and hassle-free.
Overall, my experience at Paycor Stadium was fantastic, and I hope this mini entrance guide helps you in your next visit to the stadium. Just make sure to arrive early, follow the signs, and enjoy the game!
Security Check and Procedures
Bag Checks
As a friendly reminder, the NFL has a strict bag policy in place for Paycor Stadium to ensure the safety of all fans. It is advised that you don't bring bags, but if you must, only one bag per person is allowed, which must meet the NFL guidelines. Bags should be clear plastic, vinyl, or PVC, and not exceed 12″ x 6″ x 12″. Small clutch bags, the size of a hand, are also acceptable, with or without a handle or strap. Don't forget to check for prohibited items before heading to the stadium!
Metal Detection
At the entrance gates, you'll need to pass through metal detectors to enter Paycor Stadium. To make this process as smooth and quick as possible, follow these tips:
Empty your pockets of keys, cell phones, and other metal objects before walking through the metal detector.
If you have any medical devices or implants that may set off the detectors, inform security personnel before entering.
Be ready to go through the detector when it's your turn to keep the line moving efficiently.
Prohibited Items
To ensure a safe and enjoyable experience for everyone, there are some items that are not allowed inside Paycor Stadium. Here's a brief list of prohibited items:
Alcohol, drugs, and related paraphernalia.
Weapons, such as guns, knives, or any object that could be used as a weapon.
Fireworks, smoke bombs, or any other kind of pyrotechnic device.
Noisemakers, musical instruments, or air horns.
Large or offensive banners or signs.
Drones or other remote-controlled aircraft.
Remember, the security staff at Paycor Stadium are here to help ensure everyone has a great time while staying safe. So, friendly cooperation with their procedures will benefit us all. Enjoy the game!
In-Stadium Services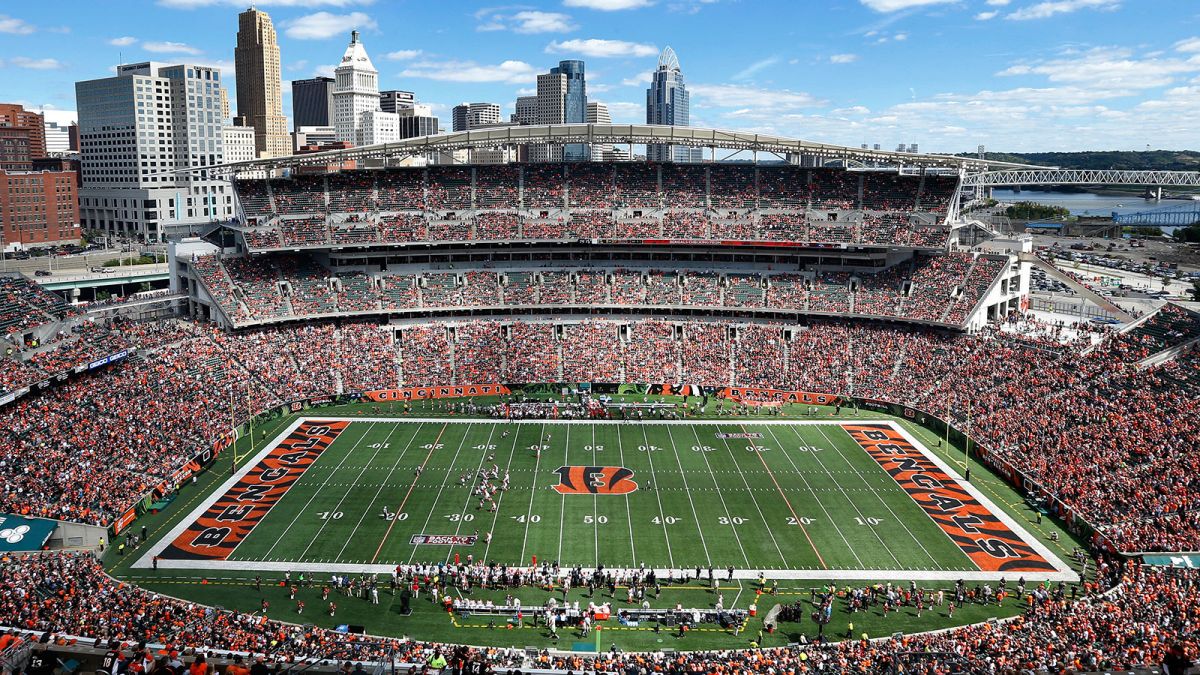 As a visitor to Paycor Stadium, I want to share some of the essential services available inside the stadium. Here are the ones that made my experience more enjoyable:
First Aid
During my visit, I noticed efficient and accessible first aid services. The stadium provides well-trained medical professionals to attend to any emergencies during the event. So worry not, as you'll get the necessary medical assistance in case of any medical issues while enjoying the game.
Lost and Found
Losing a personal item can be quite stressful, but the Paycor Stadium has a dedicated lost and found service. I found the staff to be helpful and responsive, so in case you misplace something, head to the nearest customer service booth. They will do their best to reunite you with your lost item.
Stadium Wi-Fi
Lastly, I'd like to mention the stadium's Wi-Fi, which I found extremely useful during my visit. The Wi-Fi is complimentary and available to all fans, making it easy for me to stay connected with friends, upload pictures, and check live game updates. To connect, simply find the network named "Paycor Stadium Wi-Fi" and follow the on-screen instructions.
These in-stadium services enhanced my overall experience at the Paycor Stadium, making it a great place to catch my favorite team in action.
Food and Beverage Information
Concession Stands
I always enjoy grabbing a bite at the concession stands at Paycor Stadium while watching the Cincinnati Bengals play. In my experience, they serve up a variety of classic meals on the 100, 200, and 300 levels; you'll find burgers, French fries, chicken tenders, pretzels, hot dogs, gold star chili, nachos, and beer.
For those who love pizza, I've spotted Papa John's stands throughout the stadium offering a range of options including cheese, pepperoni, meat, veggie, and more. The food vendors are committed to enhancing visitors' experience with exceptional food and service – so my taste buds always leave satisfied!
Bars and Lounge
When I'm in the mood for a drink or a more relaxed atmosphere during the game, Paycor Stadium provides a variety of bars and lounges. The environment is friendly and the selection of beverages caters to different preferences, allowing me to enjoy my drink while cheering on the Bengals.
Exiting the Stadium
As I made my way out of Paycor Stadium, I noticed the multiple exits available to help fans leave the venue quickly and efficiently. With several gates located throughout the stadium, it was easy for me to find the closest one to my seat. Some of the primary exits include Gate A, Gate B, Gate C, Gate D, and Gate E.
In addition to the main gates, there are also VIP Entrances and Club West and Club East Entrances for those with premium tickets. These designated exits typically have less congestion, making it more convenient for me and other premium ticket holders to exit the stadium swiftly.
While exiting, I appreciated the signage and directions provided to guide me toward my desired destination. Keep an eye out for signs pointing to the nearest parking lots, public transportation stops, or pedestrian paths. This made it easier for me to find my way, whether I was heading to my car or catching a ride with friends.
It's important to note that following a game or event, there might be a significant amount of foot traffic exiting the stadium at once. Remember to be patient and courteous to fellow fans as we all make our way out. Additionally, stadium staff and security personnel are on hand to ensure a safe and efficient exit for all attendees.
Overall, exiting Paycor Stadium proved to be a smooth and well-organized process, making it a pleasant end to my experience at this iconic Cincinnati venue.