Lincoln Financial Field is a multi-functional stadium in Philadelphia, Pennsylvania. It is home to the Philadelphia Eagles and the Temple Owls football team. The stadium replaced the Veterans Stadium and opened in 2003 with a seating capacity of more than 65,000. Since then, it has hosted many concerts and other entertainment events.
Moreover, you should also visit Lincoln Financial Field for their food options. They have many choices on their classic food list, including some of the most popular food items you can get.
So, whether you are visiting the stadium to watch the game or just strolling around, our list of food at Lincoln Financial Field will help you find the best places to eat.
The Classic Foods at Lincoln Financial Field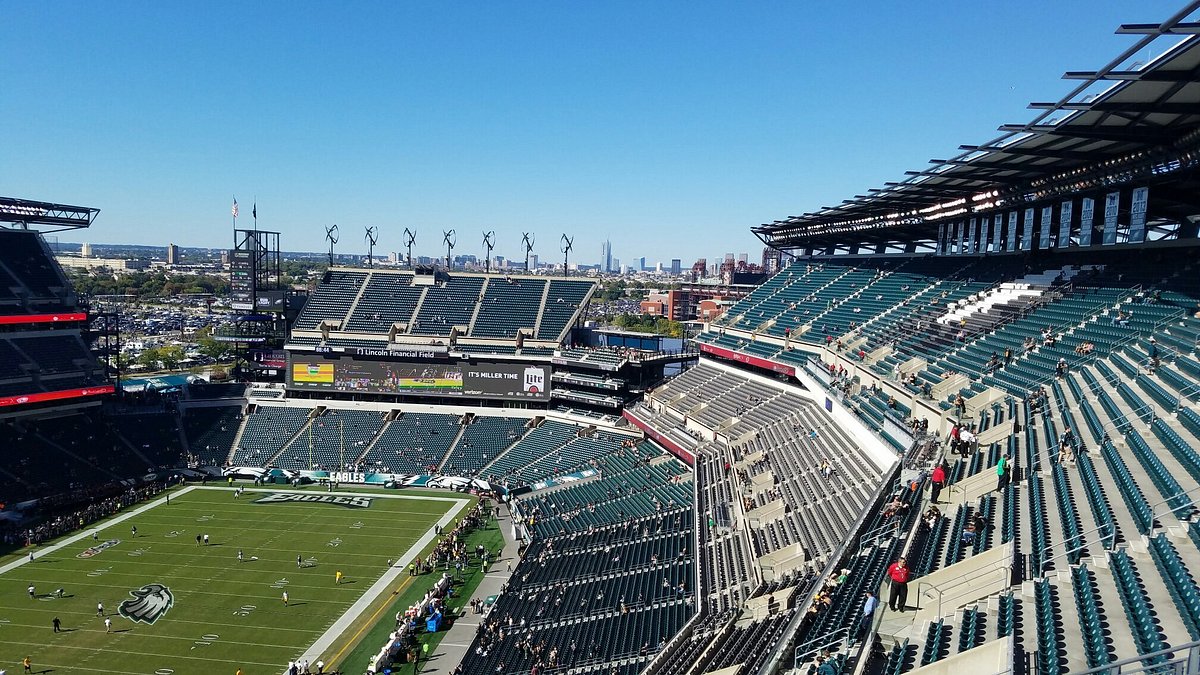 Lincoln Financial Field's classic food items are a fan favorite. These classic savory dessert items are delicious and one of the best snacks to have at the game. So, let's get onto the list of the classics!
Savory Items
We have mentioned only the most popular classic food items that bring fans to the stadium for more.
Chickie's & Pete's
Chickie's & Pete's famous crab fries and chicken cutlets are all the rage at the stadium. These snacks are delicious and can be found around the stadium's concession stands. They also serve it with cheese sauce.
Fuku
Fuku is the restaurant of the famous chef David Chang. He introduced his iconic chicken sandwich to the stadium, and now people can't have enough of it. The spicy version of this sandwich is served with spicy and sweet jalapeno French fries. You can get these in section 114.
Zac's Hamburgers
If you are craving a hamburger, visit Zac's Hamburgers in section 110. They have hamburgers, bacon burgers, mushroom burgers, and classic cheeseburgers. You can also order the "Zac Pack" and get a large order of fries with 4 cheeseburgers for your family and friends.
Dessert Items
The most delicious and popular dessert items are listed here.
Rita's Italian Ice
Rita's Italian Ice is a cool and sweet dessert place at Lincoln Financial Field. Their famous item is their creamy, old-fashioned frozen custard.
Dunkin Donuts
If you love Dunkin' Donuts, you can get them at the Lincoln Financial Field. Satisfy your sweet craving with all their offered donut flavors and wash it down with some Dunkin' coffee.
What Are the Most Popular Foods and Beverages at Lincoln Financial Field?
If you haven't tasted some of the most popular food items at Lincoln Financial Field, this list will convince you. On your next visit, try these foods out.
Popular Foods
We have mentioned some of the most popular and latest food items added to the menu.
Love & Honey Fried Chicken
If you love fried chicken, visit Love & Honey Fried Chicken. Their fried chicken is one of the best in the stadium. Moreover, you must try their buttermilk fried chicken with various dips because these are the absolute best. Find them in section 108.
Philly Cheesesteak
You can enjoy a good Philly cheesesteak at Philly Cheesesteak Co. in section 121.
Chick-A-Boom Fried Chicken Sandwich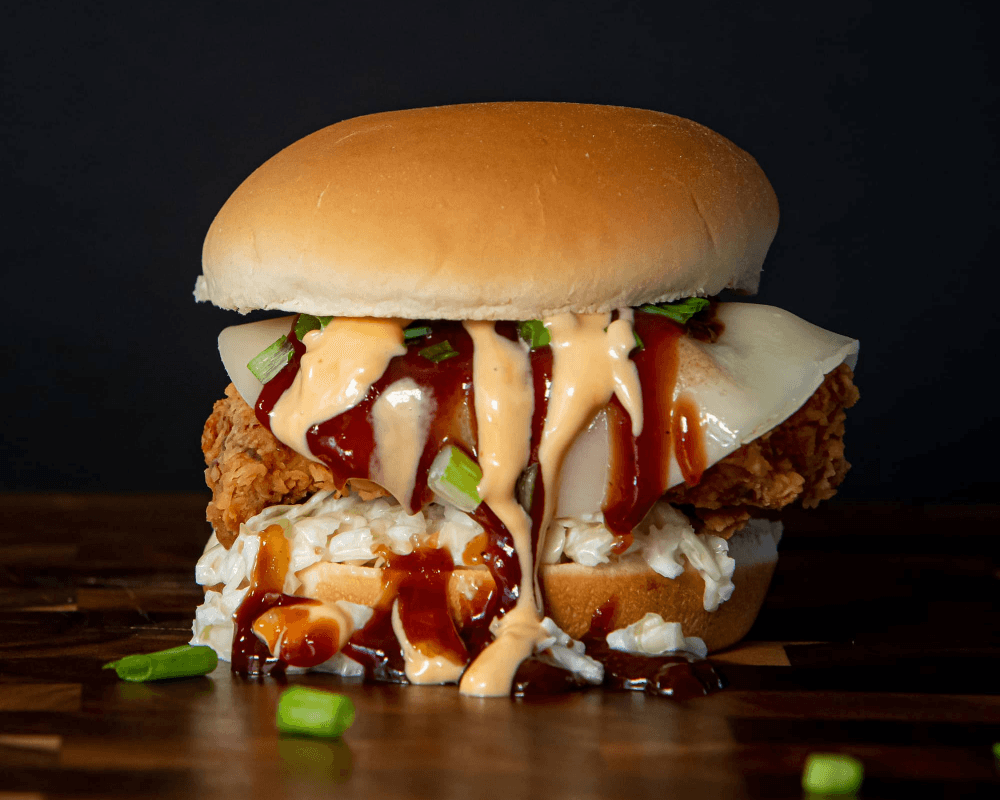 If you are hungry for a fried chicken sandwich, visit Chick-A-Boom in section 114. Their menu has various fried chicken sandwich options, which are delicious.
The Pierogi Place
Pierogies are the perfect game-day food. So, if you want pierogies, get them from The Pierogi Place in section 125. They serve excellent traditional, cheese, bacon, onions, jalapeno, and sour cream pierogies.
Tony Luke's Pork Sandwiches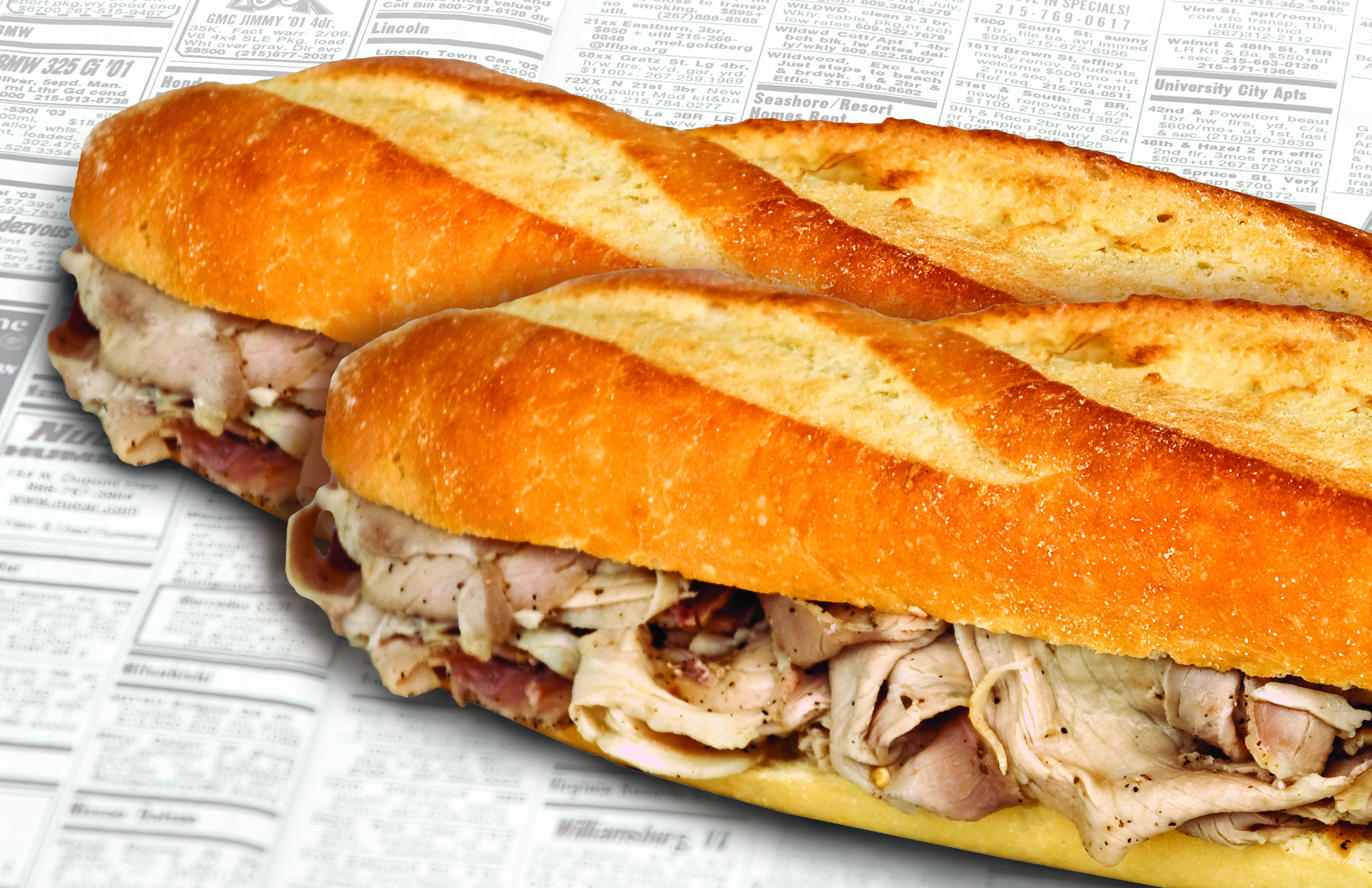 Tony Luke, in section 112, serves amazing Italian pork sandwiches along with cheesesteaks. These hearty sandwiches are filled with cheese and meat for a fulfilling meal.
McNally's Tavern
McNally's Tavern, located in the Pepsi Plaza, is great for mouth-watering beef sandwiches. These sandwiches are served with their house-special kettle chips. If you go there, you must have The Schmitter because it's the best.
Quick & Carmichael BBQ
Quick & Carmichael BBQ brings delicious mega sandwiches to Lincoln Financial Field. They have individual pulled pork sandwiches and even a mega sandwich with pulled chicken, pulled pork, and their housemade coleslaw on a potato roll. You can grab these foods in section 134.
G'Day Gourmet's Aussie Meat Pies
If you want a whole meal, grab one of the meat pies from G'Day Gourmet in section 111. They have delicious Aussie meat pies such as bacon, beef, and cheddar pie. These Aussie pies are made with Australian beef, smoked bacon, and delightful cheddar cheese.
Philip's Steaks
Philip's Steak, in section 101, is the Philadelphia Union's official cheesesteak. So, you can guess from this that the cheesesteaks are pretty tasty. You can enjoy an authentic Philly cheesesteak from this place and have no regrets.
Bassett's BBQ
Bassett's BBQ is located in the Pepsi Plaza at Lincoln Financial Field. Their menu is full of BBQ items, and they are all scrumptious. You can get their famous smokin' bacon BBQ cheesesteak if you want a hearty meal. However, you can also get amazing pulled pork sandwiches, pulled pork-topped burgers, mac n cheese, and traditional BBQ items.
Popular Beverages
After all the delicious food during the Philadelphia Eagles game, you need to wash everything down with some beverages. Here are some of the most popular drinks you can get at the stadium.
Craft Beer
Craft beer is the most popular drink item at any stadium, except for water. So, you can also get craft beer at Lincoln Financial Field in Liberty Bell Tap stands. They are located in sections 104, 113, 117, 123, 128, 129, 131, 136, 214, 226, and 243.
Two Locals Brewing Company
Two Locals Brewing Company makes its own brews, which are very tasty. So, if you want to drink local brews, you can visit them in section 132.
Jameson Bar
Jameson Bar, in sections 105 and 106, only used to serve beer at the Lincoln Financial Field, but now they have introduced cocktails. If you visit the place, you must try their Tailgate Time. It is made with Pepsi, whiskey, and cold brew.
Conclusion
Lincoln Financial Field is a huge stadium with incredible food. You can also get vegetarian options in the stadium. You can visit sections 110, 116, 120, and 216 for some great vegan food. Aside from that, you should try the foods we mentioned because they will make everything better.