Philadelphia, the city of brotherly love, has a rich and diverse sports culture that has been greatly influenced by the presence of some exceptional stadiums and arenas. Home to various professional sports teams like the Philadelphia Eagles, Philadelphia Phillies, Philadelphia 76ers, and Philadelphia Flyers, the city certainly doesn't shy away from showing its support. The numerous athletic venues facilitate not only sporting events but also act as attractions that captivate tourists and residents alike.
Among Philly's most well-renowned sports venues are Lincoln Financial Field, Franklin Field, Citizens Bank Park, Wells Fargo Center, and Subaru Park. These stadiums and arenas not only host games but also provide an immersive experience for the fans, multiple concession options, and vibrant ambiances. With each venue showcasing a unique aspect of Philadelphia's sports scene, they collectively serve as a testament to the city's passionate dedication to its teams, fans, and athletic tradition.
Stadiums and Arenas in Philadelphia
Lincoln Financial Field
Lincoln Financial Field, often referred to as "The Linc," is the home of the Philadelphia Eagles NFL team. Opened in 2003, it has a seating capacity of over 69,000 spectators. The stadium is known for its eco-friendly initiatives, such as solar panels and wind turbines, which help power the facility.
Wells Fargo Center
The Wells Fargo Center is a multi-purpose arena in Philadelphia, hosting various sporting events and concerts. With a capacity of 21,000, it is the home of the Philadelphia Flyers (NHL), Philadelphia 76ers (NBA), and Philadelphia Wings (NLL). The arena has been a popular destination for major events since its opening in 1996, such as the 2016 Democratic National Convention.
| Team Name | Sport |
| --- | --- |
| Philadelphia Flyers | Hockey |
| Philadelphia 76ers | Basketball |
| Philadelphia Wings | Lacrosse |
Citizens Bank Park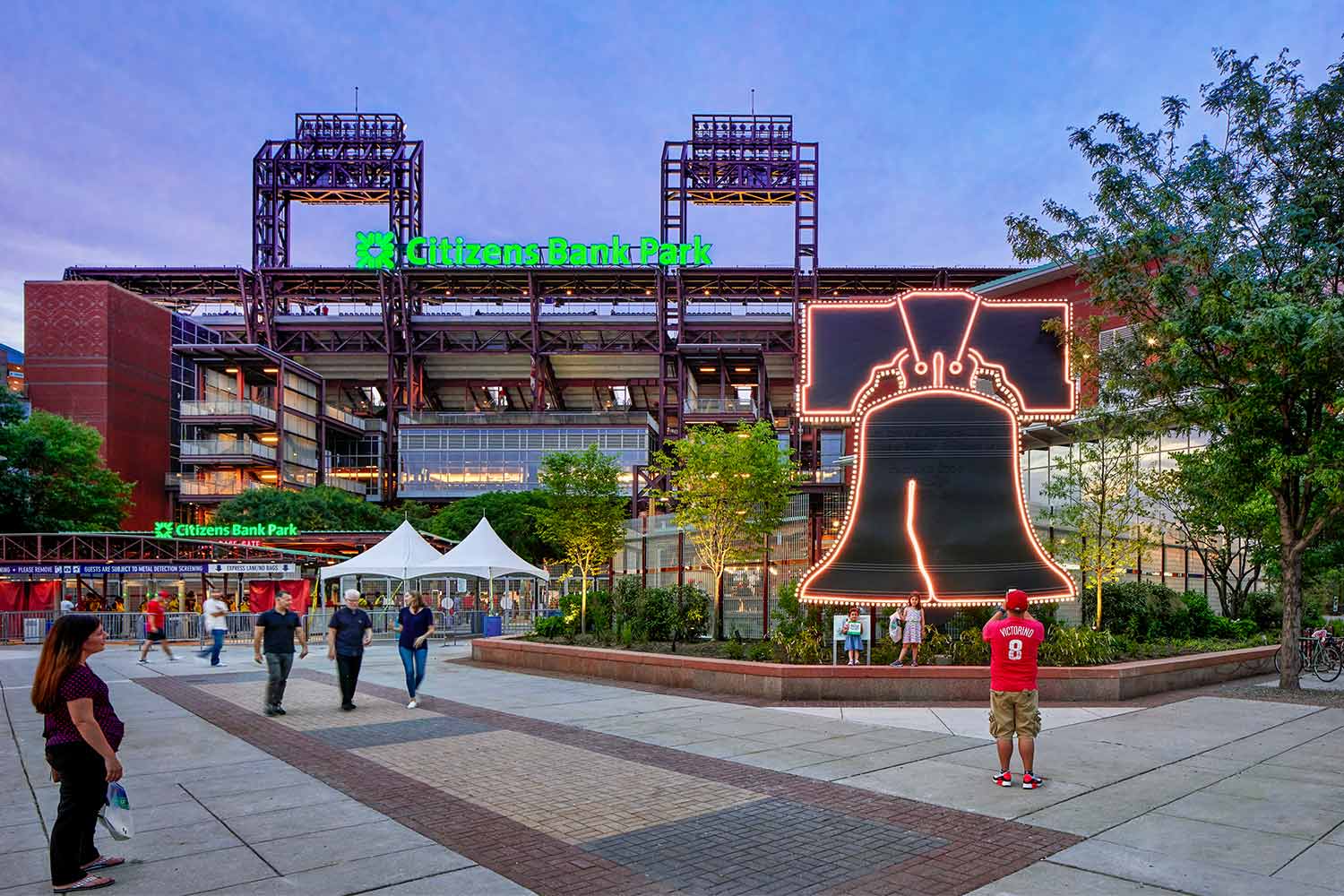 Citizens Bank Park, which opened in 2004, is primarily a baseball stadium with a seating capacity of 43,000. It serves as the home for the Philadelphia Phillies MLB team. The stadium offers a picturesque view of the Philadelphia skyline, various amenities, and a reputation for being a hitter-friendly ballpark.
Capacity: 43,000
Sport: Baseball (Philadelphia Phillies MLB team)
Historic Venues
Connie Mack Stadium
Connie Mack Stadium, also known as Shibe Park, was located in Philadelphia, PA. It served as the home of the Philadelphia Athletics from 1909 to 1954 and the Philadelphia Phillies from 1938 to 1970. The stadium was named after Cornelius McGillicuddy, better known as Connie Mack, a Hall of Fame manager who played an important role in the history of both the Athletics and the Phillies.
The stadium was known for its rooftop bleachers, referred to as "spite" fences, which were built as a response to homeowners charging fans for rooftop views. At its peak, Connie Mack Stadium could hold close to 40,000 fans. In 1970, the stadium was closed and later demolished in 1976.
John F. Kennedy Stadium
John F. Kennedy Stadium, originally named the Sesquicentennial Stadium and later Municipal Stadium, was built in 1926 to celebrate the 150th anniversary of the United States. It was located in the South Philadelphia Sports Complex and served as a prominent venue in Philadelphia sports and entertainment history.
The stadium hosted various sports events, including football games for the Philadelphia Eagles from 1936 to 1939 and the Temple Owls from 1926 to 1974, AFL-NFL World Championship Game (later called Super Bowl I) in 1967, outdoor boxing matches, and numerous Army-Navy football games. JFK Stadium was also famous for concerts, most notably Live Aid in 1985.
With a seating capacity of over 100,000, the stadium held the largest crowds in the city's history. However, by the 1980s, the structure began to show signs of deterioration, and it was eventually demolished in 1992 to make way for the Wells Fargo Center.
Upcoming Events and Concerts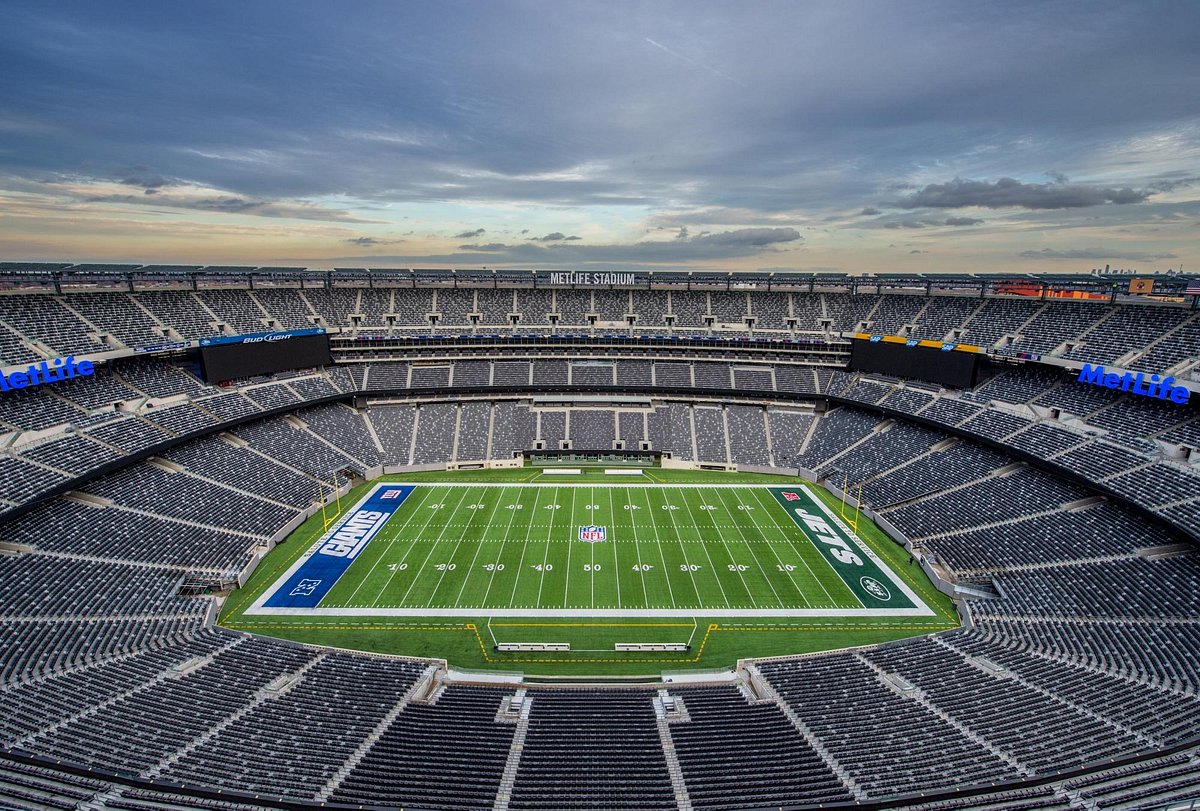 Philadelphia is a bustling city with a vibrant music scene showcased in the various stadiums and arenas around the area. In this section, we will discuss some of the upcoming concerts and events happening in these venues.
MetLife Stadium is hosting Taylor Swift along with Phoebe Bridgers and Gayle on May 26th. This concert is expected to draw in a large crowd of fans excited to sing along with these talented artists.
One of the most highly anticipated events is happening at Lincoln Financial Field. Ed Sheeran, accompanied by Khalid, is set to perform on June 3rd. Additionally, Beyonce will take the stage on July 12th, and Billy Joel and Stevie Nicks are scheduled for a concert on June 16th.
Wells Fargo Center is offering a diverse lineup of shows in 2023. On May 31st, Zach Bryan will be joined by special guests Trampled by Turtles. Other notable performances include Dave Chappelle with The Roots on June 2nd, and Bryan Adams featuring Joan Jett and the Blackhearts on June 7th. Fans of The Cure can mark their calendars for June 24th at this venue.
For comedy enthusiasts, the Liacouras Center is hosting the 85 South Show Live on June 11th. The show features comedians DC Young Fly, Karlous Miller, and Chico Bean as they bring their unique brand of fearless and hilarious comedy to the audience.
Remember to check each venue's website for the latest information on tickets, schedules, and seating charts. Have a great time enjoying the vibrant concerts and events happening in Philadelphia's stadiums and arenas!
Accessibility and Transportation
Philadelphia's stadiums and arenas aim to provide a welcoming and accessible experience for all visitors, including those with disabilities. The city itself offers a high level of accessibility in terms of tourist attractions, historical sites, sports stadiums, public transportation, and sidewalks. Let's explore the accessibility and transportation options for major sports venues in Philadelphia.
The Philadelphia Sports Complex in South Philadelphia features three world-class venues with a combined capacity of over 132,000 seats and 23,000 parking spaces. These venues host approximately 380 events, 8 million visitors, and 5.5 million vehicle trips each year. The complex includes:
Lincoln Financial Field: Home to the NFL's Philadelphia Eagles, with a capacity of 69,000.

Wells Fargo Center: This arena accommodates the NBA's Philadelphia 76ers and the NHL's Philadelphia Flyers. The address is: 3601 South Broad Street, Philadelphia, Pennsylvania 19148.
When it comes to public transportation options, the stadiums and arenas are easily accessible by various methods. For instance, early urban stadiums were built close to streetcar lines. Now, the modern multifacility complexes are surrounded by acres of parking lots and linked to the region's transportation infrastructure.
For visitors with disabilities, detailed accessibility information can be found on the official websites of each venue. In general, accommodations at these venues include:
Wheelchair accessible seating
Accessible parking spaces
Assisted listening devices
Elevator access
To ensure a smooth experience for visitors with disabilities, it is recommended to review the specific accessibility information for each venue before attending an event. This will provide valuable details on available services, entrance locations, and any pre-arranged accommodations that may be necessary.
Dining and Attractions Nearby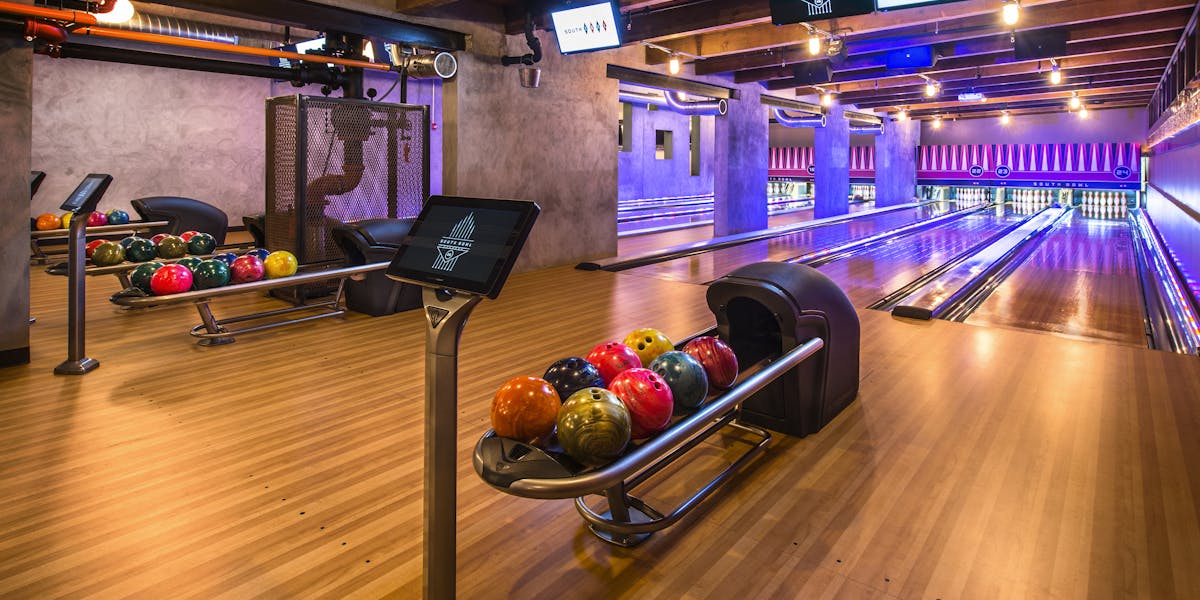 Philadelphia is not only known for its iconic sports teams and stadiums, but also for its delicious cuisine and vibrant attractions nearby. If you're visiting the South Philadelphia Sports Complex, you're in for a culinary treat! Within a 10-minute drive, you can find various dining options such as South Bowl for a fun bowling experience combined with mouth-watering food.
A short walk away from Lincoln Financial Field, home of the Philadelphia Eagles, you can grab a bite at Celebre's Pizzeria. Known for their "pizzazz," it's the perfect spot for casual dining after catching a game at the stadium.
For visitors looking to explore more options around the Wells Fargo Center, Bull's BBQ offers an American barbecue experience with great customer service. Located just 0.3 miles away from the center, it's a convenient stop offering tasty BBQ options.
If you're in the mood for Italian cuisine, Bistro Romano is a popular choice. With favorable reviews and located in Society Hill, it offers a unique blend of history and delightful food.
In addition to great dining options, the South Philadelphia Sports Complex features interesting attractions such as the nearby Nickels Tavern. It's an excellent spot to grab a drink and enjoy bar food while you wait for the stadium traffic to clear after a game.
Overall, Philadelphia's stadiums and arenas offer a fantastic experience for both sports fans and food enthusiasts alike. Whether you're craving a classic Philly cheesesteak or seeking a more refined dining experience, you're sure to find something to satisfy your appetite near these iconic venues. Enjoy the game, the food, and the atmosphere that makes Philadelphia a unique and exciting destination.
James is a big time NBA Golden State follower, who makes sure to catch games when he's in the area. He likes to follow International Soccer, with an interest in small town soccer club, Blackburn Rovers located in the North on the UK.