Are you looking for the best place to buy Tennessee Titans tickets? Look no further, as this article is tailored just for you. With a plethora of options available to secure your spot at the next game, it's important to know the ins and outs of each platform.
In the upcoming paragraphs, we will explore the top platforms to purchase Tennessee Titans tickets for the 2023 season. These platforms include their official website, third-party sites, and more, ensuring a hassle-free experience. So sit back and prepare to find your ideal way to cheer on your favorite team from the stands!
Official Stadium Ticket Sales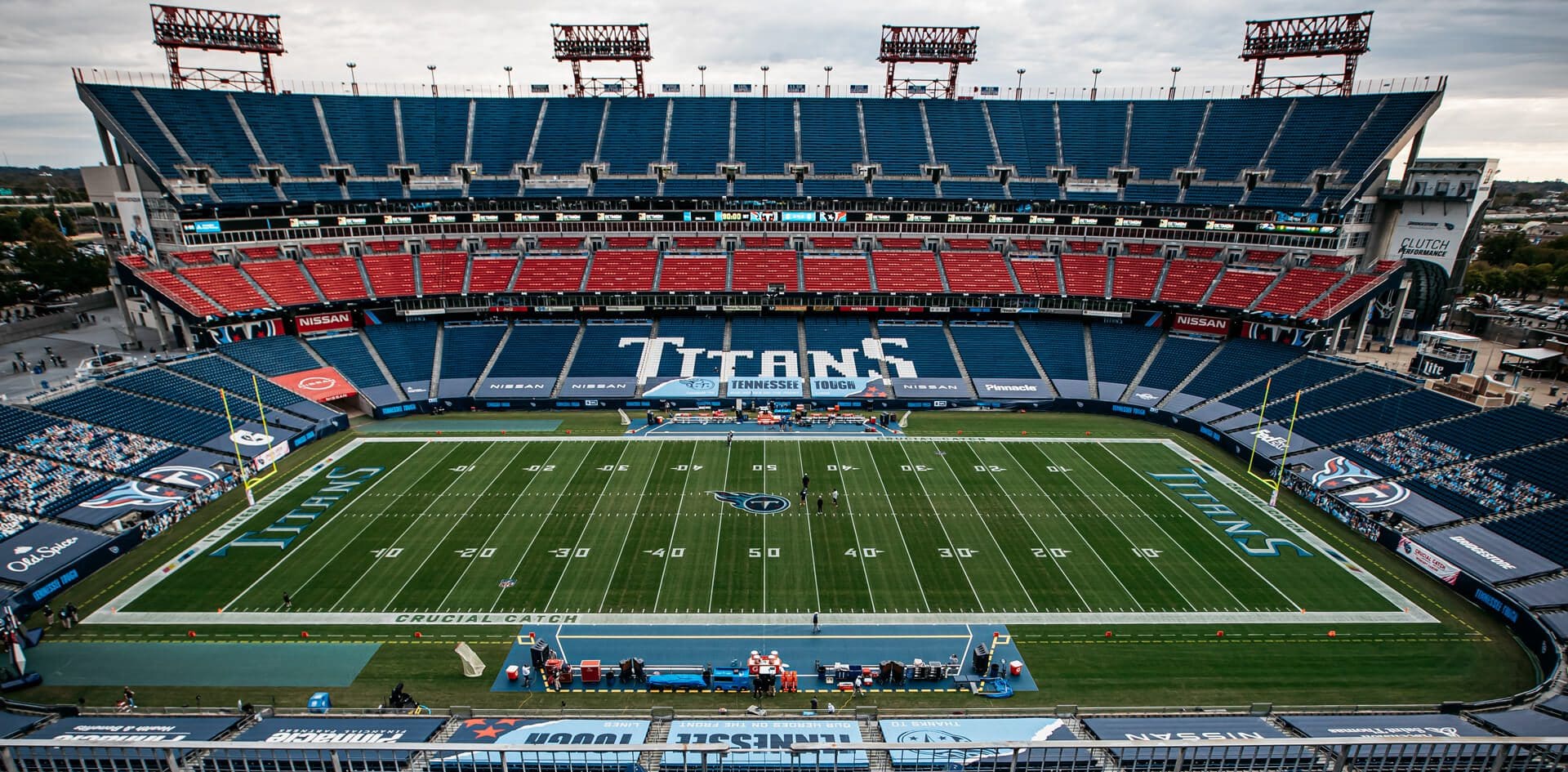 Nissan Stadium Box Office
The Nissan Stadium Box Office is a convenient place to purchase tickets for Tennessee Titans games. It's located at the stadium itself, and offers a variety of ticket options, from single-game tickets to season packages. The friendly staff at the box office can help you find the best seats based on your preferences and budget. Additionally, the box office offers tickets designed for guests with disabilities, ensuring an enjoyable game day experience for all. To inquire about ticket availability or for special seating requests, you can call the Tennessee Titans Ticket Office at 615.565.4200, option 1.
Stadium Online Ticket Sales
Another option for purchasing Tennessee Titans tickets is through the stadium's online ticket sales. The official website for the Tennessee Titans provides a seamless process for buying tickets to the games you want to attend. Here, you can choose from a variety of ticket packages, including:
Flex Plans: Customize your 2023 Titans ticket package to suit your preferences.
Group Tickets & Hospitality Packages: Give your group a complete Titans game day experience, perfect for corporate outings or special occasions.
Season & Single-Game Suites: Premium seating options at Nissan Stadium are available for fans looking for an elevated experience.
Furthermore, the Tennessee Titans have partnered with SeatGeek as their official ticket provider, replacing Ticketmaster. This change aims to enhance the overall fan experience by simplifying ticket purchases and offering a more user-friendly platform.
In summary, purchasing Tennessee Titans tickets through the Nissan Stadium Box Office or the stadium's online ticket sales ensures a smooth and reliable experience. With multiple package options and a focus on accommodating all fans, you can confidently secure your tickets and look forward to an exciting game day.
Online Ticket Marketplaces
When looking for Tennessee Titans tickets, there are several reputable online ticket marketplaces that offer a variety of ticket options and prices. These websites provide a safe and user-friendly environment to browse, compare, and purchase tickets. In this section, we will discuss three popular online ticket marketplaces: Ticketmaster, StubHub, and Vivid Seats.
Ticketmaster
Ticketmaster is the official ticketing partner of the NFL, and it offers a vast selection of Tennessee Titans tickets. Fans can easily search for both single-game tickets and season packages through their website. Ticketmaster provides various seating options, prices, as well as a map of the stadium to help fans choose the best seats available for their budget. Some features of Ticketmaster include:
Official ticket marketplace of the NFL
Interactive seating chart
Season packages and single-game tickets
StubHub
StubHub is another popular online ticket marketplace where fans can find Tennessee Titans tickets. StubHub allows users to buy and sell tickets, making it an excellent option for finding last-minute deals or selling extra tickets. StubHub offers a comprehensive selection of tickets and seating options, as well as a user-friendly platform to browse and compare ticket prices. Some features of StubHub include:
Wide variety of tickets and seating options
Buy and sell tickets safely and securely
Mobile app available for easy browsing
Vivid Seats
Vivid Seats is a reputable online ticket marketplace that offers an extensive selection of Tennessee Titans tickets for both home and away games. Vivid Seats provides an easy-to-use platform where fans can search and compare ticket prices, find the best seats for their budget, and even view photos of the stadium from various seating sections. Some features of Vivid Seats include:
Extensive ticket selection for home and away games
Interactive seating chart with stadium photos
Transparent pricing (no hidden fees)
100% Buyer Guarantee for secure transactions
By considering these online ticket marketplaces, you can find the best option for purchasing Tennessee Titans tickets, whether you're looking for single-game tickets or season packages. Remember to compare prices, seating options, and user experiences across these platforms to make the most informed decision.
Social Platforms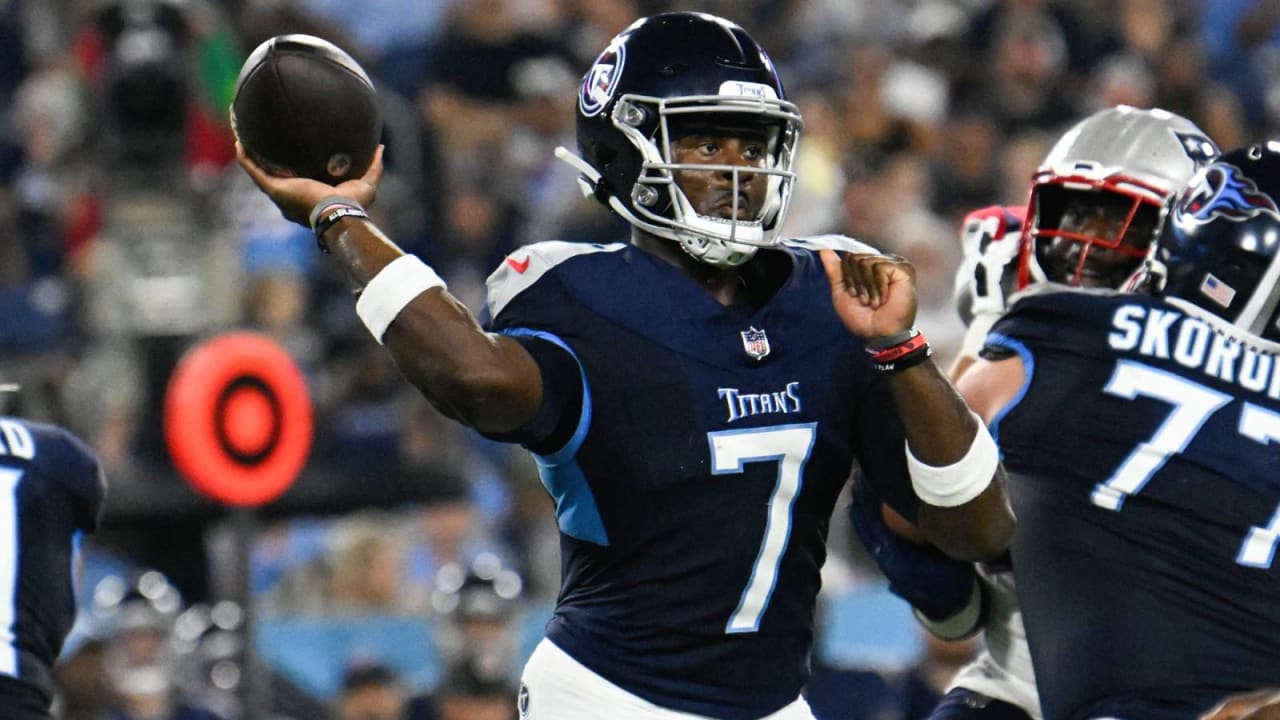 Facebook Marketplace
One recommended platform to search for Tennessee Titans tickets is the Facebook Marketplace. It has become a popular medium to buy, sell, and trade various items, including sports event tickets. The friendly nature of the platform allows users to connect with local sellers, enabling them to negotiate prices and ensure the authenticity of tickets. Additionally, user profiles offer some assurance regarding the credibility of sellers.
When browsing for tickets on Facebook Marketplace, make sure to check the event details and compare prices to have a better understanding of the prevailing market rate. As always, exercise caution and verify the authenticity of the tickets before finalizing any transactions.
Craigslist
Another option to explore when searching for Tennessee Titans tickets is Craigslist. This online classifieds platform connects buyers and sellers in numerous categories, including sports event tickets. Just like Facebook Marketplace, Craigslist allows users to find local ticket sellers and negotiate prices directly.
To find Tennessee Titans tickets on Craigslist, users can visit the "tickets" section and perform a search using relevant keywords. Be sure to review the details, including seating location and ticket prices, to better understand the offerings. While users must be cautious while dealing with anonymous sellers, the platform is an excellent source for finding last-minute deals and in-demand events.
In summary, both Facebook Marketplace and Craigslist are valid options for buying Tennessee Titans game tickets. Using these platforms, potential buyers can interact with local sellers and obtain fair prices for their desired events. As always, it is essential to stay vigilant and check the authenticity of tickets before making a purchase.
Season Pass Options
Tennessee Titans fans have a variety of season pass options to choose from when it comes to securing tickets for the upcoming games. One of the primary sources to check for these tickets is the official Tennessee Titans website. Here, fans can find season ticket packages, which come with several benefits like playoff priority, exclusive events, and pro shop discounts for members.
In addition to official channels, fans can also consider reliable ticket marketplaces like SeatGeek for purchasing season tickets. SeatGeek serves as a useful resource for fans to find the latest information on ticket prices, availability, and seating options for all the Titans games throughout the season. It even provides a helpful guide on how to purchase the tickets, ensuring a smooth experience for the fans.
Another option worth exploring is the Titans' Fireball Fast Pass. This exclusive pass grants access to every home game in the 300 Level section but provides a different seat for every game. Although these passes are mobile-only and cannot be resold, they offer an affordable way for fans to enjoy the entire season. Playoff ticket purchase options are also available to Fireball Fast Pass holders.
Lastly, fans looking for budget-friendly options can check platforms like Gametime, where tickets to various games can be found at competitive prices. While these might not be season passes, they can still be a great alternative for fans who only wish to attend a few games throughout the season.
In conclusion, various options cater to a wide range of fan preferences for securing Tennessee Titans season tickets, ranging from official packages to alternative platforms. So, whether fans prioritize exclusive benefits or affordability, there is something suitable for everyone.
Find Local Ticket Resellers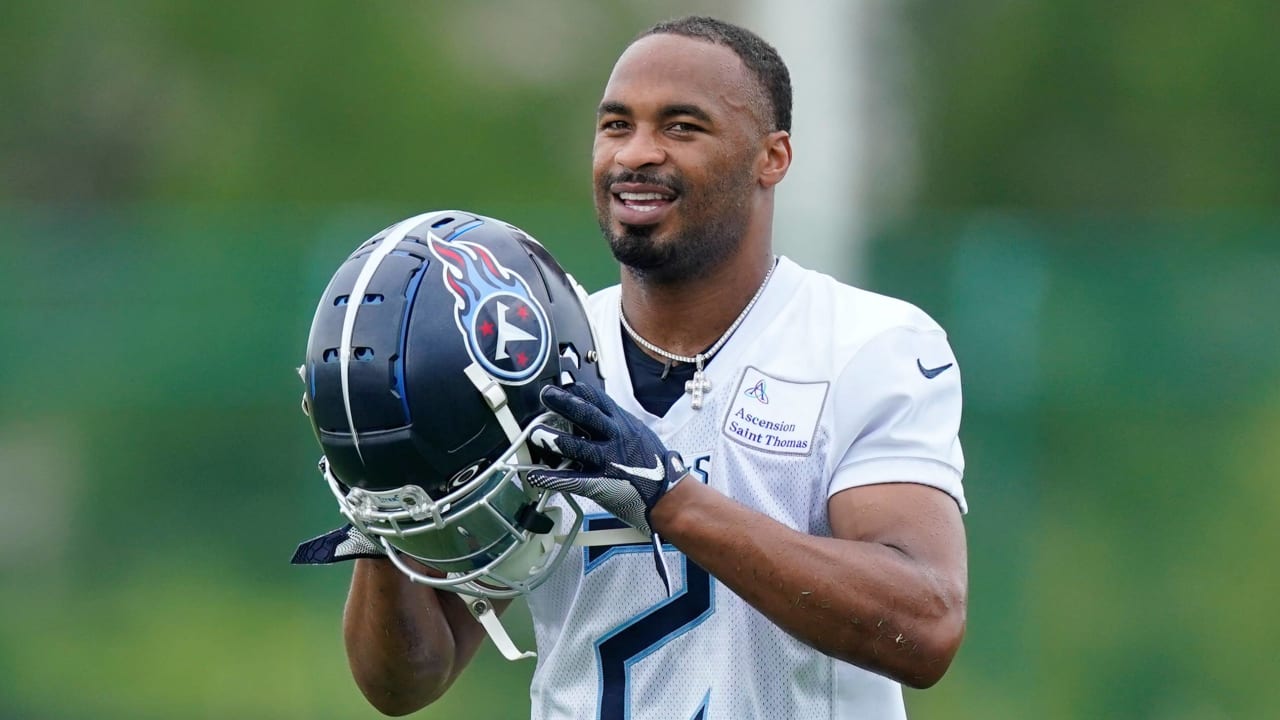 When looking for the best place to buy Tennessee Titans tickets, considering local ticket resellers can be a great option. These resellers often offer a diverse range of options at competitive prices. Plus, if you're a local fan, supporting local businesses can be a great way to show your Titans pride.
One popular local reseller is Tennessee Titans' official website, which provides various ticket packages, such as Flex Plans, Group Tickets and Hospitality Packages, Season and Single-Game Suites, and Single-Game Tickets. You can customize your ticket package according to your preferences and easily find the game you want to attend.
Another reputable option is Ticketmaster, which has a wide selection of 2023 NFL tickets and schedules available. You can find Tennessee Titans vs. Los Angeles Chargers game tickets scheduled for September 17, 2023, at 12:00 PM in Nissan Stadium, Nashville, TN.
In addition to official sources, SeatGeek has now replaced Ticketmaster as the official ticketing partner of Tennessee Titans and Nissan Stadium starting from the 2023 football season. This platform offers a user-friendly experience for purchasing tickets in various price ranges.
StubHub is an alternative ticket marketplace to consider for Titans games. For example, you could find tickets for the Premium Tailgate Party – Los Angeles Chargers at Tennessee Titans on September 17, 2023.
Lastly, you can also explore Gametime for affordable options on Tennessee Titans tickets. This platform displays tickets for games like Tennessee Titans at New Orleans Saints on September 10, 2023, priced at $58+.
Remember to do your research and compare prices and availability from different local resellers. And finally, enjoy the game and cheer on the Tennessee Titans!
Last Minute Ticket Options
When it comes to finding last-minute ticket options for Tennessee Titans games, there are a variety of platforms that can help fans secure their spots in Nissan Stadium. One such platform is the Tennessee Titans Ticket Exchange. This platform offers an authentic and legal marketplace to buy and sell NFL tickets, plus a 100% money-back guarantee on secure transactions. The user-friendly experience makes it easy for fans to purchase tickets even when the game is just around the corner.
Another option for finding affordable Titans tickets is CheapTickets. This website offers a wide range of options for fans looking to attend a game on short notice. With prices that cater to various budgets, CheapTickets is a go-to choice for those hoping to snag a deal. It is essential to check this website early and often to find the best (and cheapest) seats in the Nissan Stadium.
Gametime is yet another platform to consider for last-minute tickets. With several options and a range of prices available for games throughout the season, Gametime can be ideal for finding affordable Tennessee Titans tickets. For example, according to a search result, you can find tickets for Tennessee Titans at Cleveland Browns game starting at just $35.
Lastly, don't forget to visit the official Tennessee Titans website for last-minute tickets. They offer various ticket options, including single-game tickets, flex plans, group tickets, and premium seating in Nissan Stadium. The website provides an easy-to-navigate interface and the most accurate information on ticket prices, ensuring that fans have access to all the available options.
With these platforms, grabbing last-minute tickets to watch the Tennessee Titans play has never been more convenient and accessible. Remember that ticket availability might be limited, especially for high-demand games, so being quick when looking for those last-minute deals is essential for a good game day experience.
Considerations For Purchasing Resale Tickets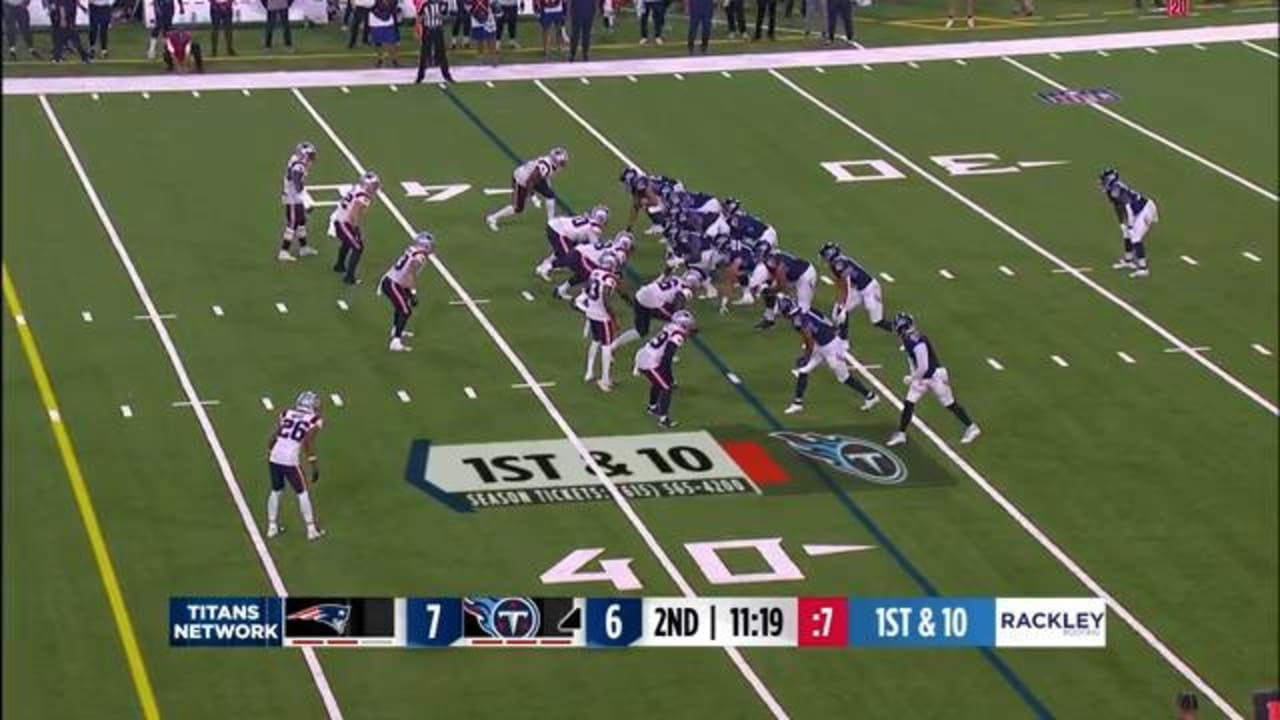 When searching for the best place to buy Tennessee Titans tickets, it's essential to consider the various options for purchasing resale tickets. Resale tickets can be found on several different platforms, each with its own set of advantages and potential drawbacks. By weighing your options carefully and being aware of the factors that may influence your decision, you can find the right tickets for your desired seat and budget.
One of the most popular marketplaces for Tennessee Titans resale tickets is Ticketmaster. As an official ticketing partner of the NFL, Ticketmaster provides a secure transaction process and offers a robust selection of resale tickets. Additionally, they frequently have promotions and discounts available, which could help buyers save on their purchase.
Other popular and reliable platforms for purchasing resale tickets include StubHub, SeatGeek, and VividSeats. All three of these sites offer competitive pricing and various ticket availability. Gametime is another notable option, particularly for those looking to make last-minute ticket purchases, as it specializes in finding great deals close to the event date.
When exploring these platforms, it is crucial to consider factors such as service fees, refund policies, and delivery options. Each platform may differ in these aspects, affecting the total cost of the tickets. For instance, some platforms may charge higher fees than others, or offer more flexible refund policies in case of event cancellations. Keeping an eye on these factors will help ensure that you make the most informed decision possible when selecting your resale tickets.
In conclusion, several reputable resale marketplaces are available for purchasing Tennessee Titans tickets, each with its own set of features and benefits. By carefully considering factors such as pricing, fees, and refund policies, buyers can find the best platform that suits their needs and enjoy the excitement of watching the Titans take the field.
Affordability Vs Seat Quality
When it comes to purchasing Tennessee Titans tickets, balancing affordability and seat quality is crucial. As a friendly reminder, there are a few methods to find the best deal without sacrificing your game experience.
1. Primary ticket sources: The official ticketing partner for the Tennessee Titans is SeatGeek, which provides a trustworthy platform to purchase tickets directly. SeatGeek offers a straightforward interface to find deals based on your budget and seating preferences.
2. Secondary ticket market: Websites like RateYourSeats.com and SeatGeek also function as secondary ticket platforms, allowing fans to buy and sell tickets after the initial sale. These sites can provide more competitive prices and better bargains, especially if ticket sales are sluggish or sellers need to offload tickets quickly.
3. Timing: Keep an eye on ticket prices leading up to the game. Sometimes, last-minute deals can be the best option to save money while still securing good seats.
It's important to remember that, in general, the best seats will have a higher price tag. However, with a bit of research and strategy, you can find more affordable options that still offer a great view of the action. To determine the best overall value, consider the following factors:
Section and row: It's no secret that lower-level seats close to the field deliver the most immersive experience, but they also tend to be the most expensive. For a more budget-friendly option, explore upper-level sections that still provide clear sightlines and easy access to amenities.
Angle and proximity to the field: Some seats may be further from the action but offer a better overall view of the field as they are positioned at a more favorable angle. These seats can provide a high-quality game experience at a lower cost.
Amenities and extras: Certain sections may have added benefits, such as access to exclusive food and beverage options or club areas. Weigh these perks against the increased ticket price to determine if they're worth the additional investment.
In conclusion, finding the perfect balance between affordability and seat quality involves taking the time to research and weigh the available options. By considering primary and secondary market sources, strategically timing your purchase, and evaluating the various seating sections at Nissan Stadium, you can secure affordable Tennessee Titans tickets that still deliver an enjoyable game experience.
Conclusion
In summary, there are multiple options for purchasing Tennessee Titans tickets, each offering various benefits and conveniences. Fans have the possibility to choose from SeatGeek, the official ticketing partner, or other popular platforms like TennesseeTitans.com and StubHub.
When looking for the best deals and a customized experience, TennesseeTitans.com offers useful features such as Flex Plans and Group Tickets & Hospitality Packages. Premium Seating options at Nissan Stadium can also be found for those seeking a more luxurious experience.
SeatGeek, on the other hand, provides an easy-to-use platform for finding available tickets to specific games and comparing prices. It is also a trustworthy source since it is affiliated directly with the team and the stadium.
Lastly, StubHub is another alternative, allowing fans to find tickets for Tennessee Titans games, both at home and abroad. This platform allows for access to a variety of matches, including ones taking place in other countries such as the NFL London Games.
By exploring these different ticket-selling platforms, fans can ensure they find the best choice to suit their needs and preferences, all while enjoying a friendly and supportive atmosphere at the games.