Bridgestone Arena, located in the heart of Nashville, is a popular destination for sports fans and music enthusiasts alike. With its prime location across from the Music City Center, it's no wonder this venue has been a two-time winner of Pollstar Arena of the Year. The arena hosts more than 100 events annually, including Nashville Predators hockey games, concerts, and award shows.
As a first-time visitor or a seasoned attendee, it's essential to know the ins and outs of the arena's entrances and gates. One of the key entrances at Bridgestone Arena is the Sobro Entrance, also referred to as the South Entrance. This public entry point is accessible from nearby Demonbreun Street, making it a convenient option for guests.
In addition to knowing which entrance to use, it's important to be aware of the arena's security policies regarding bags. Backpacks of any size are not allowed, but non-clear bags measuring 6.5″ x 4.5″ or smaller are permitted. Keep in mind that security staff have the right to refuse entry if your bags do not comply, as non-compliant bags can cause delays during the entry process.
History of Bridgestone Arena
As I walk down memory lane, I can recall that Bridgestone Arena, located in the heart of downtown Nashville on Broadway and 5th, is an impressive venue that pays tribute to the legendary Ryman Auditorium through its architectural design. It has become a significant spot in the city, hosting numerous events ranging from sport competitions to concerts and religious gatherings.
Back in 2002, the venue became the new home for the Annual Country Music Association (CMA) Award ceremony, which previously took place at the Municipal Auditorium from 1994 to 2001. As a music lover, I've always found it exciting when such prominent events land in our iconic arena. Additionally, Bridgestone Arena has hosted the Built Ford Tough Series. This series was initially known as the Bud Light Cup during the venue's first year of hosting.
Throughout the years, Bridgestone Arena has continued to bring in a wide variety of acts, solidifying itself as a must-visit destination not only for inhabitants of Nashville, but also for visitors and tourists. I, for one, am grateful to have this wonderful space within our city that celebrates the vibrant culture and provides unforgettable experiences.
How to Get to Bridgestone Arena
I've always found that Bridgestone Arena is conveniently located and easy to access. It's situated at 501 Broadway, Nashville, Tennessee 37203, right in the heart of downtown Nashville. Personally, I like to use my GPS when driving to the arena to ensure I reach my destination without any issues.
Once I get close to the arena, there's usually ample parking available. Directly across the street from Bridgestone Arena, on the corner of 6th Avenue South and Broadway, there's a parking facility that I can utilize. It's even possible to purchase parking in advance for all Bridgestone Arena events and Nashville Predators games.
When I don't feel like driving, I've noticed a few alternative options for reaching the arena. Public transportation, such as buses and taxis, are readily available in the area. Sometimes, I also like to use ridesharing services like Uber or Lyft for convenience, especially when I want to avoid any potential parking hassles.
For out-of-towners who plan to attend an event at Bridgestone Arena, I recommend staying at one of the preferred hotels near the venue. These accommodations not only make it easy to access the arena, but they also provide a comfortable place to rest, making the overall concert or game experience more enjoyable.
Before entering the arena, it's important to locate the appropriate entrance. The Bridgestone Arena Sobro Entrance, also known as the South Entrance, is one of the public entry points. It's located across from the Music City Center, and a 360-degree view of the entrance can be found online for reference.
I find these tips and suggestions make getting to Bridgestone Arena a smooth and stress-free process.
Designated Entry Gates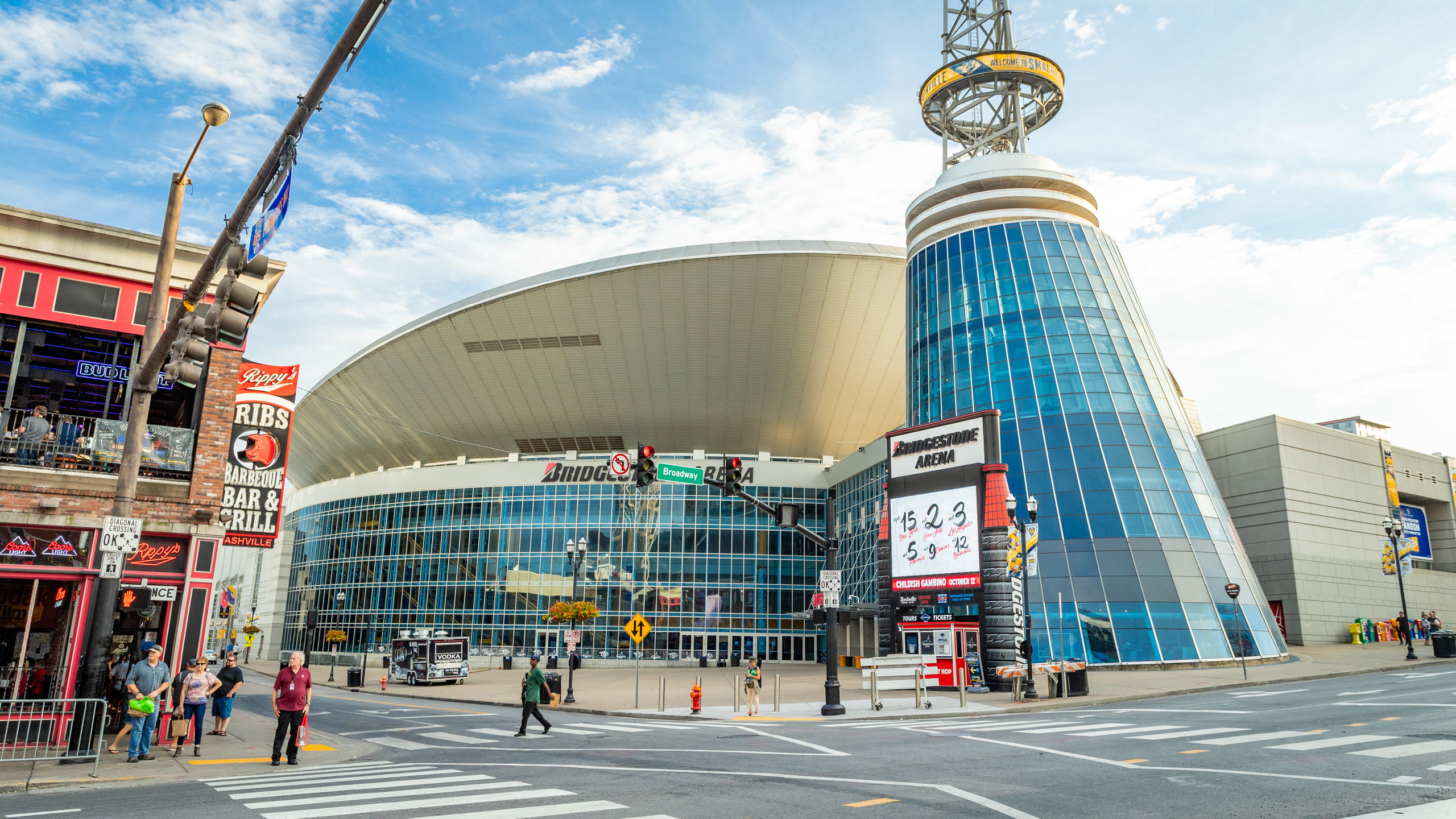 Gate 1
I found that the main entrance to Bridgestone Arena is located just to the left of the Nashville Visitor's Center, which is underneath a large radio tower that extends up from the north side of the arena. This gate is an ideal entry point for those who want to be near the Honky Tonk Highway bar district.
Gate 2
Unfortunately, I couldn't find specific information regarding Gate 2 at Bridgestone Arena. You can try contacting the arena directly at 615-770-2000 or [email protected] for guidance on this particular gate.
Gate 3
Similar to Gate 2, I couldn't find specific details about Gate 3 at Bridgestone Arena. To get accurate information about Gate 3, you can contact the arena directly using the phone number and email address mentioned above.
Last updated Mon Sep 18, 2023
Accessibility Guide
As a frequent visitor to Bridgestone Arena, I want to share with you some important information on accessibility. Bridgestone Arena is committed to compliance with the Americans with Disabilities Act (ADA) to ensure a pleasant experience for guests with protected disabilities.
When planning my visit, I found that the arena offers several ADA compliant entrances. The Nissan Entrance, for instance, can be easily accessed by guests with disabilities. Navigating through the arena has always been hassle-free for me as they provide ramps, elevators, and other access points for a smooth experience.
In my experience, the staff at Bridgestone Arena are always eager to assist and accommodate any specific needs I have. They are well-trained in handling accessibility requirements and can help guide you to designated seating areas or provide assistance during an event.
One more thing I'd like to point out: if you're planning to bring a service animal, rest assured they are welcomed at Bridgestone Arena. Just make sure to follow any guidelines and regulations related to service animals while inside the facility.
I hope this information helps you enjoy your time at Bridgestone Arena, knowing that accessibility is a top priority for them. Have a great time at your event!
Security Protocols
When visiting Bridgestone Arena, it's important we talk about the security protocols. I'll briefly discuss some guidelines to ensure a safe and enjoyable experience for everyone.
Firstly, it's highly recommended that guests do not bring bags to events. This is to enhance the safety and speed of entry for everyone. If a bag is absolutely necessary, please note that backpacks of any size are considered prohibited items and won't be allowed inside the arena. Make sure your bag meets the arena's policy requirements before attending.
As I enter the Bridgestone Arena, I understand that I'll need to follow their health and safety policies, which are based on CDC guidance, NHL guidelines, and local, state, and federal regulations. This helps ensure the wellbeing of all visitors and staff members.
While attending events at Bridgestone Arena, it's crucial to respect the rules and follow instructions provided by the security personnel. This might include going through metal detectors, presenting a valid ID, and observing any additional measures in place.
In conclusion, the Bridgestone Arena security protocols strive to ensure the safety and wellbeing of all visitors and staff. By following these guidelines, we can all enjoy events comfortably and responsibly. Remember, a safe environment is a key component to having a great time at the arena!
Important Facts and Figures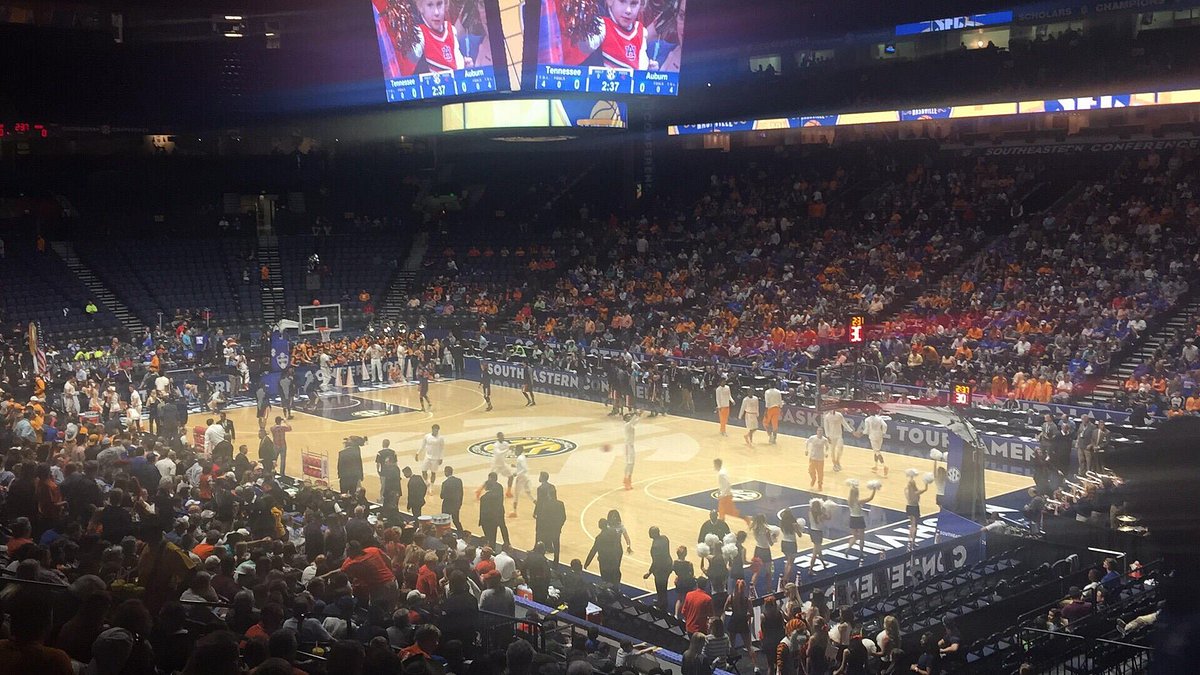 I wanted to share some important facts and figures about Bridgestone Arena that will enhance your overall experience. Bridgestone Arena is an impressive venue in Nashville, Tennessee, that hosts a variety of events, including ice hockey, basketball, concerts, and more! I've collected some key information for you below.
Capacity is always something to consider when visiting an arena, and Bridgestone has a number of different configurations for its events. They offer a seating capacity of 17,159 for ice hockey games, 19,395 for basketball games, 10,000 for half-house concerts, 18,500 for end-stage concerts, and 20,000 for center-stage concerts. So, depending on the event you're attending, you'll find a wide range of seating options available.
The arena has multiple entrances, with two main public entry points, as well as VIP entrances for a more exclusive experience. Make sure to plan accordingly, so you know where to enter based on your ticket and seating location, and you'll easily navigate your way inside.
Public transportation and parking are essential factors for a smooth visit to any venue. Nashville's Bridgestone Arena offers various options for parking in nearby lots and garages. You can also consider public transportation to reach the venue, ensuring a hassle-free experience.
Lastly, several hotels and restaurants are available near Bridgestone Arena. You can choose from a wide variety of options to maximize your trip and make it a memorable one.
Upcoming Events and Shows
I'm excited to share some of the amazing events and shows happening at Bridgestone Arena. The arena offers a variety of entertainment that caters to different interests and tastes. Let's dive into some noteworthy upcoming events.
On September 23, the much-awaited RESCHEDULED: The Chicks World Tour 2023 will take place, featuring special guest Wild Rivers. If you're a fan of country-pop and bluegrass harmonies, this is an event you shouldn't miss.
SZA: S.O.S. North American Tour with d4vd is another fantastic show to look forward to on September 24. SZA's unique blend of R&B, indie pop, and neo-soul is sure to leave you mesmerized.
For sports enthusiasts, September 27 marks a great day because Tampa Bay Lightning will go head-to-head with Nashville Predators at Bridgestone Arena. This exciting hockey match will get your adrenaline pumping.
Lastly, I'd like to mention Disney On Ice presents Find Your Hero, which is happening from September 14 to 17. This ice spectacular is perfect for families and anyone who enjoys the magic of Disney.
Remember that the Box Office Hours for purchasing tickets are open on event days only, and sales are available on the event date itself. Make sure to get your tickets to experience the thrill and excitement that Bridgestone Arena has to offer.
Conclusion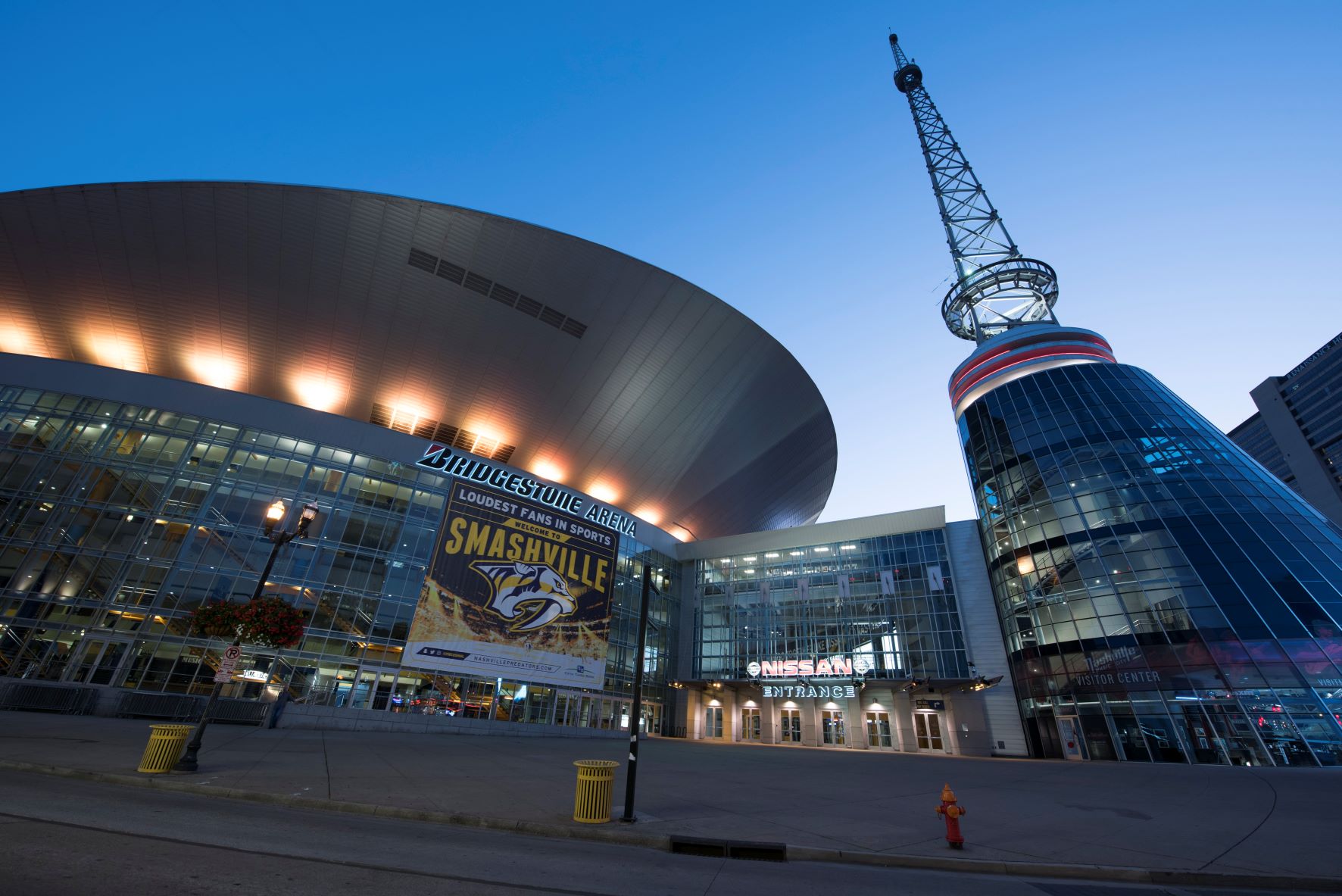 As a fan of events at Bridgestone Arena, I want to share my experience and the information I've gathered to help you make the most of your visit. When you arrive, the Main Entrance is located close to the Nashville Visitor's Center and the Honky Tonk Highway bar district, providing easy access and a lively atmosphere.
To ensure a smooth entry, remember that backpacks are not allowed, and non-clear bags must be 6.5″ x 4.5″ or smaller. Basically, think small purse or wallet. Make sure you comply with these rules to avoid delays at security checkpoints. In addition, it might be helpful to add your mobile tickets to your digital wallet for faster gate access.
During my visits to Bridgestone Arena, I found it to be incredibly accessible, with detailed information available on their website at https://www.bridgestonearena.com/accessibility. It's fantastic to see a venue that accommodates all its guests so well.
I hope this information proves helpful when planning your visit to Bridgestone Arena. Enjoy your event!