FedEx Forum is the home ground for the Memphis Grizzlies as well as the University of Memphis's Tigers. FedEx Forum is located on Beale Street in downtown Memphis.
If you plan on visiting the arena any time soon, you might be wondering about their food concessions. Let's take a look at the food at FedExForum and what they have to offer inside and outside of the arena.
What Type of Food Can You Find at FedExForum?
FedEx Forum is the region's premier entertainment and sports venue. If you have been wondering about the Food at FedExForum center, we have your back. We have gathered information about the food option you can find at the venue. Let's take a look at what you can eat at FedEx Forum.
Modern Food Options at FedExForum
Fowl Line
If you like chicken, you'll like this eatery. Boneless chicken wings, special fried chicken, soda, beer, water, and more can be found at the Fowl Line at FedExForum.
Rendezvous Plaza
The Rendezvous Plaza of the FedEx Forum sells a variety of foods and beverages, including chicken sandwiches, brisket sandwiches, pulled pork BBQ nachos, popcorn, beer, and water.
Classic Food Options at FedExForum
Memphis Burrito
Among the many tasty options at FedExForum, Memphis Burrito is the one you go for when you are craving burritos. They serve burritos and nachos stuffed with beef, shrimp, or chicken.
Snax
Snax serves popcorn, cotton candy, nachos, fried chicken tenders, French fries, beer, soda, and more serve as snacks.
Delta Grill
King Cotton Hot Dogs, popcorn, pretzels, candies, nachos, burgers, cheeseburgers, burgers, fries, chicken tenders, drinks, and more can be found at Delta Grill.
4/4 Grill
The 4/4 Grill has kielbasa, fries, wings, the game day burger, popcorn, soft drinks, alcoholic beverages, and more.
Slim & Husky's
At Slim & Husky's, you can get beer, soda, cheese, and pizza slices.
Rockabelly's
Rockabelly's serves a wide variety of snacks and drinks, including nachos, popcorn, chicken tenders, hot dogs, and pretzels.
World's Fair
Concessions at the World's Fair include many fast food favorites like fries, cheeseburgers, soft drinks, chicken tenders, alcoholic beverages, and even cotton candy.
Lucille's Bandstand
Chicken tenders, French fries, cheeseburgers, drinks, and more may be found at Lucille's Brandstand.
Beverage Options at FedExForum
Grind City Grab N Go
If you are in the mood for something to drink, Grind City Grab N Go is the place for you. Beverages like seltzers, soda, water, beer, and more, are available at Grind City Grab N Go.
Wiseacre
Beer enthusiasts in search of local brews from Memphis need to look no further than this stall. Craft beer, Reuben sandwiches, supreme nachos, and more can be found here.
Dessert Options at FedExForum
Cotton Candy Stand
FedExForum has many different concession stands located all over the concourse and arena floor that serve cotton candy. If you are a sweet tooth, visit the cotton candy stand and grab your favorite flavored cotton candy.
Top 4 Restaurant Options for You Around FedExForum
The four restaurants we've chosen from the area around FedExForum can accommodate any diner, whether you're looking for a romantic dinner for two or a fun family meal. Close to the Forum, you'll find these amazing dining options.
Itta Bena
The greatest place to grab a drink and a snack before a game is in Itta Bena, which is usually open early for happy hour. Tucked away high above the noise of Beale Street, Itta Bena has a great view from above.
Southern specialties such as Cajun-grilled shrimp, she-crab soup, fried green tomatoes, and duck & waffles are all delicious here, despite the name suggesting Italian food.
Dyer's Burgers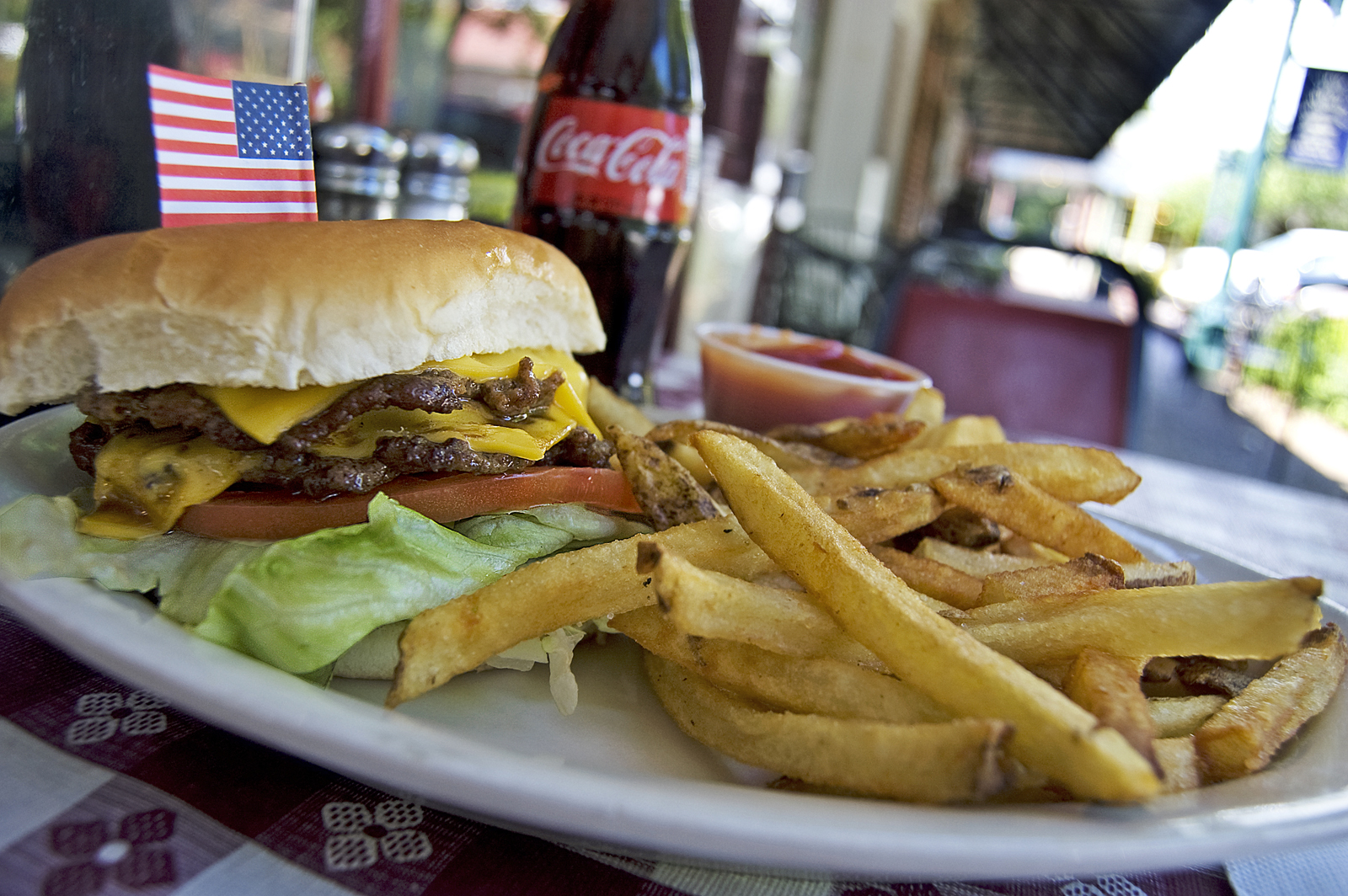 Before the game at FedExForum, stop by Dyer's Burgers for a burger and beer if you are hungry.
Burgers from the illustrious Dyer's can have between one to three patties and as much as three pieces of cheese. Hot dogs, chicken fingers, wings, and shakes are available here. Dyer's is a hotspot for late-night revelers because it stays open into the early hours.
This '50s-themed eatery has several locations across town. If you are heading towards FedExForum then opt for the one on Beale Street because of its convenient location and cool atmosphere.
Capriccio Grill – Peabody Hotel Memphis
If you're looking for an excellent downtown restaurant and want to escape the post-game crowds and insanity on Beale Street, Capriccio will be perfect for you.
Some true Southern staples are included as starters that will remind you of homemade food.
Classics like fried green tomatoes are served with a plate of bacon, cheese, and other toppings. They add cheese and bacon to fried green tomatoes to elevate the taste of the basic dish.
This is the place to go if you've never tried authentic buttermilk fried chicken. Capriccio also offers a jarred version of a traditional barbecue salad, with pulled pork and barbecue sauce that can be poured over lettuce.
South of Beale
South of Beale has a great selection of drinks, including Ghost River, a locally brewed beer, and a wide variety of wines. On the days of the home games at FedExForum, they sell Grizz Shots, a blue-hued concoction that tastes like lemon drops.
Bar pies, which are like pizza but with a twist and feature ingredients like cheddar cheese, pulled barbecue pork, and caramelized onions, are just one of many tasty reasons to stop by.
Conclusion
Food at FedExForum is one of the best parts of visiting the venue. Use the above information to navigate to one of the many excellent eateries located within the stadium. Don't miss the food and entertainment at FedEx Forum!
FAQ
Is Outside Food Allowed at the FedEx Forum?
Nothing edible or drinkable may be brought into FedExForum. However, if you're looking for somewhere to eat or drink outside of the venue, there are many options nearby.
Is Smoking Allowed Inside the FedEx Forum?
No, smoking is strictly prohibited inside the FedEx Forum.
James is a big time NBA Golden State follower, who makes sure to catch games when he's in the area. He likes to follow International Soccer, with an interest in small town soccer club, Blackburn Rovers located in the North on the UK.