The FedEx Forum is one of the landmark buildings in Memphis. It is home to the city basketball team, the Memphis Grizzlies, but it also hosts hockey games and concerts. This arena attracts many customers, and finding a parking spot nearby may seem daunting for many drivers.
Therefore, if you want to find the best parking near FedEx Forum, this article contains the necessary information.
With any further ado, let's get started!
This parking lot is located quite near FedEx Forum in Memphis. The distance between the locations is only 0.2 miles, which is only four minutes of walking distance.
Moreover, many tourist attractions are nearby, such as the Memphis Rock and Soul Museum, the premium cigarette shop Havana Mix, Blues City Cafe, etc.
The parking lot has many great reviews online and many satisfied customers because it offers high-quality services. Also, various payment methods are available, such as cash, card, pay machine, and contactless card transfers.
Furthermore, the parking owners offer very affordable parking rates and many premium options, such as the star space spot offer.
Additional information
Location
Premium Parking – P2726
Price Range
2 hours – $13
4 hours – $18
6 hours – $22
8 hours – $26
Star Space 2 hour/s – $17
4 hours – $20
6 hours – $25
8 hours – $30
Working Hours
24/7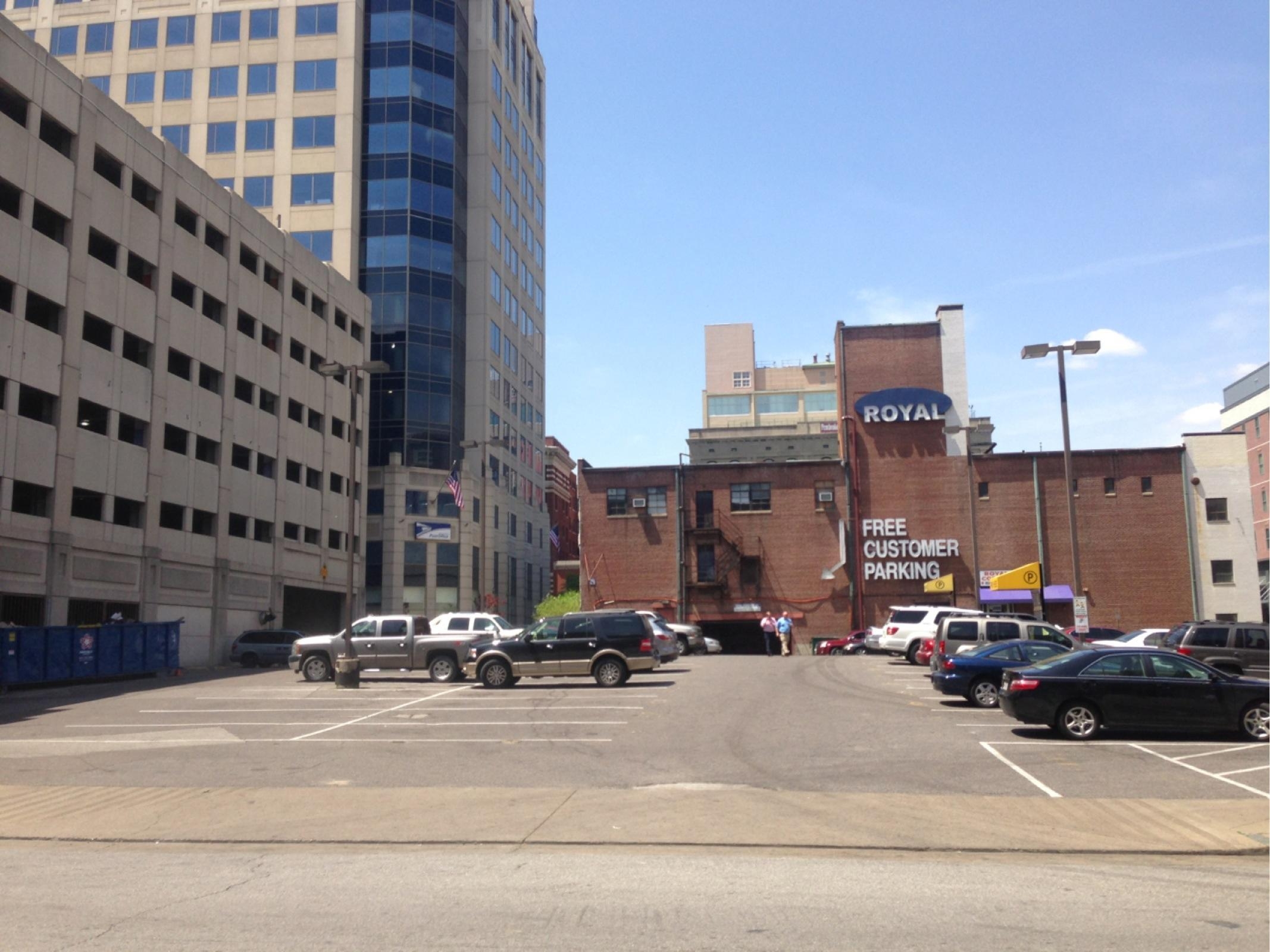 This parking lot is located in an attractive area of Memphis. The distance between the parking and the most prominent building in Memphis is only 0.3 miles or approximately seven minutes of walking distance.
The location is very attractive since it is adjacent to some of the frequently visited places in the city, such as the coffee shop Rum Boogie Cafe, the BB King Blues Club & Grill, the sports bar Hooters, etc.
The parking rates are affordable, and there are many different payment options, including cash, card payments, and contactless card payments.
Moreover, it is popular among the public because it offers a rare combination of high-quality services and reasonable prices. Also, it is very accessible to the public.
Additional information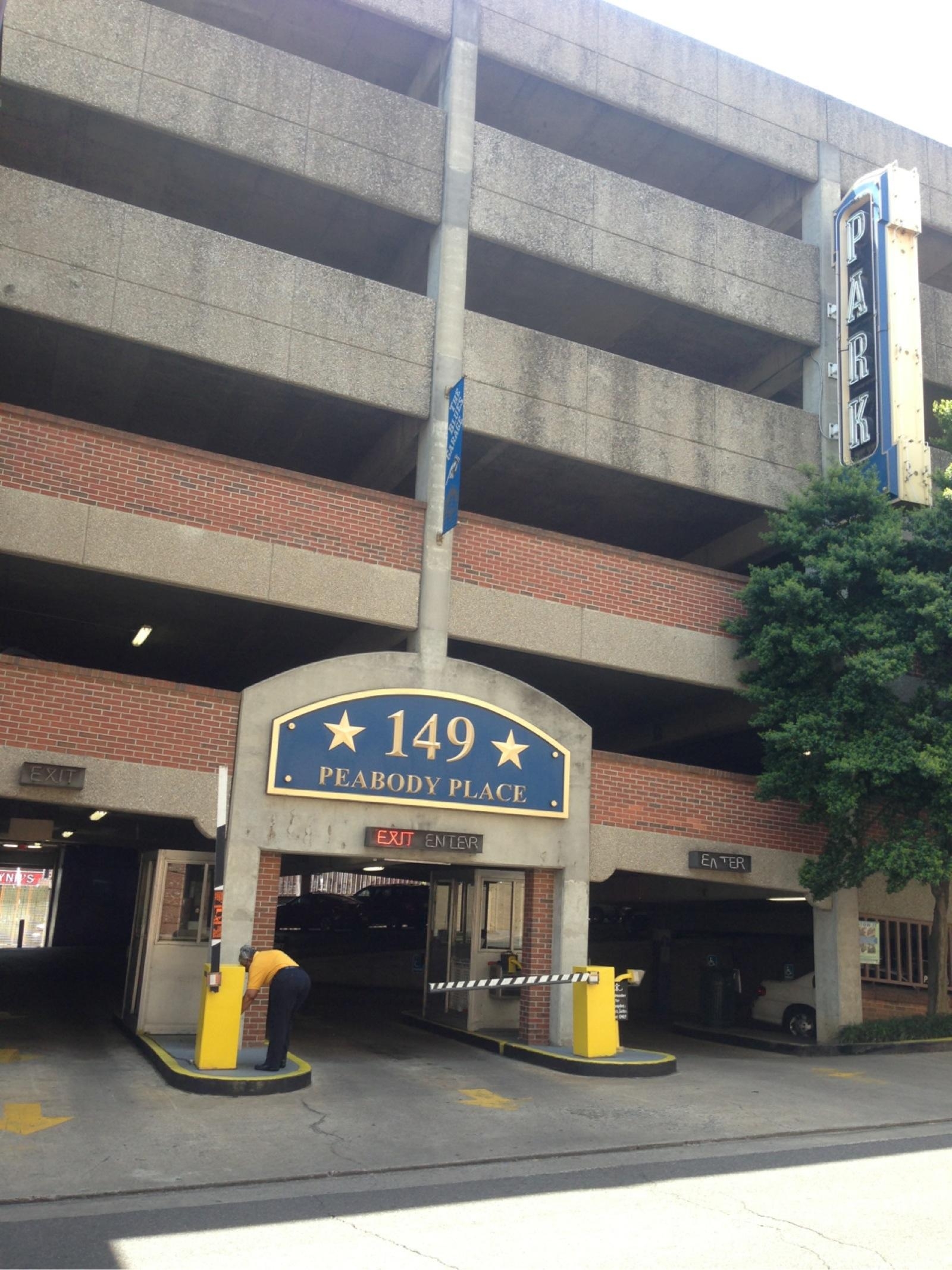 The facility location is ideal since it is within walking distance of the most popular building in Memphis, the FedEx Forum. The distance between these two is only 0.3 away, and the walking distance is estimated to be seven minutes.
Due to its proximity to some of Memphis' most popular locations, the garage's location is quite desirable. The Orpheum Theater, the city's most renowned theater, is located close by, in addition to several famous restaurants and hotels.
Furthermore, the facility makes paying for reserving parking spots very easy since it offers various payment methods, including cash, card, and online payments. Also, clients can book their parking spots on the facility's official website and use the available discounts for online payments.
Additional information
| | |
| --- | --- |
| Location | 149 Peabody Pl |
| Price Range | 30 minutes – $160 minutes – $2 (every additional 30 minutes cost $1) Evenings – $10 (Weekends – $12) |
| Working Hours | 24/7 |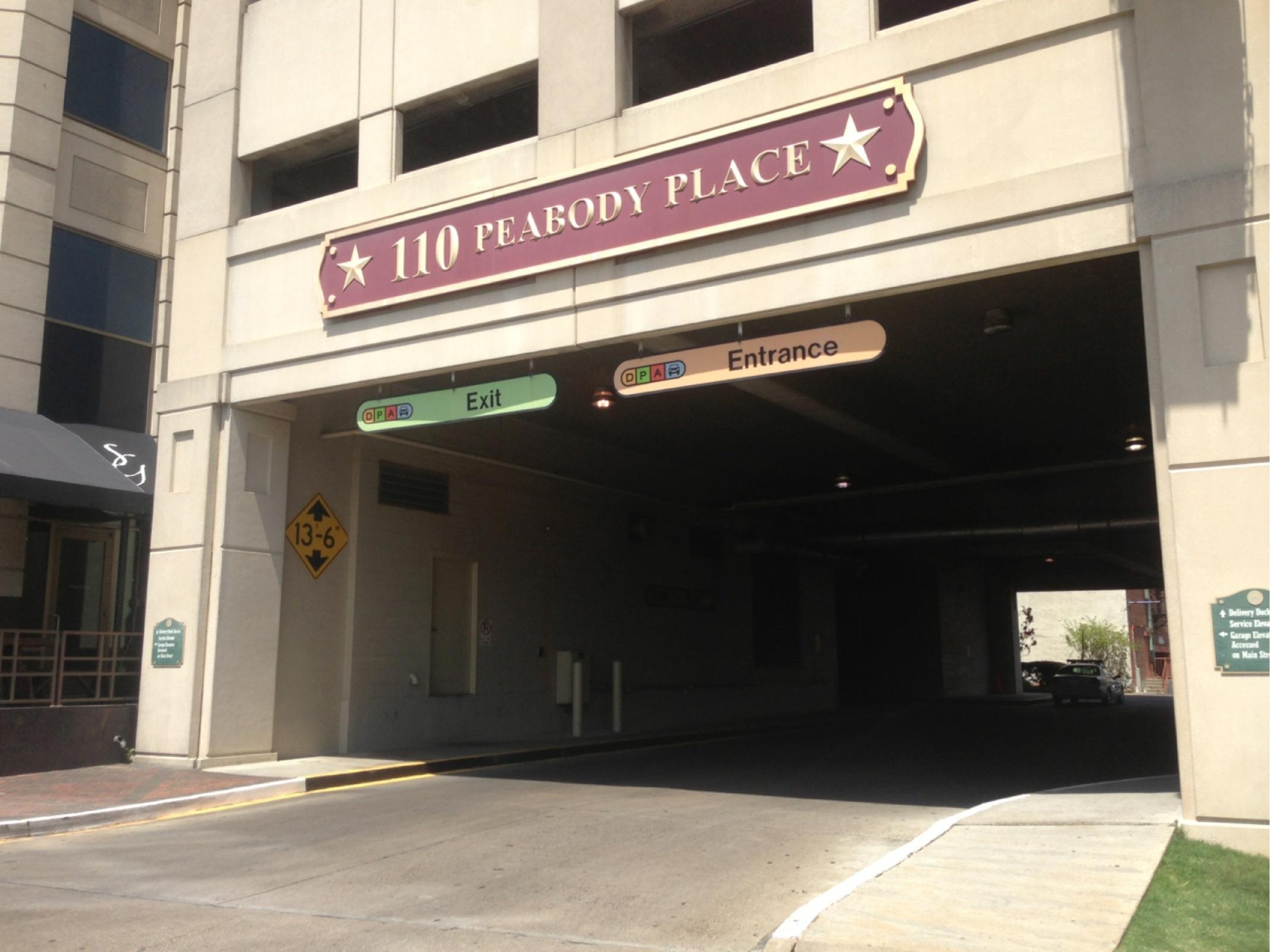 This parking garage is located in a frequent area, only 0.4 miles away from the iconic FedEx Forum in Memphis. It should take 9 to 10 minutes to walk there.
The garage is located across from the famous grill house, The Majestic Grille, and the legendary ice cream and cake parlor, Margie's 901 Homemade Ice Cream and Cakes.
Moreover, the Memphis Tourism Center may be found nearby. Also, many of the town's landmark buildings are located close to this parking facility.
Furthermore, this facility is in line with modern technological trends and accepts ParkWhiz card payments alongside the more classical card payments. The option of online parking spot reservation is possible, making the facility more accessible to the general public.
Additional information
| | |
| --- | --- |
| Location | 110 Peabody Pl |
| Price Range | 60 minutes – $1 (every extra hour costs 1$) Monthly – $82.31 |
| Working Hours | Mon-Sun 00:00 – 23:00 |
The garage has an excellent location, only 0.3 miles away from the FedEx Forum. Visitors can access the arena on foot since the distance is only five to seven minutes.
Moreover, the Starbucks Coffee shop and the MLK Memorial Park are nearby. Also, the Rock and Soul Museum and Beale Street Entertainment District are within walking distance. The facility offers numerous benefits for drivers, including a flat hourly rate and a 24-hour service offer.
Online spot reservation is also possible, alongside the more traditional drive-in reservation. Because of the high quality of its services and the reasonable prices, this facility is also popular among the public.
Additional information
| | |
| --- | --- |
| Location | 200 S 2nd St |
| Price Range | 24 hours – $15Flat rate (up to 8 hours) – $5Flat rate (up to 12 hours) – $10 |
| Working Hours | 24/7 |
This is the last one on our list among the driver's choices for parking near FedExForum. The distance between the locations is only 0.6 miles, with an average walking distance of 13-16 minutes.
Some of the most attractive places in the city are close, including the Fogelman Downtown YMCA, the grill house, Charlie Vergos' Rendezvous, Fielder Square, etc.
Furthermore, there are numerous financial benefits to using this facility. It has very affordable prices and accepts credit card payments. There is an option for parking spot reservation online, in addition to the classical drive-in option. It also features star space parking.
This facility offers high-quality services and has excellent reviews from customers. It is highly rated on many parking web pages, which is proof of its quality.
Additional information