Heading to an event at the American Airlines Center in Dallas? It's essential to know about the various gates and entrances to make your experience as smooth as possible. In this article, I'll share everything you need to know about navigating your way through this popular venue.
The American Airlines Center is a top-notch facility, hosting exciting events like Dallas Mavericks basketball games and Dallas Stars hockey matches, among others. With its various levels and entrances, this venue has been designed to accommodate the needs of different guests. In the following paragraphs, I'll detail important information about each of the entrances to help you feel prepared and at ease upon arrival.
Before diving into the specifics, it's important to note that the American Airlines Center continuously updates its safety guidelines and accessibility policies. So, make sure to consult their website before your visit to stay informed on the latest procedures and requirements. Now, let's explore the gates and entrances at the American Airlines Center to make your next visit a breeze!
Arriving at the American Airlines Center
Parking Tips
I found that when arriving at the American Airlines Center, it's important to be aware of a few parking tips to make the experience as smooth as possible. First, arrive early as it allows for the best choice of parking spots. There are numerous lots and garages surrounding the arena, some of which offer reasonably priced parking. Make sure to check the American Airlines Center's official website for parking information and prices, as it could vary depending on the event.
Public Transport Options
If you prefer to use public transportation, there are a few options available. The Dallas Area Rapid Transit (DART) provides both bus and light rail services to the American Airlines Center vicinity. The Victory Station is the light rail stop nearest to the venue and is served by both the Green and Orange lines. If you choose to use buses, there is a bus stop located near the Victory Plaza entrance. Make sure to check the DART schedule on their website to plan your trip accordingly.
Rideshare Spots
For those who prefer using rideshare services like Uber or Lyft, the American Airlines Center has designated rideshare pick-up and drop-off locations. These spots can be found near the Victory Plaza and North Entry plazas. Make sure to follow any signage or instructions provided by these rideshare companies, as they may have specific requirements for pick-up and drop-off during high-volume events. Using rideshare is a convenient option, as it saves time looking for parking and helps to avoid traffic congestion around the arena.
Understanding the Entrance System
Main Entrance
The American Airlines Center has a well-organized entrance system to help guide visitors. At the North Entrance, you'll find the main entry point to the arena. This entrance is usually the busiest, as it is the primary location for accessing the facility. When you arrive, remember to have your ticket ready for scanning by the staff to ensure a smooth and hassle-free admission.
VIP Entrance
For those fortunate enough to have VIP access, there is a dedicated VIP entrance to make your experience more exclusive and enjoyable. This entrance usually has less foot traffic, allowing for quicker entry into the arena. It is essential to have your VIP credentials ready, such as a VIP ticket or wristband, when approaching this entrance for a seamless experience.
Accessibility Entrance
Lastly, the American Airlines Center also has an entrance designed for guests with accessibility needs. This entrance features wider entryways and ramps to accommodate wheelchairs or mobility devices. If you have an accessibility requirement, be sure to bring any necessary documentation, such as disability identification, when approaching this entrance to ensure that the staff can accommodate your needs accordingly.
Security Procedures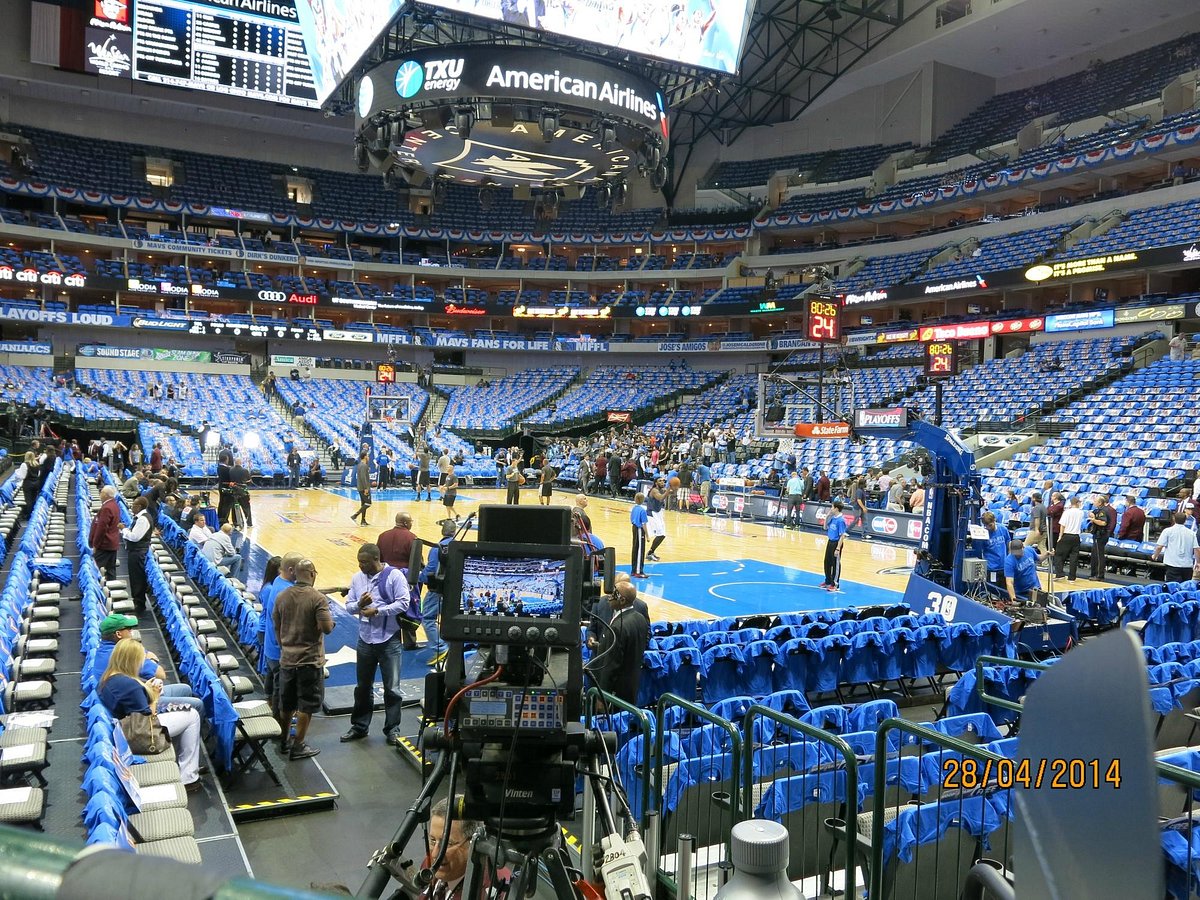 Bag Policy
At the American Airlines Center, guests are allowed to bring a wristlet, clutch, or wallet that measures 4.5″ x 6.5″. This policy helps to ensure everyone's safety and makes the security process more efficient. Please keep in mind that larger bags or backpacks are not allowed inside the venue. I recommend leaving unnecessary items at home or in your car to speed up the entry process and minimize the chances of having to return items to your vehicle.
Metal Detectors
When entering the American Airlines Center, all guests are required to pass through a metal detector screening. This includes the use of hand-held wands and a visual inspection by the venue's security personnel. The purpose of these procedures is to detect any prohibited items and ensure the safety of everyone inside the arena. To make this process go smoothly, I suggest removing any metal objects, like keys, coins, or cellphones, from your pockets before the screening. Following these security tips will help everyone have a great time and create lasting memories.
Finding Your Way Inside
Seat Maps
When I visit the American Airlines Center, I find it helpful to use the interactive concourse maps provided on their website. These maps cover the different levels of the arena, such as the Plaza Level, Flagship Level, Platinum Level, and Admiral Level. By checking these maps, I can easily locate my seat and familiarize myself with the layout of the arena. This saves me time and helps me avoid any confusion when navigating inside the venue.
Directional Signage
I also appreciate the clear and user-friendly directional signage throughout the American Airlines Center. The signs are strategically placed to guide me towards the various sections, entrances, and exits. They also provide information about nearby amenities, such as restrooms and concession stands. The well-organized signage system makes it a breeze for me to find my way inside the arena and enjoy the event.
Additional Amenities
At the American Airlines Center, there are several amenities provided to enhance your experience and make your visit more comfortable. In this section, I'll be discussing some of the important amenities, including restrooms, concessions, and the souvenir shop.
Restrooms
During my visit, I found that the American Airlines Center has well-maintained and easily accessible restrooms throughout the arena. They are located on every level, so no matter where your seat is, there should be a restroom nearby. The restrooms are also ADA compliant, ensuring accessibility for all guests.
Concessions
One of the things I enjoyed during my time at the American Airlines Center was the variety of concessions available. There is a wide assortment of food and beverage options, ranging from classic arena snacks like popcorn and hot dogs to more unique offerings such as local cuisine and specialty items. In addition, there are various bars and beverage stations where you can purchase your preferred drinks, including soft drinks, beer, and cocktails.
Souvenir Shop
Don't forget to check out the American Airlines Center's souvenir shop while you're there. Here, I found an assortment of merchandise, including apparel and accessories for the Dallas Mavericks and Dallas Stars, as well as other event-specific items. It's a great place to pick up a memento from your visit or a gift for a fellow fan.