As a frequent visitor to AT&T Stadium, I know how exciting it can be to attend a game or event at this massive venue. Located in Arlington, Texas, between Dallas and Fort Worth, AT&T Stadium primarily serves as the home of the Dallas Cowboys. With a seating capacity of over 100,000, it's one of the largest domed stadiums in the world and offers a thrilling experience for all who attend.
To make your visit as smooth and enjoyable as possible, it's essential to understand the various gate and entrance options available. In this guide, I'll walk you through the different gates and entrance locations, ensuring that you can efficiently navigate this impressive stadium and make the most of your time there. So, whether you're attending a football game, concert, or special event, you can expect a fantastic experience from beginning to end.
History of AT&T Stadium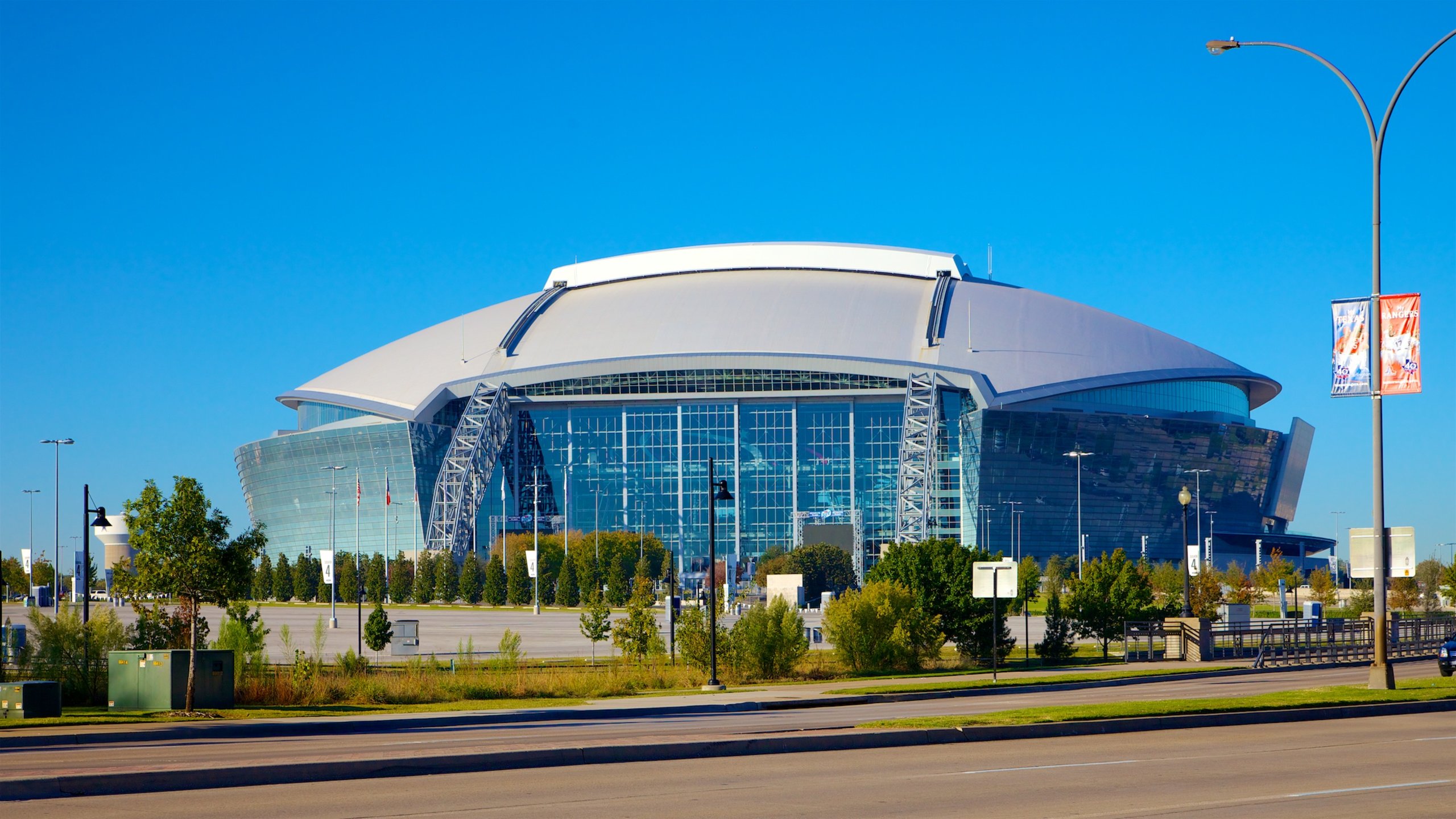 I remember when AT&T Stadium first opened its doors back in 2009. It was a massive reconstruction project that transformed the venue into a state-of-the-art stadium we know today. The inclusion of a retractable roof allowed for "rain-or-shine" game days and made it possible to host versatile events throughout the year.
As the construction began, the estimated cost was $650 million, but the final cost climbed up to a whopping $1.15 billion! It's now one of the most expensive sports venues ever built. I must say, the investment was well worth it, as the stadium is now an iconic landmark that hosts numerous notable events.
One of the most memorable features of AT&T Stadium is its massive jumbotron. At 160 feet wide and 72 feet tall, it guarantees an excellent view for every football game, concert, or special event held at the stadium.
Let me share some interesting facts about the AT&T Stadium's retractable roof with you. It is supported by two enormous arches, making it a truly impressive engineering feat. The retractable roof not only keeps fans comfortable during unfavorable weather but also adds to the unique character of the stadium.
In summary, AT&T Stadium's rich history and innovations since its opening in 2009 have made it a true symbol of pride for the city of Arlington, Texas. Whether attending a football game or any other event, visitors are sure to be left in awe by the stadium's impressive infrastructure and top-notch amenities.
How to Reach AT&T Stadium
As a visitor, I often use different modes of transportation to get to AT&T Stadium. There are several options I use, depending on the specific situation. Here's a summary of some of the options I find helpful:
Driving from Dallas (east of AT&T Stadium): If I have my own vehicle, I usually follow these directions:

Take Interstate 30 West
Exit Ballpark Way, and keep right at the end of the exit ramp
Turn right on Ballpark Way
Turn right on Randol Mill Road
Turn left at the signal at Cedarland Plaza; for Blue Lot parking

Rideshare: When I prefer rideshare services like Uber or Lyft, it's important to note that AT&T Stadium has a designated rideshare pickup and drop-off zone. This helps me avoid confusion and ensures a smoother experience when I arrive for events or games.
Public Transportation: If I prefer public transit, there are options like the DART (Dallas Area Rapid Transit) that can connect me with a bus service that goes directly to the stadium. This is a cost-effective option for me when I don't have access to a vehicle or rideshare service.
In addition to these transportation options, it's crucial for me to consider pre-purchasing parking passes if I intend to park at the stadium. I find it helpful to reserve parking in advance to save time and avoid delays when I arrive.
Entrance Points
At AT&T Stadium, there are several entrance points to ensure a smooth flow of guests attending events. I'll provide you with a brief overview of these entrances to help you navigate the stadium easily.
Gate A is one of the main entry points at AT&T Stadium, providing a convenient access to the stadium's Main Concourse. If you're coming from parking lots 5, 6, or 7, this entrance will be an ideal choice for you.
Gate B is another great entrance option, especially for those coming from parking lots 10 and 11. From here, you'll easily get to the Main Concourse and enjoy a comfortable walk to your seat section.
For those who are coming from parking lots 1, 2, or 3, Gate C is located conveniently for you. Like the other gates, you'll have access to the Main Concourse from here, making it an easy way to enter the stadium.
On the other hand, Gate D serves visitors coming from parking lots 9 or 10. As with the other entrance points, you'll have no trouble accessing the Main Concourse through this gate.
Gate G is designed for visitors coming from parking lots 1, 2, or 3. It effectively serves as an alternative to Gate C, allowing more convenience when attending events with large crowd sizes.
Lastly, Gate H serves as another entrance point for those coming from parking lots 5, 6, or 7. This gate, like Gate A, is ideal for easy access to the Main Concourse.
Using this information, I believe you'll have a hassle-free and enjoyable experience when visiting AT&T Stadium. Happy game day!
Gate Information
As an AT&T Stadium visitor, I want to help you navigate your way through the various gates and entrances. Below, I've provided information on each gate and their locations for a more convenient experience at the stadium.
Gate A
Gate A is one of the main entrances at AT&T Stadium. It is located on the west side of the stadium, offering easy access to different parts of the stadium, including the event level and main concourse. Keep in mind that this gate can get crowded, so plan accordingly.
Gate B
Gate B is situated on the northwest corner of the stadium. This entrance provides easy access to the Mezzanine Level and Silver Level seating areas. It's a good option for those heading towards the north side of the stadium.
Gate C
Gate C can be found on the northeast corner of AT&T Stadium. Like Gate B, this entrance is ideal for visitors heading towards the north side of the stadium. It provides access to the Mezzanine, Silver, and Star Level sections, as well as the Upper Concourse.
Gate D
Located on the east side of the stadium, Gate D offers access to the Event Level, Main Concourse, and Optum Hall of Fame Level. This entrance is ideal for those sitting on the east side, and it's usually less crowded than Gate A.
Gate E
Gate E is situated on the southeast corner of AT&T Stadium. This entrance is perfect for those heading to the south side of the stadium and provides access to several seating levels, including Mezzanine, Silver, and Star Levels.
Gate F
Gate F is positioned on the southwest corner of the stadium. Like Gate E, this entrance offers convenient access to the Mezzanine, Silver, and Star Levels for visitors sitting in the south-side sections of AT&T Stadium.
Gate G
Gate G is found on the west side of the stadium, near Gate A. This entrance leads to the Ring of Honor level and Upper Concourse, making it an excellent choice for visitors heading towards the west side of the stadium.
Gate H
Lastly, Gate H is on the south side of the stadium, nestled between Gates E and F. This entrance provides access to the Upper Concourse and is perfect for those sitting in the south-side sections of the stadium.
I hope this information helps guide you through the various gates and entrances at AT&T Stadium. Enjoy your visit!
Parking and Transport Details
I found that AT&T Stadium, home to the Dallas Cowboys, offers an extensive parking system with more than 12,000 parking spaces and the ability to accommodate up to 3,000 vehicles in off-site lots. The stadium provides a smooth and convenient experience for fans by offering various parking options.
Cowboys Blue Lots and Cowboys Silver Lots are some of the available parking options at the stadium. It's important to keep in mind that parking passes can be purchased in advance through the stadium's online system, making it easier for fans to secure their spots before they arrive at the game. Here's a link to buy Dallas Cowboys tickets and parking passes from VividSeats.com.
To ensure an exceptional experience for guests, the Cowboys have created a transportation and parking plan designed to keep traffic moving and make it easy to park. They've also prioritized safety while fans enter and exit the stadium. Remember, it's always a good idea to arrive early to avoid any last-minute delays or issues.
In summary, AT&T Stadium offers a well-organized parking and transportation system, making game day enjoyable and hassle-free for fans. With various parking options available and a focus on safety, I'm confident that your experience will be a positive one.
Security Measures at the Stadium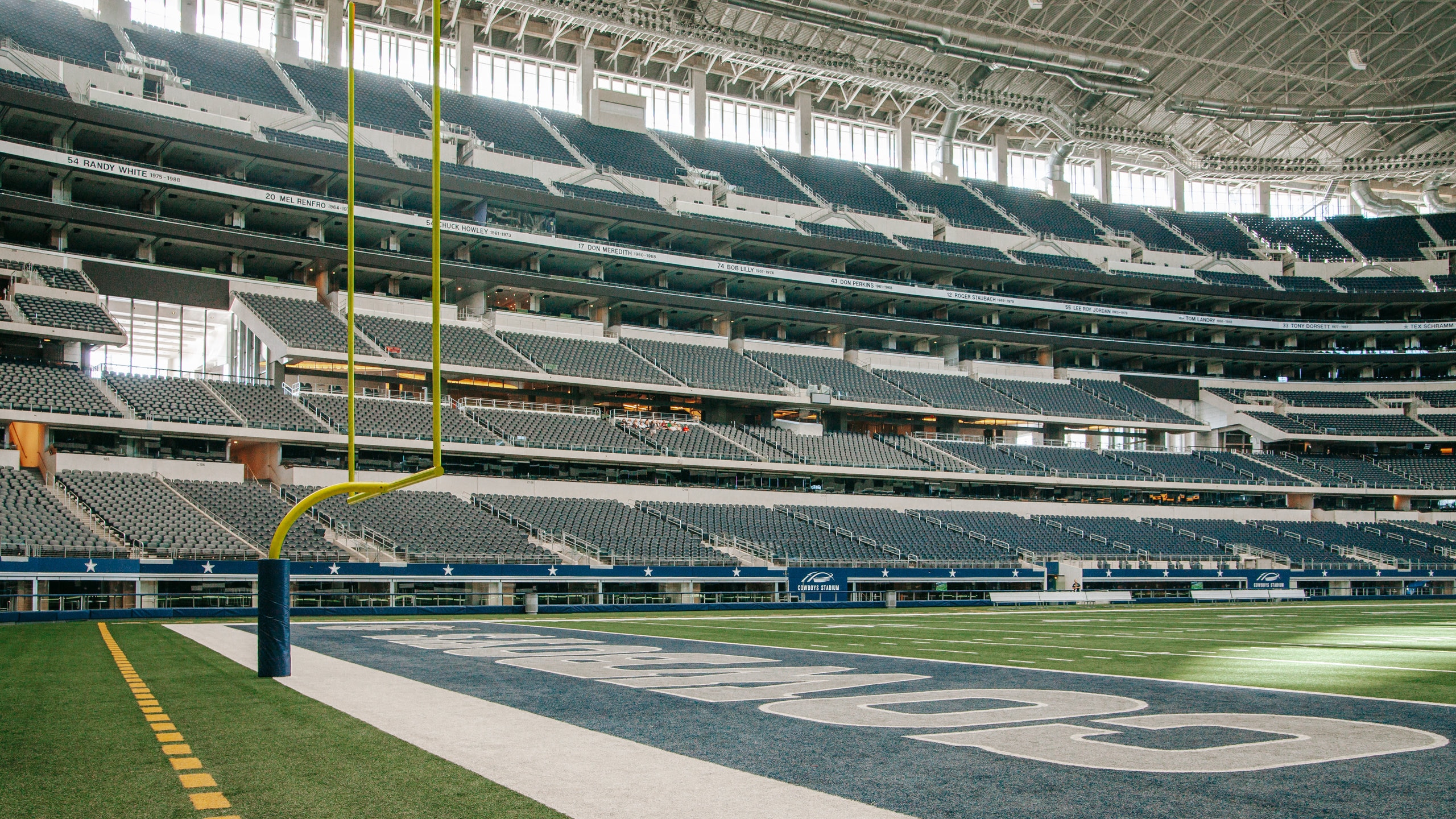 As someone who has been to AT&T Stadium, I wanted to share some useful information about the security measures in place there. This way, you can be better prepared for your visit and ensure a smooth experience.
When entering the stadium, you can expect to go through metal detection and bag checks. These security measures are in place to help ensure the safety and enjoyment of all attendees. I recommend following the guidelines on their website regarding bag size and permitted items to streamline the process and avoid any unnecessary delays.
Access control is another essential security element at AT&T Stadium. I noticed attentive staff positioned at various points inside the venue. Their presence is both helpful and reassuring for any questions or assistance you might need during the event.
Besides regular security checks, AT&T Stadium also provides a team of security rovers and field security personnel who monitor the event closely. They are there to handle any urgent situations and help maintain a comfortable atmosphere for all attendees.
One helpful tip I'd like to offer is to download your mobile tickets to your digital wallet ahead of time. Doing so will save you time and effort when entering the stadium, making the whole process more efficient. Simply scan the ticket on your phone and enjoy the event!
In summary, the security measures at AT&T Stadium are designed to ensure a safe and enjoyable experience for everyone. Just follow the guidelines on what to bring and be prepared to go through the necessary checks when entering. I hope you have a great time at the event!
Accessibility Features
As a friendly guide, I think it's important to shed some light on the accessibility features available at AT&T Stadium. This remarkable stadium caters to the needs of its patrons, making every visit a welcoming experience.
Firstly, AT&T Stadium provides accessible seating for guests with wheelchairs, ensuring a comfortable and enjoyable experience during any game or event. Additionally, the stadium offers many elevators and ramps to make movement around the venue smooth and hassle-free for those who require it.
Another valuable accessibility feature is the availability of Assistive Listening Devices (ALDs) for individuals with hearing impairments. These devices amplify the sound and can be used during games and other events to enhance the experience for fans with hearing difficulties.
Furthermore, the AT&T Stadium ensures that guests with visual impairments have an enjoyable experience too. The entire stadium is equipped with braille and tactile signs to help navigate around the stadium efficiently and safely.
To sum up, whether you're attending a game or any other event, AT&T Stadium does its best to accommodate all its guests, ensuring that everyone has a friendly and enjoyable experience. Remember, accessibility services are available throughout the stadium, so don't hesitate to ask for assistance if needed!
Food and Beverage Locations
As someone who loves attending games and events at AT&T Stadium, I can assure you that the stadium offers a variety of delicious food and beverage options to enjoy during your visit. AT&T Stadium is located at 1 AT&T Way, Arlington, TX 76011, and it's home to the NFL's Dallas Cowboys.
When I'm at the stadium, I find that there are great food options available throughout the venue. The stadium features various concession stands serving classic game-day fare like hot dogs, nachos, and soft pretzels. These concession stands are usually located near each entrance and along the main concourse, so they're easy to find and access.
For a more upscale dining experience, there's the Stadium Club. As a Season Ticket Holder myself, I appreciate that this private, members-only club offers an inclusive food and beverage experience from three hours prior to kickoff until one hour postgame. They also host exclusive, members-only events throughout the year, making it a great option for enjoying a game or event in style.
Another thing I love about AT&T Stadium is the variety of local vendors and specialty food options. These can usually be found in designated sections throughout the stadium, so keep an eye out for unique and delicious offerings.
In terms of beverages, there are a number of bars and drink stands scattered throughout the stadium. Whether you're looking for a cold beer, a refreshing soda, or a specialty cocktail, you won't have any trouble finding a suitable option.
I hope this information helps you find the perfect food and beverage options during your visit to AT&T Stadium. Enjoy the game!
Stroller and Bag Policy
As a fan attending a game or event at the AT&T Stadium, I want to make sure you're aware of the stroller and bag policy. This policy ensures that everyone has a comfortable and enjoyable experience while keeping security measures in check.
First, let's talk about strollers. AT&T stadium doesn't provide any specific information about stroller policies. It's best to contact the stadium directly for information about stroller restrictions and storage options.
Now, let's discuss the AT&T Stadium bag policy. Fans are encouraged not to bring any bags to the stadium for a smooth and fast entry process. If you need to bring a bag, make sure it complies with the following guidelines:
Clear tote: Must be made of plastic, vinyl, or PVC, and cannot be larger than 12″ x 6″ x 12″.
Plastic storage bag: Must be clear, one-gallon, and resealable.
Small clutch purse: Can be approximately the size of a hand (no larger than 4.5″ x 6.5″), with or without handles or straps.
Please note that the stadium adheres to the NFL All Clear Bag Policy, which means all bags must be transparent and within the size limits mentioned above. Non-approved bags will not be permitted inside the stadium, so it's essential to plan accordingly.
If you happen to have a bag that doesn't comply with the stadium's policy, check out Bounce's Arlington Luggage Storage Spot for a convenient storage option close to the stadium.
I hope this information helps. Enjoy your time at the AT&T Stadium!
FAQs About the Stadium
As I've been to AT&T Stadium a few times, I have gathered some frequently asked questions for you. This should help you have a smoother experience when you visit this amazing stadium.
First and foremost, it's important to know when the gates open. For AT&T Stadium, the gates usually open about 2 hours before kickoff, but this could vary depending on the event. Be sure to check on the event details for the specific time when the gates open.
AT&T Stadium has multiple entrances for you to choose from. The main gates are A, B, C, D, G, and H, each with their location around the stadium. Make sure to review the stadium map so you can find your entrance quickly. Remember, choosing the most suitable entrance can save you time and help you avoid long lines.
When it comes to parking, AT&T stadium has lots of options for you. You can pre-purchase a parking pass or find cash parking on game day. However, to ensure you have a place to park, I suggest buying a parking pass ahead of time.
While inside the stadium, you might be curious about seating. AT&T Stadium has a seating capacity of over 100,000, making it one of the largest domed stadiums in the world. The stadium features multiple levels, including the Main Concourse, Mezzanine Level, Optum Hall of Fame Level, Ring of Honor Level, Silver Level, Star Level, and the Upper Concourse, so there are plenty of options for you to enjoy the event.
One of my favorite things about AT&T Stadium is the massive jumbotron. It's 160 feet wide and 72 feet tall, providing an excellent view from any seat in the house.
AT&T also offers a clear bag policy to ensure the safety and security of all guests. Make sure to bring a bag that is within policy guidelines, otherwise, you won't be allowed to bring it in.
Don't forget that if you run into any issues, the friendly staff at AT&T Stadium is there to help. Enjoy your visit to this incredible venue!
Tips for Attending a Game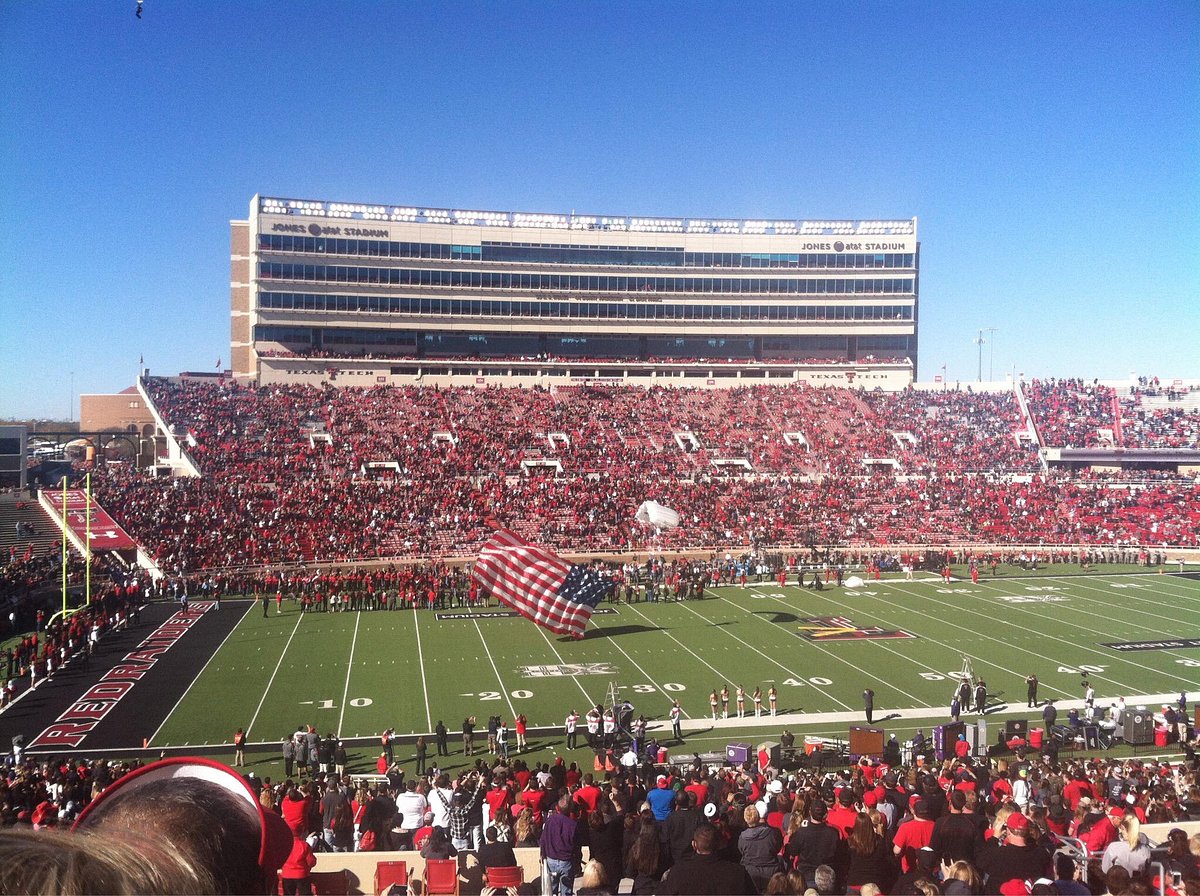 I always find it helpful to arrive at AT&T Stadium early since the parking lots open approximately 3 hours before kickoff. This gives me enough time to find a good parking spot and enjoy some pre-game festivities. The AT&T East Plaza and Miller LiteHouse typically open 2 hours before kickoff, offering a great place to hang out and grab some food or drinks.
When it's time to enter the stadium, the entrances usually open about 1.5 to 2 hours prior to the game. AT&T Stadium has ten entrances located conveniently around the exterior, so it's easy to find one close to my parking location. I try to avoid last-minute arrival, as lines can get quite long closer to kickoff.
Once inside the stadium, I make it a point to explore the concourses and clubs, which open 2 hours before the game starts. There are many food options to choose from, but I personally recommend trying the Texas barbecue or the classic stadium nachos.
If I'm looking to buy Dallas Cowboys tickets, I prefer using Vivid Seats because they show me what my view from the seat will look like before I make a purchase. This helps me decide if I want to splurge on better seats or save my money for souvenirs from the stadium shops.
For those who also want to explore the area around AT&T Stadium, there are some great attractions nearby, such as:
Globe Life Park: Home of the MLB Texas Rangers
Six Flags Over Texas: A thrilling theme park
Six Flags Hurricane Harbor: A fun-filled water park
Just remember to always wear comfortable shoes, as there might be a lot of walking involved, both inside and outside the stadium. I also suggest bringing a clear bag, as AT&T Stadium follows the NFL's clear bag policy, ensuring a smooth entry process.