As a Dallas Cowboys fan, finding the best place to buy tickets can be a crucial part of enjoying the game day experience. With so many options available on the market, it's essential to identify trustworthy sources that guarantee not just a great deal, but also a seamless purchasing experience to make sure you don't miss out on any of the action.
In the sprawling world of ticket sales, several reliable providers have risen to the top, offering fans various ways to secure their seats at AT&T Stadium or on the road. Some of the most popular avenues for purchasing Dallas Cowboys tickets include the Cowboys' official ticket marketplace, as well as reputable secondary market providers like Vivid Seats, StubHub, TicketMaster, and SeatGeek.
This article aims to guide readers in finding the best place to buy their Dallas Cowboys tickets by delving into the features and benefits of each platform. Armed with this knowledge, you can make an informed decision based on factors such as price, availability, and ease of use, ensuring a memorable game day experience for yourself and fellow Cowboys enthusiasts.
Official Ticket Outlets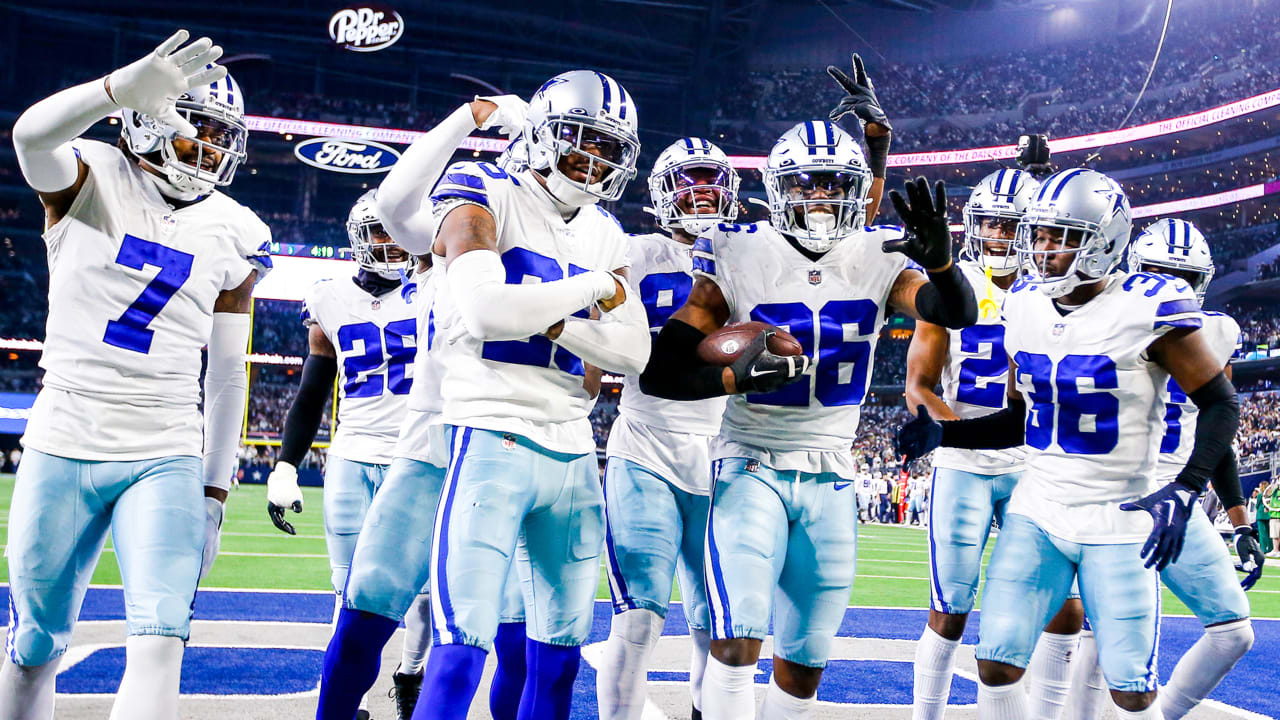 Dallas Cowboys' Official Website
The Dallas Cowboys' official website is a reliable and trusted source to purchase tickets for their games. Fans can find tickets for all upcoming games, events and tours taking place at the AT&T Stadium here. The website provides a user-friendly interface, making it easy for fans to choose their preferred seating and ticket options. Additionally, purchasing from the official website ensures that tickets are genuine and directly support the team.
AT&T Stadium's Official Website
Another authentic and secure place to buy Dallas Cowboys tickets is through the AT&T Stadium's official website. AT&T Stadium offers its Ticket Office for fans to purchase tickets in-person, and it is open Monday through Friday from 9 am to 5 pm CDT with extended hours on event days. Moreover, the AT&T Stadium's website allows fans to take virtual tours of the stadium, view seating charts and explore the available ticket packages for Cowboys games. By purchasing tickets from the stadium's official website, fans can rest assured that they are supporting both the venue and the team while also getting verified tickets.
Remember, both the Dallas Cowboys and AT&T Stadium's official websites offer a secure and convenient way to purchase tickets for upcoming games. By opting for these official outlets, fans can avoid potential scams and counterfeit tickets, ensuring an enjoyable game-day experience. So, when planning to attend a Dallas Cowboys game, consider these two reputable sources for purchasing your tickets.
Third Party Ticket Sellers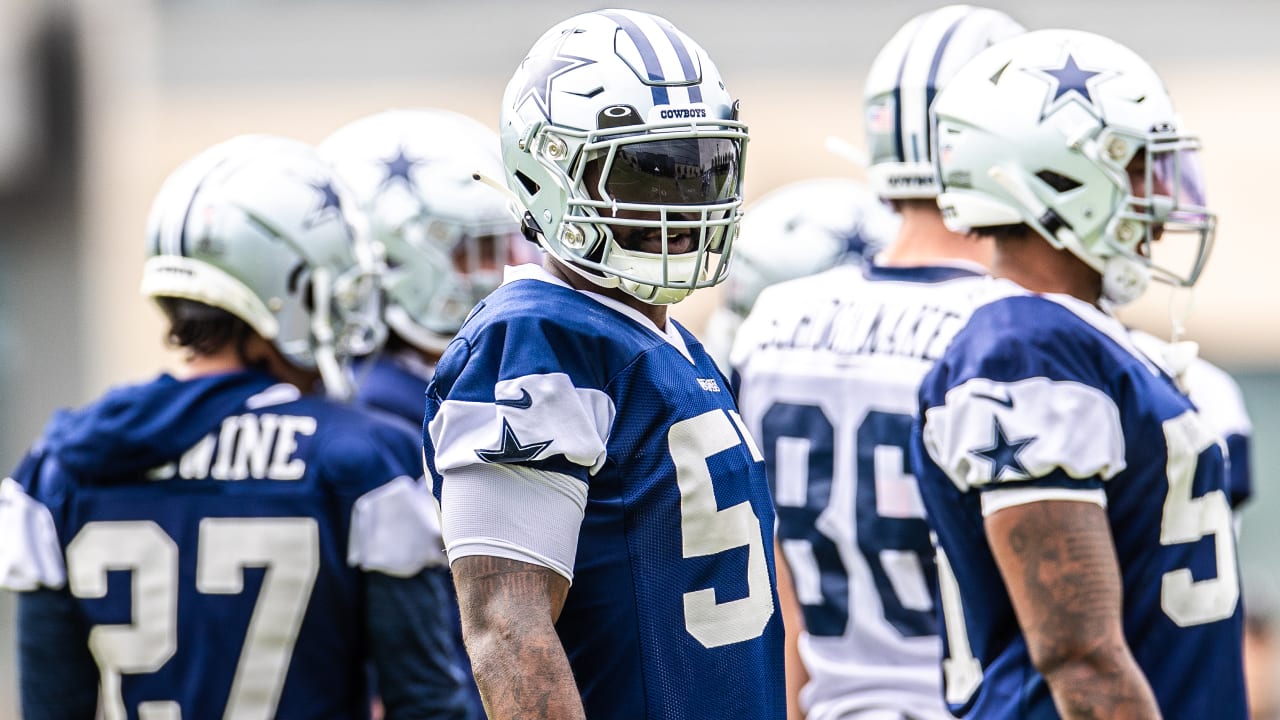 Ticketmaster
Ticketmaster is a popular platform for purchasing tickets to Dallas Cowboys games. They offer a user-friendly website and mobile app, making it easy for fans to find and purchase tickets. Ticketmaster often has a wide selection of seats available, allowing you to choose the best viewing experience for your budget. While Ticketmaster may charge service fees, their secure platform and buyer guarantee provide peace of mind for fans looking to attend a game.
StubHub
StubHub is another reputable online marketplace for buying Dallas Cowboys tickets. Fans can find tickets for games both at home and away, as well as any potential playoff games. StubHub offers a secure and easy-to-use platform for purchasing tickets, with a range of seating options and prices.
One advantage of using StubHub is their fan protect guarantee, which ensures that all tickets are valid and will arrive in time for the event. In case of any issues, the customer support team is available to help resolve them. Keep in mind that StubHub may charge service fees or other additional costs, but their wide selection and user-friendly interface make it a popular choice for Cowboys fans.
Vivid Seats
Vivid Seats is another option for purchasing Dallas Cowboys tickets. They offer a large inventory of tickets for all Cowboys games, including both home and away games. With an easy-to-navigate website and mobile app, Vivid Seats makes it simple to find and purchase the tickets you want.
Vivid Seats offers a 100% buyer guarantee, ensuring that your tickets are authentic and will arrive before the event. They also have a customer support team available to assist with any issues that may arise during the ticket-buying process. While Vivid Seats may also have service fees or additional charges, their guarantee and user-friendly platform make them a popular choice among Dallas Cowboys fans.
Season Tickets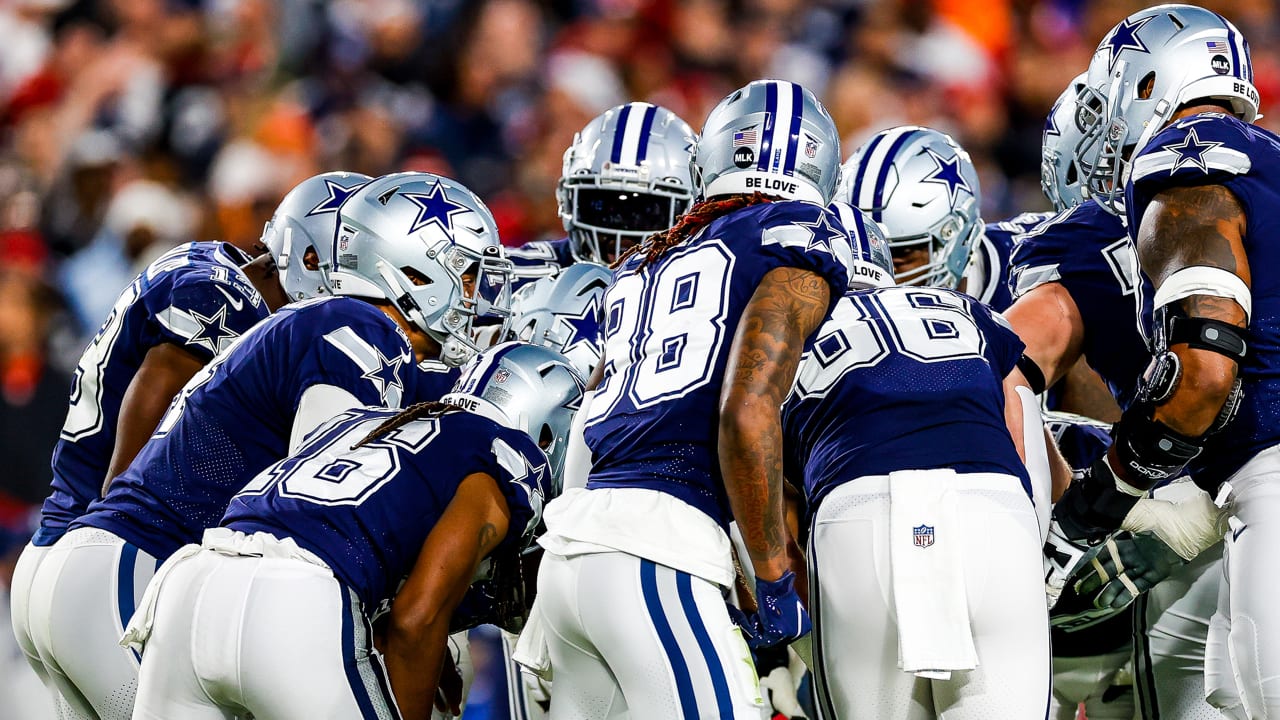 Season tickets are a great way to secure your spot at all of the Dallas Cowboys home games throughout the season. With a season ticket, you have the exclusive right and obligation to buy tickets for all home games, including preseason, regular season, and post-season matches if applicable. Plus, you get priority access to purchase tickets for other events happening at AT&T Stadium.
You can purchase season tickets directly from the Dallas Cowboys official website. By going through their website, you will have access to a variety of seating options and packages. In addition to the official site, platforms like Ticketmaster and SeatGeek offer tickets for individual games as well as season tickets.
Dallas Cowboys also offer luxury suite options for fans who want to attend games in style. These suites provide an exclusive and comfortable environment with top-notch amenities and services. You can get more information and inquire about suite availability on the Cowboys' website.
When considering season tickets, keep in mind the following details:
Locations of available seats
Pricing options for various seat categories
Any additional benefits and perks for season ticket holders
Remember, buying your tickets from a trustworthy source like the team's official website or reputable third-party platforms helps to ensure your purchase experience is smooth and secure. Enjoy rooting for the Cowboys throughout the season and be a part of the thrilling live-action by becoming a season ticket holder.
Single Game Tickets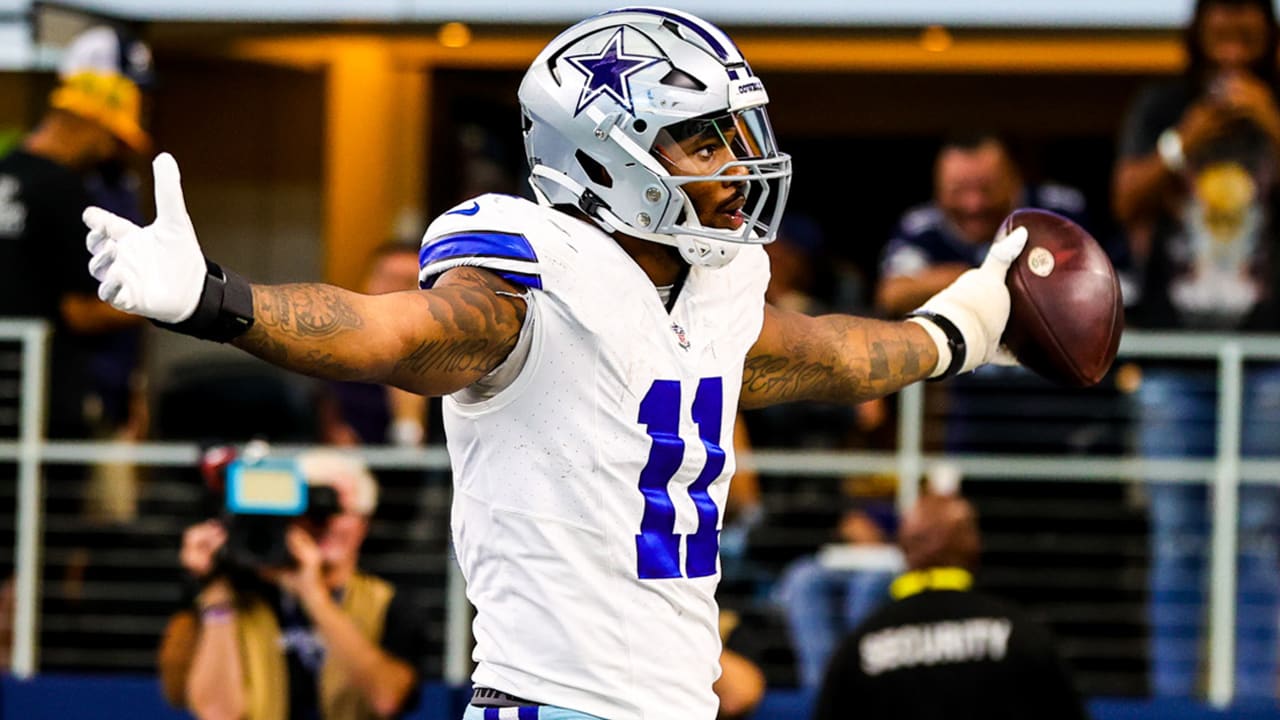 Dallas Cowboys fans have several options when it comes to purchasing single game tickets. One reliable place to buy tickets is through the official site of the Dallas Cowboys. A limited number of single game standing room only tickets are available, so make sure to act quickly to secure your spot.
Another option for purchasing Dallas Cowboys single game tickets is Ticketmaster. Fans can find the schedule and available tickets for each game. For example, there is a game against the New York Giants on September 10 and another one against the New York Jets on September 17.
SeatGeek is also a popular platform for purchasing Cowboys tickets. SeatGeek provides a user-friendly interface for fans to navigate and compare prices. As an example, you can find tickets for the match against the New York Giants starting at $197 and for the game against the New York Jets, tickets start at just $64.
Lastly, fans can also check out Gametime for affordable Dallas Cowboys tickets. Gametime offers tickets for various games including the September 10 game against the New York Giants starting at $167 and for the September 17 game against the New York Jets, tickets are starting at $66.
While purchasing tickets, fans should keep in mind to act fast, as these single game tickets often sell out quickly. Always make sure to compare prices across different platforms and opt for a trusted source to ensure a hassle-free experience.
Resale Marketplaces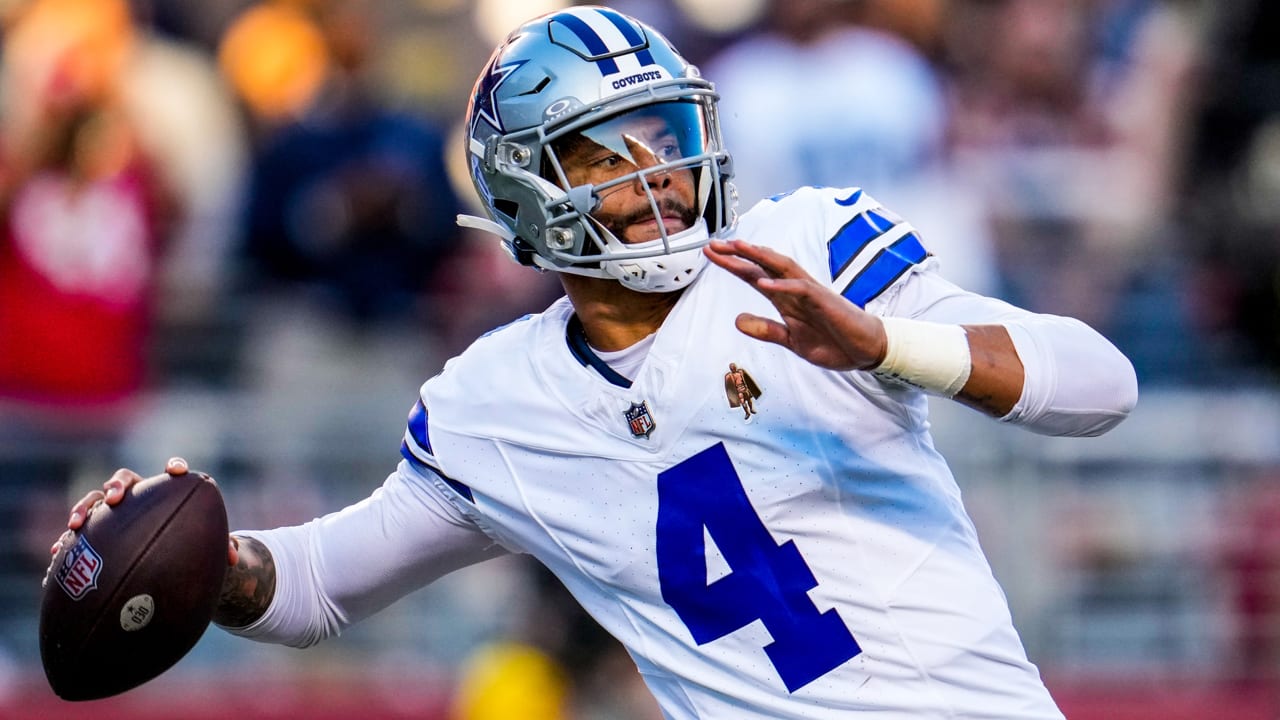 NFL Ticket Exchange
The NFL Ticket Exchange is a trusted source for purchasing Dallas Cowboys tickets. As the official resale ticket marketplace of the Dallas Cowboys, fans can find a wide range of ticket options, from single-game tickets to season tickets. The platform ensures that all tickets are verified and guaranteed.
One of the main benefits of using the NFL Ticket Exchange is the peace of mind that comes with knowing your tickets are authentic. The platform also offers a secure purchasing process and excellent customer support. As an added bonus, the marketplace often offers exclusive promotions, discounts, and presale access for members.
SeatGeek
Another popular option for buying Dallas Cowboys tickets is SeatGeek. This platform aggregates ticket listings from various sources, making it easy to compare prices and find the best deals. SeatGeek offers a user-friendly interface with interactive stadium maps, allowing fans to visualize seat locations and get a better understanding of their view during the game.
Not only does SeatGeek offer a wide selection of tickets for Dallas Cowboys games, but they also have a Deal Score feature that evaluates the value of each ticket based on factors like price and seat location. This makes it easier to find great deals on tickets without having to scour multiple websites. Additionally, SeatGeek offers a mobile app, making it convenient to browse and purchase tickets on-the-go.
Remember to always compare prices and check multiple sources when searching for Dallas Cowboys tickets. Both the NFL Ticket Exchange and SeatGeek are reliable options for finding tickets in the resale market.
Local Ticket Brokers
When looking to buy Dallas Cowboys tickets, a great option to consider is local ticket brokers. These brokers often provide a more personal and friendly experience, ensuring that customers receive the best service possible. One highly recommended local broker is Captain Ticket™, known for their 100% buyers guarantee and no hidden fees. They maintain best-in-class security standards, making sure that all transactions are safe and secure. Additionally, they guarantee on-time delivery and authentic tickets for the event.
Another noteworthy local ticket broker is TickPick, which offers the guaranteed best prices on Dallas Cowboys tickets. They ensure that the tickets sold on their platform are well above face value, so customers can rest assured knowing they are getting tickets at a fair price. For example, the cheapest get-in price for an upcoming New York Giants vs. Dallas Cowboys game at MetLife Stadium is $245.00, with an average ticket price of $733.41.
Captain Ticket™ not only serves Dallas but also offers tickets for a wide range of events across Texas. They have tickets available for all major sports and entertainment events, including the Houston Astros, Los Angeles Angels, Oakland Athletics, Seattle Mariners, and Texas Rangers in the AL West division of Major League Baseball.
In summary, local ticket brokers like Captain Ticket™ and TickPick provide a friendly, reliable, and secure way to purchase Dallas Cowboys tickets. They prioritize customer satisfaction and offer competitive prices, making them an excellent choice for fans seeking a great game day experience. Remember to always compare prices and check for any additional fees before deciding on the best place to purchase tickets.
Tips for Buying Dallas Cowboys Tickets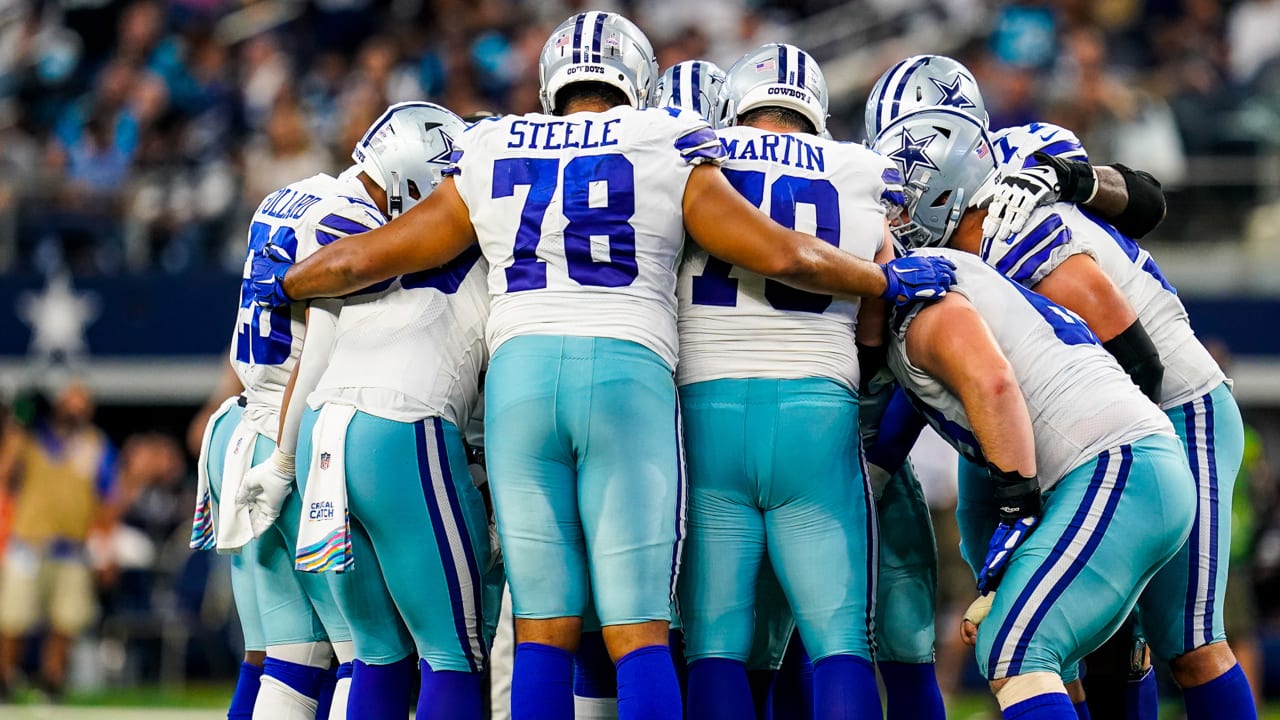 When looking for the perfect Dallas Cowboys tickets, it's important to follow a few simple tips to ensure a successful purchase and a great game experience.
Firstly, consider purchasing your tickets from official sources like the Dallas Cowboys' website or their Official Primary Ticketing Partner, SeatGeek. This ensures that your tickets are genuine and will grant you access to the game. Alternatively, you can also visit the AT&T Stadium Ticket Office for in-person purchases.
Besides official sources, you can also check out reputable secondary market websites such as Vivid Seats or StubHub. These platforms typically offer a wide range of seating options, and you might even find deals for sold-out games. Just be cautious and verify the authenticity of the website before making a purchase.
It's also a good idea to compare prices between websites. While one site may offer tickets in a certain section for a lower price, another might have a better deal for a different area of the stadium. Make sure to browse several sources to find the best deal for your preferred seating arrangement.
When planning your game day experience, try to book your tickets in advance. Since demand fluctuates as game day approaches, prices can significantly increase closer to the event. By purchasing early, you are more likely to secure a better deal and a wider selection of available seats.
Lastly, consider attending less popular games if you're working within a budget. Tickets for higher-profile matchups and prime-time games are often priced at a premium, while less popular games typically offer lower prices and more seat availability.
By following these friendly tips, you're well on your way to purchasing the perfect Dallas Cowboys tickets and experiencing an unforgettable game at AT&T Stadium.