The Toyota Center is where the Houston Rockets play their home NBA games. The Houston Rockets play their baseball games in Minute Maid Park, which is about a half mile away from the basketball facility. In addition, NRG Stadium is just around seven miles from the arena.
This means that every day, a large number of people go there to enjoy the games. Wherever there is a gathering of people, there is a need for food.
This article tells you everything you need to know about your food options at Toyota Center.
Food at Toyota Center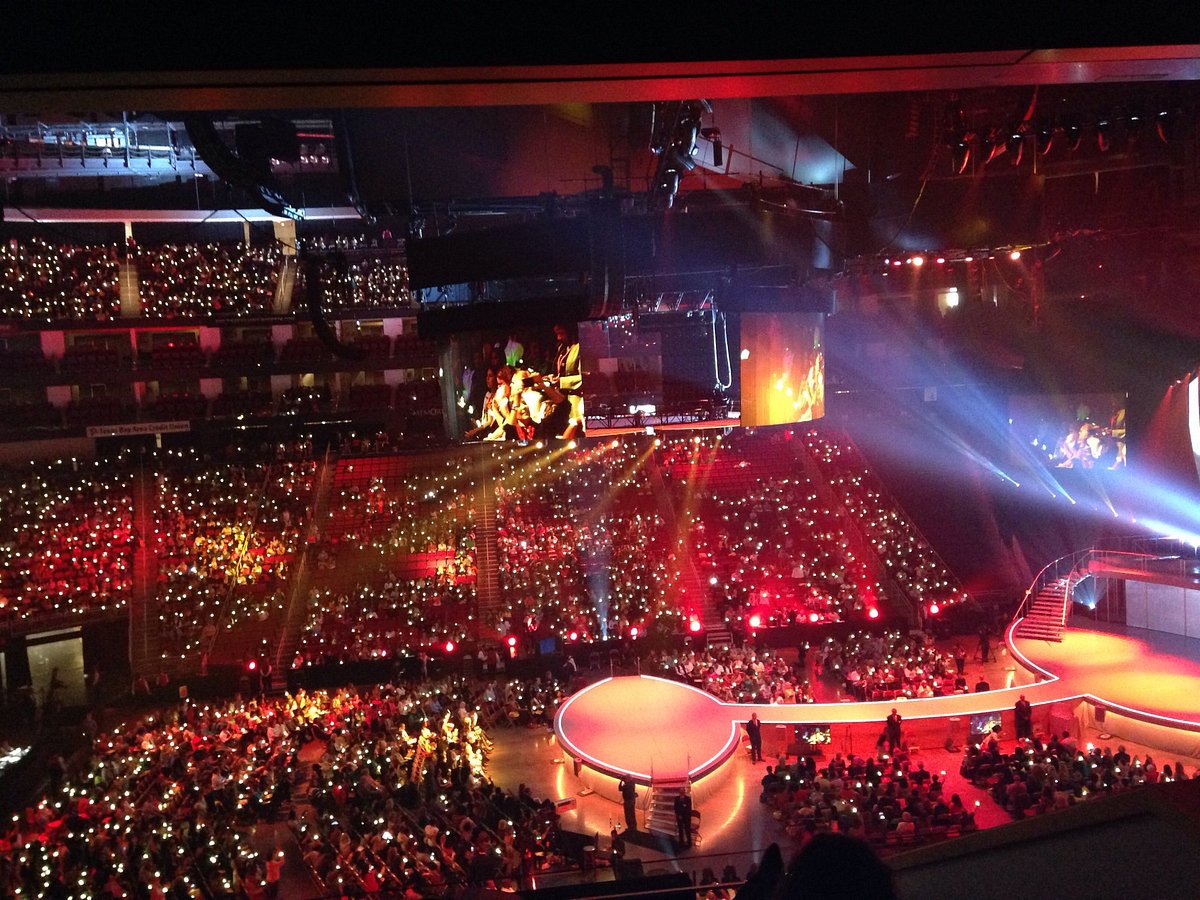 If you're planning on attending an event at Toyota Center, these are some food and drink options for you.
Types of Food
Modern Options
Classic Options
Beverage Options
Dessert Options
Let's get through each of the options one by one.
Modern Food Options at Toyota Center
Fast food is a common example of modern convenience. Burgers, nachos, hot dogs, pizza, popcorn chicken, onion rings, and a ton of more options are on the menu. These are some of the places where you may get these foods:
Philly Cheesesteak
If you are a fan of traditional Philly cheesesteak sandwiches, you are in the right spot. Get a traditional Philly cheesesteak sandwich and many more in section 110. Section 110 also has the Philly chicken sandwich.
Bill's Bar & Burgers
While visiting Toyota Center, check out Bill's Bar & Burgers in section 119 for a variety of burgers, cheeseburgers, fries, drinks, and more.
Hou BBQ
Section 114 of Toyota Center is where Hou BBQ is located. It offers pulled pork, BBQ, and beef brisket sandwiches, among other options.
Cadillac Mexican Kitchen
In sections 112 and 125 of Toyota Center, Cadillac Mexican Kitchen serves beef, chicken, and pig tacos, among others.
Nashville Hot Chicken Sandwiches
Visitors who are interested in purchasing a traditional Nashville hot chicken sandwich to eat while watching the Rockets play can do so on the 100 level of the Toyota Center.
Classic Food Options at Toyota Center
The term "classic" is sometimes used interchangeably with "fine dining." However, this is not necessarily the case. Numerous conventional quick eats are available for purchase inside the Toyota Center. Some are:
Hot Dogs
There is no shortage of hot dogs in Toyota Center. Visitors can purchase a variety of food and beverages at the several concession stands located throughout the stadium, including hot dogs, soda, beer, and many more items.
Pizza
Who doesn't enjoy chowing down on pizza when they're checking out the Toyota Center? Visitors who are seeking cheese and pepperoni pizza may buy it from a number of the concession booths located on the concourse of the arena. Pizza Hut is one of those concession stands.
Chicken Tenders
Areas 113, 125, 408, and 427 in Toyota Center are serving traditional and spicy buffalo chicken tenders.
Nacho Stands
Fans of Mexican cuisine can usually smell the nachos from a mile away. You may get Mexican snacks, including quesadillas, nachos, chips, and more, in sections 433, 413, 125, and 111 at Toyota Center.
Beverage Options at Toyota Center
Throughout the stadium, there are a number of traditional beer stands that offer draft beer. But if you are in the mood for some other drinks, there are options to meet your demand too.
West End Bar
This bar is not for everyone! The tables of the West End Bar, which is located on the west side of the Big Concourse, are allocated only for customers who are savoring food and beverage service.
Skybox Bar
The all-inclusive Skybox Bar, situated on the arena's third level, welcomes patrons before and after most events. Inquire about our inexpensive drinks. To get to the lower levels of the arena from the main concourse, take the escalator or stairs just on the south side of the building.
Good Guy's Bar
The entrance to Good Guy's Bar may be found on the south side of the Toyota Center. You'll find a wide selection of unique beverages available for purchase or enjoy inside here.
Dessert Options at Toyota Center
Dessert is a must if you have a sweet tooth and are visiting Toyota Center. You can grab your dessert from:
Courtside Creamery
Basketball fans may visit the Courtside Creamery, located between Sections 125 and 432, to enjoy an ice cream treat while watching the game.
Famous Food Stalls at Toyota Center
The Toyota Center offers a wide variety of food options, although some far surpass the others. Here are the top 3 most well-known food stands in Toyota Center:
Dawg Gone
The entrance to Dawg Gone can be found on the east/south side of the Toyota Center, just inside the main entrance. In this establishment, you may choose from a variety of hot dogs, snacks, and many more.
The Pizza Joint
On the north/west side of the Toyota Center is where you'll find Pizza Joint. Nothing surpasses the combination of a traditional slice of pizza with some good old-fashioned chicken wings!
Urban City Taqueria
On the north and east sides of the Toyota Center, you will find the Urban City Taqueria. Have a party with authentic Mexican dishes such as tacos, quesadillas, and nachos!
FAQs
Is Outside Food Allowed at the Toyota Center?
Answer: The Toyota Center does not allow any outside food, drinks, cans, bottled water, etc. The venue can help guests with particular requirements if they get in touch with them. There are snack bars situated at various points all across the arena.
Is Smoking Allowed Inside the Toyota Center?
Answer: Smoking is strictly prohibited inside the Toyota Center.
Conclusion
Those hungry at the Toyota Center have a wide variety of food options to pick from. By now, you should have a better idea of where to find the food you're craving.
Follow this handy guide when you're at the Toyota Center, and you'll have no difficulty finding your favorite foods.