As a frequent visitor to the Frost Bank Center, I always look forward to attending events at this fantastic venue. Home to the San Antonio Spurs, San Antonio Rampage, and the San Antonio Silver Stars, it's a hub of excitement in the heart of San Antonio. In this article, I'll share my insights on the different gates and entrances, which can come in handy when you're planning your next visit to this top-notch location.
Navigating the sprawling Frost Bank Center can seem daunting, especially if it's your first time attending an event there. But with a little know-how and some helpful tips, you'll be able to make your way in and out with ease, ensuring your focus stays on enjoying the game or concert. We'll discuss essential information such as entrance locations, accessibility accommodations, and how to identify the best point of entry for your specific needs.
From my experiences attending various events at the Frost Bank Center, I've gathered some helpful tips and tricks that will make your visit a breeze. Stick with me as we explore what this incredible venue has to offer, and remember – the key is to plan ahead and prepare for your visit so you can create the best memories possible.
Frost Bank Center Overview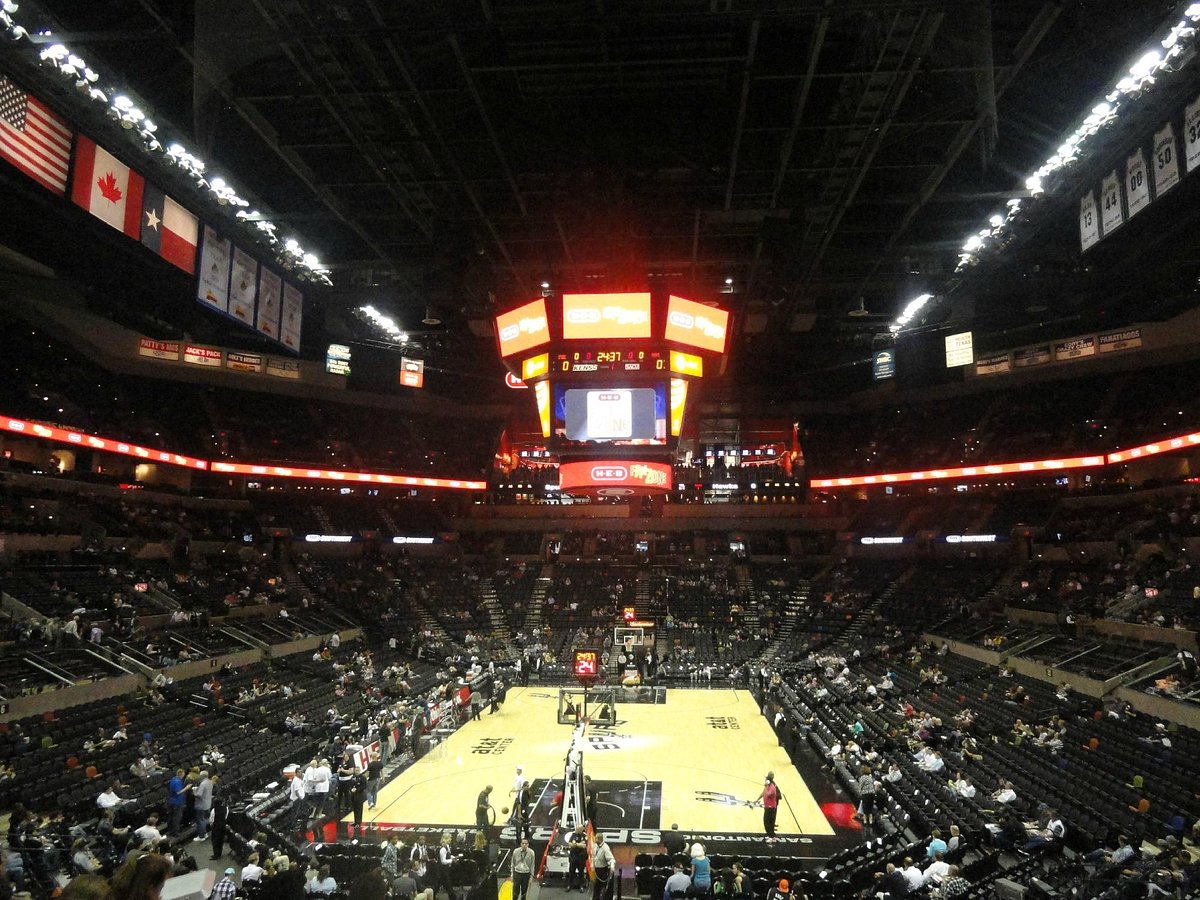 As a fan and frequent visitor of the Frost Bank Center, I can tell you it's one of the best places to catch live entertainment in San Antonio, Texas. This venue is notably the home of the San Antonio Spurs, but it also hosts other sports events and concerts throughout the year.
In 2023, the AT&T Center was renamed as the Frost Bank Center. The arena features fantastic amenities, including the newly unveiled Frost Club, where you can enjoy a unique game-day experience. This club even has a "Puro Meter" corridor mural, which adds to the local flavor of the Frost Bank Center.
The seating options at Frost Bank Center are diverse and cater to different preferences. The floor level is typically reserved for concerts, while the Charter Level offers sections like F1, F2, F3, and so on, providing excellent views of the action. The Plaza Level, also known as level 4, includes sections like 116 to 128, offering different perspectives of the events taking place in the arena.
Getting to the Frost Bank Center is pretty convenient as there are ample parking options available in the surrounding area. If you're coming from out of town or need a place to stay, there are also several great hotels nearby.
While at the arena, you can also indulge in a variety of food and drink options. Just a short distance away, there are numerous restaurants near the Frost Bank Center, where you can grab a bite before or after an event. Moreover, the arena itself offers an array of food and beverage choices to satisfy your cravings during the game or concert.
In a nutshell, the Frost Bank Center is a top-notch venue with unbeatable atmosphere and amenities that guarantee an unforgettable experience for everyone who visits.
Accessing the Center
Public Transport
I find using public transport to be a convenient option to get to the Frost Bank Center. In San Antonio, the local bus service is operated by VIA Metropolitan Transit. They offer several bus routes that can drop you off close to the center. Make sure to check their website for route schedules and fare information.
Another option I opt for occasionally is using a ride-sharing service like Uber or Lyft. It's a convenient way to reach the center without the hassle of driving or finding parking. Drop-off points are usually near the entrances of the center, making it a quick walk to get inside.
Driving Directions
If I decide to drive to the Frost Bank Center, I take note of the following directions:
From the North: Head south on I-35 or US-281, and then take the exit for AT&T Center Parkway or East Houston Street. Follow the signs leading to the Frost Bank Center.
From the South: Travel north on I-35 or I-37, and after reaching downtown San Antonio, take the exit for AT&T Center Parkway or East Houston Street. Continue following the signs to reach the center.
From the East: Drive west on I-10 until you reach downtown San Antonio. From there, take the I-37 North exit and follow it to AT&T Center Parkway or East Houston Street, then head east and follow the signs to the Frost Bank Center.
From the West: Head east on I-10 towards San Antonio, and once you reach downtown, move onto I-35 or I-37 North. Take the exit for AT&T Center Parkway or East Houston Street and follow the signs to the center.
Once I arrive, I make use of the official parking lots surrounding the venue. Some of these lots are closer to the gates than others, but they all provide easy walking access to the entrance gates.
Gates and Entrances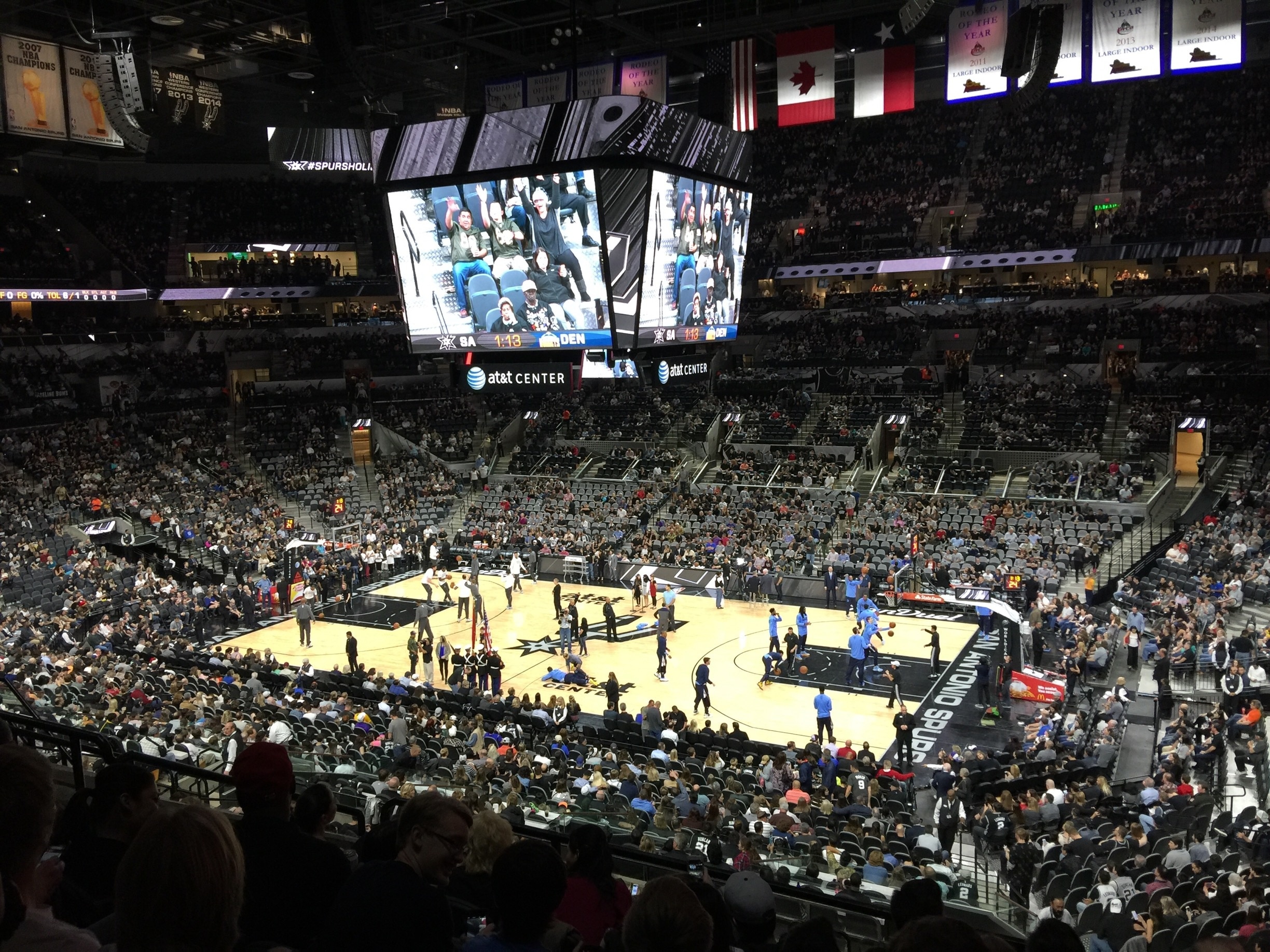 Main Entrance
I found that the Main Entrance is usually the most popular and heavily-trafficked entry point for any event. It offers a welcoming atmosphere and directs attendees to the various sections within Frost Bank Center. When attending an event, I always make sure to give myself plenty of time to get through security checkpoints and ticket scanners.
VIP Gate
For those of us that have VIP access, our entry experience is even smoother. VIP guests have a dedicated entrance to the Frost Bank Center, ensuring minimal wait times and providing a more exclusive experience. If you have a VIP ticket, I strongly recommend using this gate to make the most of your event experience.
Emergency Exits
Safety always comes first, and it's essential to be aware of the emergency exits at any venue. At Frost Bank Center, multiple emergency exits are located throughout the facility, ensuring quick evacuation in case of an emergency. While I always hope that there won't be a need to use these exits, it's still comforting to know they're there, ready to provide a safe exit if necessary.
Dining and Shopping Options
Restaurants
While visiting Frost Bank Center, there are plenty of dining options to satisfy your hunger. Inside the arena, you'll find various concession stands offering typical game day bites like hot dogs, nachos, and soft pretzels. For a more complete meal, fancy a stop at one of the sit-down restaurants available, serving a variety of cuisines to cater to different tastes.
In addition, there are many great restaurants in the surrounding area, perfect for grabbing a bite before or after an event. Some popular choices close to the arena include:
Bill Miller Bar-B-Q: A local favorite for Texas-style barbecue.
Mi Tierra Cafe y Panaderia: A 24-hour Mexican restaurant and bakery, perfect for late-night cravings.
La Margarita: A lively Mexican restaurant with an extensive menu of delicious dishes.
Retail Stores
Shopping opportunities abound near Frost Bank Center for those looking to pick up a souvenir or browse for something new. Inside the arena, you can find the official team store, where you can purchase merchandise to support your favorite team or commemorate your visit to the venue.
For a broader shopping experience, there are several nearby shopping centers and malls to explore. Some popular options in the area include:
Shops at Rivercenter: A downtown shopping mall featuring a mix of well-known retailers and local boutiques.
Historic Market Square: An outdoor plaza with a festive atmosphere, offering a variety of Mexican handicrafts, souvenirs, and clothing.
La Villita Historic Arts Village: A charming area filled with art galleries, studios, and unique shops, perfect for finding one-of-a-kind items.
I hope this information proves to be helpful as you plan your visit to Frost Bank Center, making your experience both enjoyable and memorable.
Accessibility Facilities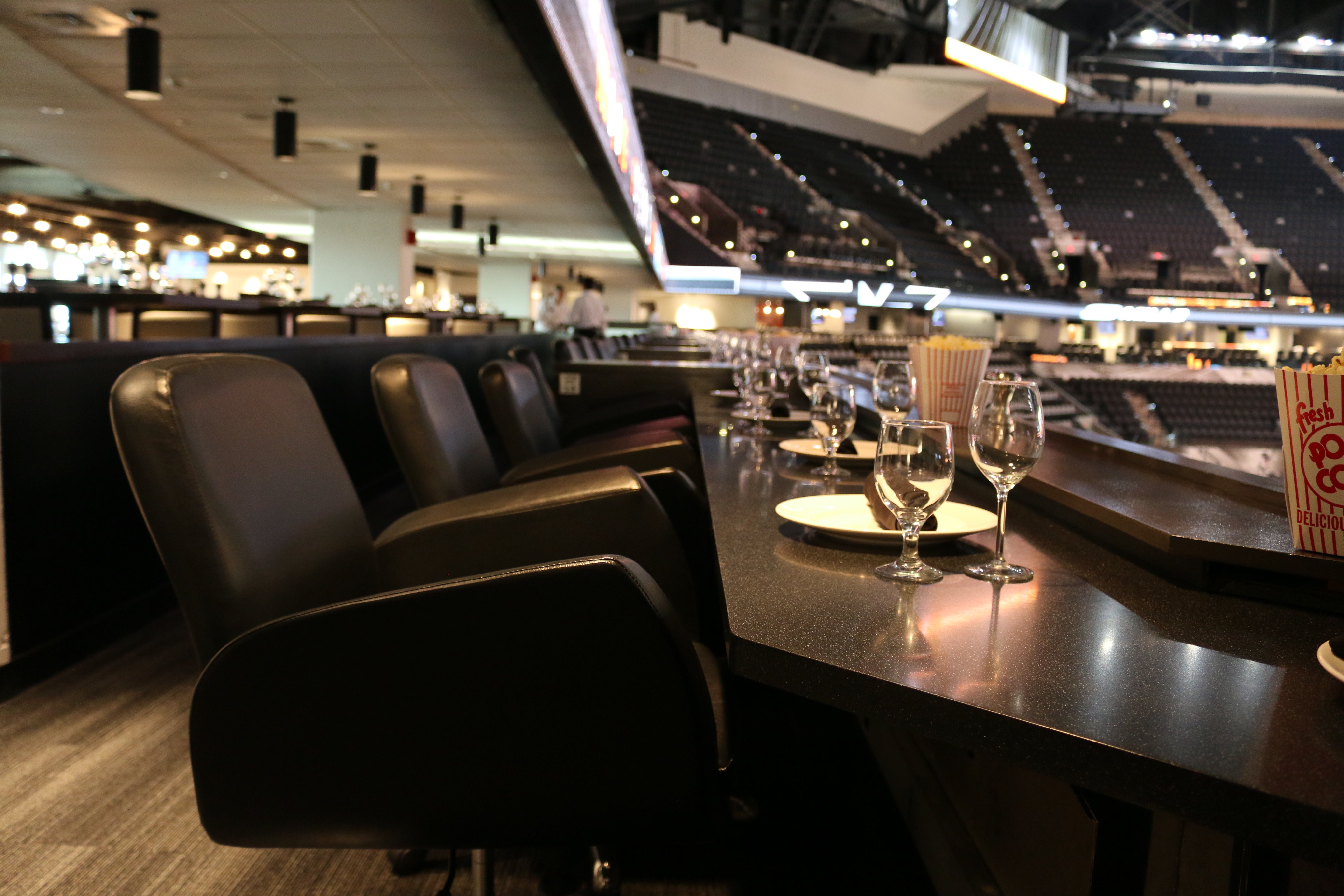 I've noticed that Frost Bank Center prioritizes accessibility for all visitors. They provide various facilities to ensure that everyone can have an enjoyable experience, regardless of their needs.
For those in wheelchairs or requiring mobility assistance, there are designated wheelchair-accessible seating areas throughout the arena. Additionally, assistive listening devices are available for guests with hearing impairments. Simply visit the Guest Services booth to pick up these devices during an event.
When it comes to parking, the Frost Bank Center offers accessible parking spaces close to the entrances. It's important to note that these spaces are available on a first-come, first-served basis, so I recommend arriving early to secure a spot. Also, remember to display your state-issued accessible parking permit when using these spaces.
Lastly, if you need assistance navigating the arena, I've discovered that the Frost Bank Center staff is very helpful. Just approach any team member and ask for their guidance or advice – they'll be more than happy to assist.
Overall, I appreciate the efforts made by the Frost Bank Center to create an accessible and inclusive environment for all guests. It shows their commitment to providing a comfortable and enjoyable experience during events.
Security Procedures
I recently went to the Frost Bank Center to watch a game and thought I'd share some insights regarding the security procedures I encountered. When I arrived at the venue, I noticed that security was quite strict, which gave me peace of mind knowing that the safety of the patrons is a priority.
Upon approaching the entrance, I had to go through a metal detector and a bag check. All bags were diligently inspected by the trained security staff, ensuring that no prohibited items entered the facility. I highly recommend bringing only essential items to expedite this process and avoid any delays.
Inside, there were plenty of security personnel throughout the arena, monitoring the crowd and maintaining order. Having them around helped me feel more secure and comfortable. Additionally, there were security cameras strategically placed to monitor everything happening in the arena.
During the event, I noticed announcements and signage reminding everyone of the conduct expected while attending the game. They kindly reminded us not to engage in any disruptive behavior and to report any suspicious activities to the nearest security person.
If you're planning on attending an event at the Frost Bank Center, I do suggest getting familiar with their policies and the list of prohibited items beforehand. This will help you have a smooth and enjoyable experience while watching your favorite team or artist perform.
Other Amenities
At the Frost Bank Center, I noticed that they offer a variety of amenities to enhance my experience during events. When I first entered the venue, I was delighted to see numerous concession stands, providing a diverse selection of food and beverage options. From classic arena fare such as hot dogs and popcorn to local favorites showcasing San Antonio's unique culinary scene, I was never left disappointed or hungry.
In addition to the food options, there were plenty of clean and well-maintained restrooms throughout the arena. This made it easy for me to find one without having to wait in long lines, ensuring that I didn't miss too much of the event I was attending.
While exploring the Frost Bank Center, I also discovered that they offer a team merchandise store for fans to purchase their favorite San Antonio Spurs gear and memorabilia. I appreciated the wide range of items available, including jerseys, hats, and even limited-edition collectibles.
What impressed me about the arena were the accessibility features for guests with disabilities. There was ample accessible seating throughout the venue, as well as elevators and ramps to help make navigating the space more comfortable. Furthermore, the staff was friendly and helpful, assisting me with any inquiries I had and ensuring my experience was enjoyable.
Overall, I found that the Frost Bank Center went above and beyond in offering a variety of amenities to make my experience memorable and upbeat. It truly showcased the best of what an exciting event venue can be while embracing the vibrant spirit of San Antonio.
Tips and Tricks for a Smooth Experience
I found that arriving early at the Frost Bank Center is always a great idea. This allows me to find the most convenient parking spots in the main parking lots, which are numbered 1-7. Lots 2 and 3 are closest to the arena, so I usually aim to park there to save time and energy. Keep in mind that parking spaces within these lots are sold in advance through Ticketmaster.
Choosing the best seats is key for a memorable event. In sections like 10 and 208, fans have reported a great view of both the stage and extended stage. If you're attending a concert at the Frost Bank Center, make sure to check out the floor levels (F1, F2, F3, etc.) to be right up close to the action. Meanwhile, the Charter Level sections (2, 4, 6, 8, etc.) are great for watching games and performances from slightly higher vantage points.
Stay prepared by familiarizing yourself with the different entrance gates and arena layout beforehand. This will make navigating your way around the venue much easier once you're there. Additionally, having a good understanding of the surrounding area will help when it comes to finding nearby restaurants or hotels.
Lastly, I always make it a point to explore the different food and drink options within the Frost Bank Center. The arena offers a variety of concessions, so taking the time to explore and grab some snacks or meals between events enhances the overall experience.