Rice Stadium, an iconic American football stadium, is nestled on the beautiful campus of Rice University in Houston, Texas. Since its completion in 1950, it has proudly served as the home of the Rice Owls football team. The venue boasts a rich history, having hosted notable events such as John F. Kennedy's "We choose to go to the Moon" speech in 1962 and Super Bowl VIII in early 1974.
Not only is Rice Stadium the largest on-campus facility in Conference-USA, but it also marks its 69th season in 2018. As the Mike Bloomgren era dawns, Rice Owls fans can look forward to witnessing thrilling athletic competition in this celebrated stadium. As a vital part of the university's sports culture, Rice Stadium continues to bring excitement and pride to both the Rice University community and football enthusiasts alike.
History of Rice Stadium
Construction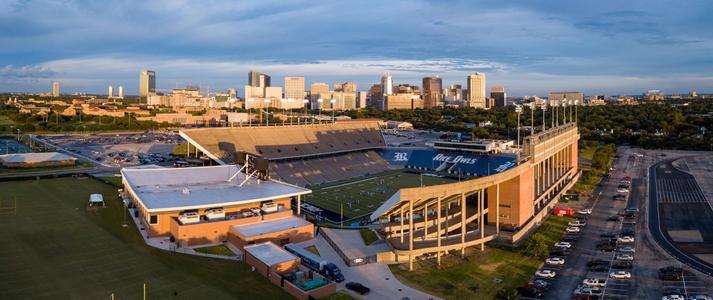 Rice Stadium was built to replace Rice Field, which had a capacity of less than 37,000, in 1950. The City of Houston subsidized the new stadium, and it was designed by Hermon Lloyd & W.B. Morgan and Milton McGinty. The construction work was carried out by Brown and Root.
Notable Events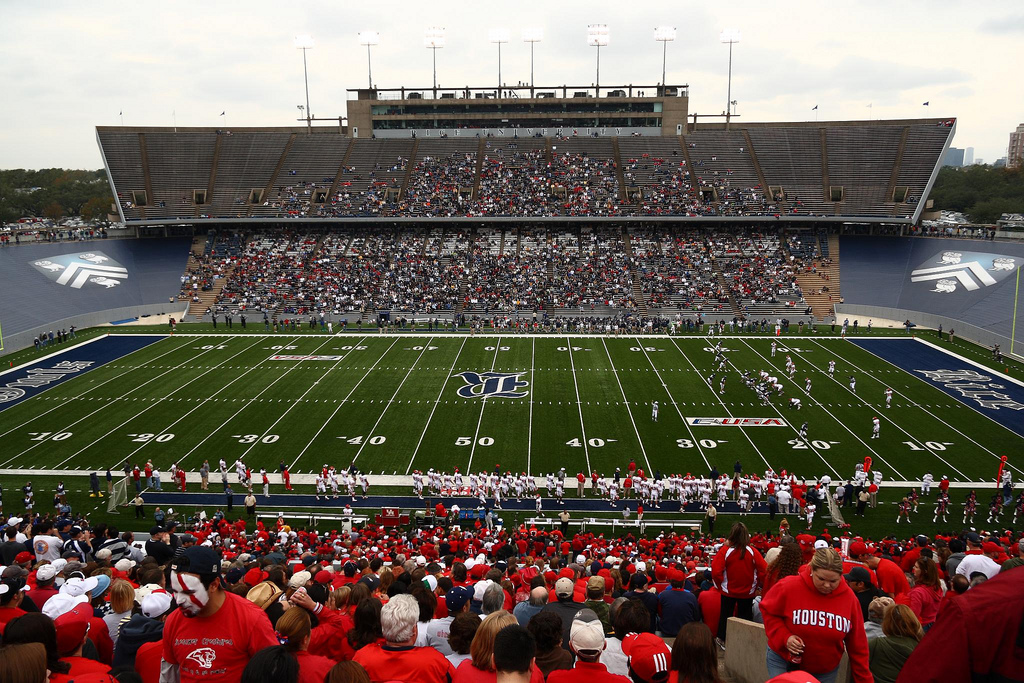 One of the most important events in Houston's history took place at Rice Stadium. On September 12, 1962, President John F. Kennedy delivered his legendary "We choose to go to the Moon" speech, which marked a significant moment in the United States' space exploration endeavors. Rice Stadium also hosted Super Bowl VIII on January 13, 1974, where the Miami Dolphins emerged victorious against the Minnesota Vikings (24-7). This event made Rice Stadium one of only three campus facilities still in operation that have hosted a Super Bowl, alongside Sun Devil Stadium and Stanford Stadium.
Rice Stadium has also been home to the Rice Owls football team since its completion in 1950 and has seen the team achieve varying degrees of success over the years.
The Rice Owls
The Rice Owls are the athletic teams representing Rice University in Houston, Texas. The Owls' football team has a rich history and has produced many outstanding players.
Football Achievements
The Rice Owls football team has had its share of successes over the years. Some notable achievements include:
Conference championships: The Owls have won 7 conference titles, including championships in the Southwest Conference, Conference USA, and the Western Athletic Conference.
Bowl appearances: The team has participated in 12 bowl games, with the most recent appearance in the 2014 Hawaii Bowl.
National rankings: While the Owls have not consistently been a top-ranked team, they have achieved national rankings during several seasons, reaching as high as 5th in the AP poll during the 1953 season.
Famous Players
Rice Stadium has been home to various talented athletes who made a name for themselves in the world of football. Some of the most well-known Rice Owls players include:
Dicky Maegle: A three-time All-American halfback, Maegle played for the Owls from 1952 to 1954 and was inducted into the College Football Hall of Fame in 1979.
Tommy Kramer: A standout quarterback for the Rice Owls from 1973 to 1976, Kramer was a consensus All-American in 1976 and went on to have a successful NFL career, being named to the Pro Bowl and earning the nickname "Two-Minute Tommy" for his late-game heroics.
Trevor Cobb: The 1991 Doak Walker Award winner as the nation's top running back, Cobb set numerous school records during his time with the Owls and was a key component of the team's success in the early 1990s.
These achievements and players have left an indelible mark on Rice Stadium's storied history and continue to inspire future generations of Rice Owls athletes.
Stadium Features
Seating Capacity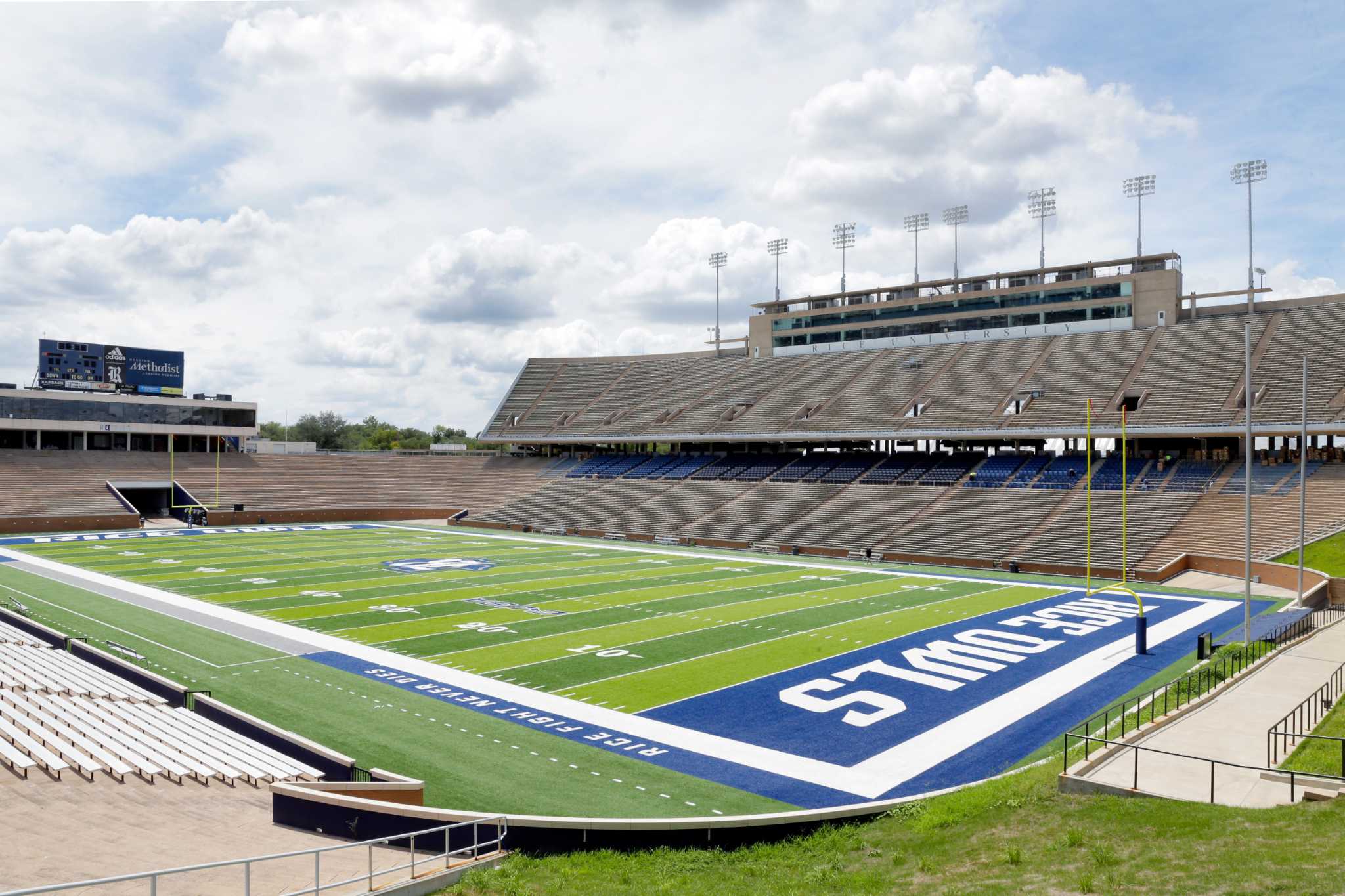 Rice Stadium is a remarkable venue with a seating capacity of 47,000 spectators. Opened in 1950, the stadium has hosted numerous memorable events and games, including Rice Owls – Rice Stadium games, the 1962 John F. Kennedy Speech, and Super Bowl VIII in 1974.
The stadium provides excellent viewing experiences for all attendees, ensuring an enjoyable time for fans supporting the Rice University Owls.
Facilities

Rice Stadium offers a variety of facilities designed to enhance the experience of athletes, fans, and visitors. Some of these include:
Tudor Fieldhouse: An indoor facility for basketball and volleyball games
Reckling Park: A baseball stadium
George R. Brown Tennis Center: A modern tennis facility
Wendel D. Ley Track and Holloway Field: A combined track and field facility
Aquatics Center Natatorium: An on-campus swimming and diving center
Brian Patterson Sports Performance Center: A dedication in< 2016>
Robert L. Waltrip Indoor Training Center: An indoor practice facility for various sports
These state-of-the-art facilities cater to a wide range of sporting events and make Rice Stadium a top choice for athletes and fans alike.
Community Impact
Economic Value
Rice Stadium, located on the Rice University campus in Houston, Texas, has been the home of the Rice Owls football team since 1950. The stadium plays a significant economic role in the area, boosting local businesses, including restaurants, hotels, and retail stores. With thousands of fans attending the football games, the stadium generates revenue for nearby establishments that cater to the influx of visitors, helping both the university and local economy prosper.
Cultural Impact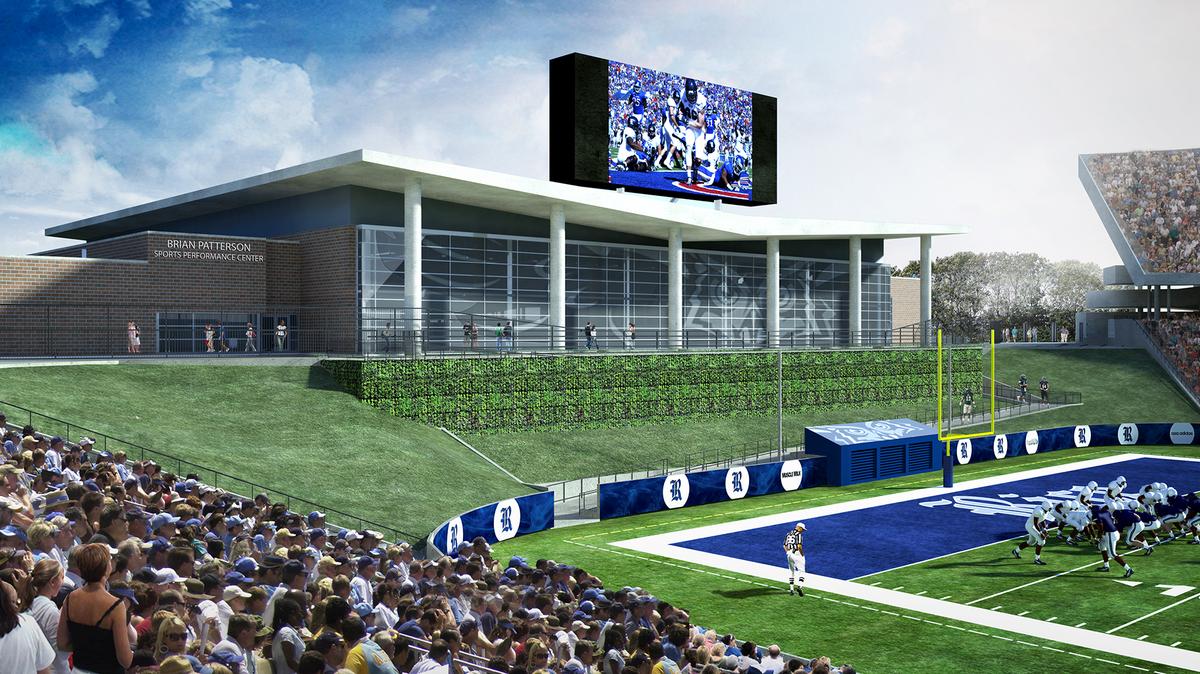 The cultural impact of Rice Stadium is immense. The stadium has hosted numerous remarkable moments in American history, including John F. Kennedy's "We choose to go to the Moon" speech in 1962 and the Super Bowl VIII in early 1974. Moreover, the Rice Stadium is a source of pride and unity for the Rice University community, bringing together students, faculty, alumni, and local residents for exciting collegiate sports events. The stadium's rich history and iconic status have woven it into the cultural fabric of Houston, Texas, and the Rice Owls football games contribute to the area's sense of identity and camaraderie.