Climate Pledge Arena, located in Seattle, WA, is a popular venue that hosts various events, including concerts, performances, and the Seattle Kraken hockey team's games. With a multitude of seating options available, it can sometimes be challenging to determine which seats offer the best view and overall experience for a given event.
In this guide, we aim to help you make an informed decision about the best and worst seats at Climate Pledge Arena, ensuring a memorable experience.
For concerts and performances, the seating layout often features an end-stage setup with the stage located near sections 6, 7, and 8. Some events may also have additional seating variations, such as General Admission seats, fan pits, and B-stages.
With several configurations possible, a diverse range of experiences can be enjoyed within the arena, depending on the event and the chosen seats. There is generally a mix of positive and negative reviews regarding various sections, but ultimately, the choice depends on individual preferences and the specific event being attended.
As we explore the best and worst seats at Climate Pledge Arena, it's essential to keep in mind that each person's experience may vary. Factors such as personal preferences, event setup, and crowd energy can significantly impact the overall enjoyment of the event. This article will serve as a helpful guide, but it's crucial to consider your wants and needs at the event when selecting your seats.
Best Seats at Climate Pledge Arena
Lower Level Center
To truly immerse yourself in a concert or sporting event at Climate Pledge Arena, aim for the lower-level center sections. These sections offer some of the best and closest views of the action on the stage or ice. For concerts, the most common setup has the stage near sections 6, 7, and 8. Take advantage of being close to the stage and enjoy an unforgettable experience.
Club Seating
Club seating at Climate Pledge Arena provides an elevated experience, ensuring excellent views from a prime location. Not only do seats in Club 13 and Club 14 offer great views, but they are also within 30 rows of the ice during hockey games. Club Section 14 is directly behind the penalty boxes, while sections 13 and 15 are behind the glass seats sections. Enhance your event experience with added comfort and top-notch views from these club seats.
Upper-Level Center
If you prefer a bird's eye view, head to the upper-level center sections of Climate Pledge Arena, such as sections 211-217. These seats may be higher up, but they still provide a clear view of the stage or ice. Just make sure to avoid seats in row F or above if you want the best sightlines. While not as close as the lower-level center or club seating options, the upper-level center offers a more affordable option without sacrificing your overall experience.
Worst Seats at Climate Pledge Arena
Upper-Level Corners
While all sections at Climate Pledge Arena provide a decent view, there are a few areas that may not provide the optimal experience. One of these areas is the Upper-Level Corners, particularly sections 211-217. Avoid sitting in row F or above, as visibility may be compromised, especially when it comes to viewing the "twin" screens during concerts.
Behind the Stage
Another area that may not provide the best view during events is directly behind the stage. In an end-stage setup, the stage is usually located near sections 6, 7, and 8. Seats in these sections can have an obstructed view of the performance, making it difficult to fully enjoy the event.
Obstructed Views
Lastly, there are a few notable obstructed view seats at Climate Pledge Arena. For example, bar seats 5 and 6 in Section 3 come with limited legroom and a metal post nearby that obstructs the view. When attending a concert, it's best to avoid seats with problematic views like these, as they can significantly impact your overall experience.
Factors to Consider When Choosing Seats
Event Type
Different events at Climate Pledge Arena may require different seating preferences. For concerts, an end-stage setup is most commonly used, with the stage located near sections 6, 7, and 81. Consider floor sections (Floor A, Floor B, and Floor C) if you prefer to be close to the stage. However, for sporting events like hockey, all sections generally provide a good view2. Keep in mind that the seat height and row design might affect your visibility during a concert3.
Ticket Price
The price of a ticket can vary greatly depending on the section in which you choose to sit. Cove Seats, for example, are some of the most sought-after seats at Climate Pledge Arena, located next to the home and visitor benches4. These premium seats may be more expensive but offer a closer experience to the action. Before buying your tickets, weigh the price against the potential view and proximity to the event.
Accessibility
Accessibility is another factor to consider, as some sections may have better access for people with mobility issues. Make sure to inquire about accessible seating options when purchasing tickets, and take note of any specific instructions or guidelines provided by the venue regarding accessibility. Additionally, consider the location of seats in relation to amenities, such as restrooms and concessions, for added convenience.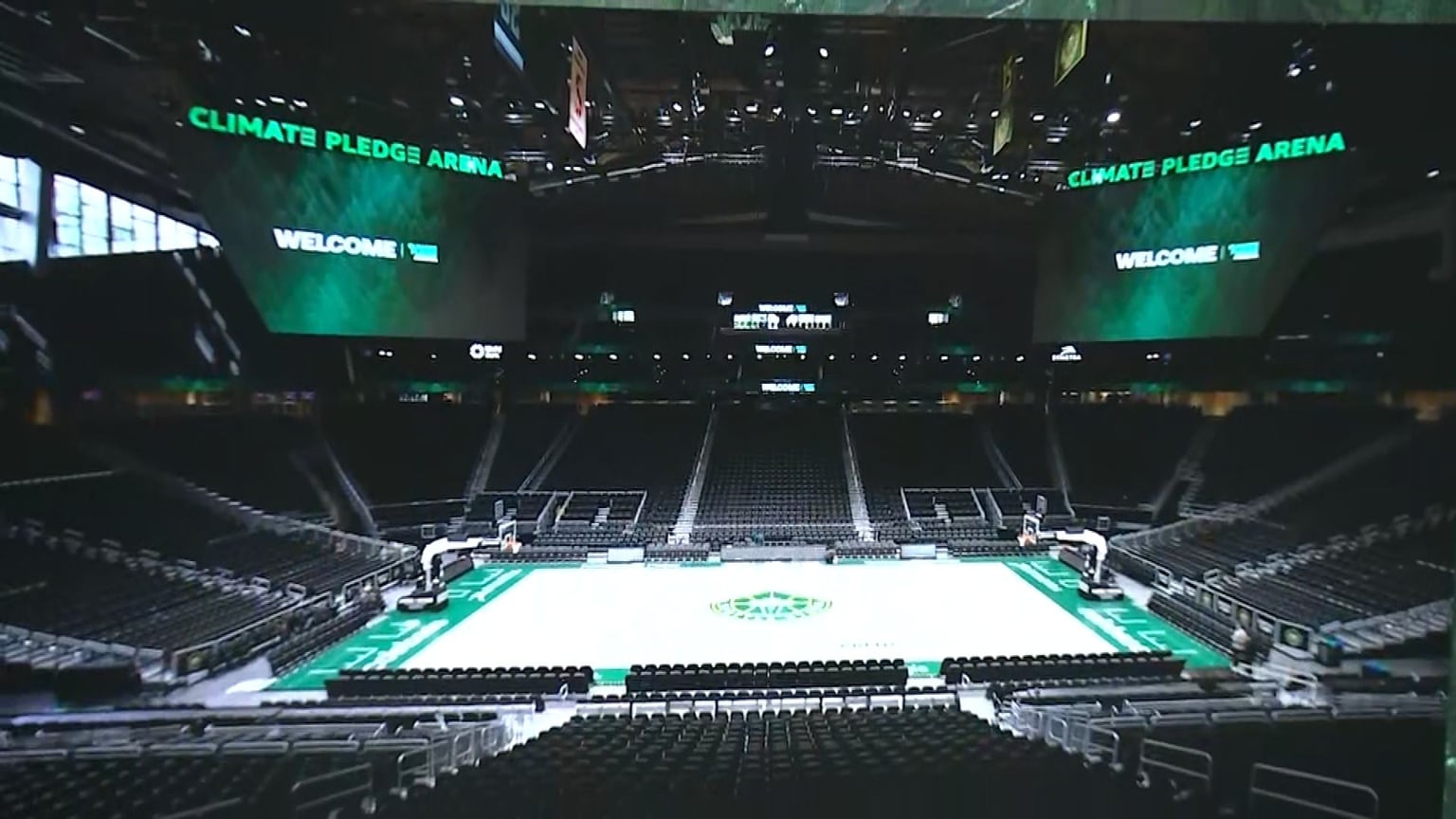 Tips to Secure the Best Seats
Purchase Early
To secure the best seats at Climate Pledge Arena, it's essential to purchase your tickets early. Many popular events and concerts can sell out quickly, especially for desirable seating areas like the lower bowl or near the stage. As soon as tickets go on sale, be ready to secure your desired seats to avoid disappointment.
Use Official Outlets
When purchasing your tickets, make sure to utilize official outlets such as the Climate Pledge Arena website or authorized ticket agency. Avoid third-party resellers and scalpers to ensure you're getting a legitimate ticket. This will also prevent you from being overcharged or accidentally purchasing counterfeit tickets.
Check Seat Maps and Reviews
Before buying your tickets, check the venue's seating charts to get a better idea of where you'd like to sit. Keep in mind that the layout may vary depending on the event, so it's crucial to verify which seating configuration is being used. You can typically find seat maps on the Climate Pledge Arena website or ticket agency website.
Additionally, consider reading seat reviews from previous attendees of the venue. These can provide valuable insights into the best and worst seating areas. For example, avoid sections with obstructed views or poor sound quality by paying attention to reviews from past events.
Remember to verify the information you find in reviews and seating charts with the official sources for the specific event you plan to attend. By following these tips, you'll be well on your way to securing the best seats at Climate Pledge Arena.
James is a big time NBA Golden State follower, who makes sure to catch games when he's in the area. He likes to follow International Soccer, with an interest in small town soccer club, Blackburn Rovers located in the North on the UK.