As the excitement for the upcoming NFL season builds, Seattle Seahawks fans are eager to secure their seats and experience the thrilling atmosphere of the games firsthand. Finding the best place to purchase tickets for Seahawks games can be a daunting task, as there are multiple options available. This article aims to inform readers about the top choices for purchasing Seattle Seahawks tickets, ensuring they get the best experience possible.
Whether it's a die-hard Seahawks fan or someone attending their first game, knowing the most reliable sources for tickets is essential. Often times, options include official channels, third-party ticket platforms, or ticket reselling websites. It's important to consider the advantages and disadvantages of each option, such as pricing, seating availability, refund policies, and customer service.
In the following sections, we will discuss the most popular and trusted sources for buying Seattle Seahawks tickets, so fans don't need to worry about any potential issues holding them back from an unforgettable game day experience.
Why Buy Seattle Seahawks Tickets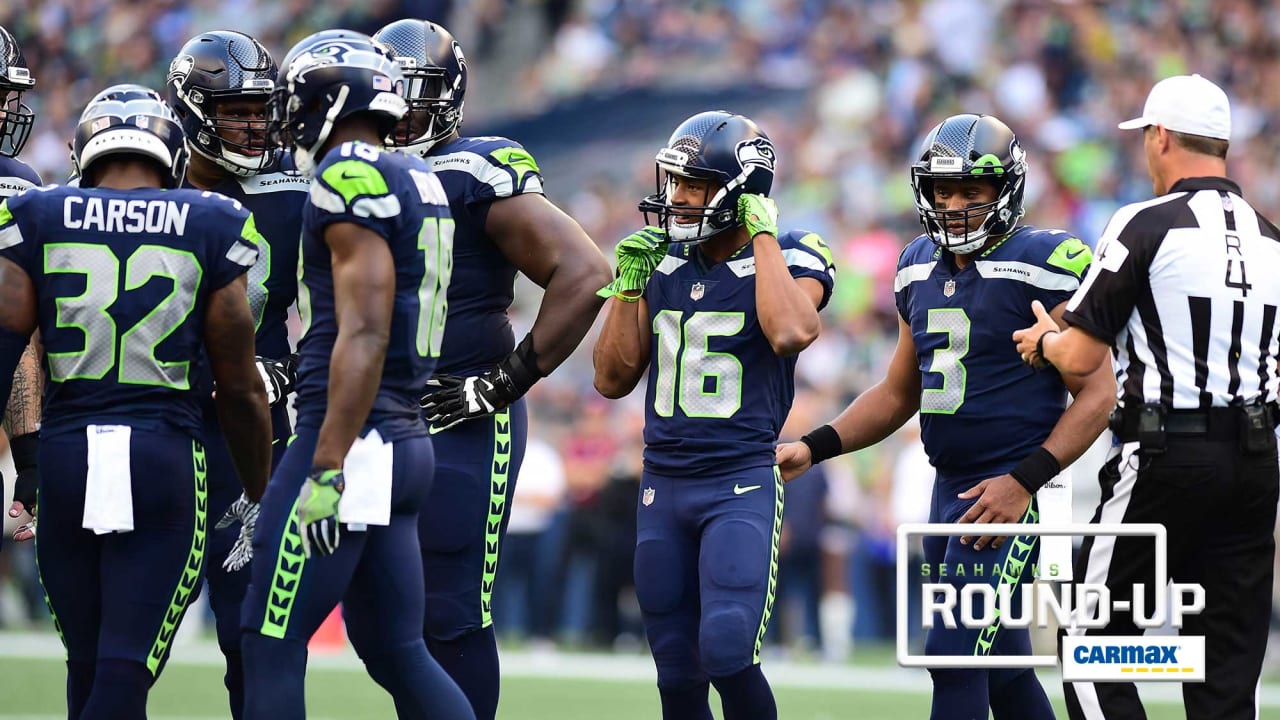 Seattle Seahawks tickets are a must-have for any fan of the team or the NFL in general. There are several reasons why buying tickets to Seahawks games is an incredible experience worth cherishing.
Firstly, attending a game at Lumen Field is an unforgettable experience. The stadium offers excellent seating options, unforgettable views of the game, and the city's iconic skyline. Moreover, the energy at Lumen Field is second to none, and the 12s (a.k.a. the Seattle fans) are renowned for being one of the loudest fan bases in the NFL. The atmosphere created by these passionate fans ensures a thrilling and enjoyable game day experience.
Another reason to buy Seattle Seahawks tickets is the competitive team performance on the field. The Seahawks have consistently been a formidable team in recent years and are known for their hard-hitting defense and dynamic offense. Watching these top-tier athletes battling it out in real life adds an extra dimension to the game that just can't be replicated through television broadcasts.
Moreover, purchasing Seahawks tickets grants you the opportunity to take part in various game-day activities and events. There are often engaging, family-friendly events hosted by the team before kick-off, which add to the overall enjoyment of the experience. It is a unique opportunity to bond with fellow fans and create life-long memories.
Lastly, by buying Seattle Seahawks tickets, you are supporting the team and the local economy. Revenue from ticket sales goes towards maintaining and improving the stadium, ensuring an even better experience in the future. Additionally, fans attending games often contribute to local businesses by dining out or shopping around the area, which has a significant economic impact on the community.
In summary, buying Seattle Seahawks tickets provides fans with a memorable game-day experience, the opportunity to witness top-tier athletic performance, participation in various events, and support for both the team and the local economy.
Best Time to Purchase Seattle Seahawks Tickets
Purchasing Seattle Seahawks tickets can be a great experience if done at the right time. In general, it's best to buy tickets as soon as they become available, since popular games tend to sell out quickly. Seahawks single-game tickets typically go on sale in May, so it's a good idea to mark your calendars and be prepared to purchase at that time for the best selection of seats.
However, there might be instances when waiting to buy tickets may result in finding better deals. For example, if a game is not sold out or the demand is low, prices could drop closer to the game day. In this case, using secondary ticket marketplaces like SeatGeek, Ticketmaster, and StubHub can be a valuable resource for finding affordable tickets at the last minute or a few weeks before the match.
When considering the best time to buy tickets, also keep an eye out for promotional offers and special events. The Seattle Seahawks occasionally offer discounts or special packages for certain games, such as the Week 1 Los Angeles Rams kickoff or the Week 3 Carolina Panthers Super Bowl XLVIII 10th Anniversary event.
Remember to account for other factors that may affect ticket demand and pricing, such as the opposing team's popularity, the current performance of the Seahawks, and the time and date of the game itself. Primetime games, such as those on Sunday nights, Monday nights, and Thursday nights, are typically more sought after and may carry a higher price tag. In contrast, weekday and early afternoon games might have slightly lower demand and more affordable ticket prices.
In conclusion, the best time to purchase Seattle Seahawks tickets varies depending on a number of factors, from game scheduling to team performance. Keep track of ticket release dates, monitor ticket prices, and be prepared to act quickly when good deals become available to get the best value for your Seahawks game experience.
Buying Tickets from Official Sources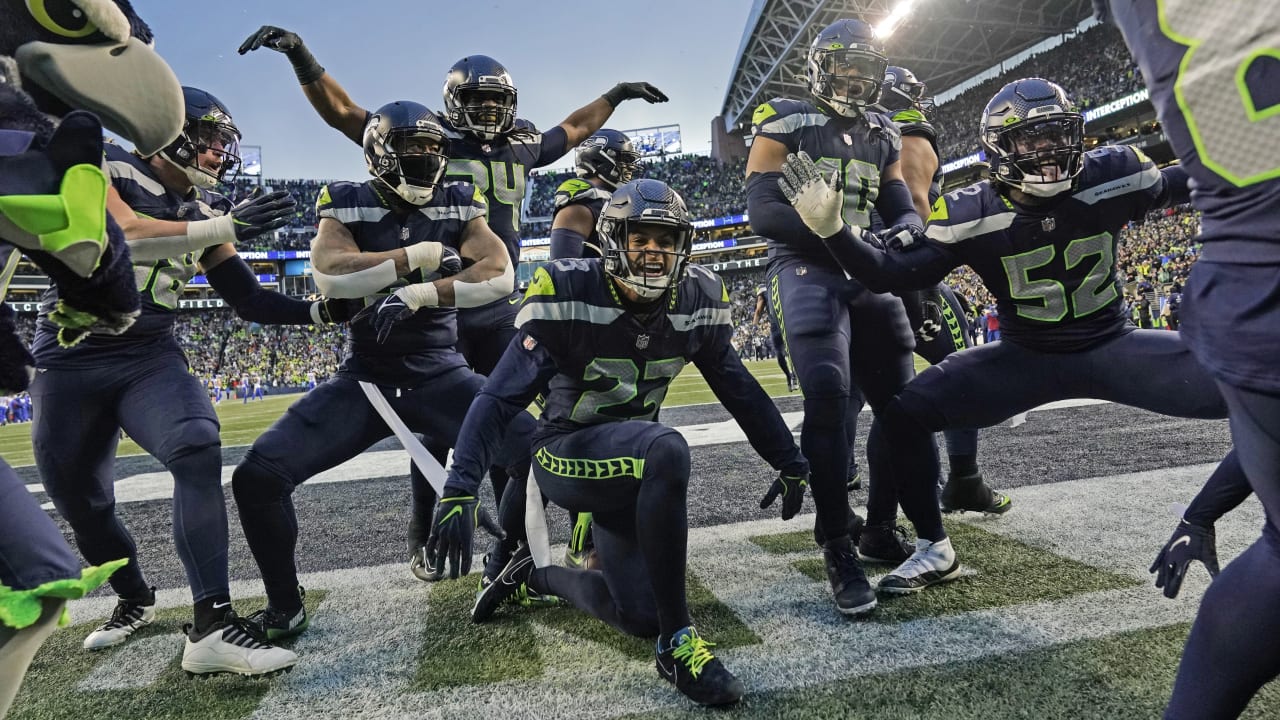 When it comes to purchasing Seattle Seahawks tickets, it is crucial to buy from reliable and authentic sources. This section will take you through the team's official website and NFL ticket exchange, which are regarded as safe and legitimate platforms to buy your tickets from.
Team's Official Website
The best and most straightforward place to buy Seattle Seahawks tickets is the team's official website. They offer a user-friendly platform where fans can easily find and purchase single-game tickets and view special ticket offers for home games. Fans may purchase a maximum of eight tickets per person.
By buying directly from the team's website, you ensure that your tickets are genuine and avoid the hassle of dealing with third-party sellers or counterfeit tickets.
NFL Ticket Exchange
Another excellent way to buy authentic Seattle Seahawks tickets is through the NFL Ticket Exchange, which is the official ticket exchange of the Seattle Seahawks. This platform offers a secure marketplace for fans to buy and sell tickets while guaranteeing the authenticity of the tickets.
Purchasing from the NFL Ticket Exchange allows fans to enjoy the vibrant atmosphere at Lumen Field (formerly known as CenturyLink Field) with peace of mind, knowing that their tickets are genuine and backed by the Ticketmaster guarantee.
Following these official sources for purchasing your Seattle Seahawks tickets will ensure a smooth and enjoyable experience, allowing you to focus on what really matters – cheering on the team and having a great time with fellow fans.
Third-Party Ticket Sellers
When looking for Seattle Seahawks tickets, there are several reputable third-party ticket sellers to consider. These platforms offer a variety of options for purchasing tickets, often at competitive prices. We will explore three popular platforms: Stubs.com, SeatGeek, and Vivid Seats.
Stubs.com
Stubs.com is a well-known ticket reseller that provides fans with a platform to buy and sell Seattle Seahawks tickets. The website offers a 100% Buyer Guarantee, ensuring a secure transaction and on-time delivery of authentic tickets. By using Stubs.com, fans can select their preferred seating options by setting a price alert and viewing the seat's perspective in advance.
SeatGeek
Another popular ticket-selling platform is SeatGeek, which aggregates ticket prices from numerous sources to find the best deals on Seattle Seahawks tickets. By utilizing their interactive seat maps and Deal Score system, fans can easily locate the most affordable and desirable seating options. SeatGeek also offers a Buyer Guarantee, ensuring ticket authenticity and timely delivery.
Vivid Seats
Vivid Seats is another reputable ticket seller and a favorite among many fans for purchasing Seattle Seahawks tickets. They offer an extensive selection of tickets and provide users with a user-friendly interface. The platform's 100% Buyer Guarantee ensures that transactions are secure, and the tickets are authentic and delivered on time. By using Vivid Seats, fans can explore seating options, compare prices, and confidently purchase the best tickets for their budget.
In summary, Stubs.com, SeatGeek, and Vivid Seats are all reliable and user-friendly platforms for finding and purchasing Seattle Seahawks tickets. Each platform offers unique features and guarantees, making it easy for fans to find the best seats to enjoy the game.
Local Ticket Brokers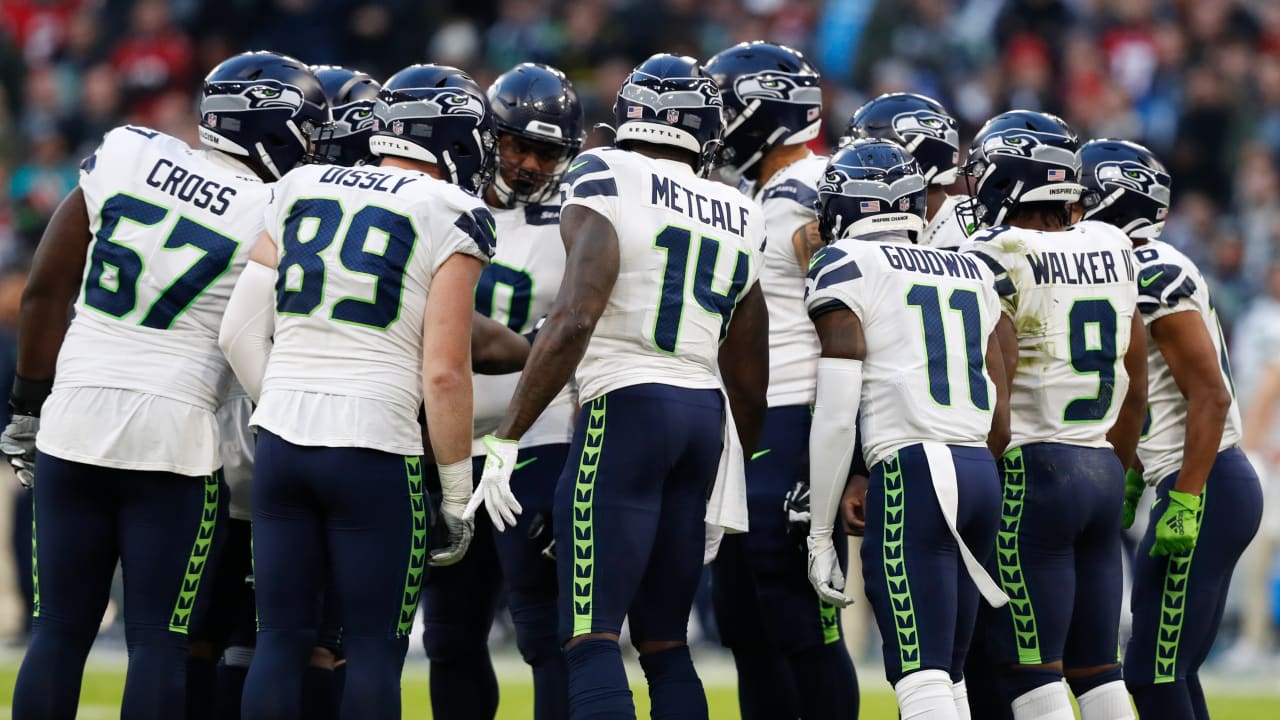 There are a variety of reputable local ticket brokers who offer Seattle Seahawks tickets. These brokers often have access to a wide range of inventory, including premium seating and last-minute tickets. They can also provide a more personalized experience, as they are familiar with the local market and can answer any questions you may have.
One such broker is the Seahawks' official ticket office, which is located just off Occidental Avenue S. Buying from the primary ticket marketplace ensures that you are purchasing authentic tickets directly from the team. This option provides a reliable and trustworthy source.
Another popular choice is Vivid Seats, which offers a user-friendly platform for browsing and purchasing tickets. The website has a variety of tickets available for both home and away games. Vivid Seats also provides helpful customer support and a secure purchasing process, making them a great option for Seahawks fans.
StubHub is also a well-known and widely-used ticket broker. They offer competitive pricing and extensive ticket listings for Seattle Seahawks games. StubHub's platform is easy to navigate, and they have a solid customer support team in case any issues arise during the purchasing process.
Lastly, TicketMaster is another established ticket broker that offers tickets for Seattle Seahawks games. They have an extensive inventory, and their platform is user-friendly to make finding the perfect tickets as easy as possible.
In summary, purchasing Seattle Seahawks tickets can be done through various local ticket brokers, each with their own advantages. Whether you choose the official Seahawks ticket office, Vivid Seats, StubHub, or TicketMaster, you'll find a wide selection of tickets available to suit your needs. Always keep in mind to buy from reputable sources to ensure a safe and enjoyable game experience.
Season Tickets
Seattle Seahawks fans can rejoice knowing that season tickets are a great way to secure seats for all the exciting home games. These tickets typically offer many benefits, such as priority seating availability, savings over individual game tickets, and exclusive perks for ticket holders.
Purchasing season tickets is simple. Fans can visit the official Seattle Seahawks website or partner websites like SeatGeek to explore the available seating options and pricing. When the tickets become available for sale, it's essential to act fast, as they are often in high demand.
Season ticket holders can enjoy additional benefits beyond just attending the games. For instance, they receive a 15% discount at The Pro Shop, allowing fans to proudly represent their team with officially licensed merchandise at a reduced price. To obtain the discount, season ticket holders can show their mobile Discount Card through the Seahawks Mobile App.
When choosing season tickets, keep in mind that prices may vary depending on the seating section and the demand for specific games. However, fans can often find multi-game ticket packs that offer significant savings compared to purchasing individual game tickets.
In summary, acquiring season tickets for the Seattle Seahawks is an excellent way for supporters to show their dedication and secure a spot for all the thrilling home games throughout the season. Be sure to keep an eye on the official websites for the latest news and updates on ticket availability, pricing, and perks.
Things to Consider When Buying Tickets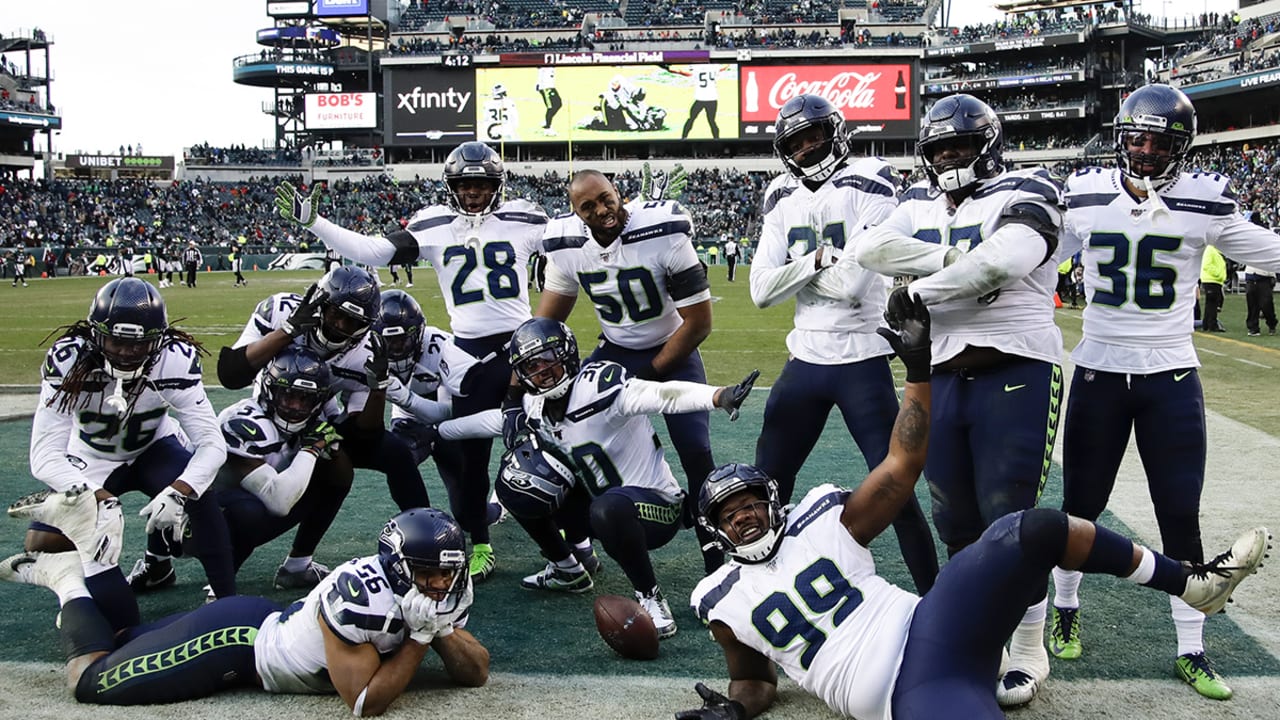 When looking for the best place to buy Seattle Seahawks tickets, there are a few essential factors to keep in mind. This section will discuss some of the key aspects to consider, such as ticket pricing, seating location, refund policies, and customer service.
Ticket Pricing
One major factor to consider when buying Seattle Seahawks tickets is the price. It's important to compare prices from different ticket providers, such as Ticketmaster, StubHub, and Gametime side-by-side, to get the best deals. Make sure to be aware of any additional fees or charges that may be included in the final price, as these can vary depending on the platform. Remember that timing can also influence ticket prices and that deals might be found by purchasing tickets either well in advance or close to the date of the game.
Seating Location
The seating location plays a significant role in your overall experience when attending a Seahawks game. Be sure to review the seating chart of the venue, Lumen Field, to understand the layout and available seating options. Some fans may prioritize having a clear view of the field, while others may prefer a more immersive experience closer to the action. Keep in mind that ticket prices can vary greatly depending on the section you choose, so be sure to factor in your budget and preferences when making a decision.
Refund Policies
Another important aspect to take into account is the refund policy of the ticket provider. It's essential to understand the terms and conditions surrounding refunds and exchanges, especially if there is a possibility that you may need to change your plans or if the game is postponed or canceled. Some platforms may offer more flexible refund policies than others, so take the time to research and compare the available options before making a purchase.
Customer Service
Finally, good customer service is a crucial factor when selecting a ticket provider. Check online reviews and customer testimonials to gauge the quality of the platform's customer support. A reliable provider should have helpful and responsive customer service agents who can answer your questions and address any issues that may arise before, during, or after the ticket purchase process.
By taking these four factors into account, you can ensure that you find the best place to buy Seattle Seahawks tickets with confidence and enjoy the game to the fullest.
Avoiding Scams When Buying Tickets
When you're looking to purchase tickets for Seattle Seahawks games, it's essential to be aware of potential scams to ensure you have a safe and enjoyable experience. In a friendly tone, let's discuss some best practices to avoid scams when buying tickets.
First and foremost, try to buy tickets from official sources whenever possible. The official primary ticketer, like Ticketmaster, is usually the safest and most secure marketplace for buying tickets, including resale ones. Avoid purchasing tickets from unfamiliar or unverified third-party websites.
In case you need to use a secondary marketplace, opt for well-established platforms such as StubHub and SeatGeek. These websites offer buyer protection policies and ensure the tickets' authenticity, providing you with peace of mind.
Before making any purchase, double-check the ticket details, like the event's date, time, and location, to confirm its legitimacy. Furthermore, read the event organizer's refund policy to understand what your options are in case of cancellations or rescheduling.
When purchasing tickets, use secure payment platforms and avoid transferring money directly to sellers or sharing personal financial information via email or message.
Here are some additional safety tips to keep in mind:
Look for verified reviews from other buyers who have purchased tickets for the same event or from the same seller.
Be cautious of deals that are too good to be true, as they are often fraudulent.
Save all communication, payment details, and receipts in case you need to provide evidence in case of a scam.
If you happen to fall victim to a ticket scam, take the following steps:
File a local police report.
Contact the Federal Trade Commission online at ReportFraud.ftc.gov or by phone at 877-382-4357.
Report the issue to the FBI's Internet Crime Complaint Center at IC3.gov.
By following these guidelines, you can effectively protect yourself and ensure you have an authentic and enjoyable experience attending Seattle Seahawks games.