As a frequent visitor to T-Mobile Park, home of the Seattle Mariners, I know how important it is to understand the ins and outs of the stadium's entrances and gates. Whether you're attending a baseball game, concert, or another event, navigating the stadium can be an essential part of the experience. In this article, I'll be sharing my knowledge to help you better understand the different entrances and gates at T-Mobile Park, ensuring you'll have a smooth and enjoyable time.
Located in Seattle's bustling SODO neighborhood, T-Mobile Park offers several entrance options for its guests. From the iconic Home Plate Entrance Gate to the Right Field gate exclusive for Season Ticket Members, you'll surely find a way that suits your needs. Keep in mind that after entering the stadium, there's no re-entry allowed, so make sure you have everything you need before stepping inside.
To further enhance your experience at T-Mobile Park, it's always a great idea to plan ahead and consider all available transportation options. Knowing where to park or taking advantage of public transit can make your visit even more memorable. So, let's dive in and find out everything you need to know about T-Mobile Park's gates and entrances.
Know About T-Mobile Park
T-Mobile Park, home to the Seattle Mariners, is an exceptional entertainment experience for fans. As someone who has attended a game, let me share with you some tips to make the most of your visit.
First, arriving at T-Mobile Park is made easier by planning ahead and considering the various transportation options at your disposal. Whether you're driving, taking public transit, or using alternative transportation like the Link Light Rail, there's a suitable choice for everyone.
Another aspect to keep in mind during your visit is the entry process. You can enter the park through any available entrance. However, the right field gate is for season ticket members only. Remember that there's no re-entry into the stadium, except for emergencies. It's important to follow this rule for the safety of all guests.
When it's time to grab a bite, please note that the concession stands at T-Mobile Park are cashless. It won't affect your experience, but it's good to know ahead of time so you can come prepared. Additionally, the park's COVID-19 rules are in line with King County and Washington state guidelines, meaning that masks are not currently required.
In conclusion, knowing a little bit about T-Mobile Park entrances, transportation, policies, and game-day essentials will enhance your overall experience. Enjoy your time at the ballpark!
Gate Details
Gate Opening Times
I've found that gates at T-Mobile Park typically open two hours before the start of a Seattle Mariners game, giving fans plenty of time to enjoy the ballpark atmosphere and take part in any pre-game activities.
Different Gates and Entrances
When visiting T-Mobile Park for a Seattle Mariners game, you can enter through a variety of gates:
Left Field Gate: Located on the left field side of the stadium
Pen Gate Entrance: Situated near the bullpen
Center Field Gate: Found at the center field area
Right Field Gate: Positioned on the right field side of the stadium
Home Plate Gate: Located right behind home plate
Third Base Entry Gate: Situated near the third base side
Each of these gates and entrances has its own unique characteristics and might offer different access points to various sections of the ballpark.
Accessibility at Entrance Gates
T-Mobile Park prioritizes accessibility for all fans, and every entrance gate is designed to accommodate individuals with disabilities or limited mobility. Wheelchair-accessible ramps and elevators are available at each entrance, making it easy for everyone to enjoy their time at the ballpark. If you need any assistance, don't hesitate to reach out to T-Mobile Park's friendly staff members on-site.
Overall, attending a game at T-Mobile Park is an enjoyable experience for all fans. With multiple options for entering the park, knowing these details will ensure your visit is comfortable and stress-free.
Ticketing Information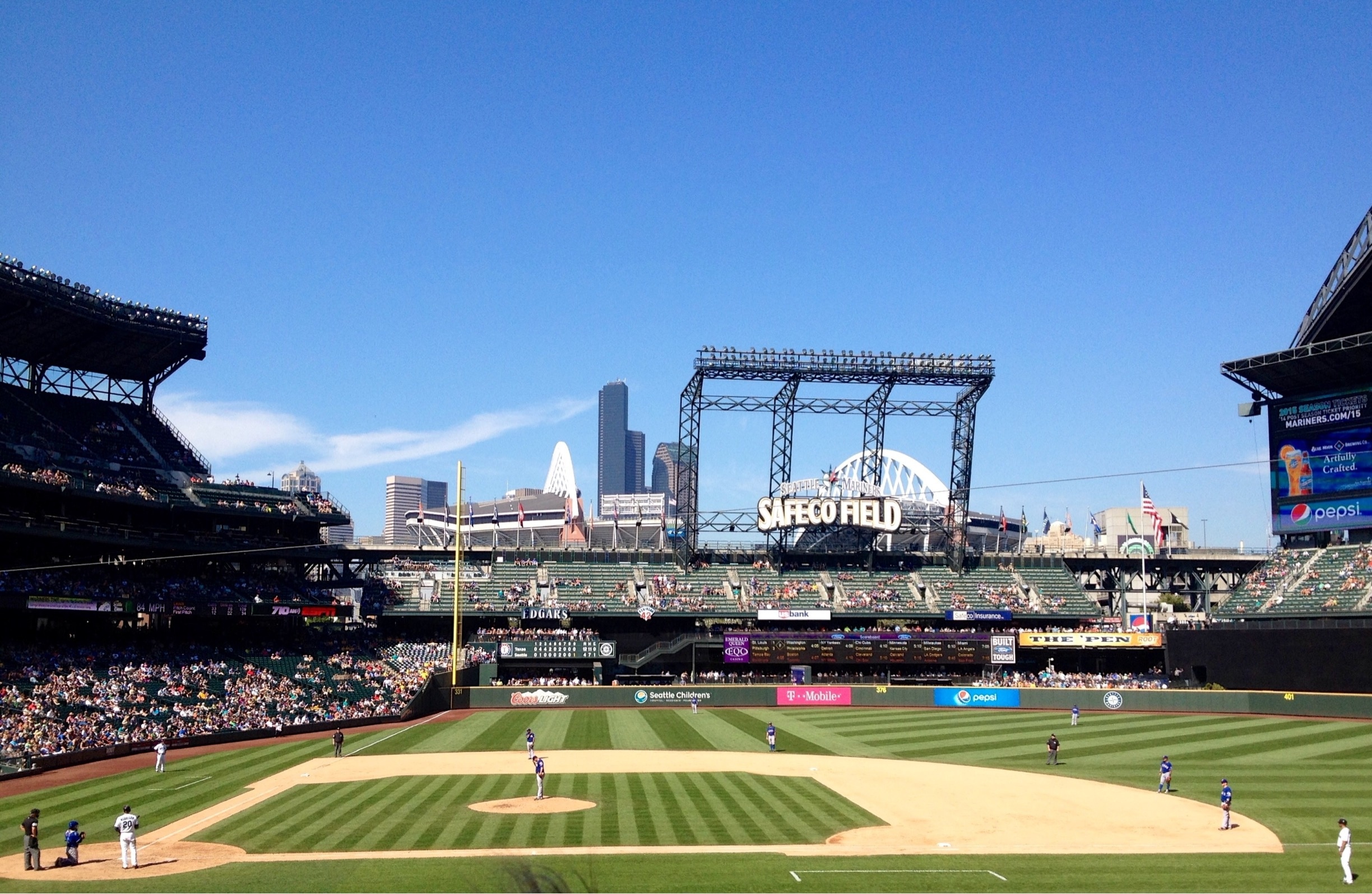 Where to Buy
I recommend visiting the official Seattle Mariners website or T-Mobile Park's website to purchase tickets for events and games. Additionally, you can buy tickets through reputable third-party sellers like Ticketmaster or StubHub. Just make sure to double-check the event date, time, and seat location before confirming your purchase.
Mobile Ticketing
In recent years, T-Mobile Park has adopted mobile ticketing to provide a faster and more convenient entry process. With mobile tickets, I can easily access my ticket on my smartphone and show it at the entrance gate without having to print out a physical copy. This also means that I won't have to worry about misplacing or forgetting my paper ticket. To ensure a seamless entry, I recommend downloading the MLB Ballpark app or having the ticket barcode saved on your phone's wallet app. This way, I can enjoy a stress-free experience entering T-Mobile Park.
Security and Safety Measures
As someone who enjoys attending games at T-Mobile Park, I want to share some security and safety measures to help you have a worry-free experience. In this section, I'll discuss the items you can bring into the stadium and those that are not allowed.
Items Allowed
To make your game day experience more comfortable, T-Mobile Park does allow some items:
Small bags, purses or containers that are 16″ x 16″ x 8″ or smaller
Sealed, clear plastic water bottles (1 liter or less)
Empty, clear plastic water bottles
Food items (wrapped or in a clear plastic bag)
Items Not Allowed
To ensure a safe and enjoyable environment for everyone, there are a few items that are prohibited at T-Mobile Park:
Large bags, backpacks or suitcases
Unsealed liquid containers
Glass containers or bottles
Aerosol cans
Alcoholic beverages
Illegal drugs or drug paraphernalia
Fireworks or explosives
Weapons or items resembling weapons
Drones or remote-controlled aircraft
Professional cameras with detachable lenses or lenses longer than 3″
Selfie sticks, tripods or monopods
Noisemaking devices (e.g., air horns)
Laser pointers
Inflated balls, Frisbees, or other projectiles
Pets (except for approved service animals)
Remember, security personnel at the gates may inspect your bags and belongings before entry, so it's best to leave any prohibited items at home. I hope you found this information on security and safety measures at T-Mobile Park helpful. Have a great time at the game!
Food and Beverage Information
On-site Food and Drinks
At T-Mobile Park, I found a wide variety of food and beverage options to satisfy my cravings. The ballpark is known for having some of the best food among Major League Ballparks. I enjoyed classic ballpark favorites like hot dogs, peanuts, and Cracker Jack. I also discovered some unique offerings such as Chinese bao, loaded baked potatoes, crab fries, and even toasted grasshoppers!
For those with dietary restrictions or preferences, I noticed that T-Mobile Park offers limited selections at Ivar's and The Natural, where they feature gluten-friendly, vegetarian, vegan, and plant-based menu items. Their beverage options are just as diverse, including coffee, soda, water, beer, wine, and other alcoholic drinks to quench my thirst.
All concession stands at T-Mobile Park are cashless, so I made sure to bring a credit or debit card with me.
Outside Food Policy
I found it important to note that T-Mobile Park does have a policy on bringing in outside food to the ballpark. (I couldn't find specific information on T-Mobile Park's policy in the provided search results, so please check the T-Mobile Park website or contact their customer service for details on their outside food policy.)
In conclusion, my time at T-Mobile Park was enhanced by their diverse and delicious food and beverage options, and I felt prepared by knowing their outside food policy. I hope you find this information helpful and enjoy your visit to the ballpark!
Nearest Public Transit Options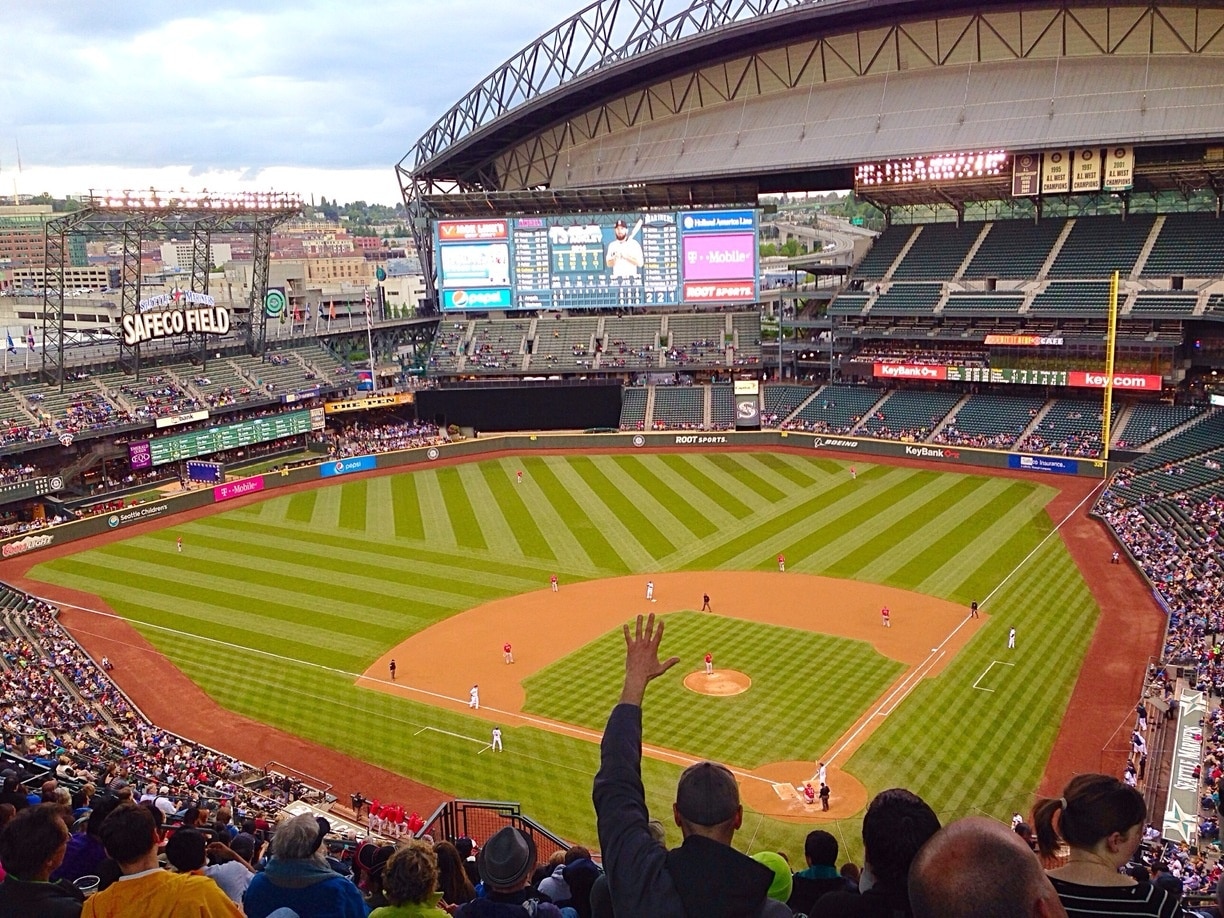 As a fan visiting T-Mobile Park, I find it super convenient to use public transit for getting to the stadium. There are a couple of options that you can consider for a hassle-free journey.
By Light Rail: The Link Light Rail's 1-LINE has a station right next to T-Mobile Park and Lumen Field. This is an excellent option because it's so easy to reach the park; just follow the crowd wearing Mariners merchandise to the gate.
By Bus: Several bus routes pass near T-Mobile Park, such as 21, 545, and 550. From Yarrow Point, I can reach the park within 47 minutes, while from Zoka Coffee Roaster & Tea Company, it takes me 61 minutes. Make sure to plan your trip and check the bus arrival times to avoid any delays.
If you're looking for more information on other agencies serving T-Mobile Park, Metro is one option that you can explore for their schedules.
Using public transit, I not only save time and money on parking, but also contribute to a greener environment. So, go ahead, choose your preferred option and enjoy an exciting Mariners game!
Parking Information
I recently visited T-Mobile Park and found that there are a few great parking options available for visitors. If you're planning to catch a Seattle Mariners game or any event hosted at the park, you might find this information helpful.
At T-Mobile Park, the official parking garages include the Mariners Garage, Lumen Field Garage, and Union Station Garage South. The Mariners Garage is conveniently located just south of the stadium at the intersection of Edgar Martinez Drive and First Avenue. With over 2,000 parking spaces, this garage is a great option for those who value convenience and want to park close to the entrance.
For a slightly more budget-friendly option, consider the Union Station Garage South, which is the furthest of the three but also the most affordable. Lumen Field Garage is another alternative that offers easy access to the park.
In case you prefer using public transit, there are a number of options for reaching the stadium as well, so you don't have to worry about parking at all. Additionally, some areas around the park might offer free parking, but it's important to be mindful of any restrictions or time limits when parking on the streets.
Remember to arrive early, as the parking garages fill up quickly on game days and other events. The parking spaces are available on a first-come, first-serve basis, so it's best to plan ahead and secure your spot.
I hope this information makes your visit to T-Mobile Park more enjoyable. Have a great time at the event!
Frequently Asked Questions
I visited T-Mobile Park recently and experienced the park first-hand; here are some frequently asked questions to help you plan your visit better.
When do the gates open at T-Mobile Park? Gates at T-Mobile Park open 90 minutes before game time, while the T-Mobile Pen opens two hours prior to game time.
Do they require proof of vaccination or negative COVID-19 tests to enter the park? No, T-Mobile Park has returned to 100% seating capacity without any health restrictions. So, you do not need to provide any proof of vaccination or a negative test.
Are masks required at T-Mobile Park? No, masks are not currently required at T-Mobile Park. The park's COVID-19 policies align with King County and Washington state guidelines.
Can I bring a bag into T-Mobile Park? Yes, you can bring clear plastic or vinyl bags no larger than 12″ x 6″ x 12″. One-gallon clear plastic zip-top bags are also allowed. Security must be able to see inside and identify items to the bottom of the bag.
What are T-Mobile Park's policies for purchasing food? The concession stands at T-Mobile Park are all cashless, so make sure you're ready with a credit/debit card or mobile payment method.
I hope this helps you make the most of your visit to T-Mobile Park, and enjoy the game!