Green Bay Packers fans know the thrill of cheering on their favorite team, whether in the chilly atmosphere of the legendary Lambeau Field or in the comfortable setting of their own homes. But in order to get that up-close and personal experience, fans need to secure tickets to attend games. Navigating the world of ticket purchasing can be a daunting task, especially when searching for the best place to buy Green Bay Packers tickets that offer great prices and authentic tickets.
Many platforms are available for purchasing tickets, and each one has its unique features and benefits. However, some generally stand out as top choices for purchasing Packers tickets. Trusted websites like SeatGeek, Packers.com, and Ticketmaster have been providing fans with reliable and affordable options for years. These platforms make it easy to find tickets for various sections of the stadium, as well as offering additional features, such as ticket resales or exclusive access to certain events.
When selecting the best place to buy Green Bay Packers tickets, it's essential to weigh several factors like price, authenticity, and ease of use. Several platforms cater to these needs to make the process smooth and enjoyable for fans, ensuring a memorable game experience. So go ahead, grab your Green Bay Packers tickets, and get ready for an unforgettable time cheering on your favorite team!
Official Ticket Sources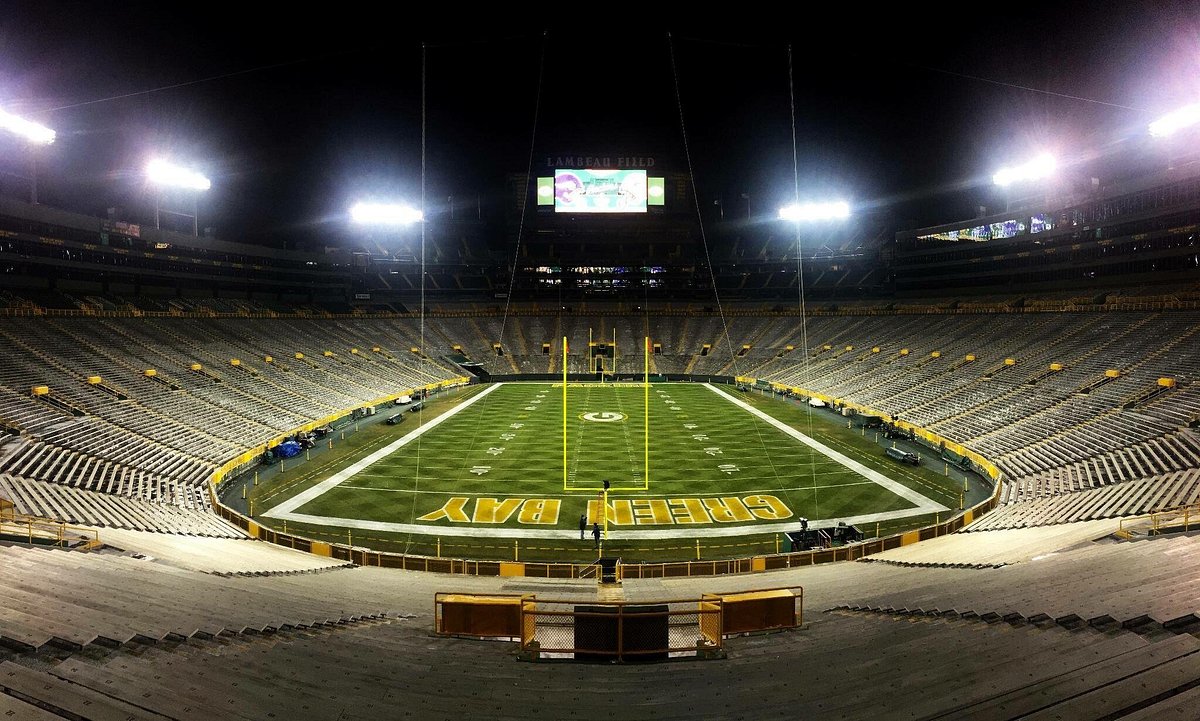 NFL Ticket Exchange
One of the best and safest places to purchase Green Bay Packers tickets is through the NFL Ticket Exchange. This platform, powered by Ticketmaster, offers a secure and reliable way for fans to buy and sell tickets. With authenticated tickets and a 100% guarantee, it ensures a hassle-free transaction for both buyers and sellers.
Moreover, by using the NFL Ticket Exchange, you are buying tickets directly from other Packers fans or verified sources, which reduces the risk of being scammed. Keep in mind that prices on the NFL Ticket Exchange might be higher than face value, as they are determined by the sellers.
Packers Box Office
Another excellent official source for Green Bay Packers tickets is the team's own box office. Buying directly from the Packers Box Office guarantees the ticket's authenticity and price at face-value. This option is perfect for fans who prefer getting their tickets straight from the source without any additional fees.
However, it is important to note that popular games may sell out quickly, and the availability of tickets may be limited. In case the desired game is sold out, fans can explore other options such as the NFL Ticket Exchange or reputable third-party ticket marketplaces.
So, when looking to buy Green Bay Packers tickets, it's recommended to check both the NFL Ticket Exchange and Packers Box Office as they provide official, secure, and hassle-free access to tickets for Packers events and games.
Reliable Ticket Marketplaces
When looking to buy Green Bay Packers tickets, it's important to consider reliable ticket marketplaces that offer a secure and trustworthy purchasing experience. In this section, we'll discuss a few reputable options: StubHub, Vivid Seats, and SeatGeek.
StubHub
StubHub is one of the most popular ticket marketplaces, known for its user-friendly platform and a vast selection of tickets for different events. When browsing for Green Bay Packers tickets on StubHub, you will find a wide variety of seats and prices to choose from. The website provides a 100% Buyer Guarantee to ensure your transaction is secure, and you receive valid tickets in time for the event.
StubHub's key features include:
Interactive seat maps to help you visualize your seat location
Mobile app for easy browsing and purchasing on-the-go
FanProtect™ Guarantee for a secure and reliable experience
Vivid Seats
Vivid Seats is another genuine ticket marketplace offering a great selection of Green Bay Packers tickets, with competitive prices and an intuitive user interface. They provide a 100% Buyer Guarantee to ensure your transaction is secure and that you receive authentic tickets.
Some benefits of using Vivid Seats are:
A tiered rewards program called Vivid Values that offers customers savings and promotions
Detailed seat maps and extensive filtering options to find your ideal seats
A mobile app for easy ticket access and scanning at the event
SeatGeek
SeatGeek is a reputable ticket aggregator and marketplace, known for its user-friendly layout and a unique feature called Deal Score. When searching for Green Bay Packers tickets on SeatGeek, the Deal Score system helps you quickly identify the best value for your desired seats.
Advantages of using SeatGeek include:
Straightforward pricing with no hidden fees
A comprehensive ticket rating system based on value and seat location
Mobile app for convenient browsing and ticket management
When looking for Green Bay Packers tickets, consider these reliable ticket marketplaces to ensure a smooth and secure purchasing experience.
Local Ticket Brokers
Local ticket brokers are a great way to secure Green Bay Packers tickets. These brokers specialize in connecting fans with the tickets they need for big games at Lambeau Field. They often have access to tickets for sold-out games, so you can still attend even when the official box office is out of tickets.
Green Bay Ticket Service is one trusted ticket broker that offers the lowest prices without any service fees for Green Bay Packers tickets. They can provide you with tickets to all home or road games. They also offer Packers hotel packages, for the ultimate convenience when planning your trip to the game.
Another excellent option is Red Zone Tickets, which offers a 200% guarantee when buying Green Bay Packers tickets on their website. This means that they stand behind their offerings and ensure that your order is 100% secure. Red Zone Tickets was also named one of the fastest-growing companies in the United States by the INC 500/5000 list, so you can trust their reputation.
When browsing through ticket brokers, it's essential to compare prices, consider availability, and familiarize yourself with their policies. This way, you can ensure that you find not only the best ticket prices, but also a reliable broker that makes the purchasing process hassle-free.
So, if you're planning to attend a Packers game, don't hesitate to explore local ticket brokers – they just might be the perfect solution to getting those hard-to-find tickets you need. And with their friendly customer service and easy purchasing options, you can focus on what really matters: cheering for the Packers!
Tips to get the best deals
Buy in Advance
Purchasing Green Bay Packers tickets well in advance can often secure the best deals. Prior to the start of the season, many fans are eager to lock in their seats and save money. This means buying early can often lead to lower prices and better seat choices, as opposed to waiting until the last minute.
Off-Peak Games
Another strategy for scoring good deals on Packers tickets is to target off-peak games. If you're flexible with your schedule, consider attending games against less popular or less competitive opponents. For example, the prices for a Packers vs. Dolphins game at Lambeau Field are typically lower than those for a Packers vs. Bears or Packers vs. Vikings game. By choosing less sought-after matchups, you can enjoy the Packers experience at a more affordable price.
Last Minute Deals
While buying in advance is generally a good idea, sometimes waiting until the last moment can work in your favor. Ticket sellers may drop their prices on game day to ensure all their inventory is sold. This can be risky, as selections may be limited and you might not get the best seats, but it's worth considering if you're looking for a bargain. Just remember to keep an eye on ticket availability and prices leading up to the game.
In summary, the three main strategies to get the best deals on Green Bay Packers tickets include buying well in advance, targeting off-peak games, and occasionally taking advantage of last-minute deals.
Potential Scams to Avoid
One major concern for football fans trying to buy Green Bay Packers tickets is the possibility of falling victim to scams. Scammers are always looking for new ways to take advantage of unsuspecting fans, and this is especially true during exciting playoff seasons.
A common ticket scam revolves around buying tickets from unverified or untrustworthy websites. While many resale websites are legitimate, there are some that offer fake tickets or simply take your money without providing tickets in return. To avoid falling victim to these scams, it's a good idea to stick to well-known ticket resale platforms such as Ticketmaster, StubHub, or the official Green Bay Packers ticket exchange.
Another precaution to keep in mind is being wary of extremely low ticket prices. If an offer seems too good to be true, it probably is. Scammers often lure victims with unrealistically low prices, only to send counterfeit tickets or none at all. Pay close attention to the pricing of tickets on various platforms and be suspicious of any deals that appear significantly cheaper than the average.
Lastly, always be cautious when interacting with individuals selling tickets through social media or other informal channels; these transactions leave opportunity for scammers to take advantage of fans. If opting to purchase tickets through a Facebook group or other community forum, make sure to check the seller's history and verify that they have a positive reputation before handing over your money.
In short, by being mindful of the potential scams associated with purchasing Green Bay Packers tickets and adhering to some basic safety measures, fans can ensure they have an authentic, memorable experience while supporting their favorite team.
Conclusion
Purchasing Green Bay Packers tickets can be an exciting experience for any football fan. With various options available, it's essential to choose the best platform for your needs. Two popular and widely used platforms to consider include Ticketmaster and SeatGeek.
Ticketmaster provides access to presales, allowing you to potentially secure tickets before they become available to the general public. This can be particularly useful for highly anticipated games. On the other hand, SeatGeek offers a user-friendly interface for comparing ticket prices from various sellers, ensuring you find the best deal for your desired seat.
In addition to these platforms, visiting the Packers' official website can also be a helpful resource for ticket information and sales. Another option can be participating in online communities, such as Reddit's GreenBayPackers, where fans may share tips and suggestions for acquiring tickets.
When searching for tickets, remember that prices may fluctuate based on factors like seat location, game importance, and timing. To find the best deals, it's beneficial to monitor ticket prices and explore multiple platforms. By doing so, you can ensure a fantastic experience cheering on the Green Bay Packers at Lambeau Field or in an away game.