I recently paid a visit to Fiserv Forum, the stunning home arena for the Milwaukee Bucks, and let me tell you, navigating the space can be a bit overwhelming at first. Don't worry, I've got your back! In this article, I'll be sharing everything you need to know about the gates and entrances at Fiserv Forum. With this information, you'll be able to step inside with confidence and focus on what truly matters – having an amazing time at the event you're attending.
From my experience, familiarizing myself with the different entrance gates made all the difference. With options like the Fiserv Forum Atrium Entrance and the Fiserv Forum Skybridge Entrance, knowing where to go based on your ticket details can save you valuable time. And to make things even smoother, it's essential to have a grasp on the venue's policies and procedures, as well as parking information.
Not only will this guide have you effortlessly navigating Fiserv Forum like a pro, but you'll also learn about nearby dining, lodging, and travel resources to make your visit even better. Stay with me, because you're in for an invaluable insider's look into the Fiserv Forum experience.
What is Fiserv Forum?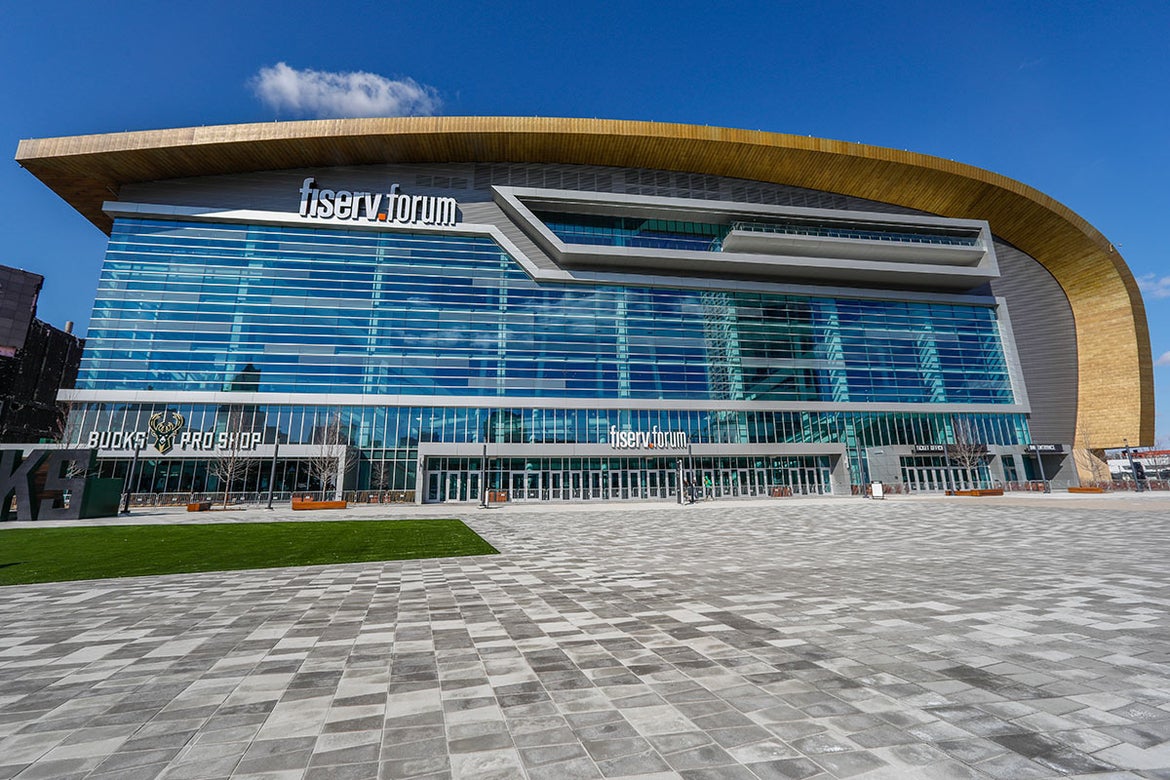 As someone who loves attending sporting events and concerts, I'm always thrilled to talk about Fiserv Forum in Milwaukee! Fiserv Forum is a modern and state-of-the-art multipurpose venue that opened in 2018. It's the home court for the Milwaukee Bucks (NBA) and serves as the primary venue for Marquette University's men's basketball games.
Not only is Fiserv Forum a key player in Milwaukee's sports community, it also plays host to a variety of other events such as concerts, family shows, and special functions. Its state-of-the-art design, architecture, and amenities create an unforgettable experience for visitors.
The arena is located at 1030 N. 6th St., Milwaukee. When it comes to transportation and parking options, the venue works hand-in-hand with SpotHero, a parking reservations app, making it easy for you to find convenient and affordable parking slots.
One of the things I personally find exciting about the Fiserv Forum are the entrances to the arena. There's the Fiserv Forum Atrium Entrance and the Fiserv Forum Skybridge Entrance, each offering a unique entry experience for visitors. Plus, the all-inclusive BMO Event Level Club is a real treat for those with first-row seats. It's excellent for socializing with other courtside members and getting a behind-the-scenes look at the Bucks players.
If you are planning a visit to Fiserv Forum, remember there are plenty of accommodations and restaurants nearby. So, whether you are a die-hard sports fan, a music enthusiast, or just someone looking for a great time out with friends or family, Fiserv Forum is definitely the place to be!
Getting to Fiserv Forum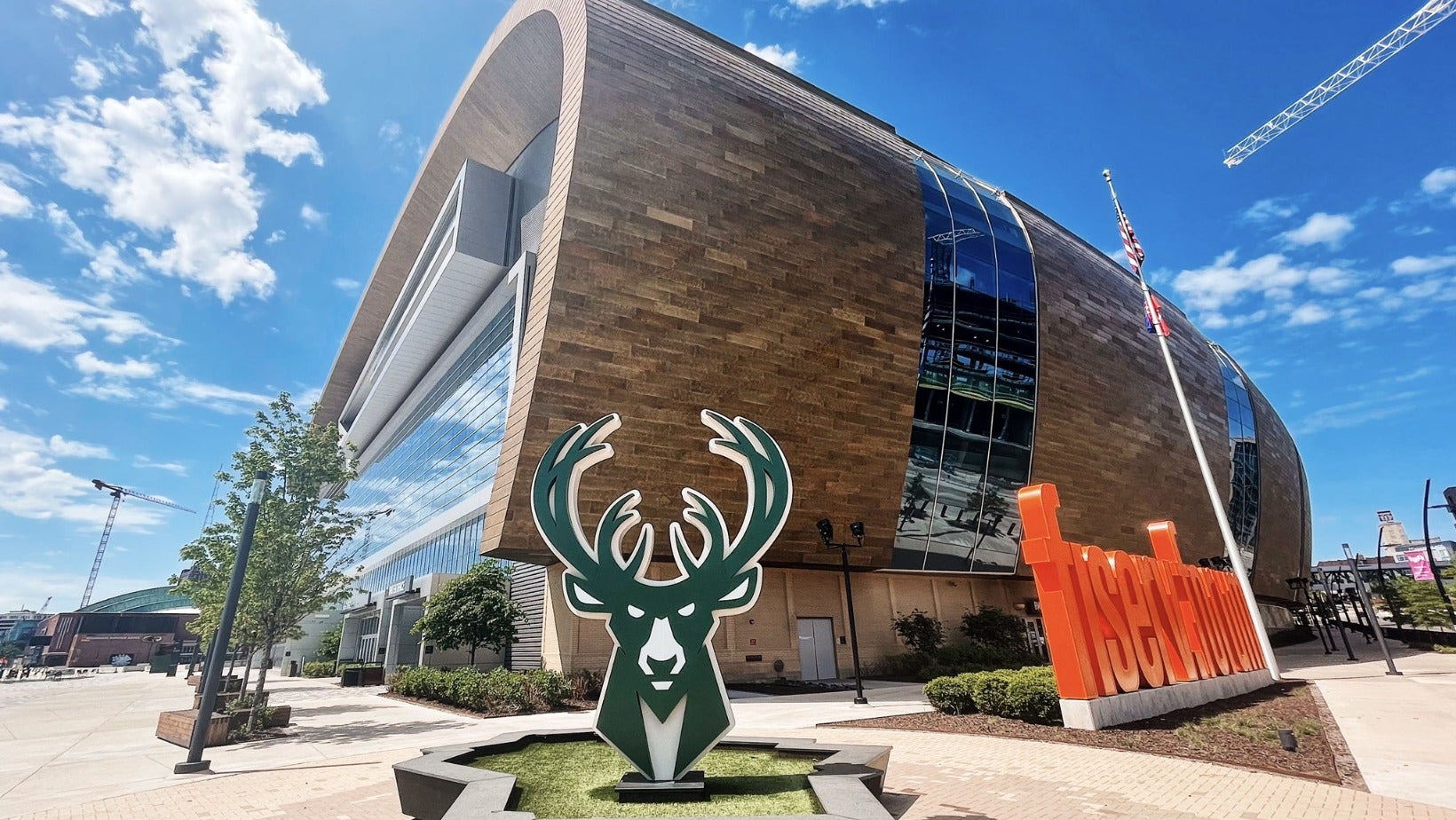 Public Transportation
If you're planning to take public transportation to Fiserv Forum, there are several options available. The Milwaukee County Transit System (MCTS) provides bus routes that pass near the arena. You can use their Trip Planner tool to find the best route for your location. Additionally, the Hop streetcar is another convenient option, stopping just a few blocks away from the venue.
Parking Facilities
For those arriving by car, there are parking options available near Fiserv Forum. The 5th Street Parking Structure at 1215 N. 5th St. is connected to the arena by the Skybridge, located on the northwest corner of the building. This makes it a convenient and easily accessible option. There are also various other parking lots and structures in the surrounding area.
Remember, it's always a good idea to check for road closures and traffic conditions before heading to the venue. The WisDOT site offers updates on road conditions and potential traffic delays, which can help you plan your trip accordingly.
Gate Information
Gate Locations
At Fiserv Forum, there are two primary entrances where you can enter the arena. The first entrance is the Fiserv Forum Atrium Entrance, which welcomes fans into a spacious, well-lit area filled with excitement. The second entrance is the Fiserv Forum Skybridge Entrance, which connects the arena to nearby parking structures and offers an alternative, convenient route for those coming from parking spots.
Accessibility Features
I always appreciate how Fiserv Forum prioritizes inclusivity and access for everyone. The venue offers several accessibility features to accommodate guests with disabilities or special needs. Some of the available accommodations include:
Accessible seating areas
Elevators and ramps that cater to wheelchair users and those with limited mobility
Assistive listening devices
Sign language interpretation upon request
Service animal accommodations
Remember, if you require any assistance during your visit, don't hesitate to contact the friendly and helpful staff at Fiserv Forum. They're always eager to ensure everyone has a comfortable and enjoyable experience.
What to Expect Inside Fiserv Forum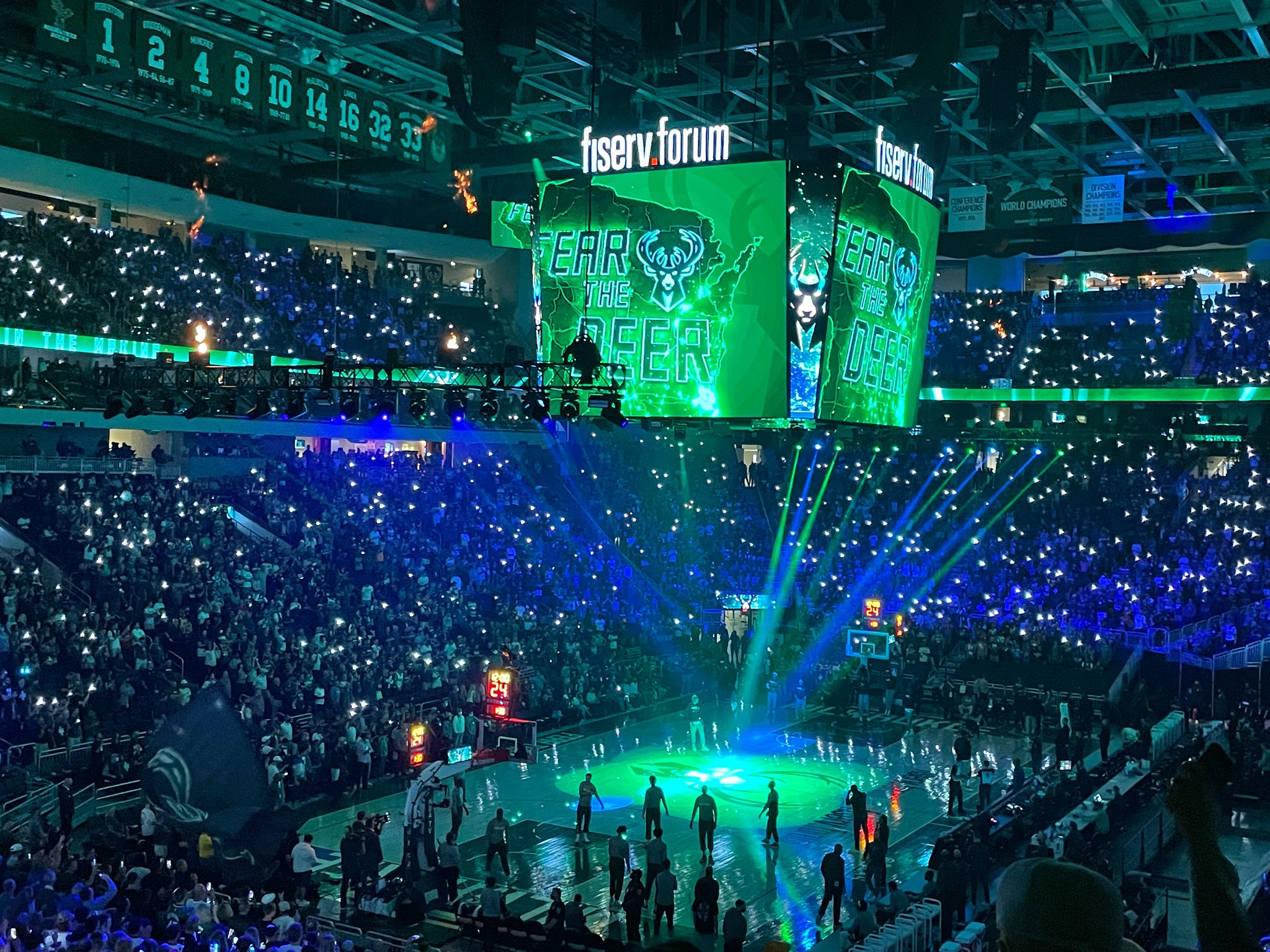 Seating Information
When I first entered the Fiserv Forum, I noticed the variety of seating options available. There are different levels of seating, including courtside seats, which provide a great close-up view of the action. For those who purchase tickets in the first four rows of seating, they even have access to the exclusive BMO Event Level Club with all-inclusive food and beverage options, as well as a behind-the-scenes opportunity to see the Bucks players enter and exit the court1.
The arena is designed to ensure that everyone has a great view, no matter where they are seated. The seats are comfortable, with cup holders and ample legroom, making it easy to enjoy the game or event.
Concessions and Amenities
As for food and beverages, Fiserv Forum offers a wide range of options to satisfy any appetite. I found various concession stands throughout the venue, serving up classic game-day favorites like hot dogs, pretzels, and nachos, as well as more gourmet options like artisanal pizzas, specialty burgers, and local Milwaukee cuisine2.
Many of these stands also have a selection of beverages, including soft drinks, bottled water, and alcoholic drinks like beer, wine, and cocktails. It's essential to be aware of the policies regarding alcohol consumption: you must be of legal drinking age, present a valid ID, and follow arena guidelines for responsible behavior.
In addition to the food and beverage options, Fiserv Forum provides amenities for guests' convenience, such as clean and accessible restrooms, ATMs, and even charging stations for mobile devices. This ensures that my experience is comfortable and hassle-free throughout the game or event.
Security Measures
Bag Policy
As you enter Fiserv Forum, it's essential to be aware of the bag policy. The arena has strict guidelines to maintain the safety of all attendees. Bags that are larger than a clutch purse are not allowed inside the venue. Clutch purses, however, are acceptable as long as they are no larger than 10″ x 6.5″. Guests with oversized bags will be asked to return them to their vehicles before entering the arena.
When I visited, I made sure to carry a small purse to avoid any issues, and I suggest you to do the same.
Safety Guidelines
In order to ensure a safe and enjoyable experience for everyone at Fiserv Forum, there are a few safety guidelines that I came across and think you should keep in mind while attending events:
All attendees must pass through metal detectors before entering the venue. This process can be quicker if you are prepared and remove any large metal objects from your pockets beforehand.
Leave prohibited items at home. Things like laser pointers, sticks or poles, large banners, selfie sticks and any items that can potentially be used as a weapon are strictly forbidden.
Follow the event staff's instructions. They're there to help with any questions or concerns you may have, and they strive to create a safe environment for everyone.
Remember, Fiserv Forum prioritizes the safety of its guests and staff, so following these guidelines will make your visit as enjoyable and hassle-free as possible.
Special Tips and Tricks for Visitors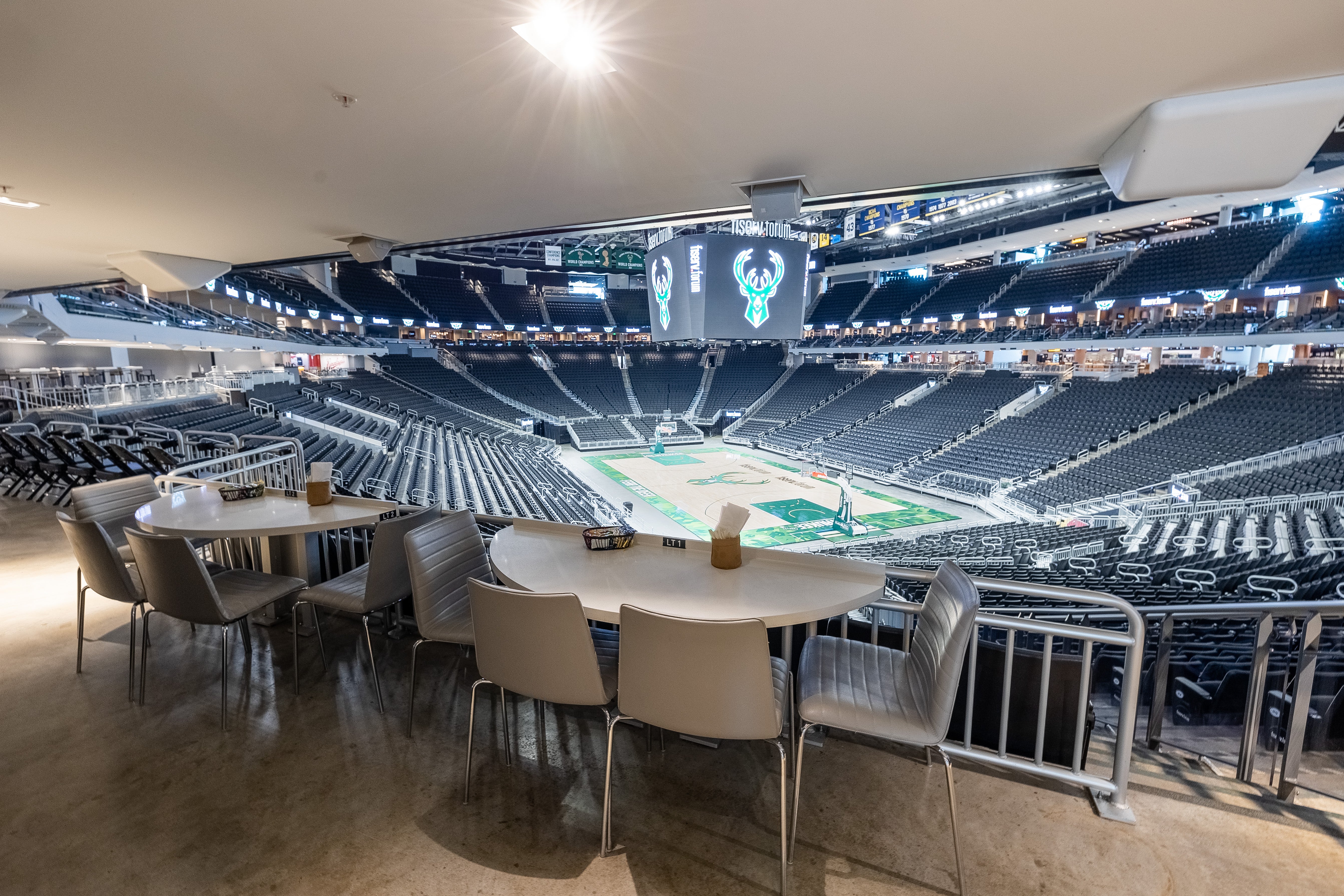 Best Time to Arrive
In my experience, the best time to arrive at the Fiserv Forum is about an hour before the event starts. This gives me enough time to find parking, go through security, and find my seats without feeling rushed. Plus, it allows some extra time to check out the various food and beverage options, as well as any pre-event activities that might be happening.
When it comes to parking, arriving a bit earlier has helped me find more convenient and affordable parking options near the venue. If you want to save some time and money, I'd suggest using public transportation like the bus or Milwaukee's streetcar, The Hop, which has a stop near the Fiserv Forum.
Uniquely Fiserv Forum Experiences
As a frequent visitor, there are a few experiences that I think make Fiserv Forum stand out among other arenas:
BMO Club: This exclusive club area is an awesome experience reserved for those sitting in the first four rows of the arena. With all-inclusive food and beverages and a behind-the-scenes view of the Bucks players entering and exiting the court, it adds an extra layer of excitement to your visit.
Atrium Entrance and Skybridge Entrance: The Fiserv Forum has two main entrance points – the Atrium Entrance and the Skybridge Entrance. The Atrium Entrance is impressive and spacious, with a grand staircase that adds a touch of elegance. The Skybridge Entrance connects to a parking structure across the street, which can be a convenient way to enter the arena, especially during colder months.
These tips have helped me make the most out of my visits to the Fiserv Forum. I hope they help you enjoy your time at Milwaukee's premier sports and events venue.