The Fiserv Forum is the home court of the NBA's Milwaukee Bucks and the NCAA's Marquette Golden Eagles.
Location: 1111 Vel R. Phillips Ave, Milwaukee, WI 53203 (in the heart of the city's Deer District).
In addition to basketball games, the Fiserv Forum hosts various events throughout the year, including concerts, special events, fan events, private shows, and more.
Exploring Food at Fiserv Forum
If you find yourself at Fiserv Forum, you can choose from a wide range of dining options. The following options are available:
Types of Food
● Modern Options
● Classic Options
● Vegan Options
● Beverage Options
● Desert Options
Let's check them out one by one.
Modern Food Options at Fiserv Forum
The modern dining scene features both quick bites and elaborate meals. At Fiserv Forum, you may find a variety of exciting new cuisines. Options may be something like:
Iron Grate BBQ
Iron Grate BBQ is located in section 121 of the Fiserv Forum and serves a variety of cuisines, including barbecue and other foods.
The MECCA Sports Bar and Grill
Three new MECCA Sports Bar & Grills are located in Sections 106, 116, and 221 of the Fiserv Forum. In addition to traditional hamburgers, chicken tenders, and the brand innovative Beyond Burger, all Burger Bars by MECCA also offers vegetarian options.
Laughing Taco
Section 112 of the Fiserv Forum is home to Laughing Taco, where hungry fans can get tacos topped with all sorts of delectable things. Now available at The Laughing Taco in Jockey Club is Lucia's brand-new Al Pastor taco. In addition to their tacos and nachos, The Laughing Taco also offers Good Foods' chunky guacamole.
Jack Daniel's Stand
Within the Potawatomi Club, Jack Daniel's Stand at the Fiserv Forum is considered one of the most premium stands. Get fried pickles, cheese curds, fried pickle chips, and whatever else you can think of. In addition, you can purchase a brand new Jack Daniel's Combo Platter right now at the stand for the customers.
Classic Food Options at Fiserv Forum
Classic American food can refer to a wide variety of dishes and cuisines. Still, when people think of comforting and tasty foods, a few staples come to mind for the vast majority of them. A wide variety of snack foods include nachos, pizza, cotton candy, hamburgers, beer, craft beer, cheeseburgers, chili dogs, hot dogs, french fries, peanuts, pretzels, and more.
Luckily Fiserv Forum covers these all for you. So you will have plentiful options to pick from. Some options are:
Canal Street Pizzeria
This is a restaurant for those who have a passion for pizza. Enjoy some of the best pizza in the city at Fiserv Forum's sections 224, 118, and 107, courtesy of Canal Street Pizzeria.
Sobelman Burgers
Want to satisfy your hunger for a burger while watching the game? At Fiserv Forum, you can find Sobelman Burgers in sections 220, 116, and 105, where they serve their famous pickle chips and burgers.
Klements
Pretzels and popcorn are great, but nothing surpasses sausage and beer while watching the game. Fiserv Forum's Klements is available for your needs. Section 117, please send out the sausages and other food items.
Klement's Test Kitchen, located in Section 209, is home to the new addition of rotating hot dogs and brats. In addition, there will be a seasonal swap between hot dogs and brats.
Gold Rush Chicken
A sandwich is the most common snack eaten by visitors at venues while watching games. Here at Gold Rush Chicken, we provide a wide selection of chicken sandwich options. Sections 221 and 116 of Fiserv Forum are the places to be if you hunger.
Chick-Fil-A
Section 105 of the Fiserv Forum is where you can find Chick-Fil-A and order the world-famous chicken sandwich, along with fries, drinks, beer, and other items.
Vegan Option at Fiserv Forum
Vegans have it the hardest when visiting new places because so few establishments provide vegan options. Unfortunately, there aren't many vegan options available at the Fiserv Forum. There is, however, one exception.
Bunny's Bite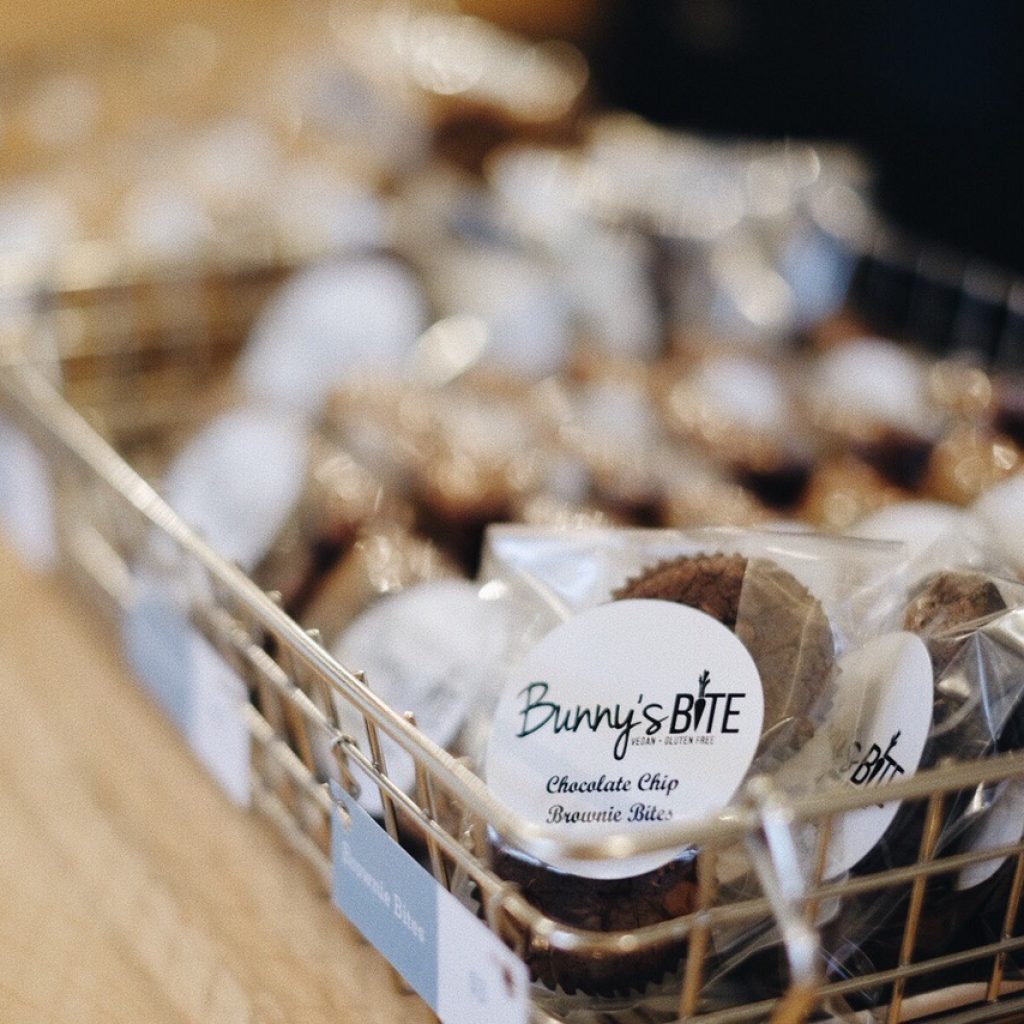 A vegan dessert option would be welcome, as they do not serve savory dishes. Bunny's Bite sells cookies and bars that are both vegan and gluten-free.
Beverage Options at Fiserv Forum
Going to the Fiserv Forum could leave you parched. Alternatively, look for a dive pub where you and your loved ones can enjoy a drink without disturbing anyone. This is why we have gathered the best options together for you. These are the items on the list:
Coors Light Bar
It's natural to have a craving for drinks while watching the games. Section 228 of the Fiserv Forum is the Coors Light Bar, where you can get Coors Light and other drinks.
Craft Beer Bar
If you are a fan of craft beer, then you have found the right place. Fans interested in drinking craft beer during the game can do so at the Craft Beer Bar in section 112 of the Fiserv Forum.
Casamigos
In Casamigos, located in the Fiserv Forum, you may order signature cocktails in various tastes.
Desert Options at Fiserv Forum
There are some excellent dessert options at Fiserv Forum. Whisk Chick cakesicles and cookies, Signature Sweets cakes and cupcakes, FortuNuts caramelized nuts, and Cedar Crest Ice Cream pints all find a home on the new dessert cart in the upgraded suites.
FAQ
Is Outside Food Allowed at the Fiserv Forum?
Answer: People attending athletic or other events at the Fiserv Forum are not permitted to bring any food or beverages.
Is Smoking Allowed Inside the Fiserv Forum?
Answer: Smoking is strictly prohibited inside the Fiserv Forum.
Conclusion
When imagining ourselves at Fiserv Forum for a game, we immediately think of the food, drinks, and desserts available. There, you can indulge your sense of taste in several different ways.
If you're heading to the Fiserv Forum, here are some tips for getting your hands on the food you want with minimal effort.
James is a big time NBA Golden State follower, who makes sure to catch games when he's in the area. He likes to follow International Soccer, with an interest in small town soccer club, Blackburn Rovers located in the North on the UK.