It became renowned as the "Yankee Stadium of the NFL" and is considered the most fabulous and iconic venue in the National Football League (NFL). It is also the abode of the Green Bay Packers, who are considered to possess one of the finest legendary dynasties in all of football.
The Green Bay Packers have won four Super Bowls while playing their regular season at Lambeau Field, which they have loved and cherished for over 60 years.
Below are some of the most incredible meal alternatives to consider while attending a sports event.
Internally Located Dining Options
Two kinds of cuisine are available for purchase within the Lambeau Field Atrium.
Independent eatery: 1919 Kitchen & Tap, positioned on the inaugural level of Lambeau Field Atrium, is the Packers' eating venue for both residents and tourists, with innovative interpretations of classic standards, sustainably made food, and a comprehensive beer list.
Temporary bistros: Throughout Packer's offseason workouts and matchdays, fans in the Lambeau Field Atrium may savor a wide variety of grab-and-go meal and supper options.
Gluten-Free Options
1. Cobb Salad: A salad consisting of leaves garnished with pieces of chicken, cheese, bacon, a hard-boiled egg, avocado, and tomato. This dish is often offered as the main dish.
Found at: Sections 686, 690
2. Cheese Curds: Cheese curds are a delicious pleasure in a mouthful. It tastes similar to mild cheddar cheese and appears like little chunks of curdled milk about the diameter of peanuts still in their shells. When people nibble on pure cheese curds, they'll hear a distinctive squeaking sound because of their stretchy consistency.
Found at: Sections 407, 690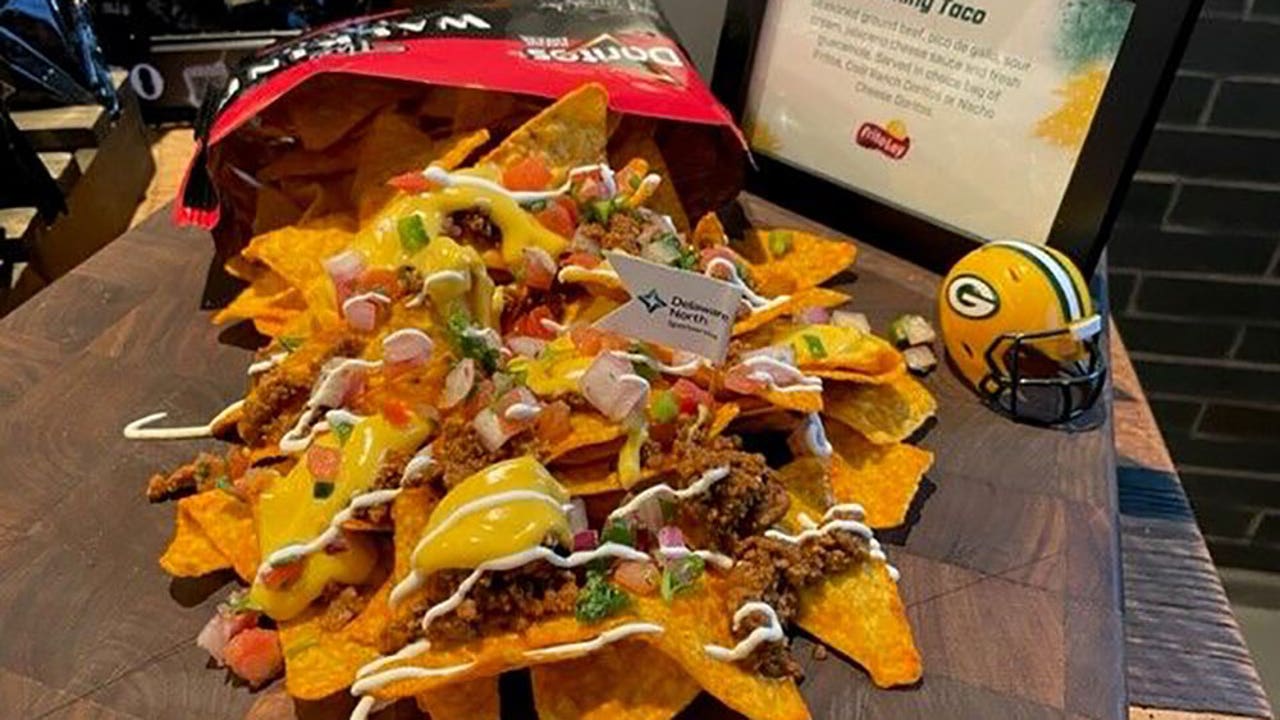 Vegetarian Food
1. Onion Rings: A sautéed circular piece of onion covered in grease or breadcrumbs.
Found at: Section 427
2. Pretzel Sticks (contains cheese): A firm, crispy cookie prepared from a narrow roll of dough liberally dusted with salt and roasted in the shape of a loosened tangle or a pole.
Found at: Sections 100, 105, 106, 108, 115, 116, 119, 121, 124, 131, 132, 138, 312, 319, 427, 440, 486, 630, 642, 674, 730, 735, 742, 750
The Pastry Menu
1. Truffles: A delicate chocolate confection coated with cocoa and frequently flavored with rum.
Found at: Section 427
2. Macaroons: A macaroon is a tiny delicacy or dessert composed using almond paste plus coconut. Macaroons are generally tender, sugary, and delicate.
Found at: Section 427
Broaden Your Horizons with these Restaurants
If you aren't feeling it today or want to see and try different cuisines, you may choose from many dining options around Lambeau Field. Let's take a look at a couple of them.
Hinterland Brewery and Restaurant
Modern American | Green Bay
The Beer Hall, inspired by a German brewing home including a central touch and a superior spirit of humor, has several wood pellet furnaces, a showcase kitchen, and complete luncheon and supper entrees. It's the ideal setting for a luxury pizza, awesome burgers, and other Hinterland classics.
Republic Chophouse
Bistro | Green Bay
The Republic Chophouse offers a variety of mouthwatering dishes, including steak, seafood, cutlets, a casual bar menu, and exquisite pastries. It is the pinnacle of the gourmet food experience. As soon as you enter this restaurant, individuals get a distinct impression that they are about to experience something unusual.
They are revolutionizing the concept of urban dining by moving away from the "stuffy boy's club" and making a headfirst plunge into the immersive experience of exciting food served in a laid-back setting. Their "no problem" concept guarantees the highest quality cuisine, service, and environment.
Mangiare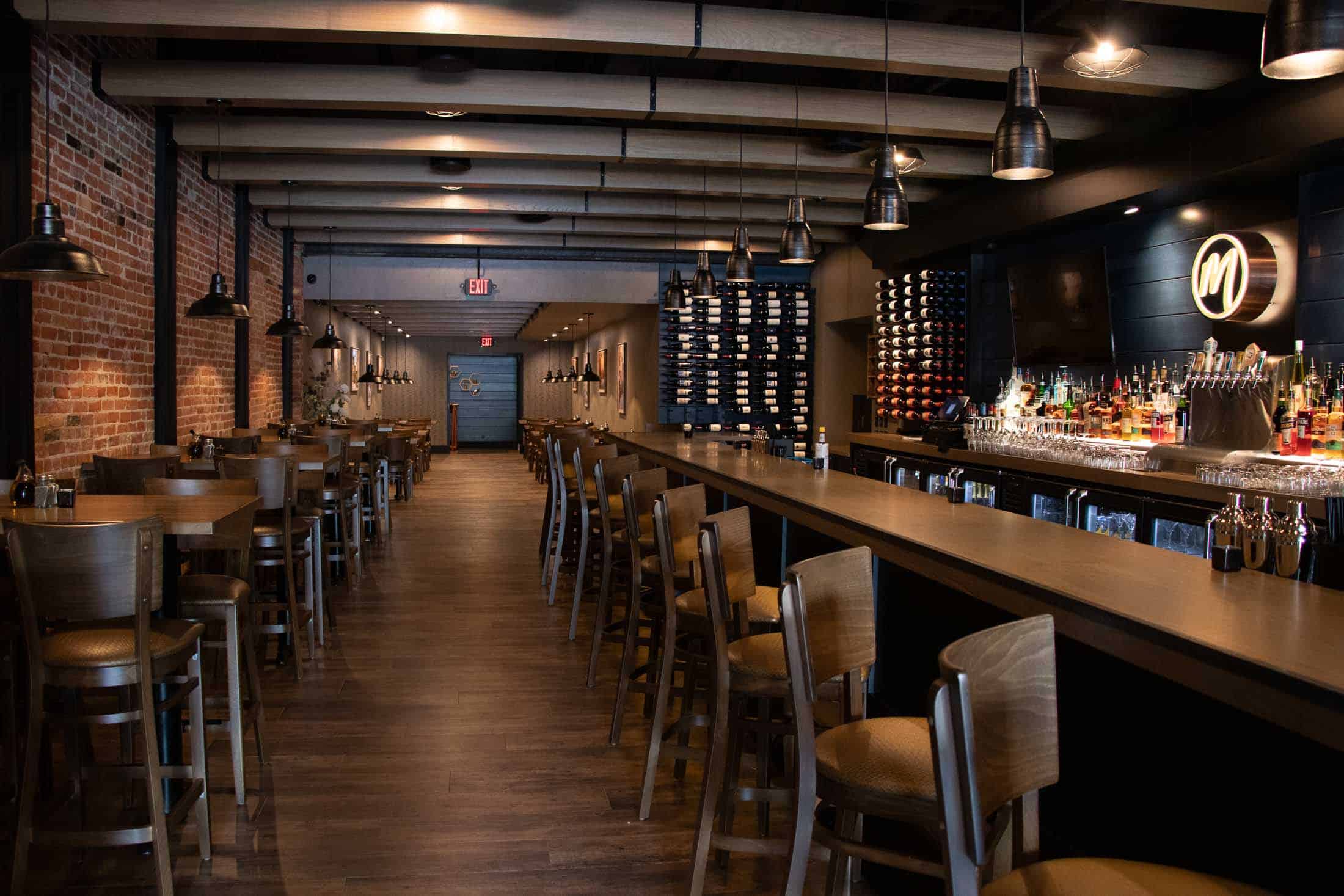 Italian Cuisine | Green Bay
Their lineage can be traced back to Republic Chophouse. People consider it the best fine dining restaurant in the vicinity of Green Bay and the region's de facto representative of upscale cuisine in northeastern Wisconsin. Mangiare and Republic are sibling establishments that provide the most fantastic tasting menus northwest of Chicago. They are positioned only a few blocks away from each other and are owned by an identical local businessman.
For the preparation of the items on their Mangiare menu, they exclusively utilize the most recent and genuine seasoning blends. Using balsamic and oils imported from Italy and bread from specialty cafes, the specialists produce extremely gratifying meals that complement the level of excellence that distinguishes them. Whether customers are in the mood for traditional Italian cuisine served in a welcoming setting for families at Mangiare or brisket served in a casual but elegant setting at Republic, their detail-oriented approach and dedication to providing excellent service will remain consistent.
FAQ
1. Are there any discounts for employees or students at the arena's restaurants?
Generally, and truthfully, any such discount offers have yet to be publicized since most workers employed are part-time. However, children younger than 14 are eligible for participation in the Junior Power Pack Kids Club, allowing them to take advantage of several other profitable deals.
2. Are calorie counts included on the menus of the arena's restaurants?
If you carefully review the official website for Lambeau Field, you will find that it is divided into different areas. Some of these sections feature gluten-free and specialty products. In contrast, others describe the ingredients that go into most food items. It does not, however, offer calorie counts.
Final Thoughts
In conclusion, attending a sporting event or any other gathering within Lambeau Field is a once-in-a-lifetime experience. The Green Bay Packers represent one of the most well-known squads in the National Football League (NFL).
So, if you go to a game that features them, you can anticipate a significant amount of fan enthusiasm. Lastly, the Packers change the products on their regular menu annually. Make sure you come back to check out the latest offerings.
James is a big time NBA Golden State follower, who makes sure to catch games when he's in the area. He likes to follow International Soccer, with an interest in small town soccer club, Blackburn Rovers located in the North on the UK.