Lambeau Field is an iconic stadium located in Green Bay, Wisconsin, and is home to the Green Bay Packers. It's a place where football fans from near and far gather to cheer on their favorite team and enjoy a thrilling game-day experience. With a rich history and a unique atmosphere, Lambeau Field offers an unparalleled sports experience for Packers fans and visitors alike.
In this article, I'll walk you through everything you need to know about the different gates and entrances at Lambeau Field, ensuring that your visit is as smooth and enjoyable as possible. From the location of each entrance to the proper use of your ticket or mobile device for entry, I have got you covered. So without further ado, let's dive into the world of Lambeau Field entrances and make your game-day experience even better.
Overview of Lambeau Field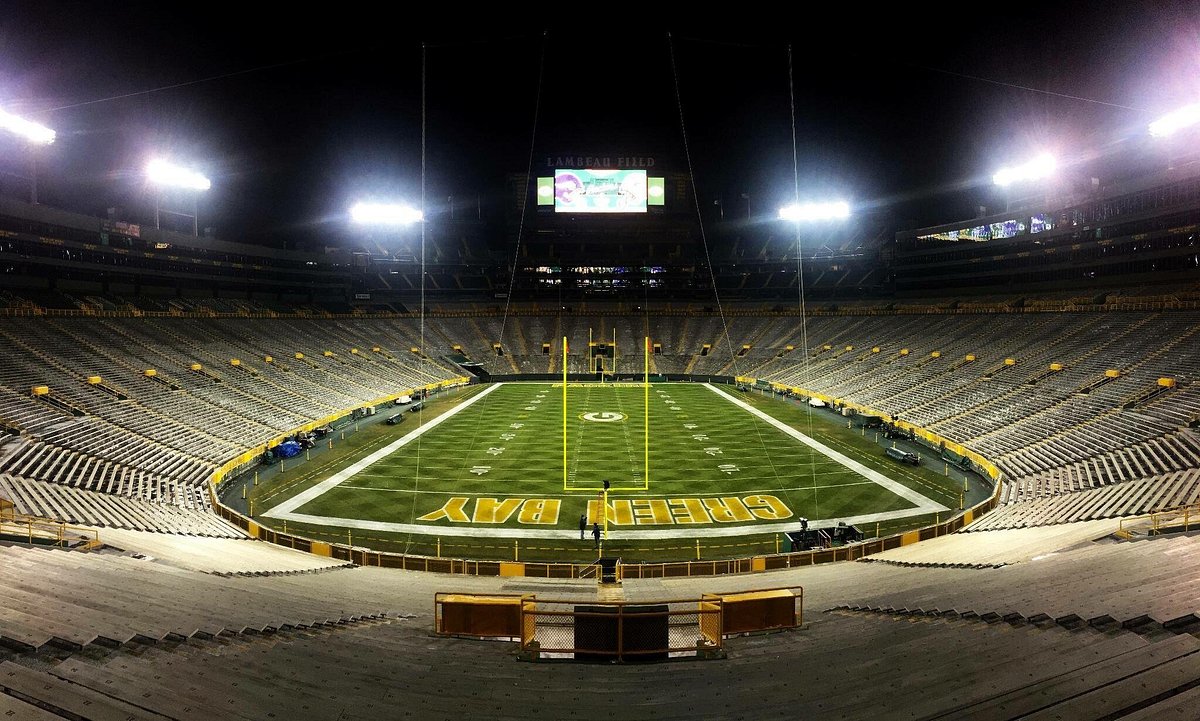 As a passionate football fan, I always find visiting Lambeau Field an unforgettable experience. Home to the legendary Green Bay Packers, Lambeau Field holds a special place in the heart of many football fans, including mine. Opened in 1957, it is the oldest continuously operated stadium in the NFL, making it a historic site to explore.
One of the key factors that contribute to a smooth visit to the stadium is knowing the available entrances and gates. Lambeau Field has several gates for entry, each catering to different ticket types and areas within the stadium. To help you find your way through Lambeau Field, I've put together a list of some of the most popular entrance gates.
The Bellin Health Gate Entry is dedicated to premium seating and suites. If you have VIP tickets or are planning to watch the game from an exclusive suite, this gate will lead to your luxurious match experience.
The Miller Lite Gate Entry is one of the public gates which you can use if you hold standard tickets. It provides access to various seating sections across the stadium.
The American Family Insurance Gate Entry is another public gate available for fans coming to cheer on their favorite team. Feel free to use this entry point if you hold general tickets.
The Oneida Nation Gate Entry and Fleet Farm Gate Entry are additional public gates that you can use to enter the stadium. These entrances, along with the Miller Lite and American Family Insurance gates, ensure that no matter where your seats are, you'll have a convenient access point.
Remember to pay attention to safety guidelines and instructions during your visit to Lambeau Field. Police officers are stationed at each gate to ensure everyone's safety. Be prepared to have yourself and your belongings searched before entering the stadium, as this is a standard security measure in place for all fans.
Visiting Lambeau Field is an amazing experience, and being aware of the various entrance gates will ensure that you can navigate the stadium with ease. I hope this information helps you enjoy your time at the historic Lambeau Field. Let's go Packers!
History of Lambeau Field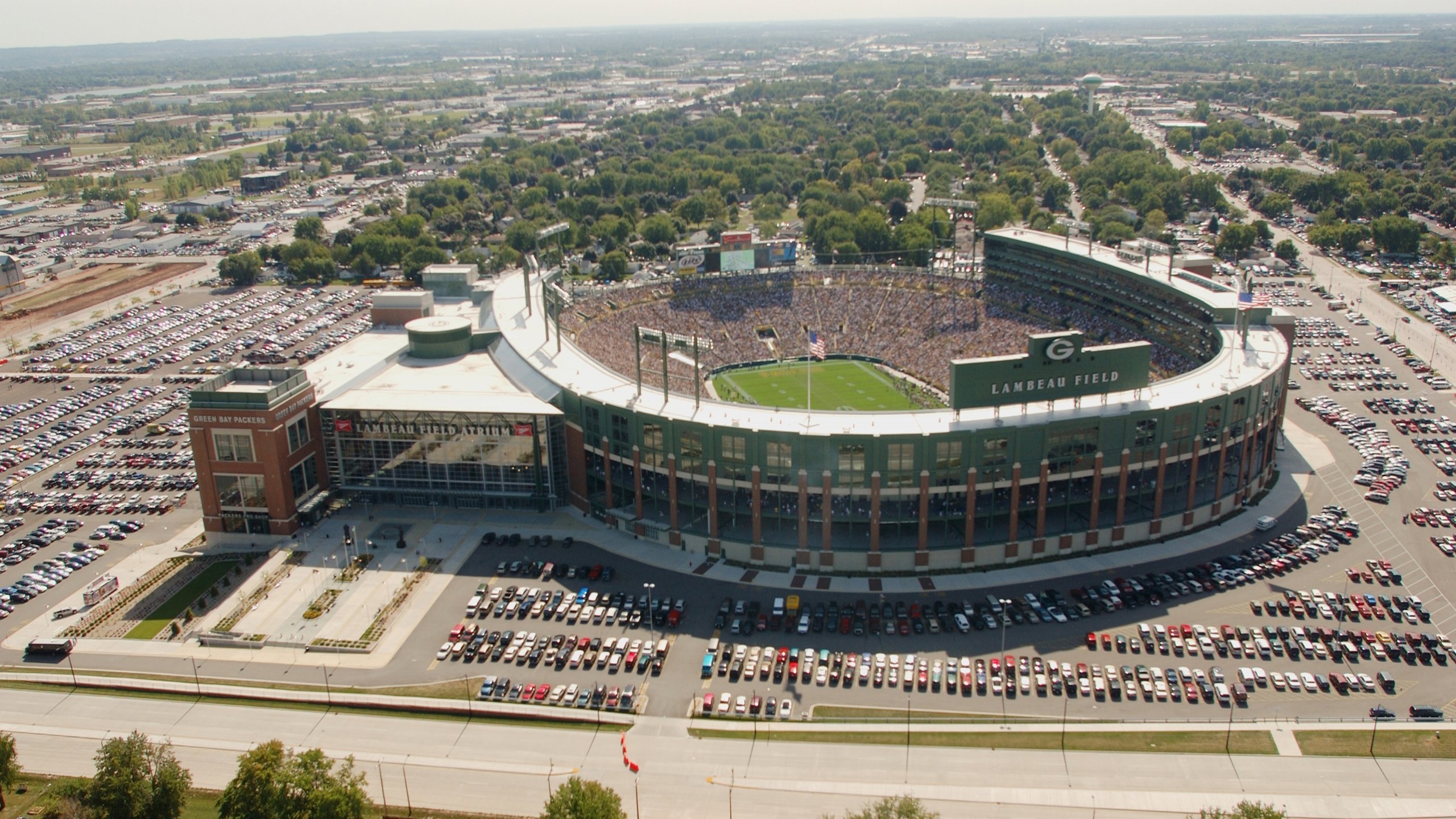 Beginning Years
My favorite place to watch a football game is Lambeau Field, home of the Green Bay Packers. This historic stadium was built in 1957 and was originally named City Stadium. At that time, it replaced the original City Stadium at Green Bay East High School as the Packers' home field.
In its initial years, Lambeau Field primarily had grass surfaces, and the Packers played there from 1921 to 2023. The name was changed to Lambeau Field in 1965, in honor of the team's founder and first head coach, Earl "Curly" Lambeau.
Recent Developments
Over the years, Lambeau Field has seen several renovations and expansions, allowing it to remain a premier destination for football fans. For me, there's just something special about attending a game at a venue with such a storied history. And with eight entrance gates, it's easy to access the stadium, although the Lambeau Field Bellin Health Gate is reserved for VIP and Premium Ticket holders only.
As you can see, Lambeau Field holds a significant place in NFL history, and I appreciate the opportunity to watch football games in such a legendary venue.
How to Get to Lambeau Field
I recently visited Lambeau Field, and getting there was quite straightforward. If you're planning to visit, let me share some tips on how to reach the stadium with ease.
Coming from the south on Interstate 43: I took I-43 north to Highway 172 west. Then, I traveled 172 for approximately 6 miles until I reached the Oneida Street/Ashland Avenue exit. After taking that exit, I headed south on Oneida Street, which led me right to Lambeau Field.
Another option for you is to use public transportation. I noticed that Green Bay Metro offers a Packers game day bus service, known as the "Lambeau Leap," to and from various locations throughout Green Bay. This convenient service can save you time and parking fees.
When it comes to parking, I recommend arriving early to secure a spot in one of the official Lambeau Field parking lots. There are also private lots and residential areas nearby where homeowners offer parking for a fee.
Once you arrive at the stadium, you'll find eight entrance gates. However, keep in mind that the Lambeau Field Bellin Health Gate is reserved for VIP and Premium Ticket holders only. To access the Atrium before the stadium seating areas open (two hours prior to kickoff), I entered through the American Family Insurance Gate on the east side of the stadium.
I hope these tips help you navigate your way to Lambeau Field with ease. Enjoy your visit!
Entrance Guide
Ticketing and Security
When I arrive at Lambeau Field for a Green Bay Packers game, I have several entrance gates to choose from. However, I should be aware that the Lambeau Field Bellin Health Gate is reserved for VIP and Premium Ticket holders only. Before entering the stadium, my ticket will be scanned at one of the new pedestal-style ticket scanners at the gates.
Security checks are an essential part of the entrance process, so I should be prepared to go through metal detectors and bag checks. For a smooth entry, I can follow Lambeau Field's clear bag policy, which allows for the following types of bags:
Clear plastic or vinyl bag that does not exceed 12″x6″x12″
One-gallon clear plastic freezer bag
Small clutch bag approximately the size of a hand, with or without a handle or strap
Disability Access
Lambeau Field is committed to providing accessibility for all guests, including those with disabilities. I can find designated ADA parking spaces in Lot 1 on the east side of the stadium. Additionally, the stadium offers an ADA drop-off/pick-up area located off of Lombardi Avenue in front of the Bellin Health Titletown Orthopedics and Sports Medicine building. This area is accessible before and after the game for quick drop-offs and pick-ups.
There are reserved seating options for guests with disabilities, as well as their companions. To access these seats, I can use dedicated ADA entrances located throughout the stadium, ensuring an easy and convenient entry and exit process.
For guests who require additional assistance, Lambeau Field provides Assistive Listening Devices (ALDs) at the Guest Services desk. These devices amplify the stadium's audio feed, enhancing the game day experience for those with hearing impairments.
By following this entrance guide, I can ensure a smooth and enjoyable game day experience at Lambeau Field, home of the Green Bay Packers.
Gate Information
Gate Locations
I've gathered some details about the main gates and entrances of Lambeau Field. There are several gates which are as follows:
Miller Lite Gate: This gate is a popular entrance and can be found on the stadium map.
American Family Insurance Gate: Located on the east side of the stadium, this entrance is the main access point for the Atrium before seating areas open.
Oneida Nation Gate: Another entrance to the stadium which can be identified by its unique name.
South Gate: This gate is dedicated to fans with seats in the South End.
Fleet Farm Gate: Another public gate for entering the stadium.
Gate Opening Times
As for when the gates open, the stadium seating areas become accessible two hours prior to kickoff. However, if you're looking to access the Atrium before the seating areas open, you should enter through the American Family Insurance Gate.
In and Around Lambeau Field
Available Facilities
Lambeau Field offers a variety of entrances and gates for fans' convenience. Some of the main entrances include:
Bellin Health Gate Entry
Miller Lite Gate Entry
American Family Insurance Gate Entry
Oneida Nation Gate Entry
South Gate Entry
Fleet Farm Gate Entry
Associated Bank Gate Entry
As you make your way around Lambeau Field on game day, you'll find police officers stationed at each entrance gate to ensure your safety. Remember that you and your belongings may be searched upon entry into the stadium.
Parking options are available in the vicinity of the stadium, with prices typically ranging from $20 to $35. You may also find some limited free street parking in the residential areas surrounding the stadium. For guests with disabilities, there is a $50 cashless parking option available in Lot 4 off Lombardi Avenue and Lot 7 off Valley View Road.
Food and Beverage Options
Attending a game at Lambeau Field wouldn't be complete without indulging in some delicious stadium fare. While I don't have a complete list of all food and drink options, I can tell you that there are various restaurants and concession stands available in and around the stadium. Make sure to explore the area and satisfy your game day cravings while rooting for the Green Bay Packers!
Safety Guidelines
As I visit Lambeau Field, I find that my safety and security is of utmost importance to the team managing the stadium. There are police officers stationed at each entrance gate, ensuring everyone's safety while visiting this amazing football field. They also make sure that if needed, my belongings and I may be searched upon entry to maintain a secure environment inside the stadium.
Lambeau Field has a strict no weapons policy, which means carrying firearms or any other weapons on the property, including the parking lot, is strictly prohibited. This ensures that every visitor feels safe and comfortable attending events at the stadium.
Another important aspect is the carry-in policy:
Diaper bags and binocular cases are allowed inside the stadium
Hoverboards and any items deemed inappropriate, hazardous, or unsafe by venue personnel will not be permitted
Just remember, these guidelines are in place to ensure everyone can enjoy their time at Lambeau Field without worrying about potential dangers. So, let's embrace them and have a great experience at one of the best stadiums in the country!
Tips and Tricks for a Great Experience
I have gathered some tips and tricks for you to have a fantastic time at Lambeau Field, home of the Green Bay Packers. These suggestions should help you navigate the stadium and enjoy your game-day experience to the fullest.
First and foremost, I advise you to pre-purchase parking passes if you plan on driving to the stadium. This can save you time and avoid the inconvenience of buying passes at the stadium. Check out the availability and prices of parking passes and tickets at Vivid Seats here.
When it comes to gate entrances, Lambeau Field has eight gates for fans to enter. However, remember that the Lambeau Field Bellin Health Gate is reserved exclusively for VIP and Premium Ticket holders. It's helpful to know which gate you'll be using before arriving at the stadium to minimize confusion.
In case you need cash during the game, ATMs can be found in several locations throughout the stadium. Some of these spots include the American Family Gate lobby, the Atrium floor, and the 3rd floor east concourse inside the US Cellular Loft.
While you're at Lambeau Field, be sure to explore the various amenities and attractions inside the stadium. The Lambeau Field Atrium hosts the Packers Pro Shop, Packers Hall of Fame, and Curly's Pub, among other dining, event, and retail options. You might find some unique souvenirs and enjoy delicious food to make your visit even more memorable.
Lastly, I recommend dressing warmly if you're attending a game during the colder months. Layering up will help you stay comfortable while cheering on the Packers in their iconic frozen tundra.
I hope you find these tips helpful for your visit to Lambeau Field. Enjoy the game and go Packers!
Conclusion
Well, friends, I hope that this guide has provided you with all the essential information you need to navigate Lambeau Field with ease. As a die-hard Green Bay Packers fan, I understand the importance of game day, and I want to make sure that everyone has the best possible experience while attending a game at Lambeau Field.
Remember, it's crucial to arrive early at the stadium to avoid slow entry times due to mobile ticket usage. Make sure to familiarize yourself with the various entrance gates such as the Miller Lite Gate, American Family Insurance Gate, Oneida Nation Gate, South Gate, and Fleet Farm Gate. This way, you'll be able to pinpoint your gate quickly and efficiently.
Additionally, take the time to explore the surrounding area before and after the game. You'll find a wide variety of restaurants, accommodations, and attractions, making it a genuinely memorable experience. Most importantly, enjoy every moment at Lambeau Field, embrace the energy, and cheer on the Packers!
In the end, attending a game at Lambeau Field is a fantastic experience that every NFL fan should have at least once in their lifetime. I hope this guide has helped make your visit as smooth and enjoyable as possible. Go Packers!