You've scored tickets to tonight's Vancouver Canucks game! You've got great seats to look forward to, and all your friends are joining in on the fun. Everything is set for a memorable and fun night. Or perhaps you don't have tickets, but you're ready to explore the sights and sounds of downtown.
Regardless of what draws you to the vibrance of the city, one thing is always in need: a place to gather to cheer for the night.
Downtown Vancouver has plenty of offerings for those looking to wet their whistle. Whether you're preparing to cheer on the home team, make some memories with your closest friends, or you're out for a date night, you're sure to find something to make everyone happy.
Let's take a glance at ten of the finest offerings in the area of Rogers Arena.
1. The SportsBar LIVE! At Rogers Arena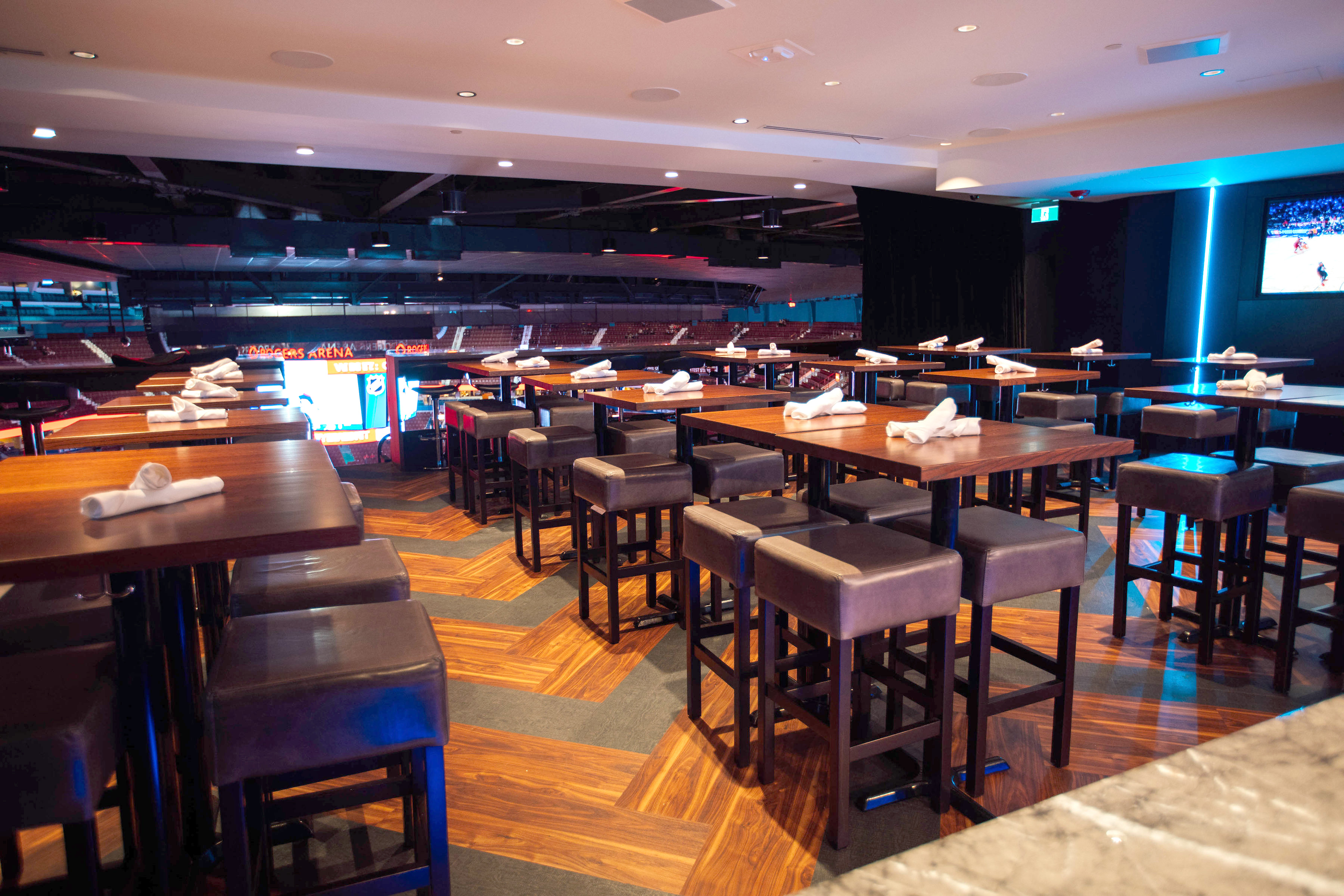 What better way to cheer for the home team than to pregame in the bar that just so happens to be in the arena itself? It's a one-stop-shop!
The SportsBar has a high customer rating and offers wonderful menu options for those in search of a good meal as well as those who are there to merely drink and be merry. Food lovers can feast upon a plentiful menu of bar foods, such as nachos and wings. You can also order finer foods, if that's more your style, such as ribs and seafood.
Even if you don't have tickets to the game, you can still catch it live on one of their many TVs located anywhere you look. It's impossible to be in this environment and not be in the spirit of the game!
2. The West Hotel and Bar
If the dive bar scene is more your type, look no further than The West Bar. Located just five blocks northeast of Rogers Arena, you're sure to have a memorable experience here!
The West Bar offers a dark environment, giving the evening a more intimate feel. If you're a karaoke lover, this bar is the place for you! The bar hosts nightly karaoke sessions, with plenty of bar regulars jumping in to sing their favorite tune.
Guests of the bar looking to play a quick game of pool are in luck! The bar boasts a few billiard boards for your shooting enjoyment.
Overall, guests of the bar have thoroughly enjoyed the atmosphere and the friends they can make while visiting The West Bar.
3. Frankie's Jazz Club
Perhaps instead of just cocktails, a hearty Italian dinner is more your style? If so, look no further than Frankie's Jazz Club.
Frankie's offers the finest Italian dining in downtown Vancouver, with a menu that boasts some of the most mouth-watering items. Diners can feast upon house-made plates of pasta, hand-tossed pizzas, and countless other options for your taste buds to marvel over.
If that isn't enough to get you excited to visit the restaurant, the venue also plays live jazz and blues music featuring artists from all over the continent.
If you're planning on making a stop at Frankie's, be sure to head over to their website to make a reservation! Their tables fill up fast, so don't delay!
4. Shark Club Sports Bar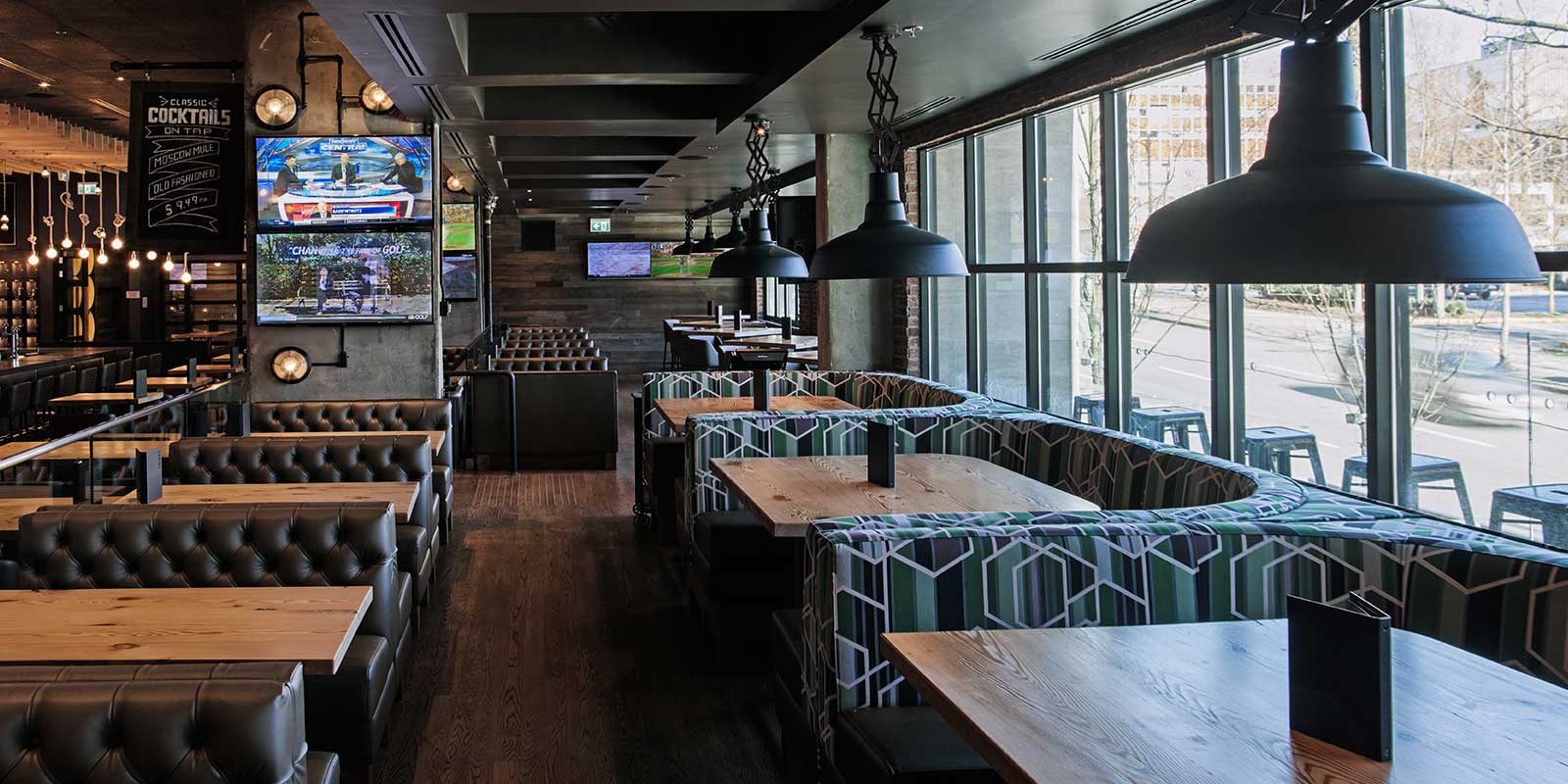 You're sure to find everything you need in those "sports bar" feels when you step into Shark Club. They are open for breakfast, lunch, and dinner (and everything else you can think of, too).
Shark Club is what most would consider being an "upscale" type of sports bar. All the entertainment and drinks you could want, with the dedication and commitment to cleanliness and customers first!
The Vancouver location boasts 70+ televisions as well as daily specials, ranging from great deals on their famous wings to half-priced bottles of wine. They also feature two happy hours per day. Visitors who plan out their visit to Shark Club in advance can also take advantage of one of their two private rooms for a birthday, anniversary, or whatever else the event may be!
Regardless of which special feature piques your interests, Shark Club is sure to be a fantastic place to make a memory while visiting downtown Vancouver!
5. Funky Winker Beans
Earlier, we gave you the idea of where to go if you are a karaoke fan, but here's another option! Funky Winker Beans is self-proclaimed to be "Vancouver's Hardcore Bar."
Funky Winker Beans is not only a fun name to say out loud, but it's also an incredibly fun place to rally your friends and have a great time. The bar is welcome to all who enjoy a dimly-lit atmosphere filled with the brazen tones of song-lovers galore!
The bar boasts nightly karaoke (aside from Mondays and Tuesdays when the bar is closed) and has a cocktail and shot special every night.
Those looking to toss back a few and have some musical fun (with no cover charge) are in for a treat. This is one dive bar you can't pass up.
6. Parq Vancouver
Whether you're on vacation or planning a staycation, sometimes you need an all-in-one package. If an all-inclusive venue is what you're looking for, you're in luck at Parq!
Parq Vancouver has many things: a hotel, casino, resort, spa, restaurant(s), bar(s), and so much more! The location boasts ten restaurants/bars, giving guests plenty of options sure to make everyone happy.
Those looking to try their luck on gambling are in for a treat at The Casino at Parq, which offers table games, slot machines, and so much more.
The hotel also offers plenty of package deals for those looking to stay in one of their many luxurious rooms. Parq Vancouver can be the escape you're looking for in any way you like.
7. The Pint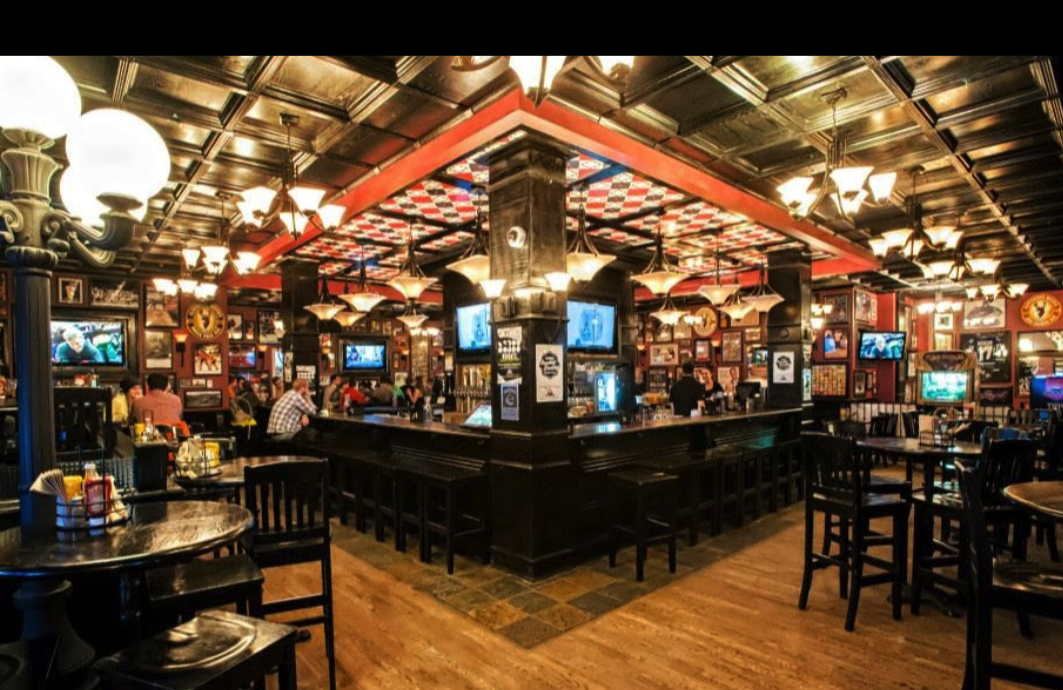 Did someone order wings? If you're looking for searing hot wings to sink your teeth into while at the same time enjoying shots of Fireball whiskey, you've come to the right place!
The Pint's wings are so famous that they had to create two weekly specials for them! You can get your wings made in forty different ways– so be sure to come hungry!
To make things even better, they boast some of the best deals and specials every day of the week, including an all-day happy hour every Monday! Who says Mondays have to be terrible?
Be sure to reserve a table before heading to the bar so you can get to work on those wings right away!
8. Hastings Warehouse
This is the place where the dive bar meets the sports bar. Hastings Warehouse just looks fun, right from the moment you first lay eyes upon it.
The atmosphere is modeled around the idea that every night should feel like a Friday night, so the staff goes out of their way to bring the party every time you visit. They offer a variety of finger food and entrees that are easy on your wallet, and drinks that are sure to make anyone looking for a decent cocktail more than satisfied.
The true draw with Hastings is their mission to make sure there is something for everyone here. Upon taking a glance at their versatile menu, it's easy to say that they succeed in this mission!
With perhaps the most wallet-friendly prices, Hastings Warehouse is sure to be a place you won't soon forget (and will plan several more visits to, as well).
9. Chambar
The crown jewel of this list drives its inspiration for service from the peacock. While it may sound unusual to some, Chambar believes that the peacocks seen throughout their location symbolize the honesty and solidarity they bring to their service.
Chambar is, without a doubt, one of the finest locations in all of Vancouver. Their dedication to quality service is unmatched and impeccable.
Guests of this exquisite restaurant are in for a treat, whether they are dining for brunch, lunch, or dinner. Their actively changing wine selection is just one of the many things that regulars to the restaurant rave about.
Reserve a table at Chambar and treat your loved ones to a charming meal in a one-of-a-kind atmosphere.
Final Note
Regardless of what type of experience you are truly searching for when planning your visit to downtown Vancouver, it's safe to say that you are bound to find something that will deliver to your heart's content.
So raise a glass (or an oyster), and have an unforgettable experience!
James is a big time NBA Golden State follower, who makes sure to catch games when he's in the area. He likes to follow International Soccer, with an interest in small town soccer club, Blackburn Rovers located in the North on the UK.