Rogers Arena, located in downtown Vancouver, is a popular stadium that hosts concerts, shows, and sports events. With a plethora of events hosted here, you might find yourself purchasing a ticket to this venue. If so, it's helpful to prepare for your trip.
Although there's often much to prepare for when planning to attend an event, remembering to plan for parking is key to enjoying your chosen function.
Finding parking at events can be a headache, but planning might help alleviate this stress before it even happens.
With that in mind, look into the lots and facilities listed below to see what parking option works best for you and your trip.
Here are the best places to leave your car near Rogers Arena.
Rogers Arena Lot 987
Located at 800 Griffiths Way, Rogers Arena's parking facility is underneath the arena and is the closest to your destination. This area is also home to several dining establishments, making it a great option for before-event eating.
Depending on the event, those choosing to leave their car here will be charged $30 to $40. This parking facility is open to the public on a first-come, first-serve basis except for the Vancouver Canucks and Warriors games. Parking is extremely limited during Warriors events; visitors should plan for this facility to fill up fast. In addition to this, Lot 987 is not open to the public during Canucks games, so it is required that those attending this event look into other options.
This facility also offers disability parking for events. However, it's important to note that these spaces are also available on a first-come, first-serve basis. Those looking to reserve a spot at Lot 987 are urged to call 604-899-7440 or email [email protected].
If you are looking to thoroughly prepare for parking at Rogers Arena Lot 987, you can purchase tickets ahead of time through Ticketmaster.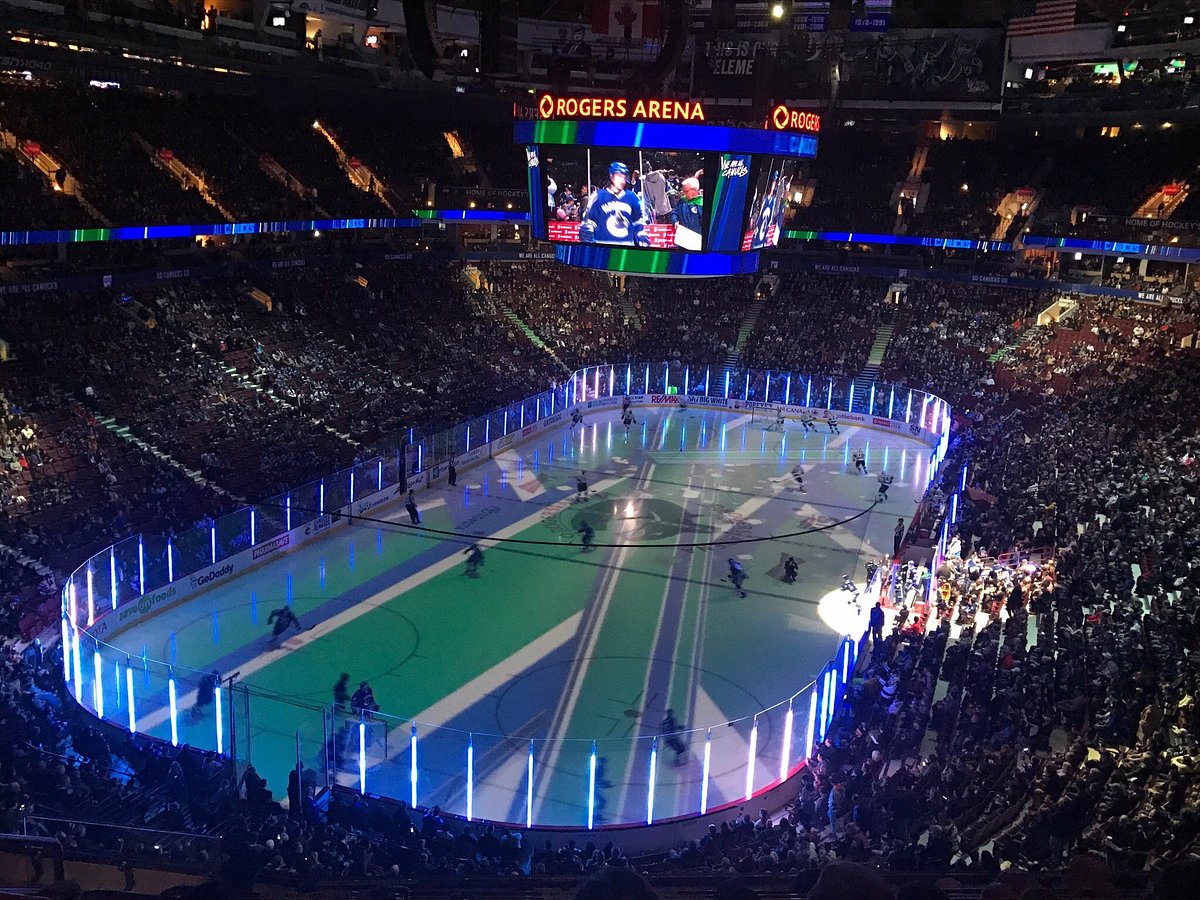 Stadium Lot 1763
Stadium Lot 1763 is open to the public at all times and can be found at 603 Expo Boulevard, a quick walk from the arena. Similar to Rogers Arena parking, this lot is on a first-come, first-serve basis and has nearby dining options. Customers can expect to spend $20 to $30 on parking here, making it a cheaper option for those on the lookout for such places.
The Firenze Lot 1875
The Firenze Tower at 688 Abbott Street is home to this indoor parking facility. Only a two-minutes walk from the arena, those choosing to park here will be charged $15 to $30 depending on the event. This lot is another cheaper choice for event-goers who are looking for proximity to their event, great dining options, and safe parking.
Costco Downtown Lot 1888
Costco Downtown Lot 1888 is an underground parking lot directly across the street from Rogers Arena. Located at 605 Expo Boulevard, those choosing to leave their car here will enjoy a short commute to their destination.
Parking prices are dependent on the event, with customers typically being charged between $25 and $35.
BC Place Stadium Lot 457
A bit of a longer walk, but still a great option, is BC Place Stadium Lot 457. This parking facility, located at 777 Pacific Boulevard, is partially covered and holds space for 77 cars. There are no height restrictions here, making it a great choice for larger vehicles. This facility is also known to have disability parking available.
Parking here for your event will cost you $25 to $30. Although you can expect a longer commute for Lot 457, pricing for events does not fluctuate much at this location, making it much easier to plan for event pricing.
Impark Lot 313
Impark Lot 313 is an events-only parking facility located at 651 Expo Boulevard. Unlike the aforementioned options, event parking at this location has a flat fee of $20, making it the perfect choice for someone looking to have a planned and set price.
This facility is a two-minutes-walk away from Rogers Arena, so event-goers will have to plan for a short commute. However, 168 available parking slots and a flat events fee make this a great option to look into.
Impark Lot 1188
A seven-minute-walk from the arena is additional parking at Impark Lot 1188, 770 Pacific Boulevard. Although it is a farther distance from the desired destination, this facility is near some great dining options in the area as well as the ability to leave quickly after an event.
Oftentimes, following an event is major traffic, which can be a headache to some, and stressful to others. Parking here, however, may eliminate this issue and alleviate any stress major traffic may cause.
Like most places on this list, customers can expect to pay $15 to $30 depending on the event they're attending.
More Parking Information and Other Options
Those looking for additional parking options can check out impark.com or parkindigo.com for more availability near the arena.
Event-goers can also look into the SkyTrain, as this mode of transportation arrives on Expo Boulevard, close to the stadium entrance. Another mode of public transportation that will bring event-goers to Rogers Arena is the bus.
Information on both of these options can be found here.

Wrap Up
With proper planning, drivers and event-goers alike can enjoy a stress-free trip. All the above-mentioned parking facilities are great options, regardless of size, cost, and distance from the arena. Those looking to attend an event at Rogers Arena are encouraged to look over this list and find the parking facility that works best with their budget, plans, and preferences.
With this list, finding parking near Rogers Arena that's perfect for you and your needs has never been easier.
Whether you're attending a sports event, concert, or a comedy show, you can be sure that Rogers Arena has something for you. Visitors will be sure to enjoy their booked event as well as their visit to the Vancouver area.
Look into Vancouver's official tourist site for more ideas for your trip.
James is a big time NBA Golden State follower, who makes sure to catch games when he's in the area. He likes to follow International Soccer, with an interest in small town soccer club, Blackburn Rovers located in the North on the UK.