The SAP Center, located in San Jose, California, is a premier venue known for hosting a wide range of events, including San Jose Sharks hockey games and top-tier concerts.
With its impressive assortment of food choices and impeccable cleanliness, it's no wonder that visitors often praise the facility as one of the best sports venues in the Bay Area.
As you plan your visit to this fantastic arena, you'll probably want to carefully consider the seating options available to ensure you have the best possible experience.
When it comes to concerts at the SAP Center, the most common seating layout features an end-stage setup with the stage located near sections 118, 120, and 121. Depending on the event, there may be slight variations to the seating arrangement, such as general admission seats, fan pits, and additional B-stages.
That said, the SAP Center is well-regarded for its lack of "bad" seats, as even the top rows provide a decent viewing experience.
However, keep in mind that some seating areas, such as the last rows in certain sections, can be quite steep, making it a bit challenging to navigate.
To ensure maximum comfort and enjoyment, it's a good idea to consider seat location, potential club access, and if possible, opt for seats closer to aisles for easier access.
When planning your visit to the SAP Center, paying attention to these seating factors can make all the difference in enhancing your overall experience.
Best Seats at SAP Center
Lower Level Center
The lower level center sections provide a fantastic view of the action on the ice or stage. According to the SAP Center seating chart, seat numbers in the 100 level are primarily from 1 to 25.
These sections offer an immersive experience as you're close to the players or performers. However, it's essential to note that sitting too close may limit your view of the entire rink or stage.
Club Seating
Club seating offers a more luxurious experience at the SAP Center. Some seats come with club access, providing amenities such as comfortable seating, private restrooms, and access to exclusive food and beverage options.
These seats are an excellent choice for fans who want to enjoy the event with an added touch of comfort and convenience.
Lower Level Corner
Seats in the lower level corner sections, especially those near the goal the Sharks attack twice, offer a unique perspective on the game or event. While these seats may not provide a perfect center view, they still allow fans to get up close and personal with the action.
Additionally, lower level corner seats can be a more affordable option for fans seeking a close-up experience without breaking the bank.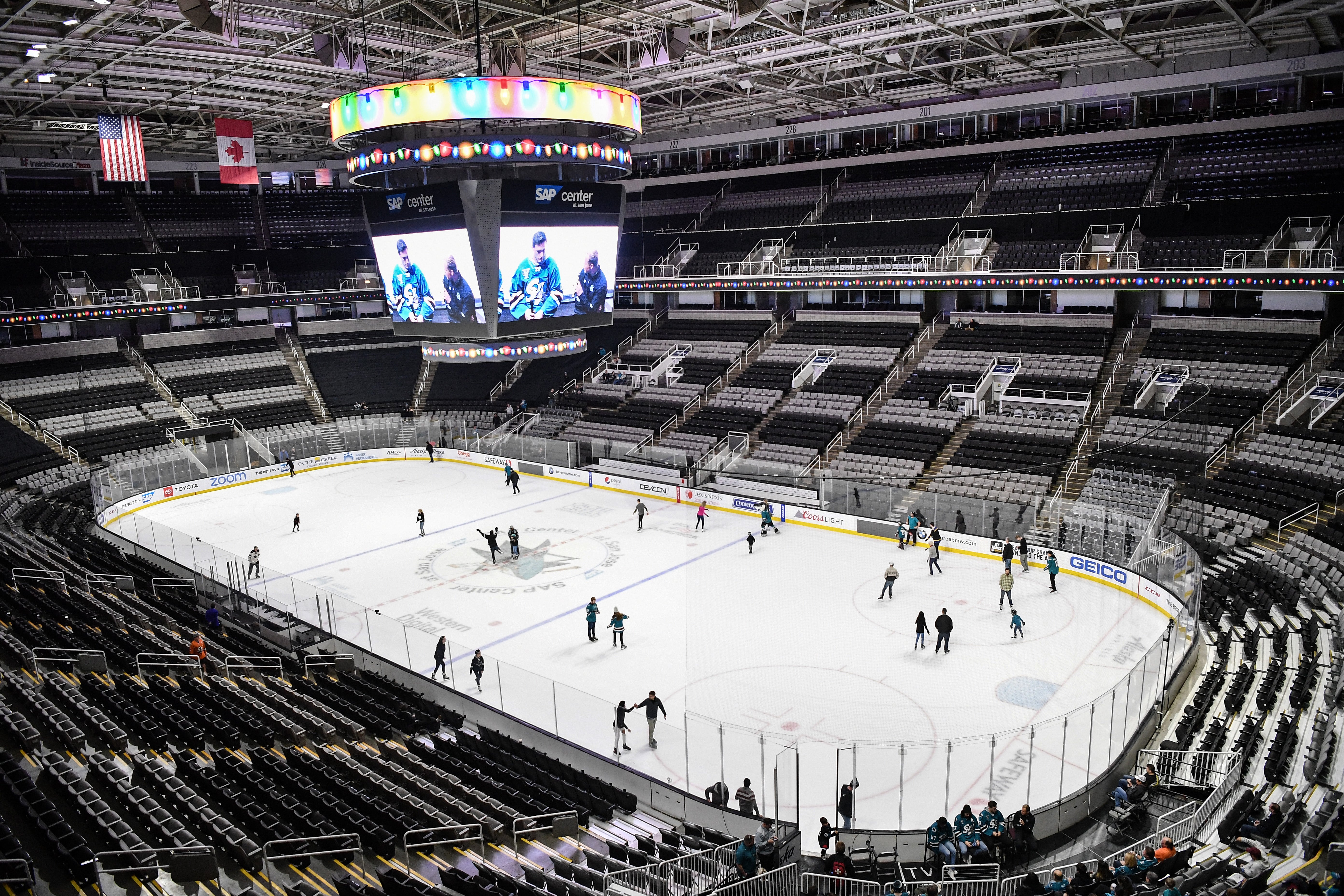 Worst Seats at SAP Center
Upper Level Behind Goals
While SAP Center offers a great overall experience for attendees, some seats should be avoided if you're looking for the best possible view. One such area is the upper level behind the goals.
These seats can provide a limited view of the action when attending a hockey game or a concert, as you'll be positioned quite far from the main stage or rink.
In this area, the seats with the highest row numbers should be particularly avoided, as they are quite elevated and farther from the action. Additionally, the seats closest to the aisle in these sections might have a slightly obstructed view due to safety railings and foot traffic.
Upper Level Corner
Another area with less-than-ideal seating is the upper level corner sections. These seats can have an obstructed or limited view of the stage or rink, which might require you to constantly shift your position to catch all the action. As with the upper level behind the goals, the highest row numbers in these sections are farthest from the action and can have a more difficult view.
Here are some details about the seating capacities in these sections:
Upper level sections may contain up to 29 rows.
Lower level section has rows up to 24 seats, while floor sections have rows up to 14 seats.
By considering this information before purchasing tickets, you'll be better equipped to avoid the worst seats at SAP Center and ensure an enjoyable experience at the event.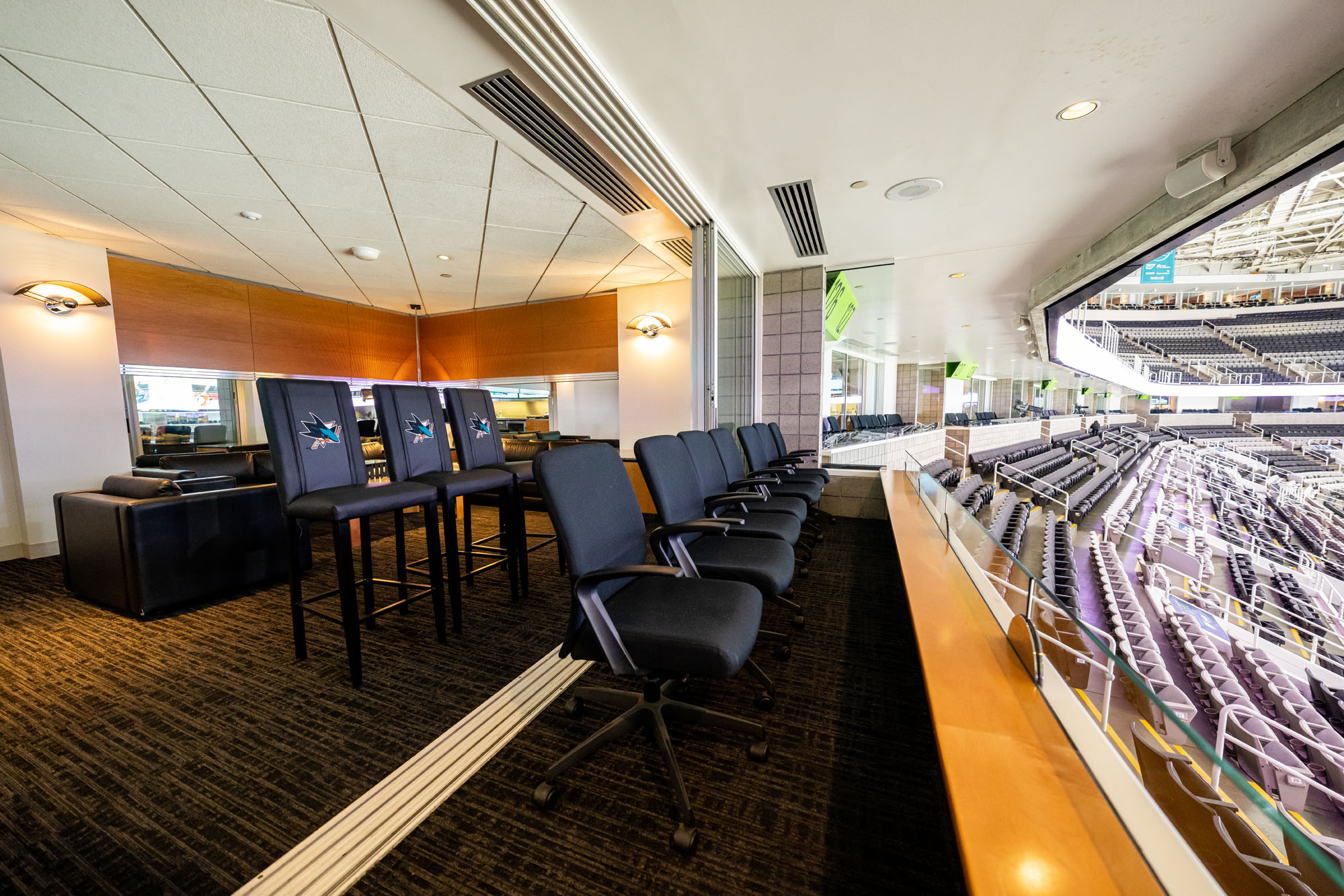 Other Factors to Consider
When attending an event at SAP Center, it's important to consider more than just the seat location. Here are a few other factors that can significantly affect your experience.
Accessibility Options
The SAP Center is dedicated to providing a comfortable and accessible experience for all guests. They provide:
Wheelchair accessible seating
Assistive listening devices
Elevators and escalators for ease of access
Accessible restrooms
When purchasing tickets, be sure to check if these options are available and suited for your needs.
Views and Obstructions
While most seats at SAP Center offer a good view of the event, there might be minor obstructions or varying perspectives depending on where you sit. Here are some things to keep in mind:
Side view seats may offer a limited view of the stage or court.
Obstructed view seats will have a direct obstruction, either by a structural element or a large object, blocking a portion of the view. These seats are usually marked as such when purchasing tickets.
It's worth checking the SAP Center seating chart and perhaps looking for photos from people who've sat in the sections you're considering to get a better idea of the view you can expect.
Ticket Prices
Ticket prices can vary greatly depending on factors such as the event, seat location, ticket availability, and demand. When searching for tickets, consider:
Floor and lower level seats typically have higher prices due to their proximity to the stage or court.
Upper level seats are usually more affordable but may offer a less immersive experience due to the distance from the action.
Many event websites offer comparison tools to help you find the best deal for your budget and desired location.
When comparing ticket prices, it's important to consider any additional fees that might be added during the ticket purchasing process.
James is a big time NBA Golden State follower, who makes sure to catch games when he's in the area. He likes to follow International Soccer, with an interest in small town soccer club, Blackburn Rovers located in the North on the UK.