There is an abundance of amazing restaurants near the SAP Center. 
They all serve authentic cuisine from other cultures and bring colorful dishes to the local area!
To simplify your choices and have a dining experience you won't forget, try one of these 15 outstanding restaurants that are loved by the local community. You're guaranteed a delicious time and a ton of fun!
LUNA Mexican Kitchen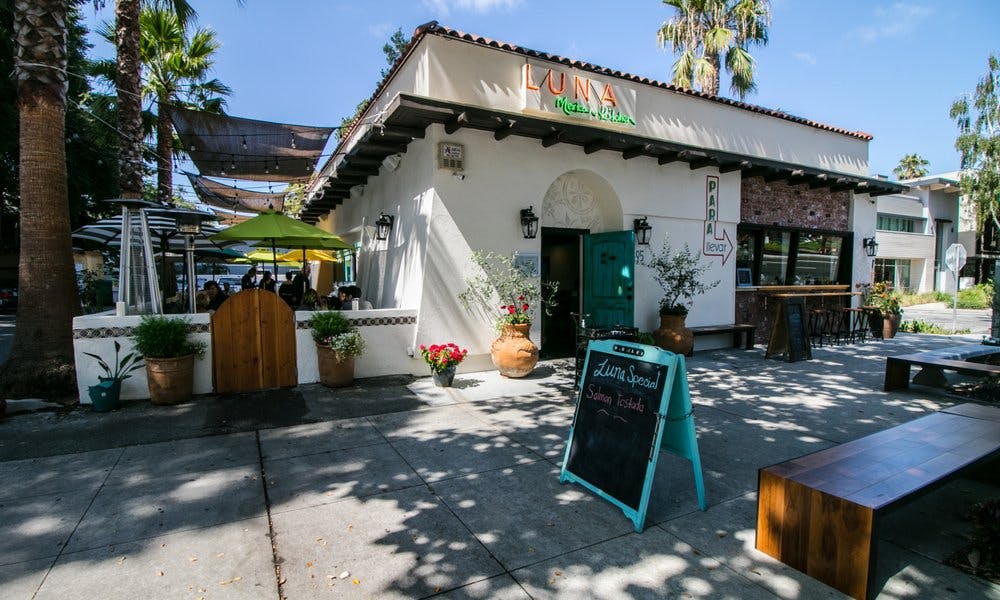 The LUNA Mexican Kitchen features authentic Mexican cuisine with a mission to deliver from farm to table dishes that nourish the mind and body. LUNA offers breakfast, lunch, and dinner, with dishes varying from Horchata to French Toast, Ceviche, and Chile Verde.
The restaurant also offers alcoholic drinks such as classic cocktails, mezcal, and tequila. They also offer their own specially crafted cocktails. Be sure to try out one of their special desserts, such as their Postre, which is made fresh daily.
Firehouse No.1 Gastropub
The Firehouse No.1 Gastropub is a pub and a restaurant with a great ambiance and an amazing food and drink menu in a casual environment.
The menu varies from delicious in-house burgers to Juicy Pork Belly Sliders. Pair the food with drinks ranging from handmade cocktails to wines and unique craft beers. Make sure you join in on the traditional entire bar sing-along and cheer on the bartenders as they prepare exotic flaming drinks!
The Firehouse also has lots of televisions that feature sports events or shark games.
Paesano Ristorante Italiano
Paesano Ristorante Italiano features authentic Italian cuisine with traditional recipes and the guarantee that they make every course from scratch.
The menu presents genuine Italian dishes such as Spaghetti Bolognese, Lasagna, and Veal Piccata. Their desserts also include a true Italian classic, Torta Della Nonna. Try out one of their special Italian cocktails, such as their Sicilian Margarita, which is made up of tequila, lime juice, and orange liqueur.
Henry's Hi-Life
As an American steakhouse, Henry's Hi-Life promises "great steaks at a great price." Henry's is located just 2 blocks away from the SAP Center, and stands out as the go-to sports restaurant when the Sharks are in town!
Try out their staple Baby Back Ribs dish, which includes baked potatoes, garlic bread, and a salad of your choosing! Other notable dishes include their Pork Spare Ribs, Top Sirloin Steak, and Prime Ribs, which are available only on Fridays.
The restaurant also offers a wide array of alcoholic drinks such as scotch, cognac, mezcal, and rum.
The Old Spaghetti Factory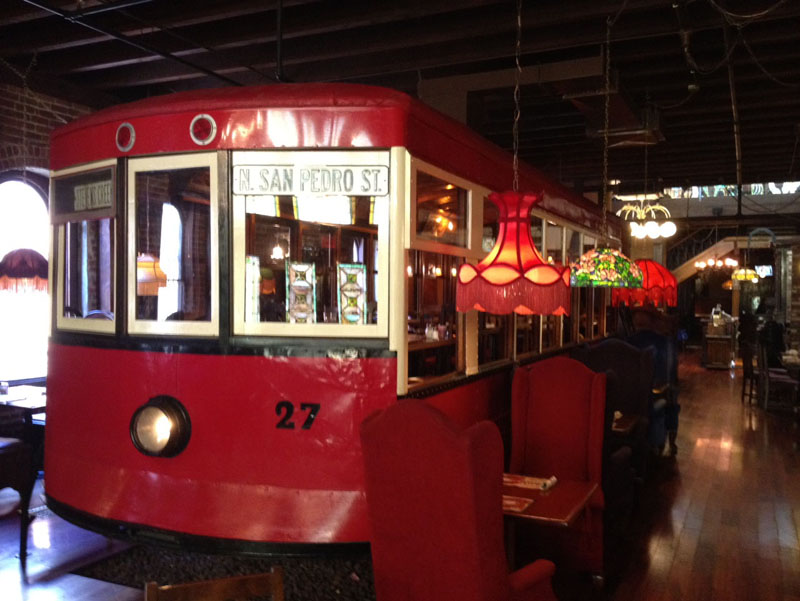 Dine in at the Old Spaghetti Factory for a unique experience and dazzle at their quirky decor, antique lighting, vibrant booths, and complex stained-glass displays.
But, this family-owned restaurant isn't all visual glamor! Their most popular dish is their Mizithra, which has claimed the hearts of many cheese-loving locals. If you're in the mood for a dish with more meat, try their Rich Meat Sauce Pasta, which has had the same recipe since 1969!
The restaurant also includes other remarkable Italian dishes such as Chicken Parmigiana, Pasta Marinara Sauce, and Fettuccine Alfredo. As for desserts, their New York Cheesecake is the most popular pick among diners.
Pizza Bocca Lupo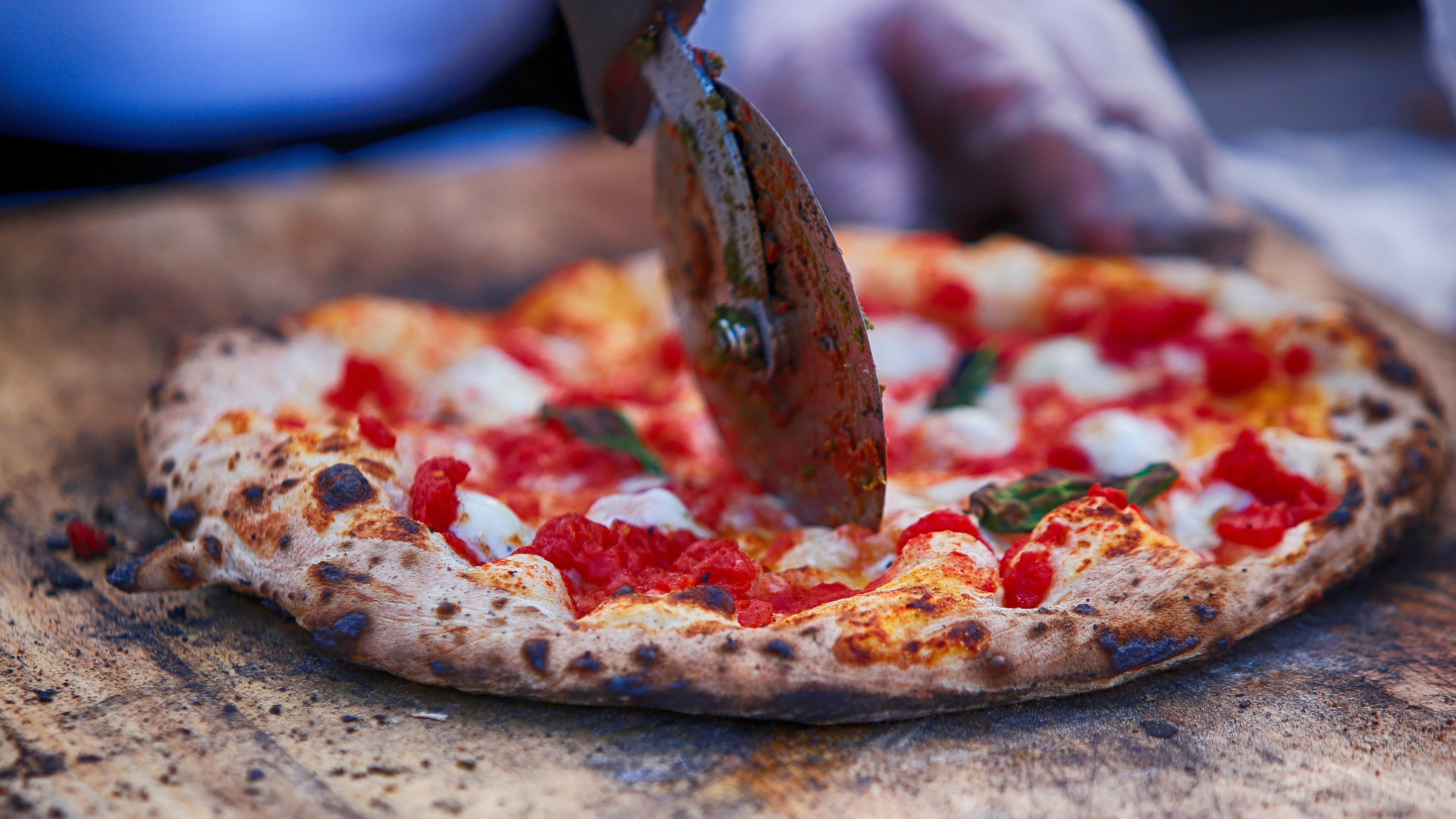 Pizza Bocca Lupo offers artisan wood-fired pizzas in the San Pedro Square Market area. Their pizzas are made from scratch, hand-stretched, and made with fresh ingredients. Enjoy indoor or outdoor seating in the charming San Pedro Square Market, and note that well-mannered dogs are allowed in the outdoor area!
The restaurant offers a wide variety of pizzas, ranging from a classic Margherita to their special Tomasso, which comes with caramelized onions, roasted red bell peppers, mushrooms, and basil. As for meat toppings, there are many options, with the most noteworthy being the Chicken Bacon Pizza or their Ricotta Sausage.
Brunch is available on Saturday-Sunday from 11 a.m to 2 p.m.
Olla Cocina
Located in San Pedro Square, Olla Cocina offers seasonal Mexican cuisine in a relaxed and joyful atmosphere. The interior is full of bright colors, perfect for unwinding and enjoying your meal!
The menu offers many options, like Chicken Tinga Tacos, Swiss Chard Enchiladas, Chicken Enchiladas Suizas, and a Taco Salad.
The drink options are also just as expansive, with a select notable few being their Prickly Pear Margarita, Smokey Negroni, and traditional margarita. Their happy hour starts Monday-Friday from 3 p.m. to 6 p.m. and includes discounted drinks and food!
Mudai Ethiopian Restaurant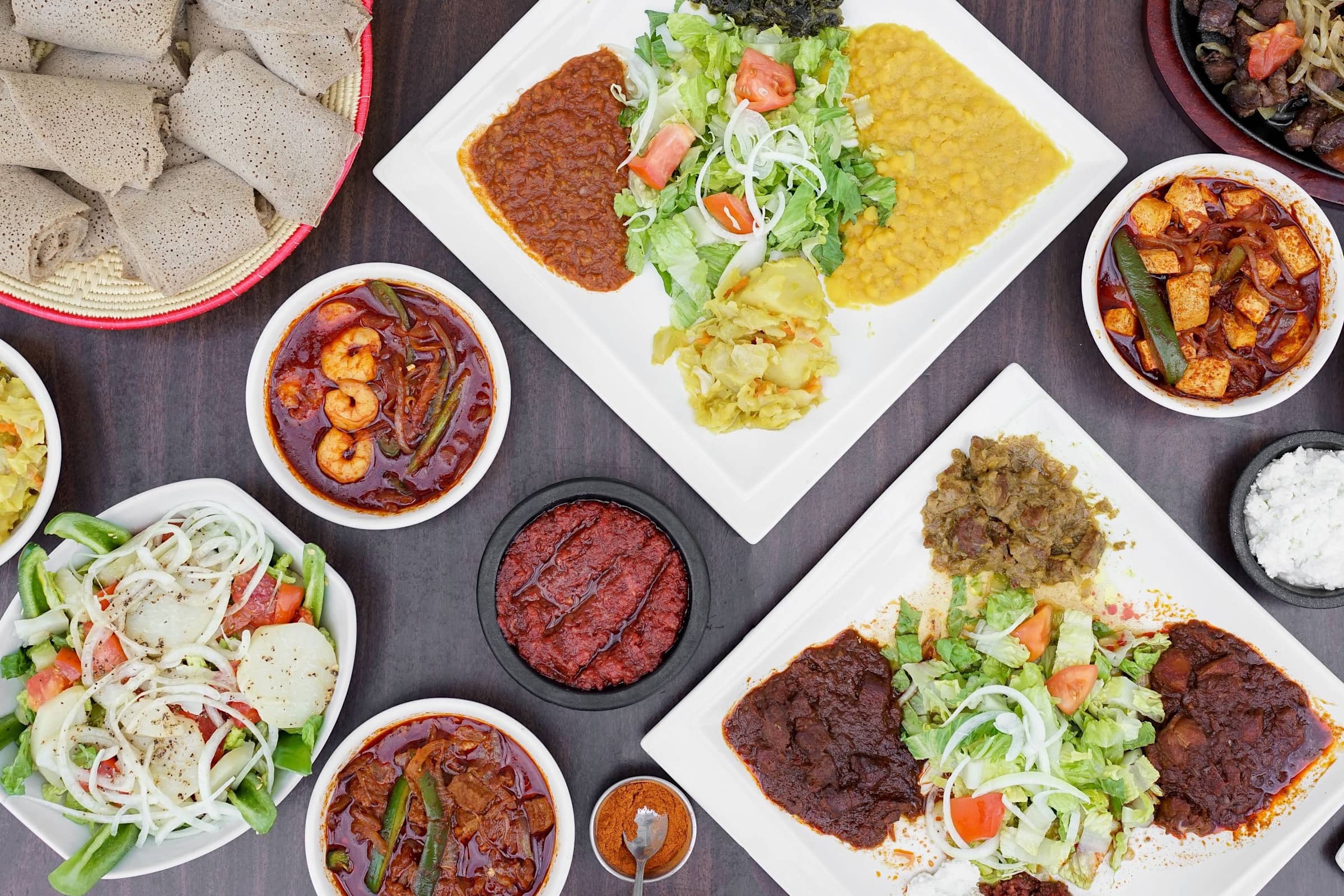 If you're in the mood for something different, the Mudai Ethiopian Restaurant offers authentic Ethiopian home-style meals in a friendly, casual environment.
They cooked dishes with extravagant spices that accommodate vegans, vegetarians, and meat-eaters.
The menu is full of unique dishes, such as their Kifto Mudai Special, which comes with Ethiopian steak tartar, seasoned with spiced butter, cardamon, and mitmita (powdered hot pepper). Another option is the Miten Shiro, which is roasted powdered chickpeas simmered in spiced butter. Their beverages are just as exotic, with drinks ranging from Ethiopian red wine to Tej (a honey wine).
Anchors Fish & Chips and Seafood Grill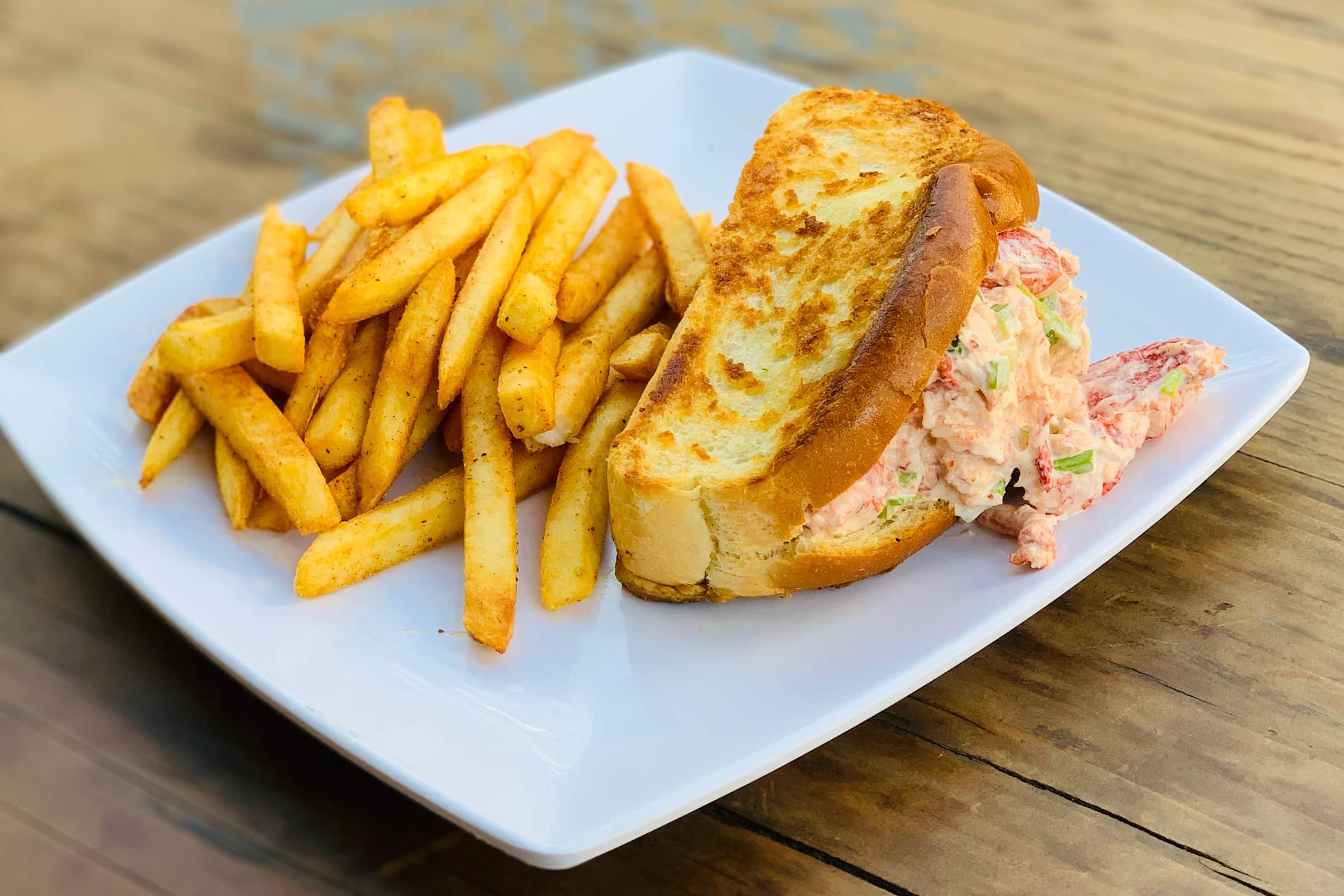 If you're craving seafood, Anchors Fish & Chips and Seafood Grill promises the freshest gourmet seafood in the downtown San Jose area.
The restaurant sticks out with its homemade sauces, dressings, and the famous clam chowder soup. Try one of the chef's specialties, such as the Crab Fries, or the Teriyaki Salmon Rice Bowl. Or settle for something more classic, like Fish and Chips.
Always keep an eye on their catch of the day, as it offers their freshest and most delicious dishes!
71 Saint Peter
71 Saint Peter is a European kitchen committed to serving dishes made from fresh local ingredients and with promising remarkable taste.
They model the interior after French countryside aesthetics, giving it a welcoming atmosphere!
The cuisine is quite diverse, with dishes varying from Gnocchi Classico to New York Steak.
The restaurant also has a selection of salads, including a Warm Bacon Spinach Salad and a vegan Mixed Baby Lettuce Salad.
It also has many drink choices such as wines, spirits, to house-made cocktails. The French 71 – crafted with sparkling wine, fresh lemon, elderflower, and gin – is a signature cocktail creation on their menu.
Mezcal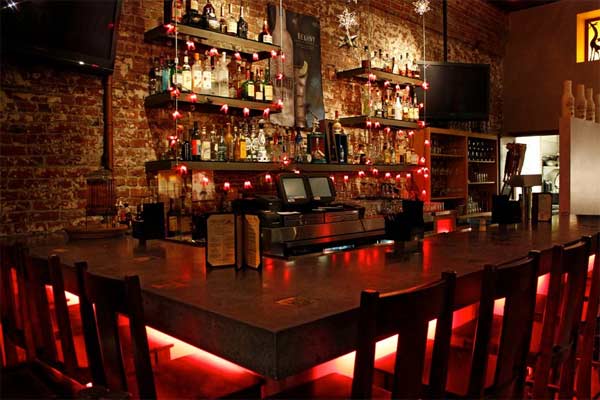 The Mezcal offers Oaxacan food and is a staple of Mexican cuisine. This type of cuisine is famed for its intricate and rich recipes.
The menu features authentic Oaxacan-style enchiladas such as their Enchiladas Con Coloradito and Green Vegan Enchiladas. They offer excellent taco choices, such as their Tacos De Pollo, or try their new customizable Flautas.
As for desserts, try their Mexican Churros or Crepes; they make both fresh. There are plenty of options for drinks, but their Don Julio Tequila 1942 is their most popular. It contains a sweet, warm aroma with vanilla and citrus notes to dazzle the tastebuds.
The Grill on the Alley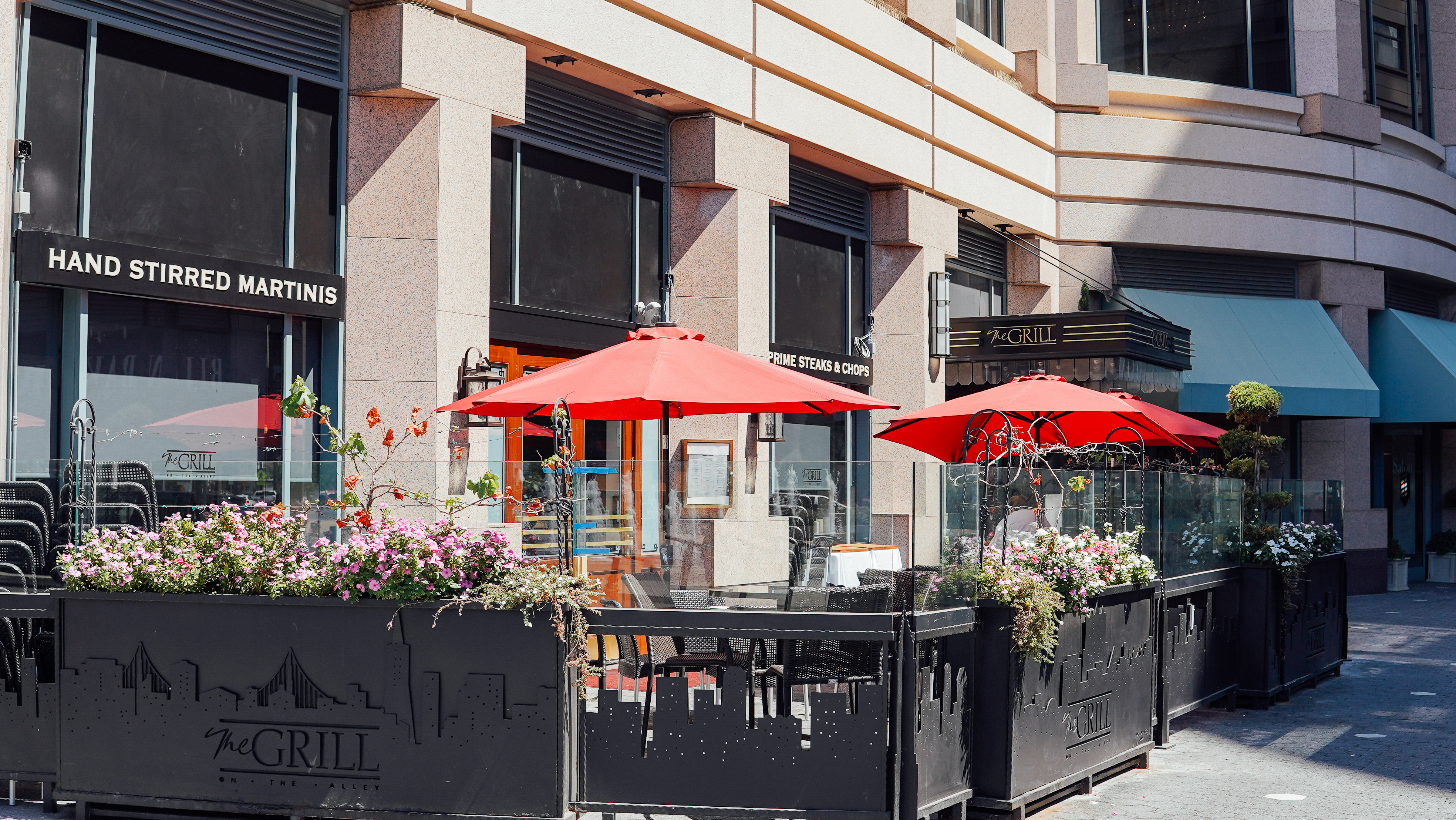 The Grill on the Alley is a well-known steakhouse featuring a classic American menu to satisfy all tastes.
Their interior is inspired by the great grills of San Francisco and New York during the '40s!
The menu has hand-crafted steaks and chops such as their Long Bone Tomahawk and Dry-Aged Ribeye.
Their chef specials include Norwegian Halibut and pan-seared Atlantic Salmon. Be sure to try their Apple Cobbler. It is a staple on their dessert menu!
Il Fornaio
Il Fornaio is an authentic Italian restaurant that provides a dining experience comparable to the best restaurants in Italy.
The restaurant features a breakfast option, with remarkable dishes such as Yogurt Greco Con Frutti Di Bosco, which is a Greek yogurt parfait layered with strawberries, blueberries, and blackberries. Their dinner option is full of authentic Italian dishes, such as Ravioli Lucana, Lasagna Ferrarese, and Salmone Alla Griglia.
The desserts originate from traditional Italian family recipes, such as their Setteveli, which is a chocolate sponge cake layered with chocolate mousse, hazelnut praline, and chocolate glaze.
Reggae Pot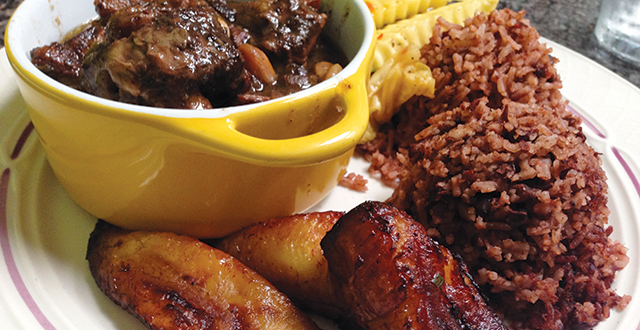 Reggae Pot serves authentic Jamaican cuisine where everything is true to Jamaica.
The music, the accents, the decoration, and the food, everything relates to Jamaica!
Named after the restaurant, they season and marinate their famous Reggae Pot oxtail stew with exotic spices and is slow-cooked for hours to provide "juicy goodness!". The special Curry Garbanzo is another Jamaican dish, featuring garbanzo beans, sweet peppers, mushrooms, onions, Jamaican curry in coconut milk, and a hint of spice.
Their Jamaican Sorrel Drink is worth noting; They make it with hibiscus flower petals.
Teske's Germania
Teske's Germania brings authentic German cuisine to the SAP Center area. The atmosphere is very welcoming, with Friday jazz nights during the summer!
Try their popular mouthful, Jägerschnitzel Mit Unserer Speziellen Pilzsoße, Hausegemachten Spätzle, which is a breaded pork cutlet with a white wine mushroom sauce served with homemade noodles.
The restaurant also serves simple-sounding dishes like Baked Salmon, Beef Paprika Goulash, and Veal Cordon Bleu. They also bring a fine selection of authentic German beers, with a select few being Hofbrau Haus, Bitburger, and Köstritzer.
Final Note
Depending on what cuisine you're in the mood for, these restaurants are among the best in the SAP Center area.
Why visit boring restaurants when you can discover your new favorite dish at one of these restaurants?
James is a big time NBA Golden State follower, who makes sure to catch games when he's in the area. He likes to follow International Soccer, with an interest in small town soccer club, Blackburn Rovers located in the North on the UK.