Opened in 2014 and with a capacity of around 68,000, Levi's Stadium is a favorite spot for football and music lovers in the California Bay Area. 
Finding a parking spot in such a busy and crowded area is challenging and stressful, especially if you come from elsewhere.
Not everyone can be familiar with the available and safe parking spots near the stadium; even if they are, numerous can be taken.
That's why it's always recommended to have a planned parking option in your pocket, especially if you are going to Levi's Stadium.
Having all this in mind, we did good research and checked the whole area for you. That's how we found the best parking near Levi's Stadium, where you can leave your vehicle without any concerns and enjoy the game giving it your full attention.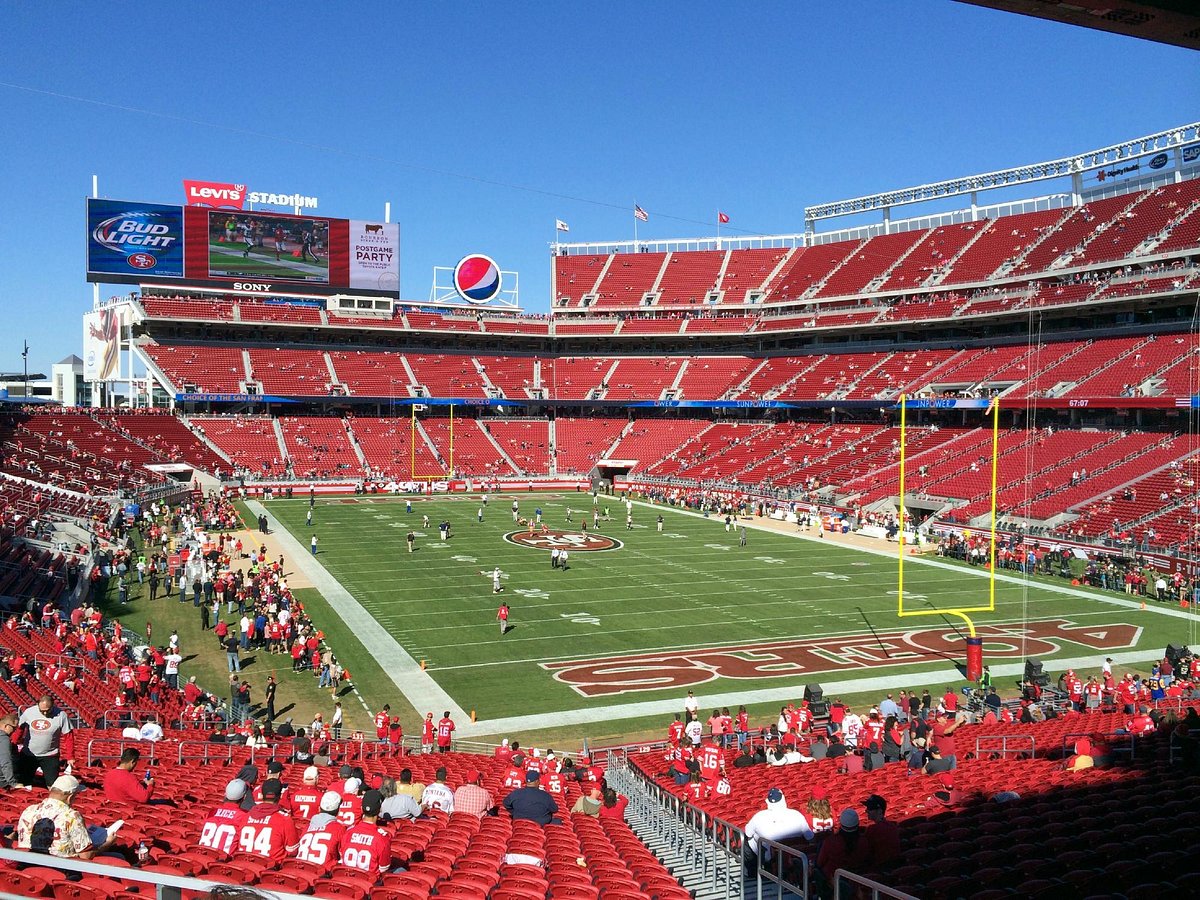 The Levi's Parking Lots, which are closest to Levi's Stadium location, are divided by color; therefore, you will find Yellow, Blue, Green, and Red Parking Lots. These Levi's Stadium car parking lots have different locations.
They offer numerous parking places for your car; however, it's best to buy a pre-paid ticket when discussing events.
Moreover, it's good to know that the lots open around 3.5 hours before an event, and once you reach them, you will be instructed by event personnel.
On the parking lot map, you can discover which location and lot suit you best and see the tailgating permissions.
Parking information
To leave your car at one of the most suitable parking near Levi's Stadium, the colored parking lots, you must have an event ticket, a pass, or a credential.
Parking spaces at these lots can't be reserved or pre-assigned. Parking spaces are also sold on the day of the event, but the policy is first-come, first-served, and their number is limited.
Credit card parking is also available on event day, but it almost always costs more than pre-paid tickets.
Moreover, remember that your vehicle can't be longer than 17' and higher than 8' if you decide to park here.
Parking prices
Parking prices at Levi's Stadium lots differ depending on the event. Some events are more expensive, while others are more affordable.
You can buy an online ticket for an event here. Likewise, you can see which lots and spaces are free and whether it's more reasonable to look for parking elsewhere.
Furthermore, refunds for lost, stolen, and unused parking tickets aren't refundable. Refunds are only possible if there's an event cancellation.
According to our knowledge, some parking lots, such as the Yellow, offer free parking on non-event days.
Key information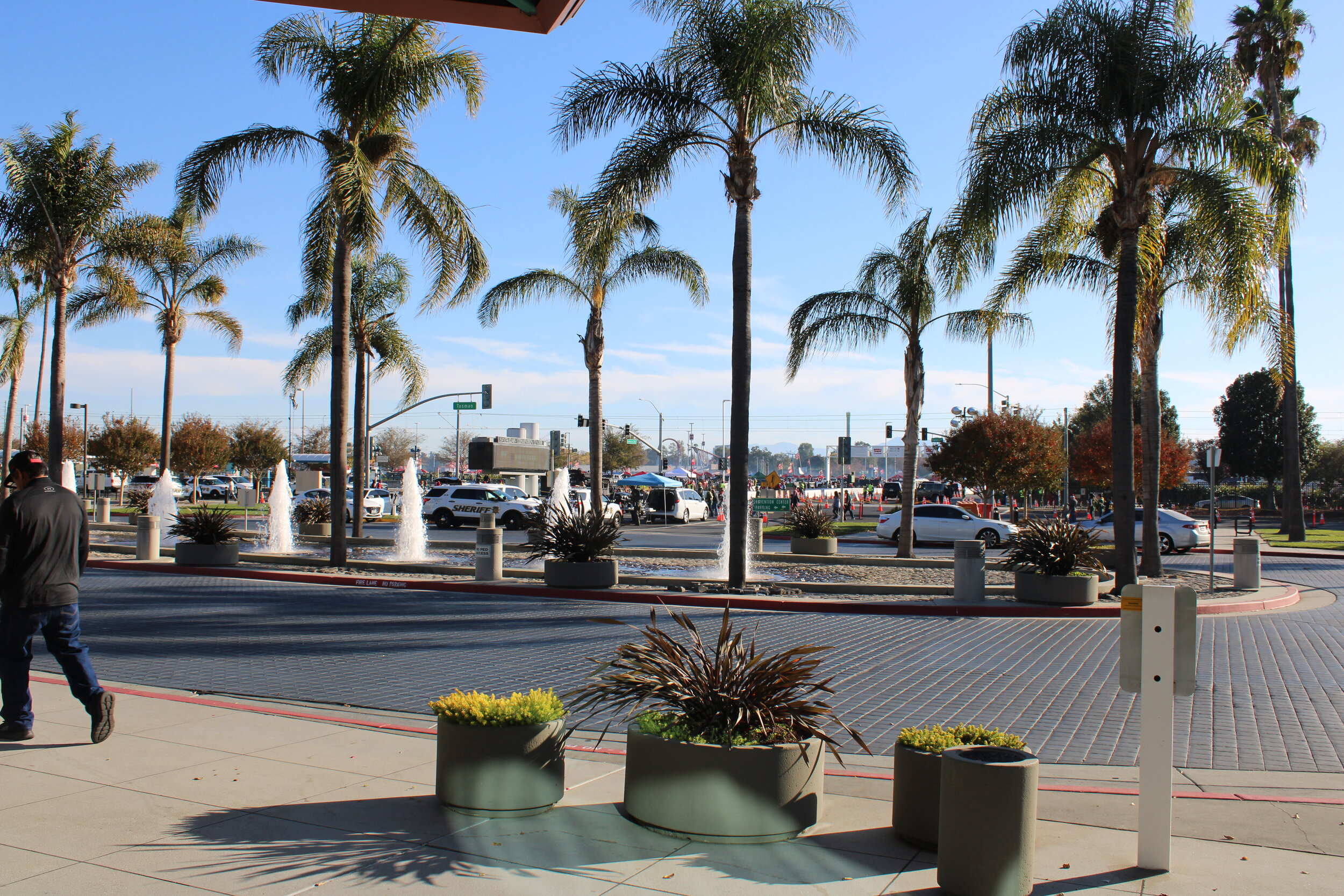 The Convention Center Parking Garage is another location for parking near Levi's Stadium because it's very close to the venue, or just four minutes on foot. The garage is in the Convention Center, and it has a capacity of 1,500 parking spaces.
ADA parking spaces are also available; you can find them in front of the Santa Clara Convention Center.
Parking information
The parking at Santa Clara Convention Center is covered. The garage is on three levels, and the third level has immediate access to the Center.
However big the garage is, it can overflow with visitors when events happen at Levi's Stadium. Therefore, sometimes parking there can be very limited and even restricted.
So, to find a place here on event days, you have to come early. Otherwise, you will have to leave your car at another place.
Parking prices
Parking at the garage in the Convention Center is free of charge. Now, you understand why it can get overcrowded. Hence, you may find free space here if you have the time and luck.
Key information
One of the best amusement parks in California is located near Levi's Stadium. Thus, the park offers parking spaces during events happening in the venue.
However, the park can be closed during some events, so it's best to check beforehand and buy a pre-paid parking ticket if possible.
Parking information
The parking lot in the amusement park has 5,000 parking spaces, of which 340 are ADA spaces. It's also an official parking lot for the park, airport, and events at Levi's Stadium.
Once you purchase a parking pass online for an event at Levi's Stadium, you can browse and see if a spot is available in Great America Amusement Park.
Besides the parking lots mentioned in this article, there aren't many parking options on event days near Levi's Stadium.
Consequently, if you find an available space here, don't think twice and buy your pass because this is one of the most convenient locations for parking near Levi's Stadium.
Finally, keep in mind that this parking lot has an over 7ft clearance.
Parking prices
The Amusement Park visitors' parking prices differ from those for events at Levi's Stadium.
According to our research, the event parking prices usually begin at $50. That's if you buy a pre-paid pass before heading for the event.
On the other hand, parking prices on the event day are the most expensive, often increasing by a minimum of $10.
Key information
Conclusion
To be honest, finding a good and available parking space is often complicated when an event is happening at Levi's Stadium.
After reading this article, you have learned that if you plan on going by car, it's always advisable to buy your spot for parking near Levi's Stadium in advance.
Now, you know the closest parking lots near Levi's Stadium, and you can start looking for a parking ticket today. Otherwise, even if you arrive by car, you can leave it someplace else and order an Uber for the event.
We won't sugarcoat it for you; parking during a concert or a game can take time, even if you have your parking pass in your hand.
That's why we wish you good luck and hope your parking experience won't be tense.