Located in the heart of downtown Los Angeles, Crypto.com Arena, formerly known as Staples Center, is a premier destination for sports and entertainment events.
Home to the celebrated Los Angeles Lakers, Clippers, and Kings teams, the arena offers not only a thrilling atmosphere for games and concerts but also an impressive array of mouthwatering food options for visitors to enjoy.
With an extensive selection of concession stands and restaurants, visitors to Crypto.com Arena can find a variety of dishes that cater to all tastes and preferences.
Must-try items include the Elote Dog featuring corn, cotija cheese, and bacon bits, as well as the House Dog topped with bell peppers, house sauce, bacon bits, and more.
Dive into the culinary landscape of Crypto.com Arena and make every visit to this iconic venue a memorable gastronomic experience.
A Brief History of Staples Center (Crypto.com Arena)
The Crypto.com Arena, formerly known as Staples Center, is a multi-purpose arena located in downtown Los Angeles.
The arena opened its doors on October 17, 1999, and has since been a prominent venue for various sports events, concerts, and other performances.
Originally named Staples Center, the arena underwent a significant change in December 2021 when the Singapore-based cryptocurrency exchange Crypto.com acquired the naming rights in a 20-year deal with AEG, the company responsible for the management and operation of the venue.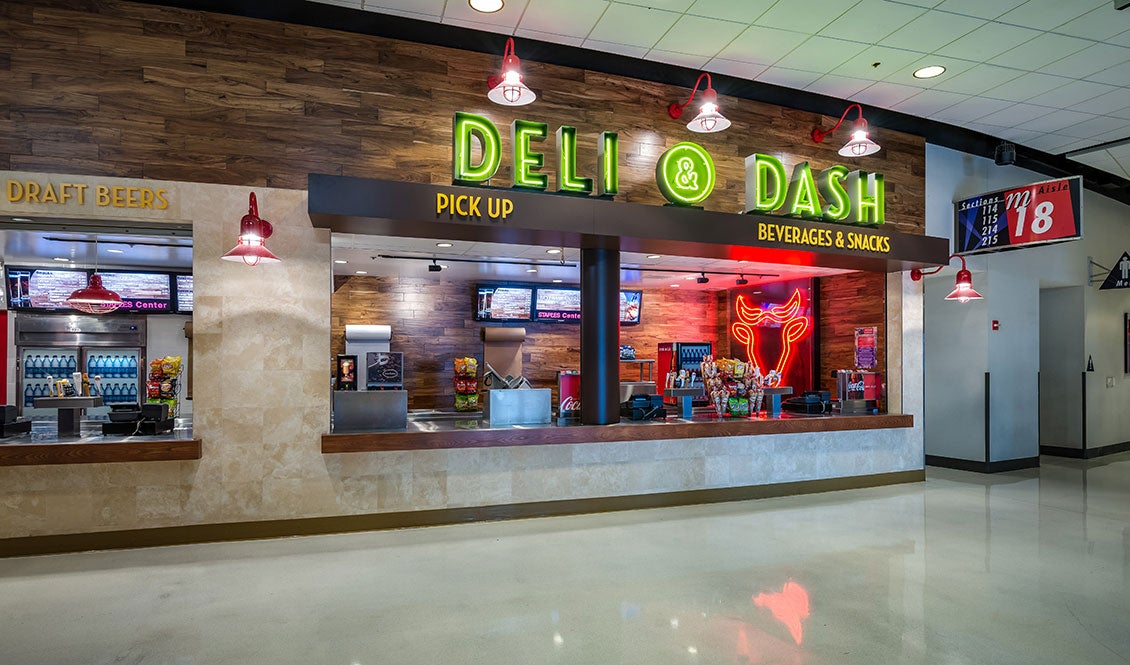 Over the years, the arena has hosted iconic events like NBA All-Star games, Grammy Awards, and NHL Stanley Cup playoffs. It is also home to several professional sports teams, including the Los Angeles Lakers, Los Angeles Clippers, Los Angeles Kings, and Los Angeles Sparks.
Aside from hosting major sports events and concerts, Crypto.com Arena offers a variety of food and drink options for event attendees. There are several general concession stands that provide quick and easy service, as well as premium dining experiences for those looking for a more luxurious evening.
Types of Food Offerings
Quick-Service Restaurants
For fans seeking quick bites during games or events at Crypto.com Arena, there is a selection of quick-service restaurants available in the concourse. This ensures that visitors can grab a meal within a short amount of time and not miss out on any of the action taking place at the arena.
Some popular choices include local favorites like Dirt Dog and other well-known franchises.
Fine Dining Options
For those seeking a more elevated dining experience, Crypto.com Arena's premier clubs and restaurants offer exclusive culinary offerings beyond burgers and hot dogs. Guests can enjoy finer dishes and services at the arena's premium dining venues. This is perfect for fans who are eager to wine and dine with friends, families, or business associates before or after an event.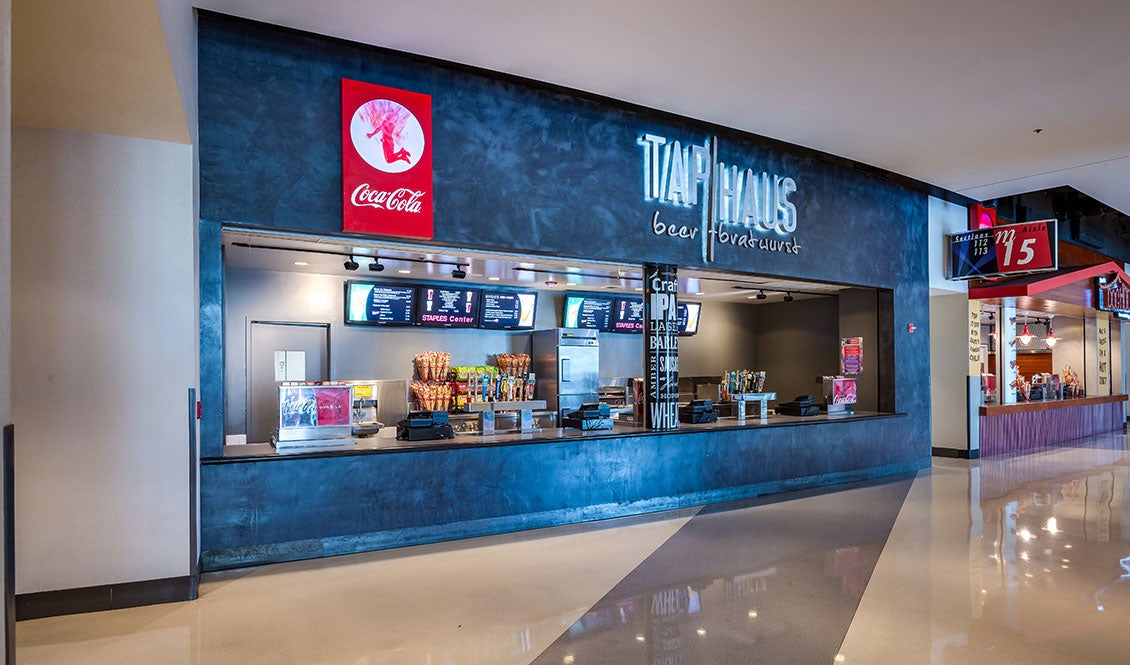 Concessions and Snacks
Crypto.com Arena would not be complete without concession stands offering a variety of snacks and refreshments. Fans can expect classic stadium fare like popcorn, nachos, pretzels, and more.
There are also more adventurous food options available, showcasing the diverse taste of Los Angeles. Explore varied concession menus throughout the season to satisfy your cravings.
Beverages
Quench your thirst with both alcoholic and non-alcoholic beverages available throughout Crypto.com Arena. Whether you're looking for a cold beer, a soft drink, or freshly brewed coffee, the arena has several drink stations for everyone's preference. Don't forget to drink responsibly and enjoy the event to the fullest!
Best Food Options for Different Diet Preferences
Vegetarians and Vegans
For vegetarians and vegans, Crypto.com Arena offers a range of delicious options that will satisfy your cravings. There are wraps, sandwiches, and fresh fruit available at the Food & Drink section next to Section 104, with designated options for vegetarians and vegans. Additionally, you can usually find plant-based sushi plates and rolls that are free from animal products.
Gluten-Free Options
Those with gluten sensitivities or preferences can also find a selection of gluten-free options at Crypto.com Arena. The Food & Drink section next to Section 104 offers a variety of gluten-free choices, including wraps, protein boxes, and crudité & dips. Make sure to look for the designated GF (gluten-free) labels when making your selections.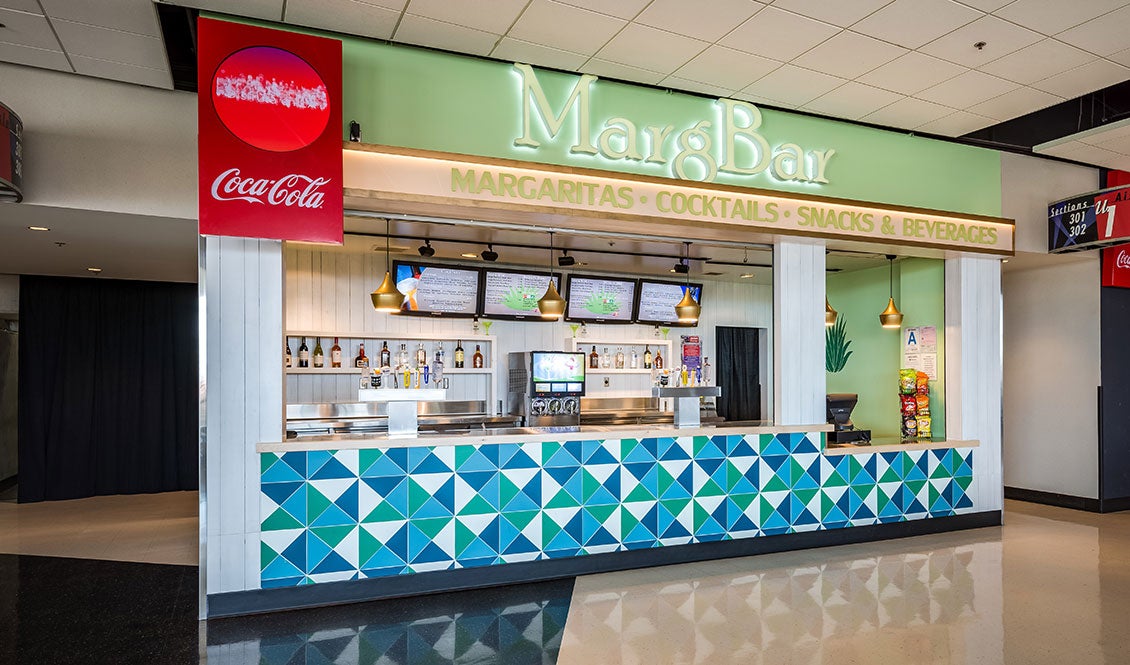 Healthy Choices
If you're looking to maintain a balanced diet while enjoying the game or event at Crypto.com Arena, there are a number of healthy food options to consider. Fresh fruit and protein boxes are available, as well as delicious sushi plates and rolls. Additionally, the Food & Drink section next to Section 104 offers a selection of seasonal salads, grilled or roasted veggie options, and other nutritious choices to keep you feeling great during your visit.
Top Foodie Favorites at Staples Center
The Staples Center, now known as Crypto.com Arena, boasts a wide variety of delicious food options to enjoy during events. One must-try item is the Elote Dog, which features corn, cotija cheese, and bacon bits for a unique twist on the traditional hot dog.
For burger enthusiasts, the Classic Cheeseburger remains a favorite among attendees. Those craving a spicy kick can enjoy the Korean Fried Chicken Sandwich, which combines juicy fried chicken with flavorful Korean spices. Don't forget the sides! Waffle fries and nachos are well-loved options for snacking in between cheers.
If you're in the mood for something a bit lighter, Staples Center also offers a selection of snacks like popcorn, peanuts, and chips. And for satisfying a sweet tooth, there's a variety of dessert options to choose from, including ice cream and other tasty treats.
Not only does the arena feature classic American fare, but foodies can also explore international flavors. At select stands, you can find dishes like shrimp ceviche or tacos, which are perfect to eat while enjoying a game or concert.
No visit to the Crypto.com Arena would be complete without a refreshing beverage. The arena offers a range of both alcoholic and non-alcoholic options. From ice-cold sodas and water to creative cocktails and craft beers, there's an array of drinks certain to quench your thirst.
Whether you're a casual snacker or a dedicated food lover, the Staples Center caters to every palate. So, next time you attend an event there, be sure to explore the culinary delights Crypto.com Arena has to offer.
Tips for Finding Food at the Arena
Exploring the food options at the Crypto.com Arena (formerly known as Staples Center) can be exciting and rewarding. The venue offers various dining choices ranging from general concession stands to specialty food items during events like Lakers and Kings games. To make your visit seamless and satisfying, consider these tips:
Download the Mobile App
Take advantage of the Crypto.com Arena mobile app to quickly access information about food and drink options within the venue. The app allows you to view menus, find concession stand locations, and place food orders, which can save you time and help you enjoy the game or show. Ensure you download the app before your arrival for a smoother experience at the arena.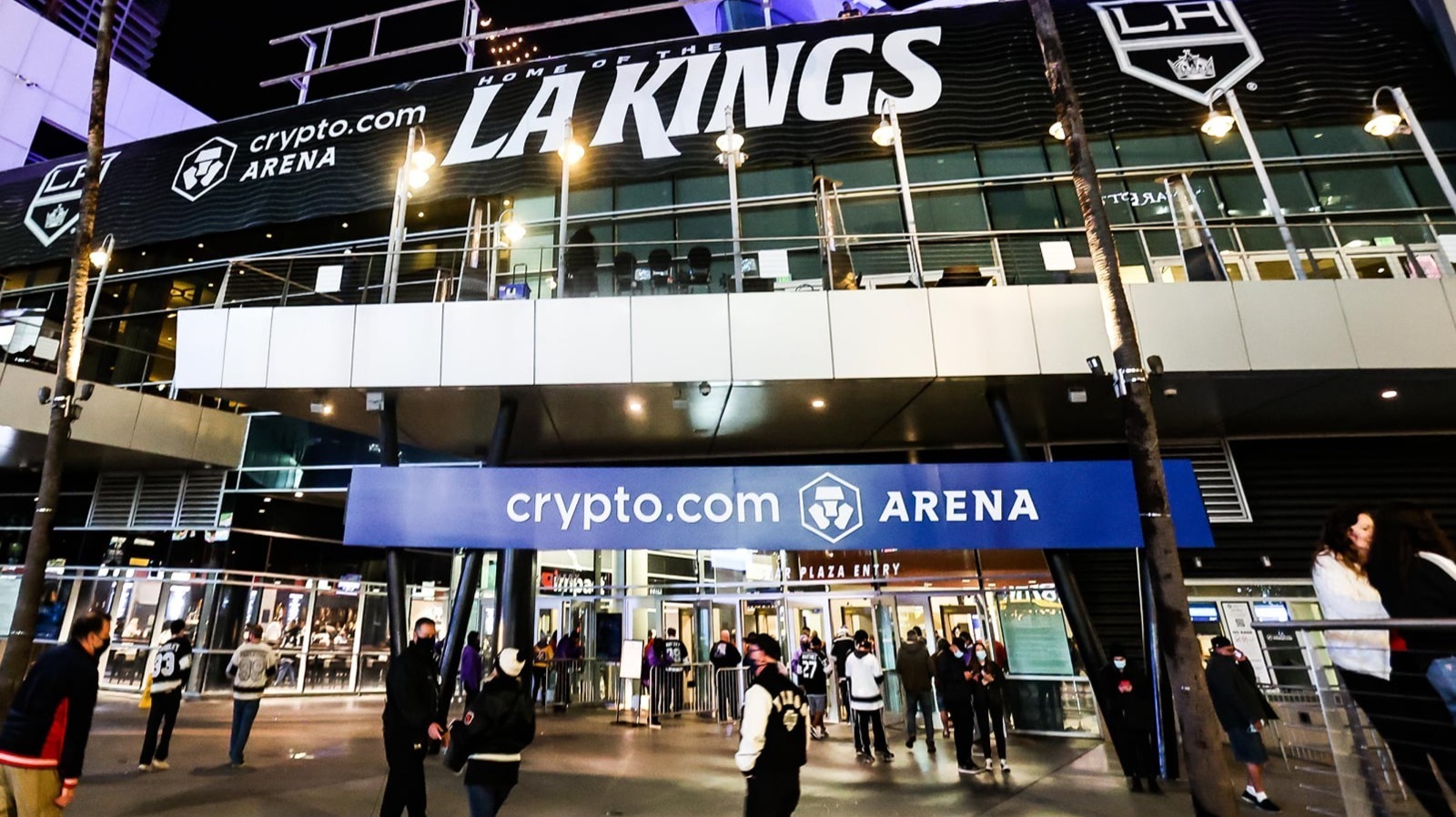 Navigating the Arena
The Crypto.com Arena is a large venue, so understanding its layout is essential to finding great dining options. Familiarize yourself with the food and beverage locations before heading to the event:
Main Concourse: General concession stands offering quick bites and beverages are available throughout the main concourse. Explore different stands to find a satisfying meal.
Specialty Food Areas: Search for unique and tastier options at the arena's specialty food areas, such as the popular fried chicken and beef dip sandwiches offered in some sections.
Nearby Restaurants: If you want to dine outside the arena, check out the restaurants near LA Live and Crypto.com Arena for a pre-game or post-event meal. There are several dining options within walking distance of the venue.
By following these tips, you can easily find food at the Crypto.com Arena and enhance your event experience.
Conclusion
In summary, the Crypto.com Arena (formerly Staples Center) offers a diverse range of food and drink options, satisfying various tastes and preferences. Numerous concession stands and eateries throughout the arena provide access to delicious snacks and meals for fans attending events.
Some of the main concourse concessions include classic sports arena foods, along with unique, upgraded options for the current season, further enhancing the dining experience. Additionally, Crypto.com Arena now features new bars and grab-and-go marketplaces, making it even more convenient for guests to purchase their desired refreshments.
For fans eager to try out the best food offerings during Los Angeles Lakers or Kings games, be sure to explore the different eateries and options available throughout the venue. Remember that all purchases can be made using the QR code system at the arena to maintain a seamless and enjoyable experience. So go ahead and indulge in the wide array of delicious options while attending your favorite events at Crypto.com Arena.
James is a big time NBA Golden State follower, who makes sure to catch games when he's in the area. He likes to follow International Soccer, with an interest in small town soccer club, Blackburn Rovers located in the North on the UK.