The locals living near Elmont, NY know there is no shortage of dining options in this part of Long Island. But we've got you covered for out-of-towners looking for the best restaurants near UBS Arena.
UBS Arena is home to the NHL's New York Islanders, but it also hosts concerts from some of the top performers in the music industry. If you're looking for more live-action events, be sure to check the calendar for UFC fights, pro wrestling events, Cirque du Soleil performances, and much more. 
Whatever your entertainment choices, you can bet that UBS Arena will have something for you.
No matter what you're in town for, you're sure to work up an appetite. And as diverse as the entertainment options are at UBS Arena, you'll have just as many dining options for your friends and family.
If you're looking to grab something to eat at the arena, check out our guide to UBS Arena food.
American
Here are our recommendations of the best American restaurants near UBS Arena.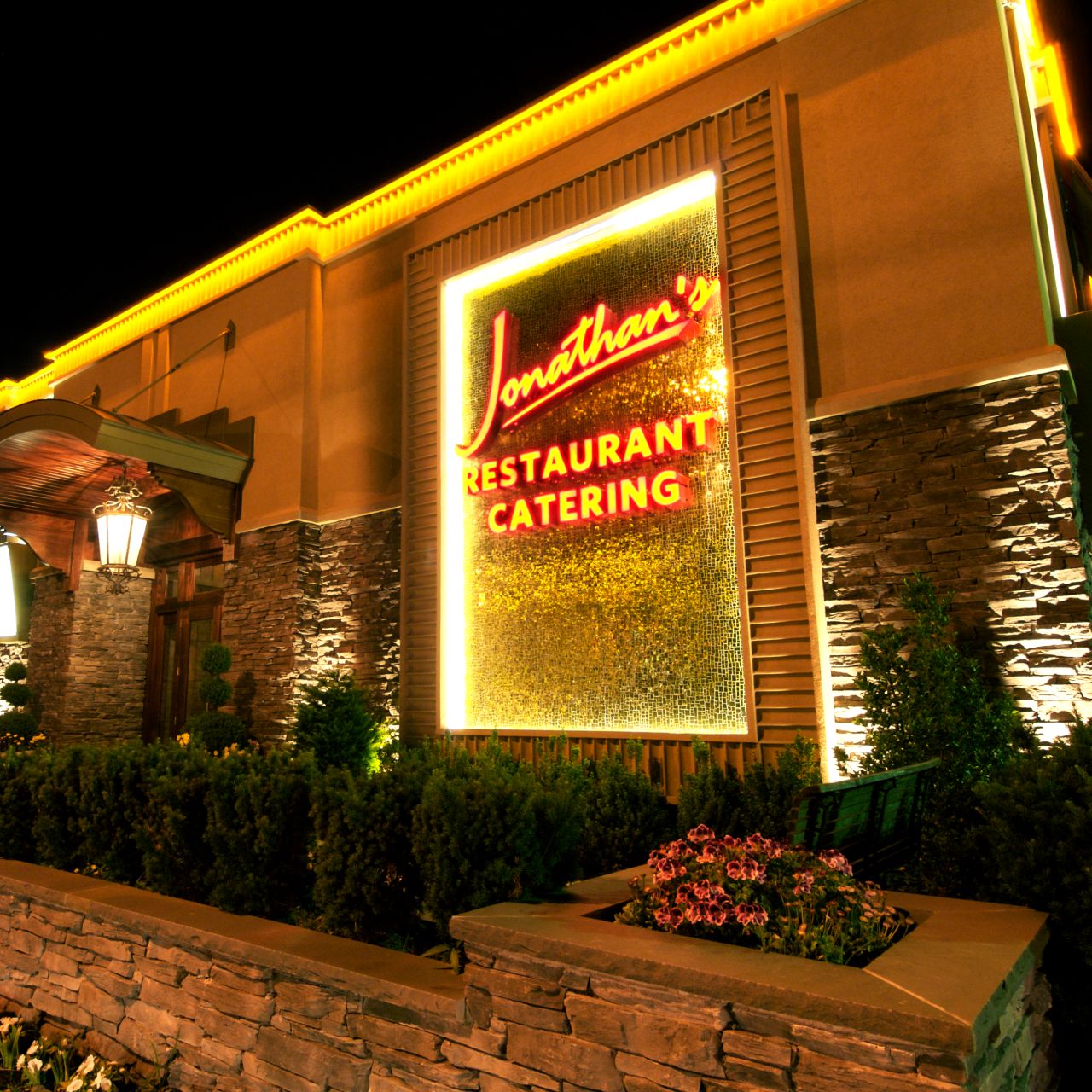 Located on Jericho Turnpike less than five miles from the arena, Jonathan's has been serving classic American fare with a Mediterranean touch since 1992.
Seafood fans will fall in love with Seafood Paella. The dish combines a variety of mussels, shrimp, clams, sea scallops and calamari mixed with tomato saffron rice with peas and roasted peppers.
Another crowd favorite is a brunch-style serving of Chef Alain Ribiere's famous Pecan Crusted Chicken and Waffles with cinnamon butter.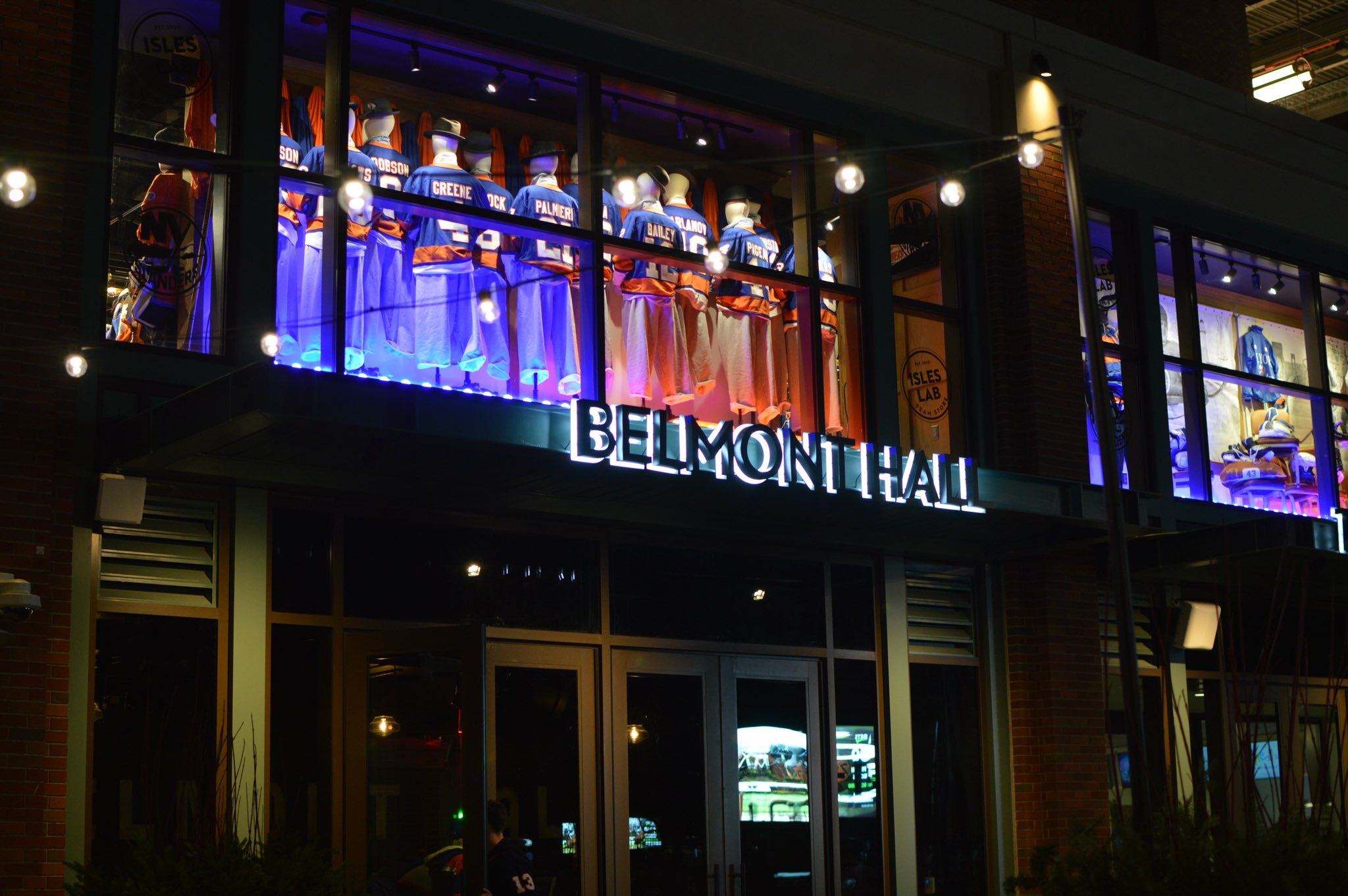 Another quality option for traditional American food is The Harrison in Floral Park. Less than five miles from UBS Arena, The Harrison is a staple for those in town for an event.
Featuring all of your favorite classic American dishes such as burgers and steak, The Harrison also offers excellent options such as Tuna Tartar and Chilean Sea Bass that have drawn rave reviews.
If you're in a more festive mood, they also offer a bottomless champagne brunch daily. Harry's Corner Bar onsite also offers numerous hand-crafted cocktails and a wide variety of wines and beer.
Italian
Here are the best Italian food restaurants near UBS Arena.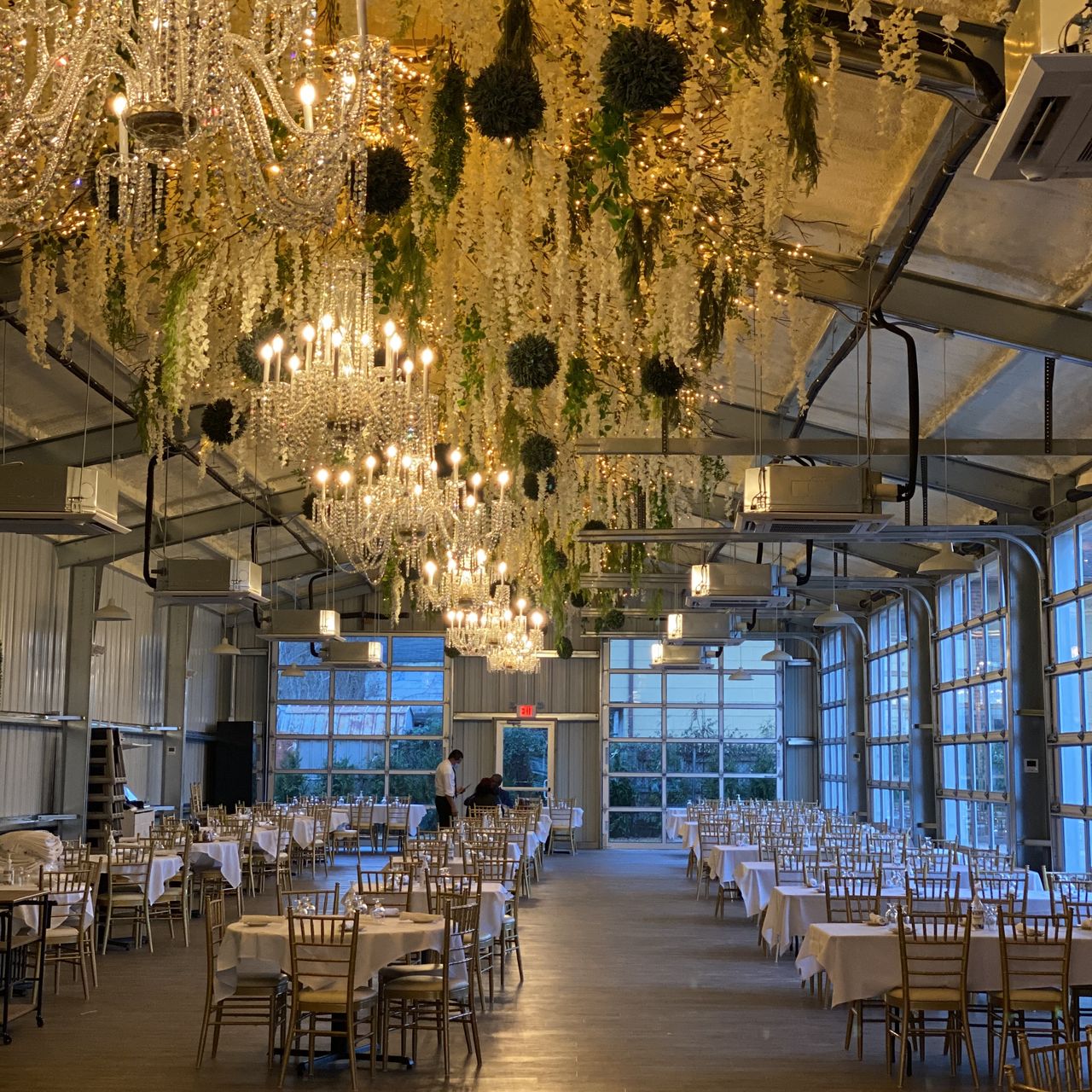 If you're in the mood for Italian food during your visit, there are several excellent choices. One of the most popular is King Umberto on the corner of Hempstead Turnpike and Meacham Avenue.
Located just five miles from UBS Arena, King Umberto offers an elegant spin on classic Italian cuisine. With a wine list consisting of over 350 options, diners will enjoy the warm yet festive atmosphere.
Popular dishes include Fried Capellini, a cheese angel hair pasta dish formed into patties and deep-fried. If seafood is what you're craving, try their famous Baked Clams.
Another staple of Long Island Italian cuisine can also be found just five miles from the arena. Stella Ristorante first opened its doors in 1960 and remains in the family today.
Described by many satisfied customers as "Old School Italian", Stella's is known for its traditional dishes and Old World atmosphere.
Popular dishes include lasagna, Stella's sausage roll, and the Veal Sorrentino,
which blends prosciutto, eggplant, and mushrooms in a wine sauce topped with mozzarella cheese.
Steakhouse
Here are the best steak restaurants near UBS Arena.
When you're in town for the big game or a once-in-a-lifetime concert event, nothing hits the spot quite like a perfectly cooked steak. And there's no better place to find that than Uncle Jack's Steakhouse.
Known for having the highest quality USDA Prime meat and Kobe beef, Uncle Jack takes pride in being called by some the "Best Steakhouse in New York City."
Popular dishes include the Porterhouse for Two and a Prime Filet Mignon that consistently draw rave reviews.
A relative newcomer to the neighborhood is Primehouse Steak & Sushi located in Garden City. While it's a little pricey, diners are flocking to this site for the prime steaks, excellent sushi, and welcoming atmosphere.
Popular dishes include skirt steak and prime rib. Sushi lovers will enjoy the Omakase Sushi appetizer, a chef's choice of ten pieces of sushi & a tuna scallion roll.
After dinner, make sure you've left room for their signature warm chocolate souffle and a vast array of wine options for any budget.
Mediterranean
This is the best Mediterranean food restaurant near UBS Arena.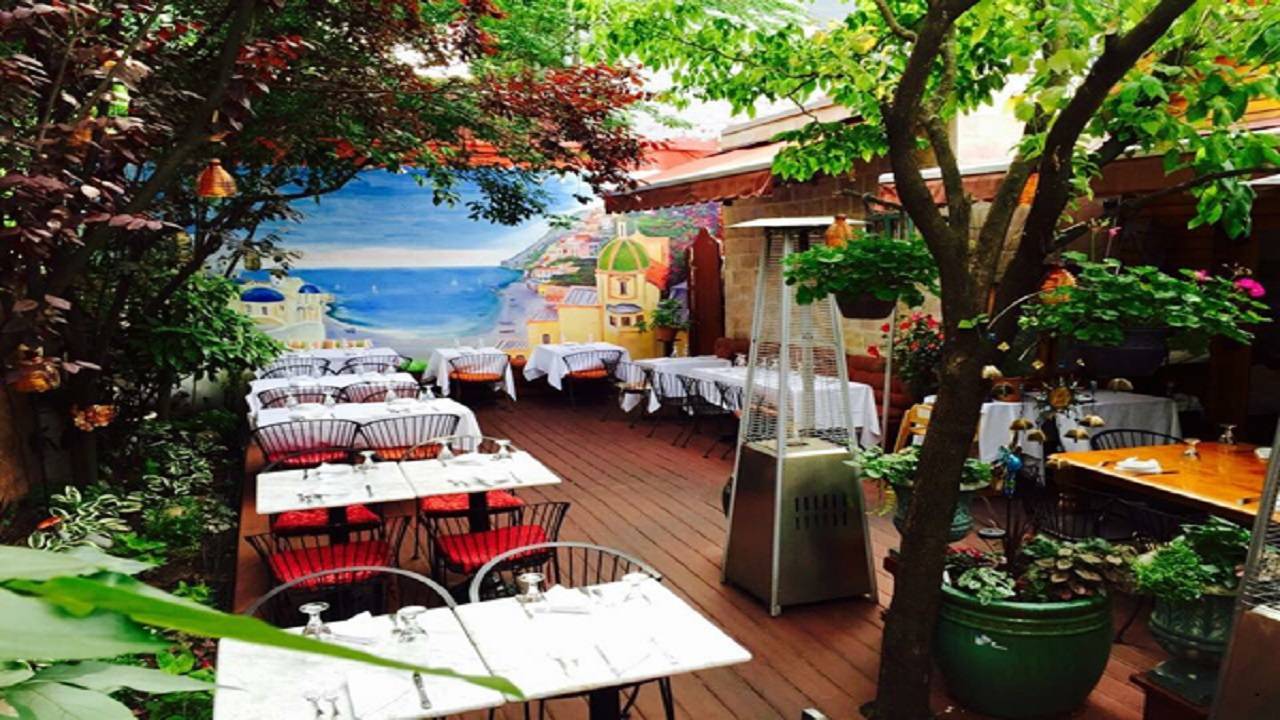 If you're looking for a more casual dining experience, Crabtree's Restaurant in Floral Park could be the place for you. Specializing in Mediterranean-Continental seafood, Crabtree's routinely ranks as a top-five restaurant on Long Island on Tripadvisor.
Some of the crowd favorites include an octopus appetizer, fried goat cheese salad, and soft-shell crab.
Asian
Here are the best Asian food restaurants near UBS Arena.
For those visitors looking for traditional Asian fare, Nova Asian Bistro offers a mix of Japanese, Chinese and Thai cuisines. Located on Jericho Turnpike, Nova is just a short drive from UBS Arena.
Known for its all-you-can-eat sushi, Nova offers diners a unique chance to sample a wide variety of Japanese dishes. Several vegetarian options are included on the menu. They also have an extensive take-out menu for those looking to take a high-quality meal back home or their hotel room.
Chef Wang offers traditional Chinese dishes with a unique flair. Another high-quality dining option on Jericho Turnpike, Chef Wang is a popular destination for visitors looking to satisfy their hunger at a moderate price.
The dining room is often packed with satisfied customers, but for those eager to avoid the crowd, Chef Wang offers a wide variety of options from its take-out menu.
Popular dishes include prawns with lobster sauce and sauteed snow pea sprouts.
Pizza
Here are the best pizza restaurants near UBS Arena.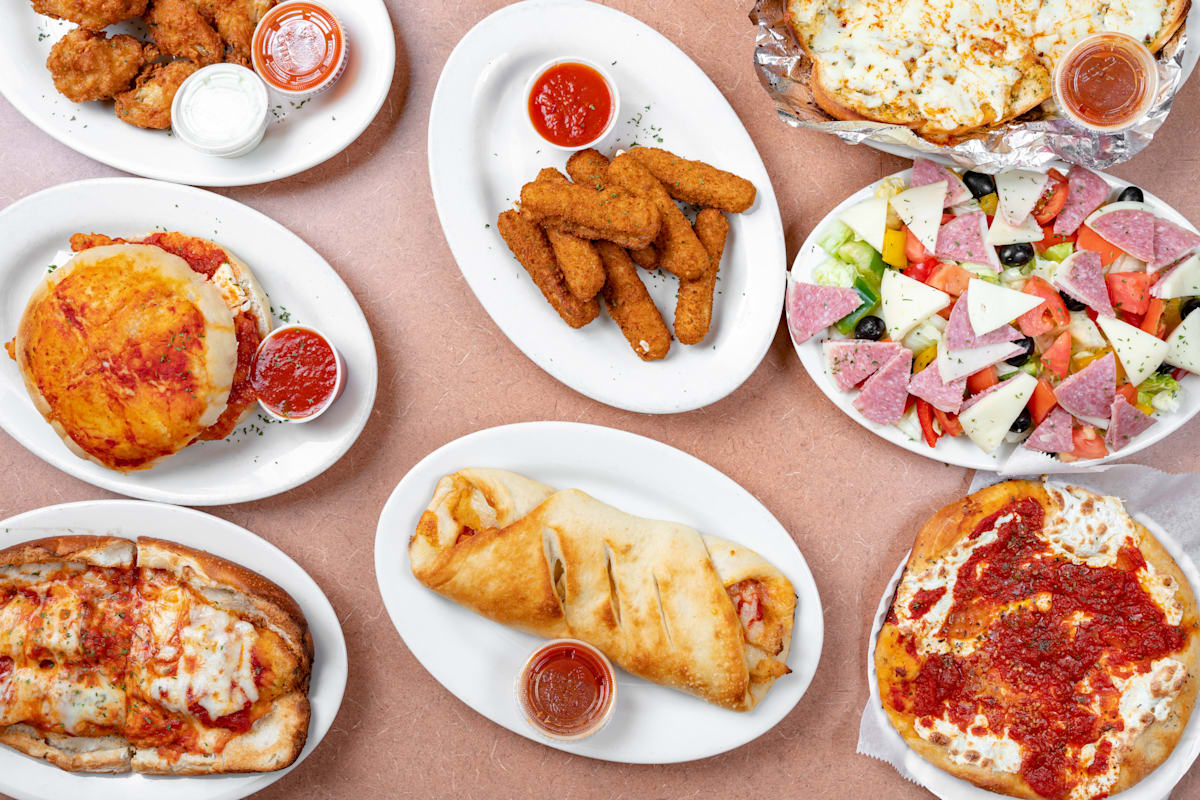 Nothing goes with a big game or fight quite like pizza. And if you're near UBS Arena and find yourself craving a slice, look no further than Ancona Pizzeria & Heroes. Located on Rockaway Avenue, less than six miles from the arena, Ancona's has just what you're looking for.
Known for its amazing pizza sauce, patrons rave about the Grandma and Margherita Pizzas. Other popular dishes include a wide variety of calzones and heroes. Customers also can't get enough of the baked ziti and meatballs.
If you're in the mood for pizza but are looking for less traditional offerings, Vulcano 081 has one of the more unique menus for a pizza place. Start with an appetizer of truffle fries or their popular goat cheese salad. Located in Rockville Center, approximately seven miles from UBS Arena, Vulcano is a popular destination before or after a big event.
Their unique pizza menu offers both red and white pizza varieties. One of the most popular dishes is their R.V.C. white pizza. This cheese delight includes fresh buffalo mozzarella topped with shaved Parmigiano, arugula and prosciutto di Parma. It comes drizzled with truffle oil.
BBQ
This is the best BBQ restaurant near UBS Arena:
When the gang's all together for a big game or concert, the night may call for a savory BBQ dinner. Sempre Fame Gourmet Grill & BBQ Catering is located within five miles of UBS Arena and has all the fixings that any BBQ lover can ask for.
Satisfied customers recommend the pulled pork, brisket, and ribs. If you and your crew have a special occasion that needs catering, Sempre Fame offers that as well. Their offsite and catering menus offer a wide variety of classic BBQ options.
Mexican
This is the best Mexican food restaurant near UBS Arena: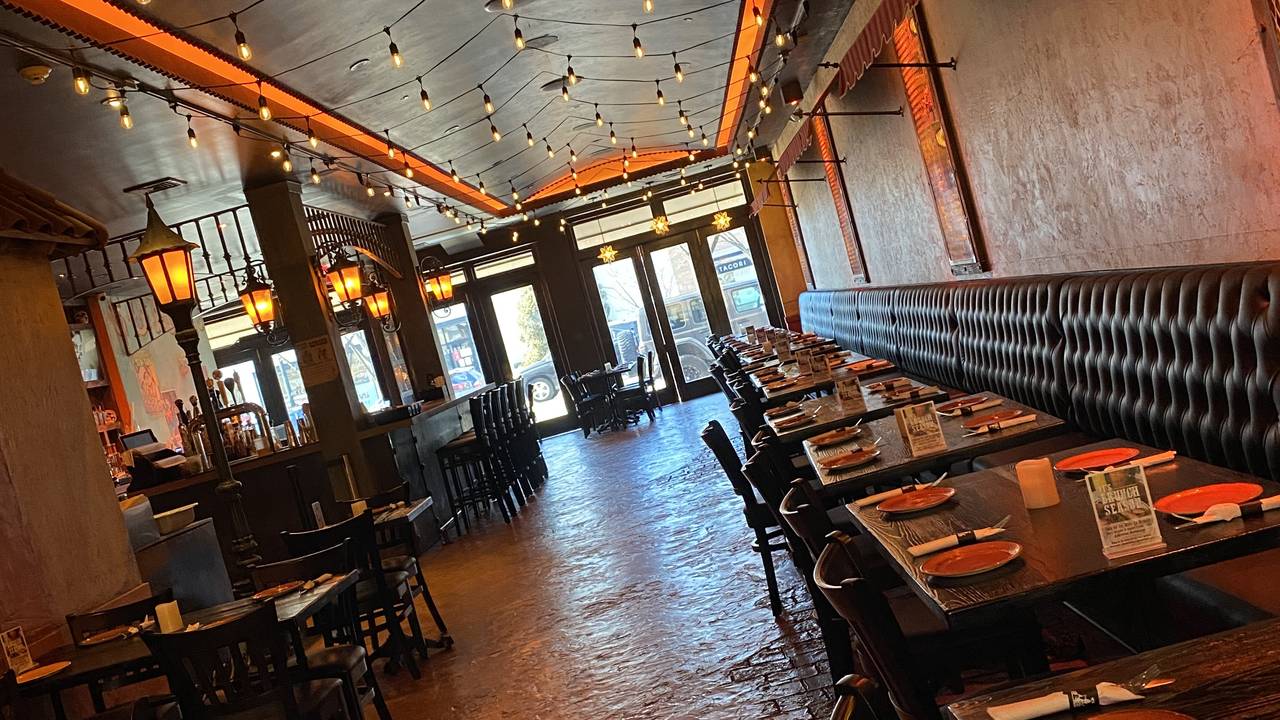 Mesita features authentic Mexican cuisine created by Chef Victor Chicas. With two locations within ten miles of UBS Arena, diners have an option no matter which direction they are traveling.
Take your pick from fresh guacamole-made table-side, delicious Mexican street corn, or fire-grilled fajitas. Mesita also offers traditional Mexican favorites such as burritos, tortas, and many others.
Customers have several options when it comes to margaritas and other specialty drinks. And if you happen to be at the Rockville location on Tuesday, make sure you take advantage of Taco Tuesday, with specials on tacos and quesadillas all day long.
Bars/Cocktails
Here are the best bars near UBS Arena: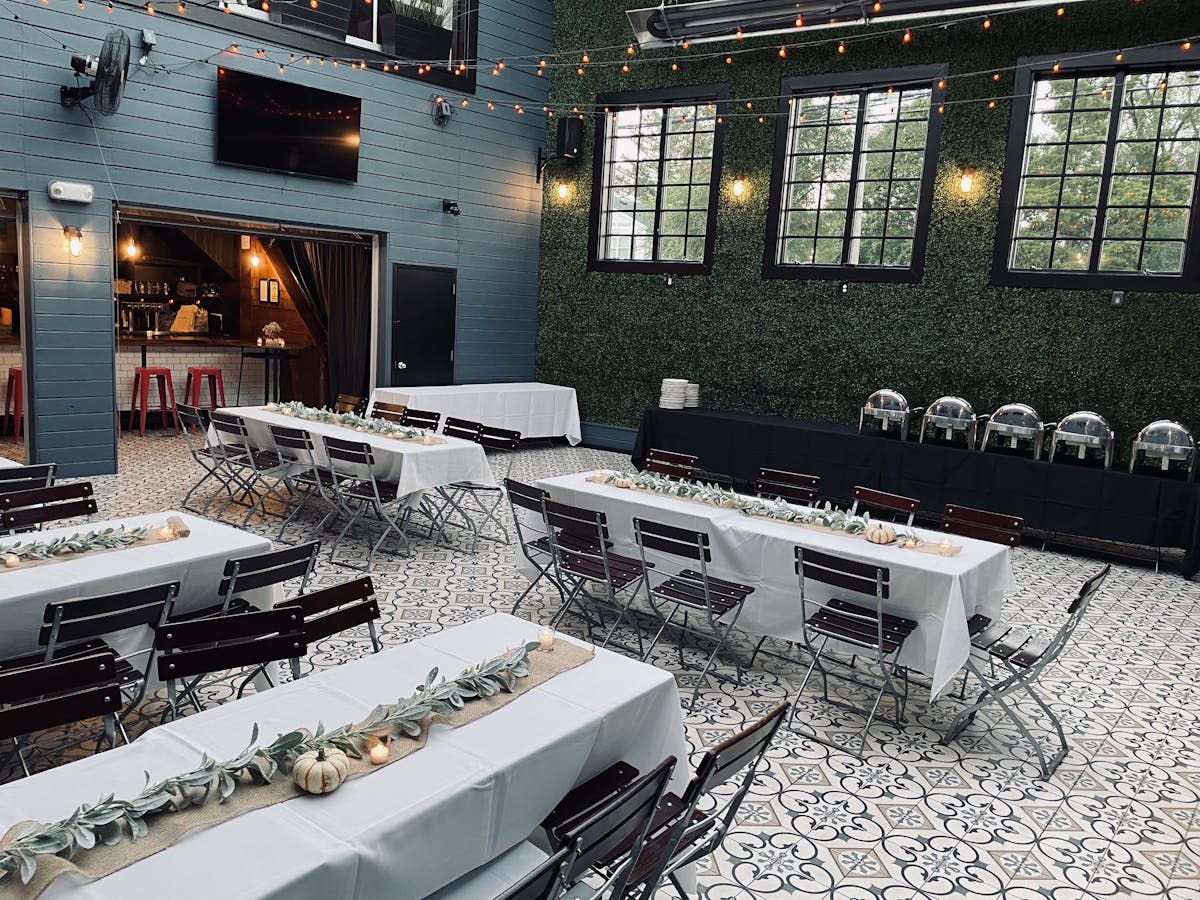 Maybe you've had your fill of hot dogs and nachos at the ballgame and are just looking for a place to grab some drinks with your friends. Croxley's Ale House is just the place for you. With a location in Rockville Center, it's less than ten miles from UBS Arena.
If your friends are just there for the large selection of craft beers but you still have an appetite, don't worry. Croxley's has an impressive menu of bar foods such as mouth-watering burgers, spicy wings, and fresh-cut fries among many other choices.
If the game is sold out or there's a big fight on tap, Croxley's has you covered as well. Enjoy a festive atmosphere as you watch the game on one of several big-screen TVs with your fellow sports fans.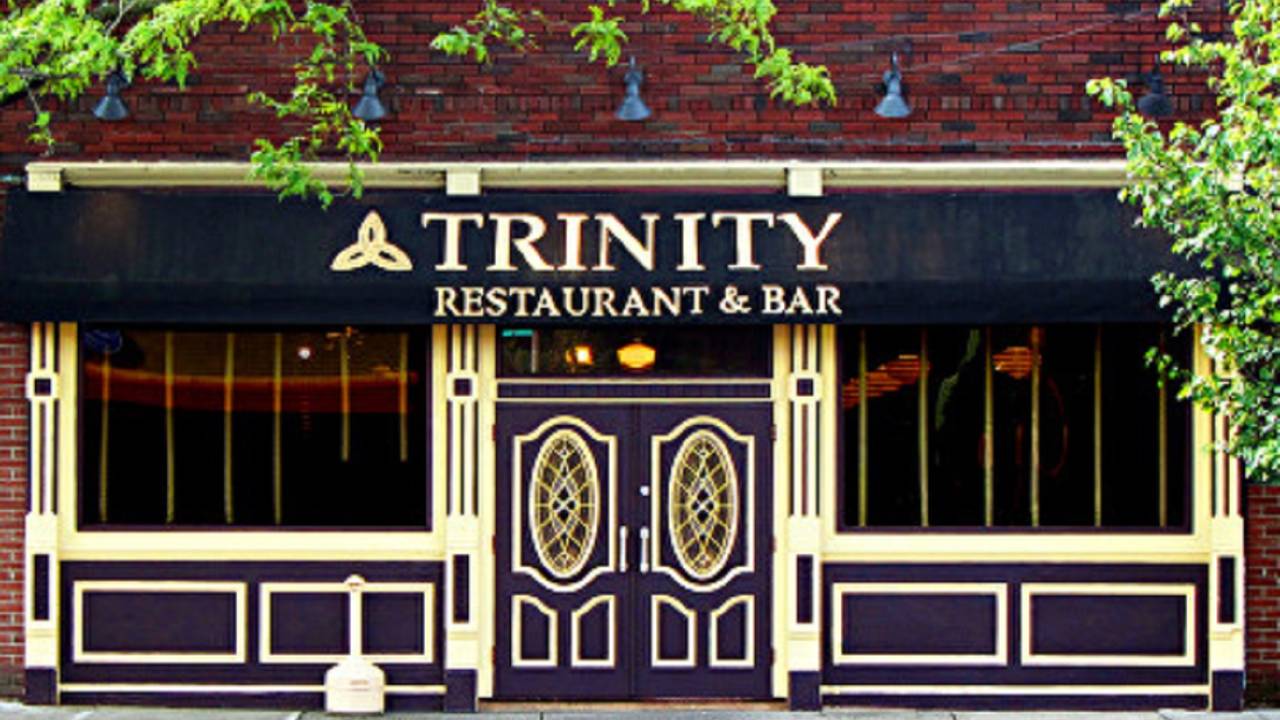 Another popular watering hole within five miles of UBS Arena is a local favorite, Trinity Place Restaurant. Serving traditional Irish fare for lunch and dinner, Trinity is the perfect spot before or after the big game.
Patrons wanting to dine in should call ahead as Trinity is usually packed with happy customers. The bar is separate from the dining area but both are crowd favorites.
The menu has a variety of options though it may be restricted to bar food only at certain times. Diners rave about the burgers, pot roast, and the portobello mushroom sandwich.
Though the food is great, customers keep coming back for the atmosphere and friendly service. And, of course, a fresh pint of Guinness.
James is a big time NBA Golden State follower, who makes sure to catch games when he's in the area. He likes to follow International Soccer, with an interest in small town soccer club, Blackburn Rovers located in the North on the UK.