When attending events at KeyBank Center, visitors will discover a variety of food options to enhance their experience. From classic game-day favorites to new, exciting culinary creations, the arena's food services aim to satisfy a diverse array of tastes and preferences.
KeyBank Center has recently introduced fresh dining choices to its general concessions, with offerings such as Baja Fish Tacos, Spicy Cheese Dogs, Mustard Pulled Pork Sandwiches, and Artisan Deli Sandwiches. Fans are also able to enjoy Mexican-inspired dishes from El Rey's Mexican Kitchen, including burritos, street tacos, and nachos. Additionally, other dining options like roast beef sandwiches are available at the Aud Club, located near section 111.
Those sitting in the KeyBank Club (200 level) can also indulge in a rotating menu of specialty items, such as beef or chicken tacos, nachos supreme, and churros. The array of food selections ensures that fans can enjoy a satisfying dining experience while attending events at KeyBank Center.
KeyBank Center Overview
The KeyBank Center, located in Buffalo, NY, is a multi-purpose arena and home to the NHL's Buffalo Sabres. In addition to hockey games, the venue hosts a variety of events, such as concerts, basketball games, and other special events. With a seating capacity of over 19,000 spectators, the KeyBank Center offers an exciting and dynamic atmosphere for fans and visitors.
One of the essential aspects of the fan experience at KeyBank Center is the diverse array of food options available. The concession stands and restaurants within the arena cater to a wide range of tastes and preferences, ensuring that all guests can find something to satisfy their cravings. Some popular food options include street tacos, ramen noodles, burgers, pizza, hot dogs, and a variety of snacks.
Aud Club, situated near section 111, offers guests roast beef sandwiches and more, while El Rey's Mexican Kitchen provides an authentic Mexican cuisine experience with burritos, street tacos, nachos, and much more. Those seeking a taste of Buffalo can indulge in the Buffalo Chicken Nachos, which are generously topped and available at the club level.
Furthermore, the KeyBank Center is committed to accommodating the needs of its guests, which includes allowing outside food and beverages for medical purposes. For any queries or concerns, guests can contact KeyBank Center guest services for assistance.
Types of Food Offered
Concessions
KeyBank Center offers a wide variety of concession stands throughout the arena, providing fans with classic arena staples. These include items such as burgers, pizza, hot dogs, and a variety of snacks. You can find mouth-watering street tacos, instant noodles, and other popular dishes at many of the concession stands.
Specialty Stands
For those looking for more unique culinary options, KeyBank Center has a number of specialty stands to satisfy your taste buds. Some standout options include:
El Rey's Mexican Kitchen: Offering a delicious selection of burritos, street tacos, nachos, and more near section 111.
Aud Club: Located near section 111, this spot serves up tasty roast beef sandwiches and other enticing options.
Buffalo Chicken Nachos: Available at the club level, these nachos come loaded with toppings and provide a satisfying game-day snack.
Premium Dining Options
If you're in the mood for a more refined dining experience, the premium dining options at KeyBank Center offer something special. Guests seated in the KeyBank Club (200 level) can enjoy a rotating menu of specialty items. Examples of offerings include beef or chicken tacos, nachos supreme, and churros.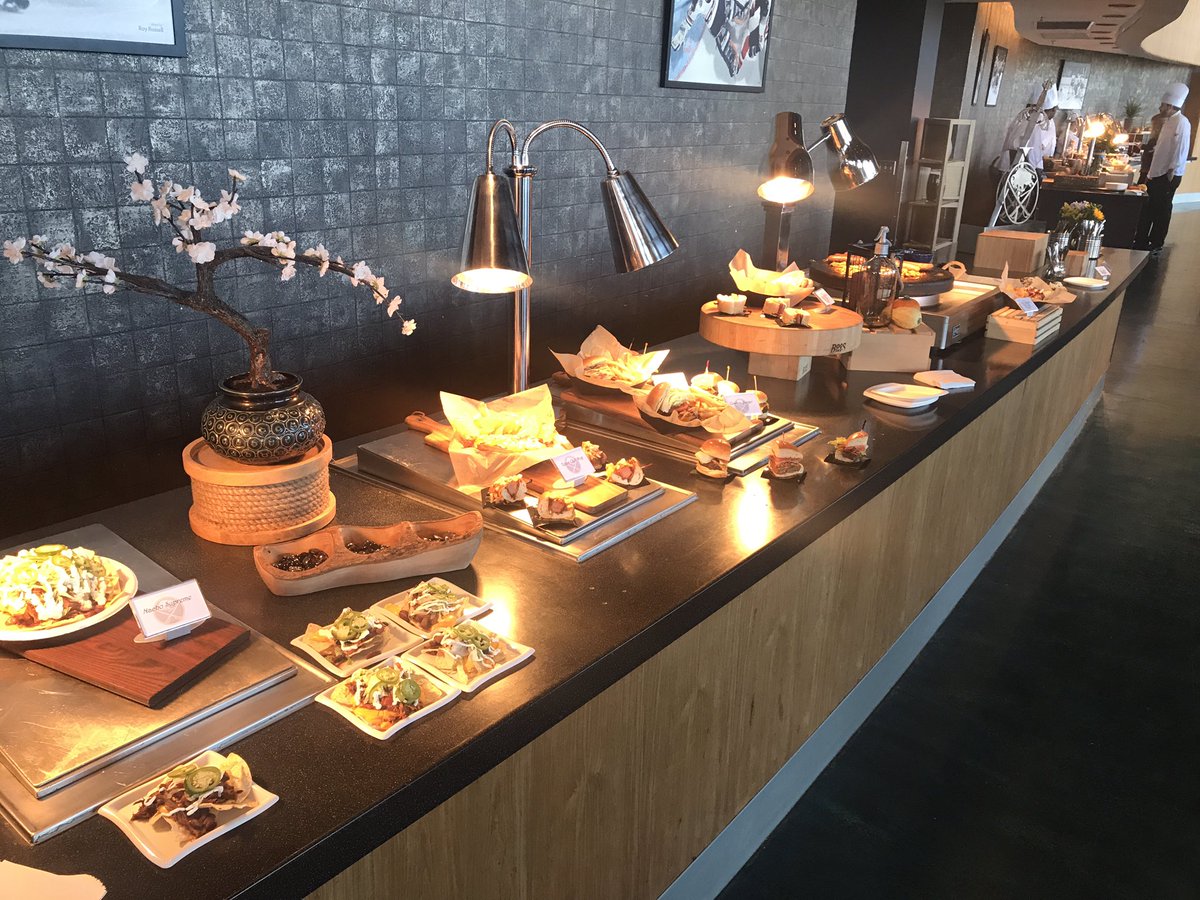 Dietary Restrictions and Options
KeyBank Center recognizes the importance of accommodating various dietary needs, offering diverse food options to cater to different nutritional preferences and requirements.
Vegetarian and Vegan Options
Vegetarian and vegan visitors have plenty of choices at KeyBank Center, as concession stands and restaurants provide a range of plant-based menu items. For instance, you can find popular dishes like street tacos and ramen noodles at KeyBank Center Food & Concession Stands. Additionally, traditional stadium favorites, such as veggie burgers and salads, are available at various locations throughout the venue.
Gluten-Free Choices
For those following a gluten-free diet, KeyBank Center offers designated gluten-free concession options. You may find a selection of gluten-free options, such as salads, nachos with gluten-free chips, and other dishes at the concession stands.
Allergy Awareness
The venue is conscious of guests with food allergies and sensitivities. While outside food and drinks are generally not allowed, KeyBank Center does permit guests to bring in food or beverages required for medical purposes, ensuring everyone can enjoy their visit safely.
To learn more about this policy, visit the Arena Guide on KeyBank Center's website.
Payment and Pricing
When visiting KeyBank Center for events or sports games, guests can find a variety of food options. This section will discuss the payment methods accepted and provide an overview of average prices for food items at the arena.
Accepted Payment Methods
KeyBank Center makes it convenient for guests to purchase food and beverages with multiple accepted payment methods. These include:
Cash
Debit cards
Credit cards (Visa, Mastercard, American Express, and Discover)
Mobile payment options (Apple Pay and Google Pay)
Average Prices
Food and beverage prices at KeyBank Center vary depending on the type and size of the item. To give you a general idea of the costs, the following table lists some examples of typical food items and their average prices:
| Item | Average Price |
| --- | --- |
| Snack items (e.g., popcorn, pretzels) | Under $10 |
| Soft drinks | Under $10 |
| Roast beef sandwiches (available at Aud Club near section 111) | Varies |
| Burritos, street tacos, nachos (available at El Rey's Mexican Kitchen) | Varies |
| Buffalo Chicken Nachos (available at the club level) | Varies |
Please note that these prices are subject to change, and it is always a good idea to check for updated information at the venue on the day of the event.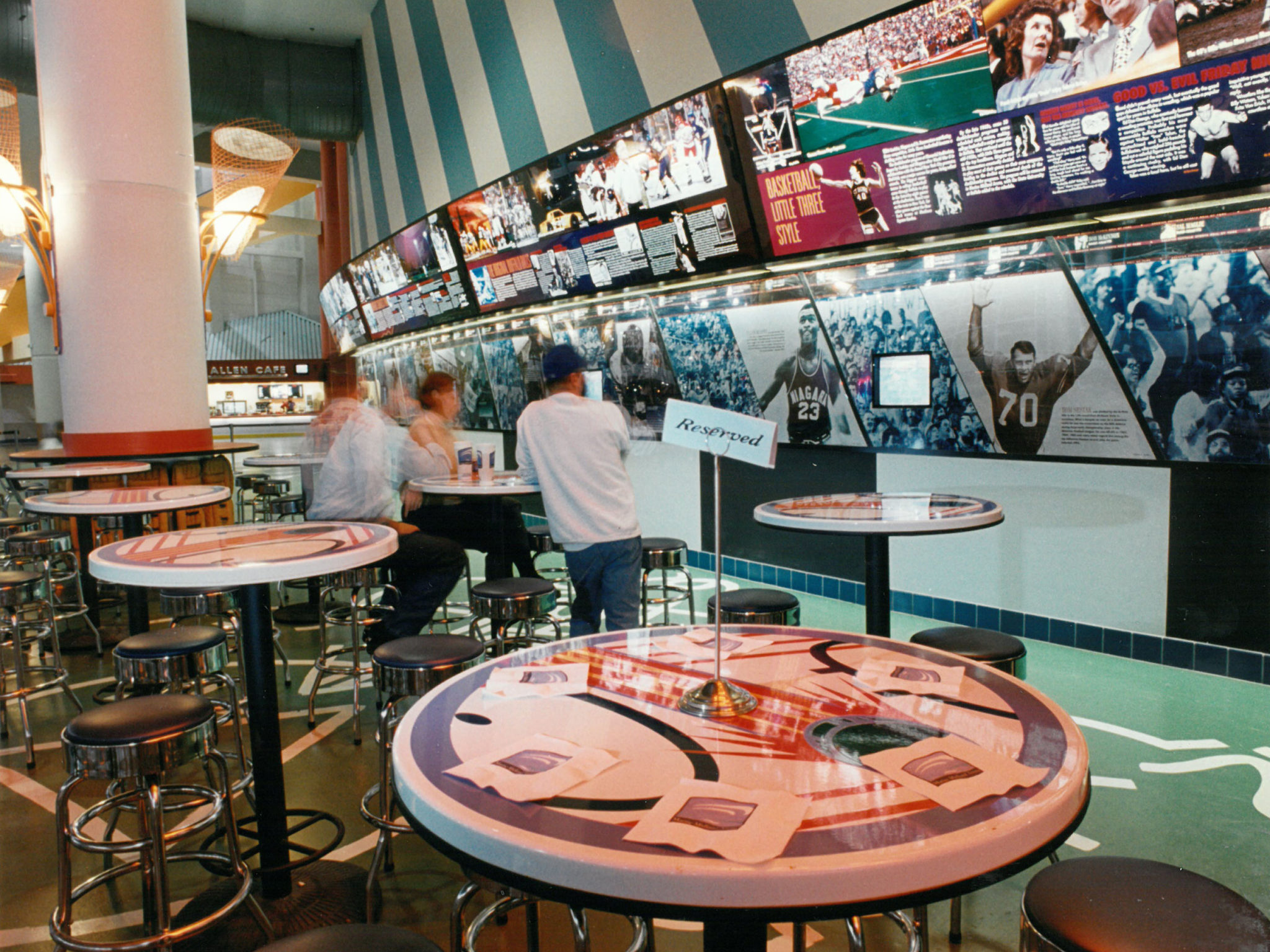 Food and Beverage Policies
When attending events at the KeyBank Center, it's important to be aware of their specific food and beverage policies. This section provides a brief overview of the guidelines regarding outside food and beverages, as well as alcohol policies.
Outside Food and Beverages
As a general rule, outside food and beverages are not allowed inside KeyBank Center. This policy ensures the safety of all attendees and maintains the cleanliness of the venue. Patrons are encouraged to enjoy the wide variety of food and beverage options available at the arena's concession stands and restaurants.
Exceptions may be made for those with specific dietary restrictions or medical conditions. In such cases, it's recommended to contact the venue in advance to discuss potential accommodations.
Alcohol Policies
KeyBank Center promotes responsible alcohol consumption and adheres to strict guidelines to ensure a safe and enjoyable experience for all attendees. Some of the general alcohol policies in place are:
Alcoholic beverages can only be purchased and consumed by individuals 21 years of age or older. Proper identification is required.
There is a limit of two alcoholic beverages per person, per transaction.
Alcohol sales typically end at a designated time during events, which may vary depending on the type of event.
Intoxicated patrons may be denied service and/or asked to leave the venue.
By adhering to these policies, KeyBank Center ensures a safe and enjoyable environment for all guests while they enjoy the variety of food and beverage options available at the arena.
Tips and Tricks for Dining at KeyBank Center
Plan your mealtime experience at KeyBank Center by making smart food choices for various tastes and dietary preferences. Here are a few tips to help you get the most out of your dining experience at the arena:
1. Arrive early: Be sure to give yourself plenty of time to explore the available options before the event starts. Arriving early at the KeyBank Center allows you to beat the rush and secure a seat at any of the concession areas.
2. Explore the club seats: If you have club seat tickets on the 200 level during Sabres games, take advantage of the in-seat food and beverage service available to you. The KeyBank Center Arena Guide provides more information on this feature.
3. Check out the concession stands: The KeyBank Center has a variety of concession stands offering a wide range of food and drink options. From classic hot dogs and popcorn to more elaborate dishes, you're sure to find something to satisfy your taste buds.
4. Venture outside the arena: KeyBank Center is located in the heart of Buffalo, surrounded by great bars and restaurants within walking distance. Some of these establishments are listed in Visit Buffalo Niagara's guide for eateries within ten minutes of the arena.
5. Food and drink restrictions: Be aware of the policies regarding outside food and drink. Depending on the event, the arena may have restrictions, so be sure to review their guidelines before attending.
James is a big time NBA Golden State follower, who makes sure to catch games when he's in the area. He likes to follow International Soccer, with an interest in small town soccer club, Blackburn Rovers located in the North on the UK.