Pittsburgh, Pennsylvania, affectionately known as the "City of Bridges," is also home to a variety of impressive sports venues, arenas, and stadiums. These venues not only host top-notch professional sports teams like the Pittsburgh Steelers and the Pittsburgh Penguins but also serve as a platform for local talent, concerts, and other entertainment events. In this article, we will explore some of the best stadiums and arenas Pittsburgh has to offer.
Acrisure Stadium is the official home of the Pittsburgh Steelers, who boast a dedicated fan base. The horseshoe-shaped, two-tiered venue provides an intimate setting for NFL games with great sightlines and a beautiful backdrop of downtown Pittsburgh. In addition to hosting Steelers games, the stadium also accommodates University of Pittsburgh Panthers football games and the WPIAL Championships.
Also located in the city is PPG Paints Arena, a multi-purpose venue with a seating capacity of 19,758. Primarily known as the home of the Pittsburgh Penguins, this arena offers an excellent atmosphere for hockey games, concerts, and various other events. With its modern design and top-of-the-line facilities, PPG Paints Arena creates a memorable experience for everyone who attends.
History of Stadiums and Arenas in Pittsburgh
Early Venues
Pittsburgh has a rich history of sports venues that date back several decades. Some of the most iconic stadiums from the past include Forbes Field and Greenlee Field. Forbes Field was built in 1909 and served as the home of the Pittsburgh Pirates baseball team until 1970. Greenlee Field, on the other hand, made history as the first-ever African American-owned ballpark, opening its doors in 1932. It was the home of Negro League teams like the Pittsburgh Crawfords and the Homestead Grays.
The Civic Arena, completed in 1961, was a versatile venue that hosted various sports events, including games of the Pittsburgh Penguins (NHL) and Pittsburgh Pipers (ABA), among others.
Recent Developments
In recent years, new stadiums and arenas have been built to house Pittsburgh's sports teams. PNC Park, completed in 2001, is a modern ballpark that boasts an intimate design. With the highest seat just 88 feet from the field, it ensures that all fans have a great view of the action.
PPG Paints Arena, which replaced the Civic Arena, opened in 2010 and serves as the home of the Pittsburgh Penguins. This state-of-the-art facility offers fans a thrilling NHL game experience.
Another notable venue is the now-demolished Three Rivers Stadium, which was home to both the Pittsburgh Pirates (MLB) and Pittsburgh Steelers (NFL) from 1970-2000. This multipurpose stadium had a seating capacity of 59,000 for football games and 47,971 for baseball games.
Overall, the history of stadiums and arenas in Pittsburgh showcase the city's love for sports and commitment to providing world-class facilities for its teams and their fans.
Popular Stadiums and Arenas
Acrisure Stadium
Acrisure Stadium, located in the North Shore neighborhood, is home to the NFL's Pittsburgh Steelers and the University of Pittsburgh's Panthers college football team.
This spectacular stadium offers a great atmosphere and showcases team pride, making it a favorite among fans. The stadium also offers various events and concerts, further adding to its popularity.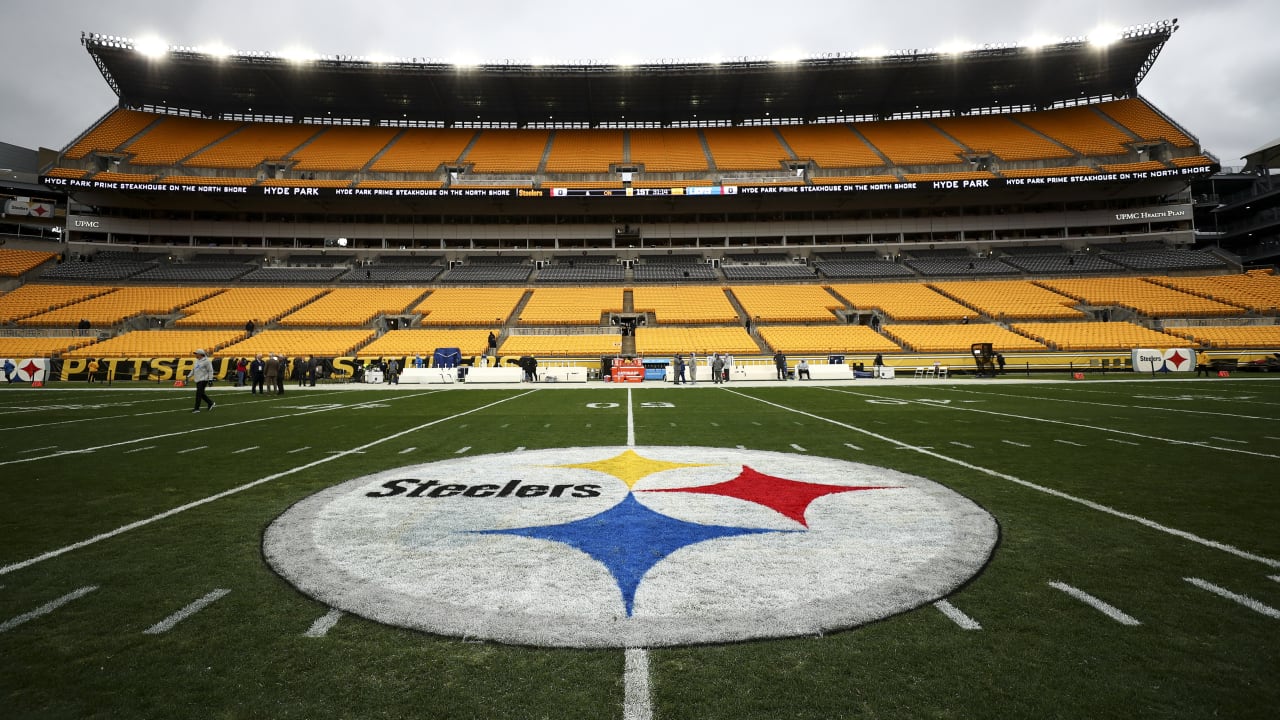 PPG Paints Arena
PPG Paints Arena is a multi-purpose indoor arena in downtown Pittsburgh. This versatile venue is home to both the NHL's Pittsburgh Penguins and the AFL's Pittsburgh Power.
Constructed in 2010, PPG Paints Arena carries the distinction of being the first LEED® Gold certified major sports venue in the country, something the city can take pride in. The arena's modern design and amenities make it an enjoyable and comfortable place for both sports and entertainment events.
Highmark Stadium
Highmark Stadium is a professional soccer stadium located at Station Square in Pittsburgh. This venue hosts the home games for the Pittsburgh Riverhounds SC, a team in the USL Championship league.
With its intimate setting and beautiful views of the city skyline, Highmark Stadium provides an exceptional experience for soccer fans and those attending other events held at the venue. The atmosphere at Highmark is electric, making it a key part of Pittsburgh's vibrant sports scene.
Events and Activities
Pittsburgh is home to many exciting events and activities hosted in various stadiums and arenas throughout the city. By offering a diverse range of events, these venues cater to a variety of interests, ensuring there is something for everyone.
Sports
As a city with a vibrant sports culture, Pittsburgh boasts numerous sports events in stadiums like Acrisure Stadium and PPG Paints Arena. Acrisure Stadium hosts Pittsburgh Steelers games and University of Pittsburgh Panthers Football games, while PPG Paints Arena is known for hosting ice hockey matches as well as other sporting events.
Concerts and Performances
In addition to sports, Pittsburgh's stadiums and arenas are also perfect venues for concerts and performances. The PPG Paints Arena features prominent artists, such as:
Madonna: The Celebration Tour
Aerosmith
Duran Duran with special guests Nile Rodgers & Chic + Bastille
Bruce Springsteen and the E Street Band
Stage AE is another fantastic indoor/outdoor performance venue in the city, located on the North Shore between PNC Park and Acrisure Stadium.
Community Events
Pittsburgh is a city that appreciates community events, and its stadiums and arenas reflect that. Alongside the sporting events and concerts, these venues often host various community gatherings and expos. Be sure to check the calendar of events on the official websites of stadiums like Acrisure Stadium and PPG Paints Arena to stay updated on the latest happenings in the city.
Planning Your Visit
Transportation and Parking
Pittsburgh is home to several impressive stadiums and arenas that host a variety of sports and entertainment events. Getting to these venues is often convenient, with a variety of transportation options available.
Public transportation is a popular choice for accessing the venues, as it reduces parking hassles and helps the environment. Multiple bus routes and the T light rail system can swiftly bring you close to your destination. Additionally, some stadiums and arenas are within walking distance from downtown Pittsburgh, offering a pleasant stroll through the city.
For those who prefer to drive, parking options typically surround the venues. It is recommended to arrive early to secure a spot and avoid last-minute stress. Some venues offer pre-paid parking passes, which can save you time and guarantee a spot.
Accessibility
Pittsburgh's stadiums and arenas aim to create an enjoyable experience for all guests, and this includes providing accessible facilities for individuals with disabilities. Most venues offer designated parking spaces, ramps, elevators, and other accommodations to make your visit as smooth as possible. Additionally, many venues provide assistive listening devices and text display services for guests with hearing difficulties.
To ensure the best experience, it is advised to contact the venue ahead of time with any specific accessibility needs or concerns. This will allow the venue team to provide the necessary support during your visit.
Nearby Attractions
One of the great things about visiting stadiums and arenas in Pittsburgh is the range of nearby attractions for visitors to explore. Many venues are surrounded by a variety of great restaurants, hotels, shopping areas, theaters, and nightlife options.
Some of the popular nearby attractions include the North Shore River Park, PPG Place, Fifth Avenue Place, and the eclectic Strip District neighborhood, offering a wide range of shops, markets, and dining options. Make sure to plan some extra time before or after your event to explore these vibrant areas and truly experience the city of Pittsburgh.
James is a big time NBA Golden State follower, who makes sure to catch games when he's in the area. He likes to follow International Soccer, with an interest in small town soccer club, Blackburn Rovers located in the North on the UK.