Scotiabank Arena, located in the heart of Toronto, is a premier venue for various events such as concerts, sports, and family shows. As it hosts a wide range of activities, the seating arrangements and available sections may differ for each event. Consequently, choosing the best and worst seats at the arena can sometimes be confusing for attendees. This article will guide you through the process of selecting the most suitable seats for your specific event and budget, based on the arena's most common seating layouts.
The most common seating arrangement for concerts at Scotiabank Arena features an end-stage setup with the stage located close to sections 111, 112, and 113. However, this layout can slightly vary depending on the particular concert, with potential changes including general admission seats, fan pits, and B-stages. In contrast, sporting events primarily focus on optimizing sightlines for the audience, leading to different seating variations compared to concerts.
For basketball and hockey games, the venue's mid-court or center ice sections commonly offer the best views. Specifically, sections 309 and 321 on the 300 level provide first-rate experiences with their central positioning. Along with these highlights, this article aims to explore other seating options and features of the Scotiabank Arena, ensuring you make an informed decision for an unforgettable event.
Best Seats at Scotiabank Arena
Lower Bowl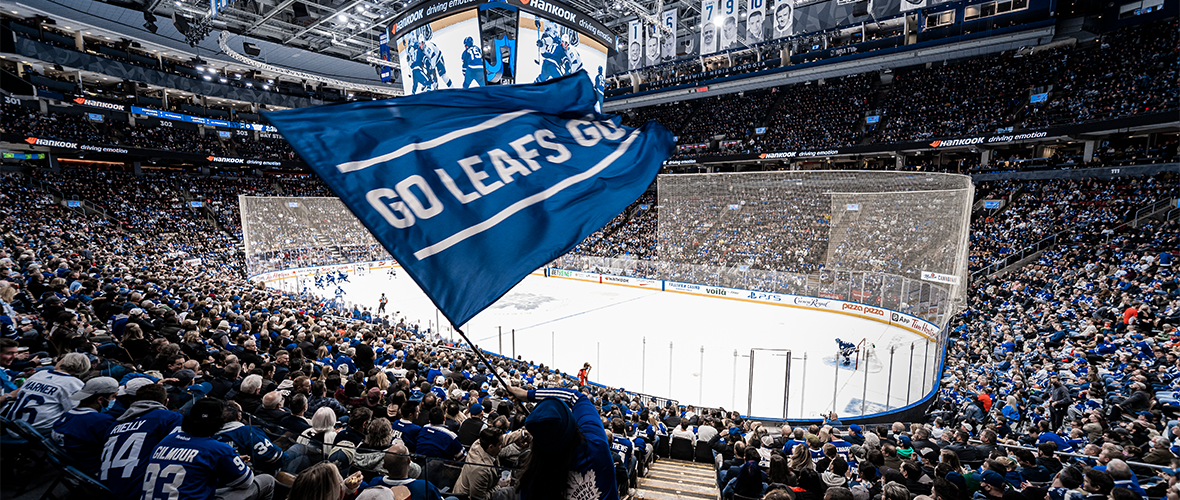 When attending a concert at the Scotiabank Arena, the best seats are often found in the lower bowl near sections 111, 112, and 113, where the stage is typically located in an end-stage setup. Sitting in the front rows of these sections will provide an excellent view of the stage and the performers.
However, as you move further back in the lower bowl sections, the experience may begin to suffer. When looking for tickets in these areas, aim for single-digit row numbers to ensure the best possible experience.
Club Level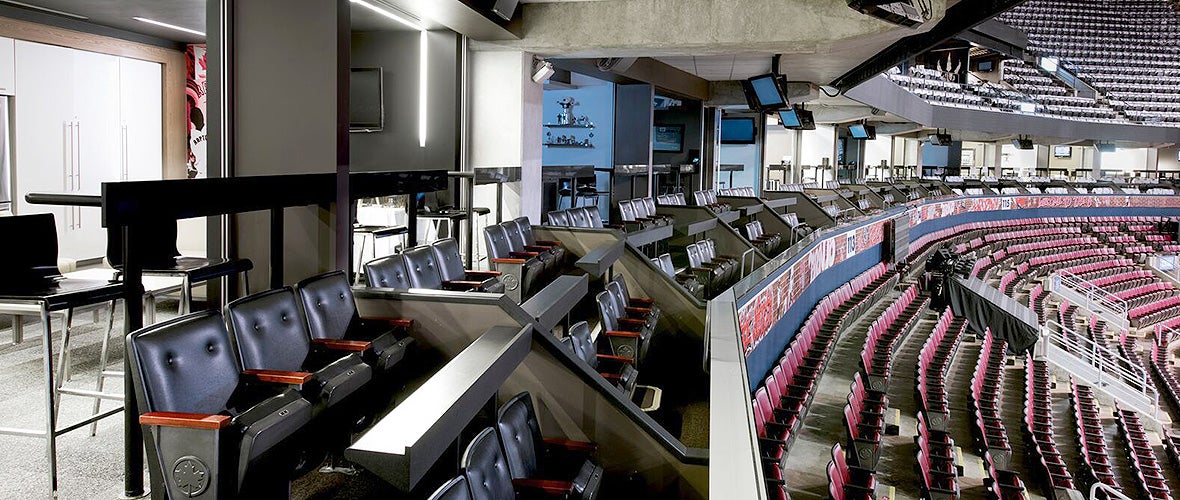 The Club Level at Scotiabank Arena offers a more premium seating experience. The Club Level's main advantage is its dedicated amenities, such as private restrooms, food and beverage options, and lounge areas. This can significantly enhance your overall experience at the venue.
While the view may not be as close up as the lower bowl sections, the elevated perspective provided by the Club Level can present a unique vantage point to enjoy the performances. Just make sure to select tickets in one of the Club Level sections that face the stage for the best possible sightlines.
To find the right seats at Scotiabank Arena for your event, it's essential to keep in mind your preferences, such as proximity to the stage, comfort, and amenities. Keep these factors in mind when selecting your tickets, and you'll be sure to enjoy your time at this fantastic venue.
Worst Seats at Scotiabank Arena
Upper Bowl
The upper bowl seats at Scotiabank Arena, particularly those located in the corners and behind the stage or nets, tend to offer less desirable views. The distance from the stage or the playing area can make it difficult for attendees to fully enjoy the event. While these seats may be more affordable, they can also compromise the overall experience.
Sections to avoid: 301-304, 318-321, 324-329, and 336-339
Higher rows (20 and above) in the upper bowl sections
However, it's worth noting that not all upper bowl seats are bad. Sections 308-310 and 320-322 are considered some of the best upper-level seating options, especially for hockey games.
Restricted View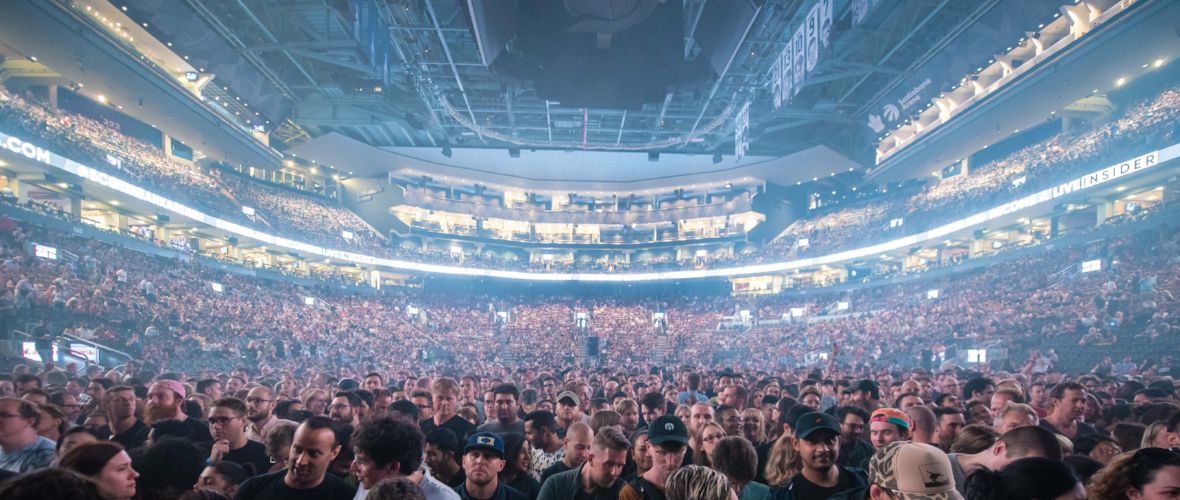 Restricted view seats are those that have obstructions or limited sightlines due to pillars, railings, or other structural elements. These seats can be frustrating, as they may require audience members to crane their necks or constantly shift positions to see the action. It's essential to be aware of these seats when purchasing tickets to ensure a more enjoyable experience.
Look for notes on the ticket indicating "restricted view" or "obstructed view"
Sections where restricted views are common include: 106, 117, 307, and 317
In summary, when selecting seats at Scotiabank Arena, try to avoid the upper bowl corners and sections with restricted views. Doing so can enhance your experience and enjoyment of the event.
Factors to Consider When Choosing a Seat
When selecting the best seat at Scotiabank Arena, there are several factors to consider. In this section, we will discuss the impact of the event type, ticket pricing, and comfort on your seating choice.
Event Type
The seating arrangement at Scotiabank Arena can vary depending on the type of event you are attending.
Concerts: For concerts, the most common layout is an end-stage setup with the stage located near sections 111, 112, and 113. There may also be general admission sections, fan pits, and B-stages in some concerts. Floor sections A, D, and E are usually the closest to the stage.
Sports: For sports events like hockey or basketball games, lower level corner seats (such as Section 101) often provide a great view and affordable pricing. Just avoid sitting too close to the glass or the court's edge, as it might obstruct your view.
Ticket Pricing
When it comes to ticket pricing, it's essential to strike a balance between cost and seat quality. Here are some suggestions to help you find the best value:
Lower level corner seats: These seats can offer good views and reasonable pricing compared to center court or ice seats.
Upper level: Sections in the upper level of the arena can be more budget-friendly but may have a limited view, so choose seats carefully. Aim for a seat close to row 16 for better sightlines.
Comfort
Lastly, comfort should not be overlooked when choosing your seat at the Scotiabank Arena.
Legroom: For optimal comfort and legroom, select a seat in the lower rows of any section. Higher rows may offer less legroom.
Avoid Obstructions: Be cautious of seats listed as having obstructed or limited views, as these can hinder your overall experience.
In summary, to select the best seat at the Scotiabank Arena, take into consideration the event type, ticket pricing, and comfort while making your decision. Remember to enjoy the event and have a great time!
Tips for Getting the Best Seats
When attending an event at Scotiabank Arena, getting the best seats can truly enhance the experience. Here are some tips to help you secure the perfect spot.
End-Stage Setup for Concerts
For concerts at Scotiabank Arena, the most common seating layout is an end-stage setup, where the stage is located near sections 111, 112, and 113. When looking for the best seats during a concert, aim for sections near the stage such as:
Section 110: Offers a close view of the stage and reasonable view of the screens, especially in the lower number seats within the row.
Sections 309 and 321: Located at mid-court, providing the best views on the 300 level.
300 Level Seats for Sports Events
For sports events, such as basketball or hockey games, the 300 level seats comprise sections 301 through 324. To secure the best views, consider the following tips:
Choose seats in sections 309 and 321, as they're located at mid-court and provide the best views on the 300 level.
Most 300 level sections have 18 rows of seats per section, numbered 1 through 18. Rows closer to the front usually offer better visibility.
For hockey games, you may prefer the lower upper bowl seats for better sightlines. However, if you can afford it, opt for closer seats for basketball events.
General Tips
Regardless of the event type, consider these general tips when selecting seats at Scotiabank Arena:
When purchasing tickets for the upper level, make sure to avoid obstructed views or seats that are too far from the action.
Standing room only areas can be found directly behind the last row of certain sections. This option may appeal to those who prefer a different vantage point or more flexibility to move around.
Arrive early to events for a better chance of securing your preferred spot, especially for general admission events or fan pits.
By keeping these seating tips in mind, you're sure to have a great time at Scotiabank Arena. Good luck and enjoy the event!