Mullett Arena is a highly popular venue for sports and entertainment events, offering various types of seating options to cater to different preferences. As with any arena, there are certain sections and seats which provide better views and overall experience to attendees, while some may not be as favorable. To make the most of your time at Mullett Arena, it's essential to understand the strengths and weaknesses of different seating areas.
The best seats in the house are usually found in sections 101, 102, and 120 behind the player benches, known as the Center Club Seats. These premier seating options offer excellent views of the action, putting you closer to the excitement on the ice. On the other hand, the second level of seating at Mullett Arena features Suites on both sides, which may not offer the same immersive experience as the lower level seats.
Of course, each attendee's preferences may vary, and factors like budget and accessibility should also be considered in determining the most suitable seating options. Nevertheless, knowing the key differences between the best and worst seats can go a long way in enhancing your experience at Mullett Arena events.
Best Seats at Mullet Arena
VIP Suites
Mullet Arena offers premium seating options, such as VIP Suites, which provide an exclusive and luxurious experience for guests. Located on the second level of the arena, these suites are perfect for hosting a private gathering or entertaining clients. Features include comfortable seating, in-suite catering, and an impressive view of the ice, making this an ideal choice for those looking to enjoy a game in style.
Club Seats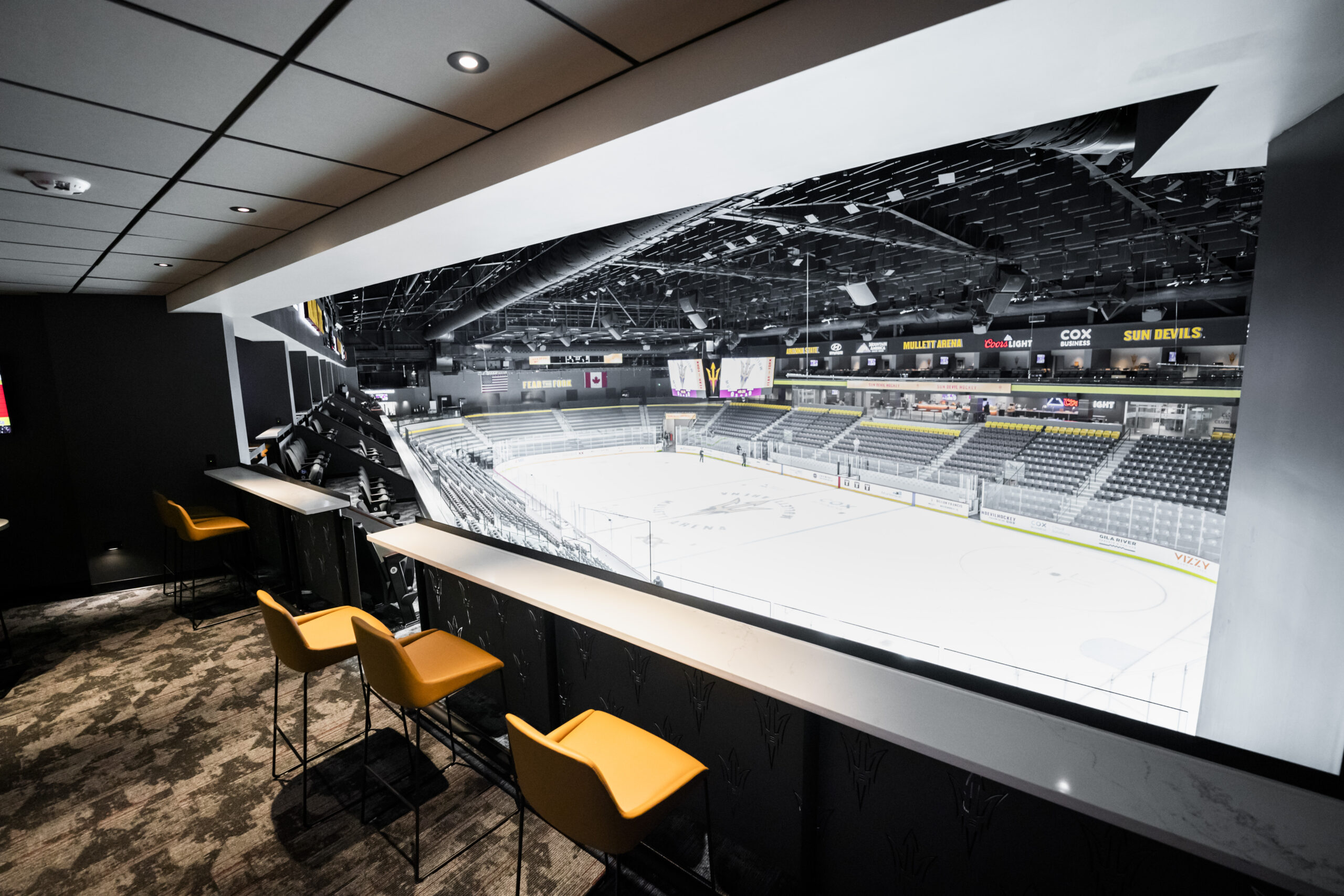 If you're looking for a mix of comfort and prime location, Club Seats are the way to go. The best Club Seats are found in sections 101, 102, and 120, right behind the player benches. Ticketholders in this area not only enjoy a great view of the action but also have access to amenities like exclusive lounges, upscale dining options, and concierge services. Being at the center of the action, Club Seats are highly recommended for those wanting an elevated experience while still feeling close to the game.
Lower Bowl Center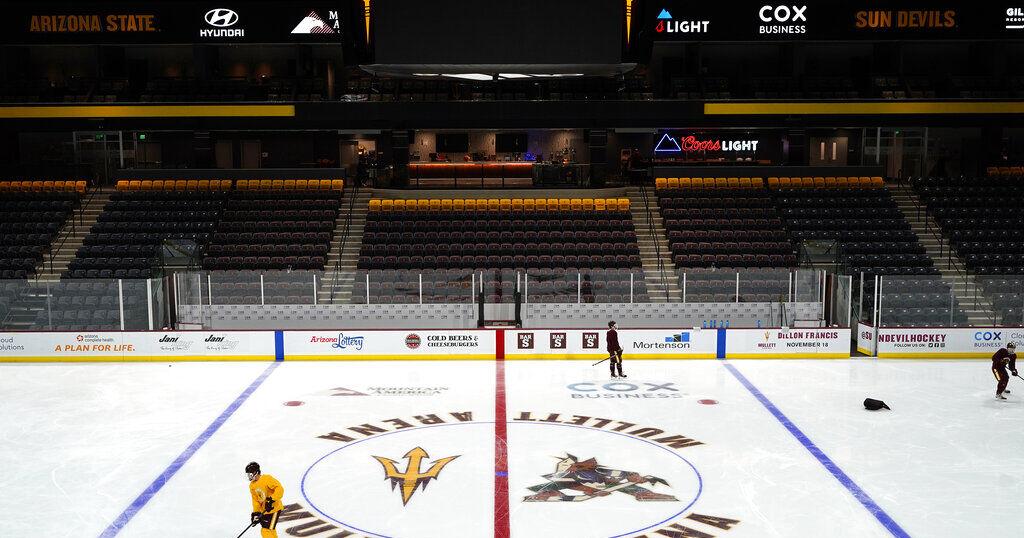 For fans who want to be as close to the action as possible, the Lower Bowl Center is the place to be. With seating located near both team benches, these sections offer an unparalleled view of the action on the ice. Fans can enjoy the roaring crowd and the excitement of every power play and goal from these seats. Additionally, Lower Bowl Center sections provide a good balance of proximity and affordability, making them an ideal choice for fans looking for an engaging game experience without breaking the bank.
Worst Seats at Mullet Arena
Upper Bowl Corner
The upper bowl corner sections in Mullet Arena are considered some of the least desirable seats. While they still provide a view of the ice, the seats are significantly higher up, making it difficult to see the action in detail. These sections are often the most affordable for fans due to the higher distance from the rink.
Nosebleed Sections
Another group of seats that are not as highly valued are the so-called "nosebleed" sections. These seats are located in the highest rows of the arena, making the vantage point less than ideal. In Mullet Arena, these sections are typically found in the upper bowl and outer rim sections of the venue.
Although the higher elevation of these seats comes with a lower ticket price, the trade-off is a reduced viewing experience. Fans seated in these sections might find themselves squinting to make out jersey numbers and player movements, since the action takes place quite far below.
Remember that while the worst seats in Mullet Arena might negatively impact your viewing experience, they are still an option for attending a game or event without breaking the bank.
Factors to Consider When Choosing a Seat
Price
One of the primary factors to consider when choosing a seat at Mullett Arena is the price range. Ticket prices can vary greatly based on the section and its amenities. Typically, center club seats (sections 101, 102, and 120) and suites will be more expensive, while other areas may be more affordable. Be sure to compare different sections and pricing to find the best value for your budget.
View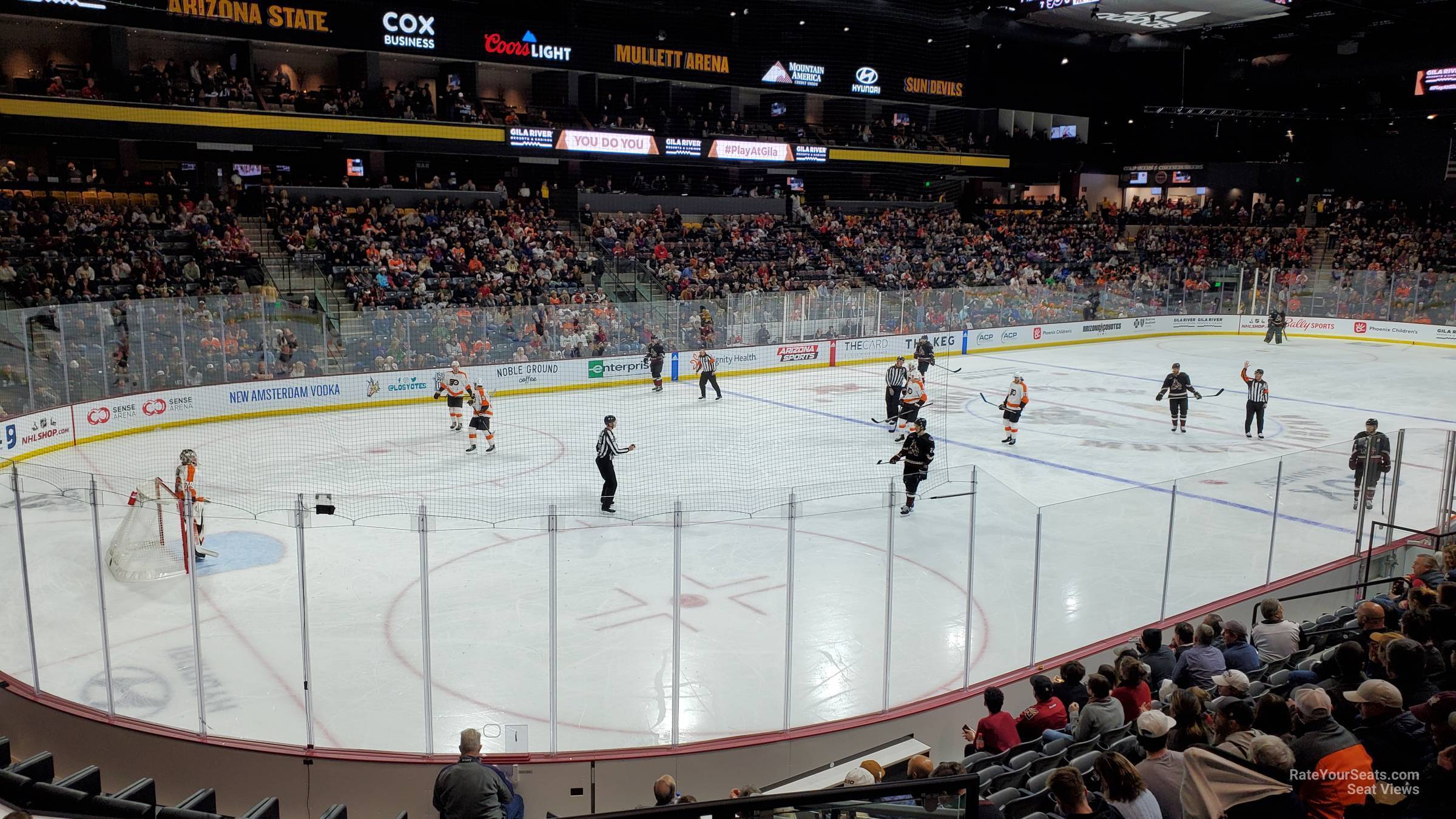 Another important factor is the view from your seat. Some sections at Mullett Arena offer better sightlines to the action on the ice. For example, center club seats behind the player benches and glass seats provide excellent vantage points. On the other hand, some seats may have obstructed or limited views, such as those located near the Zamboni entrance or behind structural supports. Always check seating charts and, if possible, real seat views from fellow fans to ensure a satisfactory experience.
Amenities
In addition to the view, consider the amenities that come with your seat location. Premium areas, like center club seats and suites, may offer added perks such as exclusive lounge access, in-seat service, or comfortable seating. Other sections, like standing room only or the Den seating, might have fewer amenities but could be more budget-friendly. Look for the amenities that suit your personal preferences and needs.
Accessibility

Lastly, consider the accessibility of your seat to ensure a comfortable and enjoyable experience. If you require wheelchair seating or easy access to elevators, ensure the chosen section can accommodate your requirements. Additionally, take into account the proximity of your seat to restrooms, concession stands, or exits, as this can greatly affect convenience and overall experience.
Remember, finding the right seat for a game or event at Mullett Arena can make all the difference in your enjoyment. Keep these factors in mind while selecting your seat and have a great time!
Making the Most of Your Arena Experience
Arriving Early
To make the most of your experience at Mullett Arena, consider arriving early. This will give you ample time to explore the venue, locate your seating section and check out any pre-game activities or displays occurring inside the arena.
Arriving early also allows you to:
Avoid parking-related stress
Find and secure a convenient parking spot
Purchase merchandise or concessions without facing long lines
Take photos and explore the arena without feeling rushed
In addition to these benefits, many attendees find that arriving early enhances their mood and overall experience.
Attending Special Events
Mullett Arena regularly hosts special events, such as:
Theme nights
Fan appreciation promotions
Meet-and-greets with athletes
Season ticket holder events
To stay informed about these offerings, make sure to follow the Arizona Coyotes and Mullett Arena on social media, and subscribe to their newsletters. Attending these special events can provide unique, memorable experiences and an opportunity to better connect with other fans while immersing yourself in the excitement of a live NHL game.
Remember to enjoy your time at Mullett Arena and maximize your experience by arriving early and participating in special events. This will create lasting memories and elevate your visit to "the NHL's smallest venue."