RingCentral Coliseum, located in Oakland, California, is a popular venue that hosts numerous events throughout the year, including sports games, concerts, and festivals. As visitors prepare to attend an event, it is crucial to know the different transportation options available to ensure a smooth and enjoyable experience.
There are several ways to get to RingCentral Coliseum, ranging from public transportation to driving or taking rideshare services.
No matter your preferred mode of transportation, adequate planning and having an understanding of the different routes and parking options could be the key to having a fantastic day at this iconic venue.
Key Takeaways
Numerous transportation options are available to reach RingCentral Coliseum.
Consider factors like cost, speed, and convenience when choosing a method.
Understand local routes and parking spaces to minimize stress on event day.
Public Transportation
Bay Area Rapid Transit (BART)
The most convenient option for getting to RingCentral Coliseum is using Bay Area Rapid Transit (BART). A dedicated station, Coliseum/Oakland Airport BART Station, is located directly adjacent to the stadium. Trains operate frequently to and from various cities around the Bay Area, making it a popular choice for fans traveling to games or events.
To plan your BART trip, visit the BART website to find schedules, fares information, and station updates. Additionally, BART tickets can be purchased at any station, and it is advisable to pay close attention to transfer guidelines between the various lines.
AC Transit Bus Service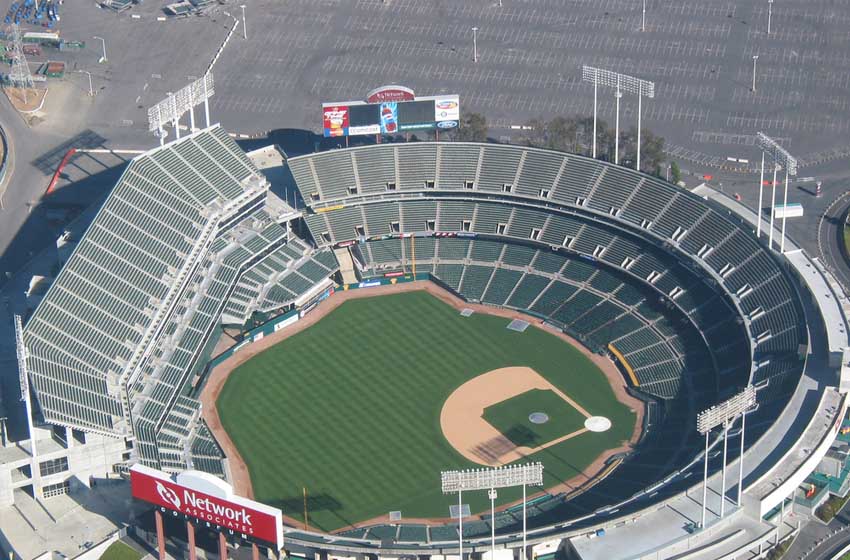 Another option for reaching RingCentral Coliseum via public transportation is through the AC Transit Bus Service. It offers a number of bus routes that stop near the stadium, giving you an alternative choice for getting to the venue.
Some popular bus lines servicing the RingCentral Coliseum area include Line 45, Line 73, and Line 98. The departure and arrival times, along with route maps, can be found on the AC Transit website. To pay for the bus ride, you can use the Clipper Card, cash, or purchase a single ride ticket on the bus.
Remember to plan your trip according to the event schedule, as transit service times may vary depending on the time and day. Furthermore, combining the use of BART and the AC Transit Bus Service can help enhance your journey if needed.
Driving to RingCentral Coliseum
From San Francisco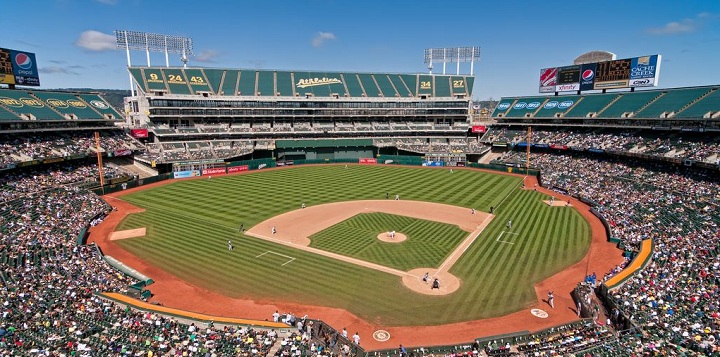 To get to RingCentral Coliseum from San Francisco, take the US-101 North/I-380 West ramp towards San Francisco (I-280)/San Bruno. Keep left at the fork in the ramp. Once you reach Oakland, follow signs for Hegenberger Road which will lead you directly to the stadium. Keep in mind that traffic conditions around the time of events can be unpredictable, so make sure to allot extra time for driving and parking.
From Oakland
If you're driving from Oakland, take the Airport Exit and head north towards Passenger Terminal ACC. Turn right and then make a slight right onto Airport Drive. Next, turn right onto Hegenberger Road (east) and continue until you reach S Coliseum Way. Turn left onto S Coliseum Way, and you'll arrive at RingCentral Coliseum. The total distance is approximately 3.0 miles.
From San Jose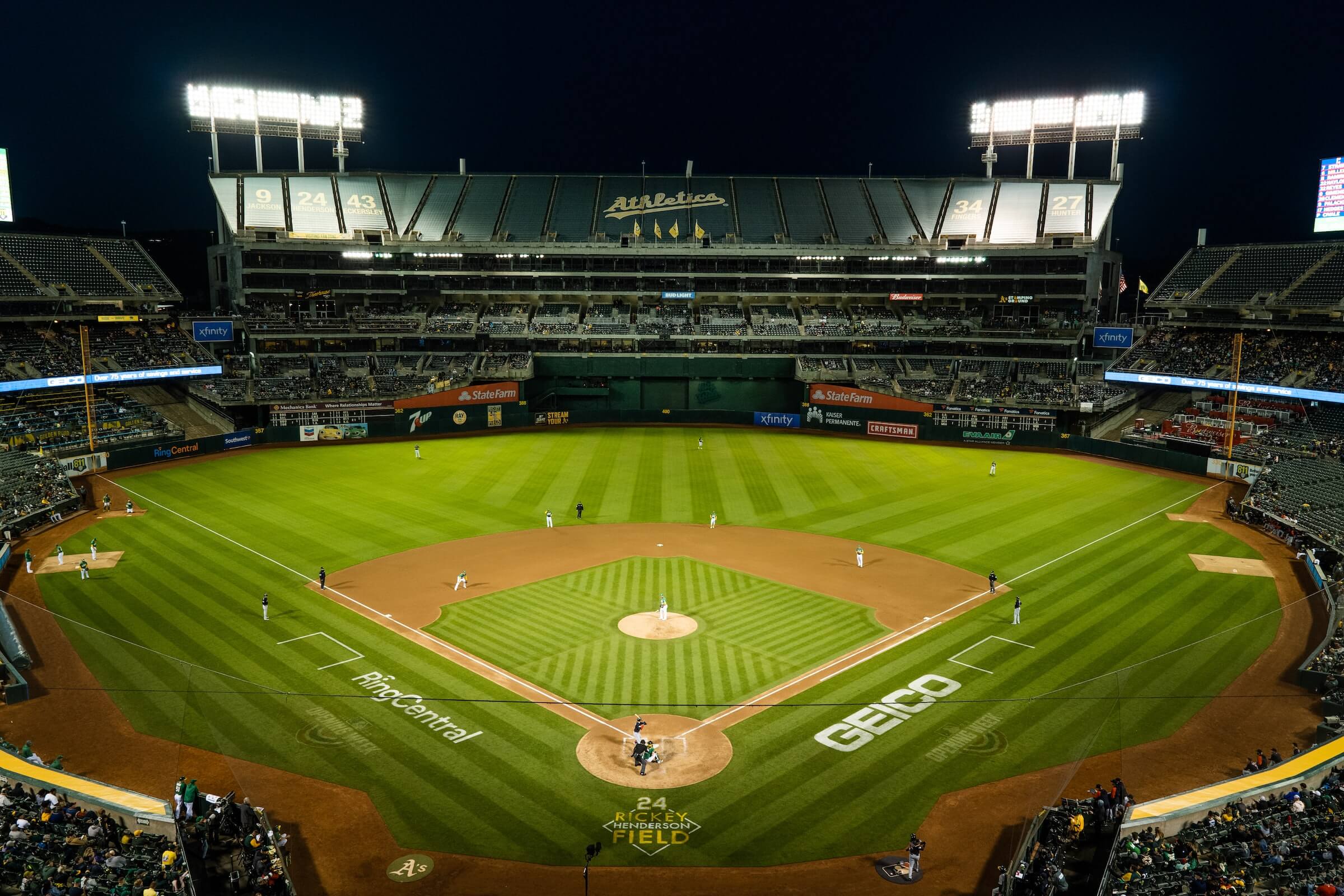 For those coming from San Jose, start by going north on I-880 to Oakland. Once in Oakland, take the 66th Avenue exit and follow signs to RingCentral Coliseum. Remember that traffic conditions around the stadium can vary, so ensure you have enough time to make it to the event.
Parking Options
General Parking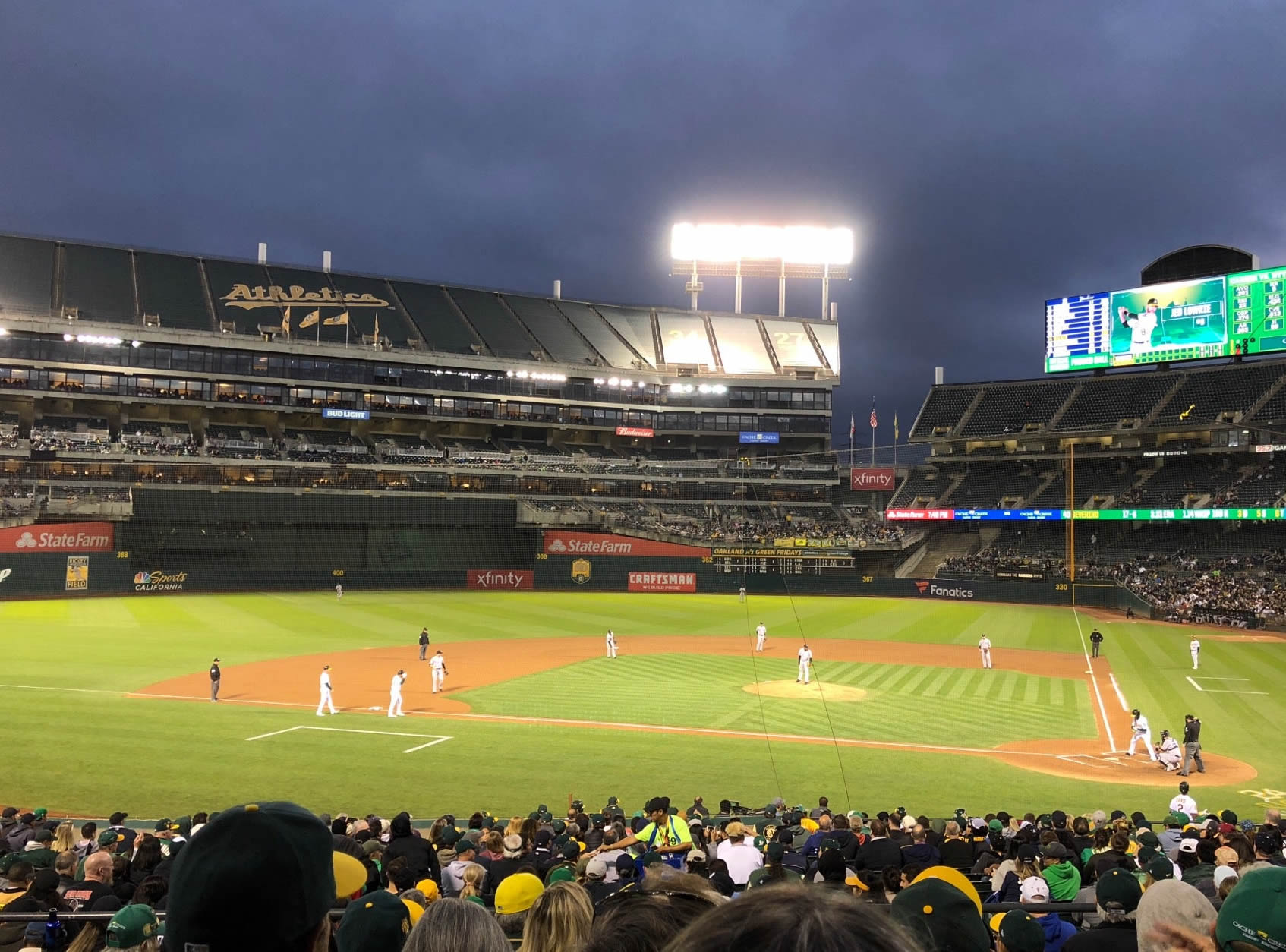 At RingCentral Coliseum, there are several parking lots available for guests, including Lots B, G, C, and E. These lots are situated in close proximity to Ricky Henderson Field. Parking rates for regular games may vary, but you can expect to pay around $20 for general parking. On game days, gates open about 2.5 hours prior to the event. However, some tailgating lots, such as B Lot, may open a bit earlier, allowing access 3.5 hours before kickoff.
To make parking even more hassle-free, consider using SpotHero to find and secure a parking spot in advance. This way, you'll have a guaranteed space waiting for you when you arrive.
Public transportation is another option to reach RingCentral Coliseum. The BART system, which has a stop at the Coliseum, can make it easier for you to get to the venue without needing to park your vehicle.
VIP Parking
For a premium parking experience, VIP parking is available at RingCentral Coliseum. While information about VIP parking is not readily available online, it is likely that the venue provides VIP passes with premium seating or at an additional cost. VIP parking generally offers closer access to the entrance and special ticketing to make your event experience even more enjoyable. To inquire about VIP parking, we recommend contacting the venue directly before the event.
Rideshare and Taxi Services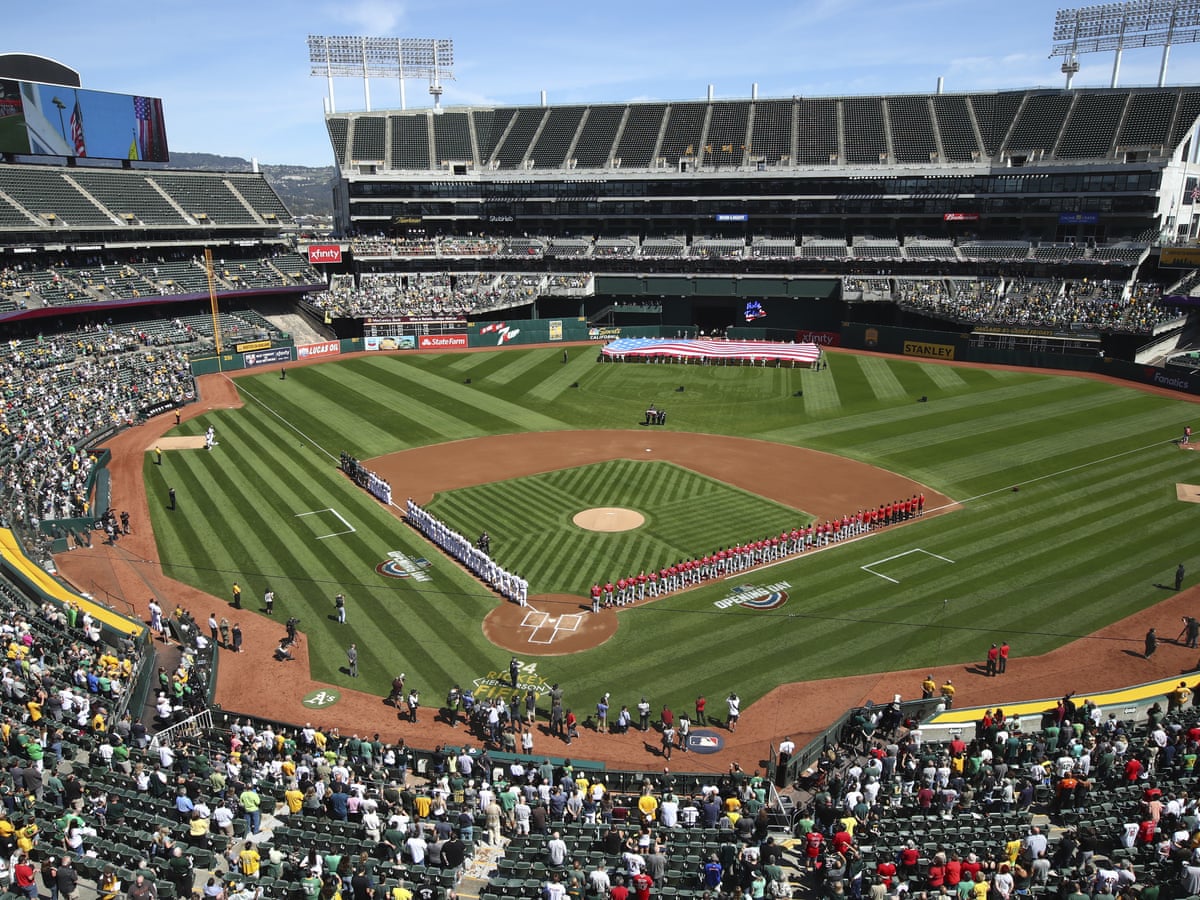 Rideshare services like Lyft and Uber are convenient options to reach RingCentral Coliseum from various parts of the San Francisco Bay Area. To request a ride, simply download the preferred rideshare app, enter your pick-up and drop-off locations, and wait for your driver. Keep in mind that fare estimates are subject to change due to discounts, traffic, or other factors.
Taxis are another reliable option for transportation to the venue. You can find taxi stands around the city or hail a cab directly from the street. In addition, numerous taxi companies provide online and phone booking services. Just provide your pick-up location, desired time, and destination. Be prepared for potential fluctuations in fares depending on the time of day and traffic conditions.
When traveling from nearby airports, both rideshare and taxi services are viable options. For instance, the journey from San Jose International Airport to RingCentral Coliseum takes about 37 minutes, while the San Francisco International Airport is a slightly longer trip.
Regardless of your choice, don't forget to account for potential traffic delays and plan accordingly to ensure timely arrival at RingCentral Coliseum.
Cycling and Walking to the Coliseum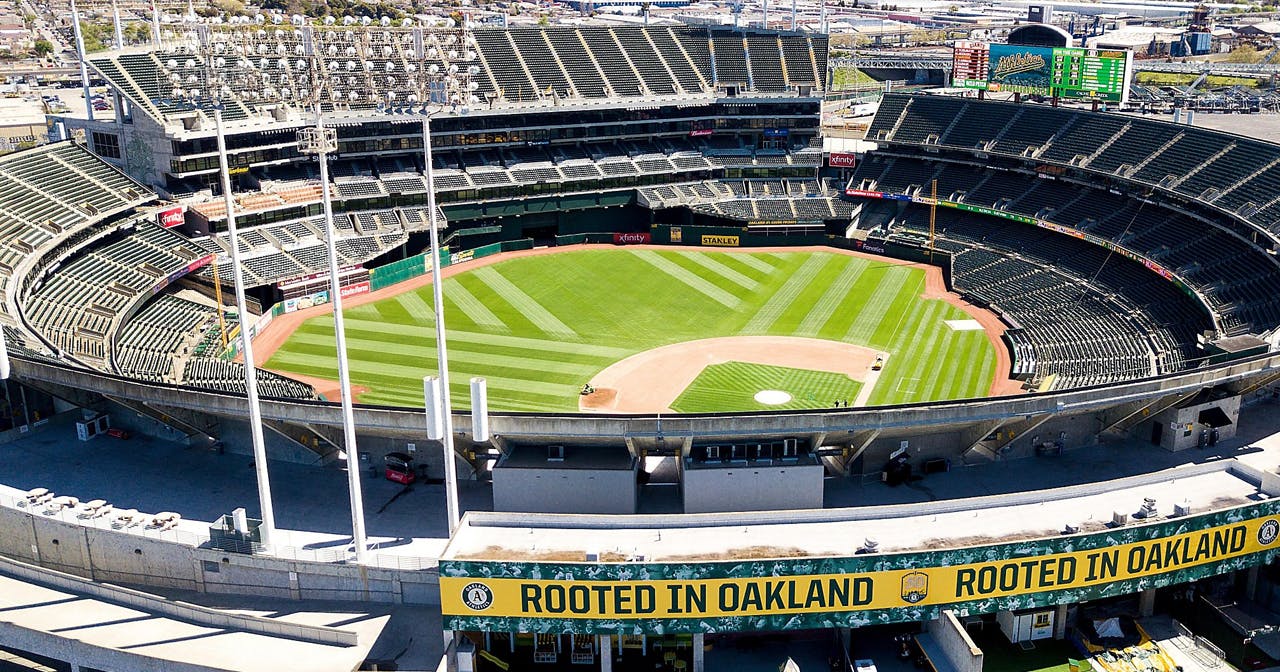 Cycling to RingCentral Coliseum can be a convenient and eco-friendly option for attending events. Oakland has a developing bike infrastructure, which makes it relatively easier for cyclists to reach the stadium. Make sure to use appropriate safety gear such as helmets and lights during your ride. There may also be bike racks available near the stadium for securing your bicycle during the event.
For those who prefer walking, the Coliseum is accessible by foot from nearby neighborhoods and BART stations. The Bay Area Rapid Transit (BART) system offers an affordable and convenient way to get close to the stadium. The closest BART station is the Coliseum Station, which is just a short walk away from the venue. You can use the BART Station/Coliseum ramp to directly enter RingCentral Coliseum and enjoy a lively atmosphere as you cross the pedestrian bridge filled with street vendors selling A's merchandise and drinks.
If you're staying at a hotel near RingCentral Coliseum, walking can be an even more practical option for getting to the event. Many Oakland hotels are located within reasonable walking distance, allowing you to explore the surrounding area while also getting some exercise before the game or concert.
To make your walk or bike ride more enjoyable, consider using your favorite map application with walking or cycling directions to find the most efficient and safest route. Additionally, be aware of your surroundings and follow all safety precautions to ensure a pleasant journey to RingCentral Coliseum.
Accessibility Options
RingCentral Coliseum prioritizes providing a comfortable and accessible experience for all its guests. There are several options available to make your visit seamless and enjoyable.
Parking: Accessible parking spaces are available in the parking lots surrounding the coliseum. These spots are designated for guests with disabilities and are available on a first-come, first-served basis. Remember to display your valid disabled placard to be eligible for accessible parking.
Entry gates: All entry gates at RingCentral Coliseum are accessible for wheelchairs and other mobility devices. Additionally, accessible ramps are provided for your convenience.
Seating: Accessible seating is available throughout the stadium. It is important to note that seating locations may vary depending on the event. Be sure to contact the venue or your ticket provider to confirm accessible seating options in advance.
Restrooms: Accessible restrooms can be found throughout the stadium. These facilities are designed with wider doorways, grab bars, and other convenient features to accommodate individuals with disabilities.
Elevators: For guests who require assistance navigating multiple levels, elevators are available in specific areas of the stadium. Staff members can provide directions to the nearest elevator if needed.
Assistive Listening Devices: Upon request, assistive listening devices are available for guests with hearing impairments. These devices can be obtained at the Guest Services Booth.
To further enhance your RingCentral Coliseum experience, don't hesitate to contact the venue's Guest Services prior to your visit, as they are always ready to address any specific concerns or requests.