Ball Arena, the home of the Denver Nuggets and Colorado Avalanche, offers a variety of seating options for fans who want to catch a game or attend a concert. This guide aims to provide you with insights on the best and worst seats at Ball Arena to ensure you have an enjoyable experience, whether it's your first time visiting or you're a regular attendee. By understanding the seating layout, you'll be able to choose the perfect seats and make the most out of your time at this popular venue.
One of the key factors in determining the best seats for a concert at Ball Arena is the stage setup. Most concerts feature an end-stage setup with the stage located near sections 132, 134, and 136. Occasionally, events may have variations such as general admission seats, fan pits, and B-stages which can impact the overall seating layout. In addition to concerts, sports events at Ball Arena follow a unique seating pattern, with 100-level seats starting at section 102 (near center court) and moving clockwise in even numbers.
When it comes to selecting your seats, factors like proximity to the stage, view of the event, and comfort in the row should all be considered. In this article, we'll explore various seating options and highlight some of the best and worst seats at Ball Arena, using feedback from fans and expert advice to help you make an informed decision. Get ready to find your perfect spot and enjoy the event to the fullest.
Best Seats: Premium Experiences
VIP Seating
VIP Seating offers a luxurious experience for fans during concerts and sporting events at Ball Arena. The benefits of VIP seating include:
Exclusive access to VIP lounges
In-seat food and beverage service
Premium view of the stage or playing area
These seats are typically located close to the stage or court, allowing for an unparalleled view of the performance or game.
Club Level Seating
Club Level Seating at Ball Arena provides a perfect blend of comfort and views. These seats are located on the east end of the arena, including sections 242-246. Some of the amenities offered with Club Level Seating are:
Access to the main club level lounge
Comfortable seating with televisions
Great views of the city
With only four rows per section, fans appreciate the convenience of not having to walk up many stairs.
Suites & Theater Boxes
Ball Arena offers luxurious suites and theater boxes for those looking for an exclusive and memorable experience. These private seating areas often provide:
Personal waiter/waitress service
Catered food and drinks
Comfortable seating with great views of the event
Suites can be located at various points around the arena, giving fans choices when it comes to their preferred views. With the added benefit of privacy and premium amenities, suites and theater boxes are considered some of the best seating options at Ball Arena.
Worst Seats: Upper Level and Corners
Upper Level Seating
The upper level seats at Ball Arena, also known as the balcony level, can be quite far away from the action happening on the court or stage. This distance makes it difficult for spectators to truly engage with the event and connect with the performers. The higher rows of the balcony can give a feeling of detachment from the game or concert, as the players and artists appear much smaller from this vantage point. Additionally, these seats may have obstructed views due to their height and angle.
That being said, some higher level seating options may offer good value for the venue. For example, corner section seats in lower rows might still provide decent views at a more affordable price.
Corner Views
Corner seats in Ball Arena have an angled view of the event, which can limit your perspective of the game or concert. Especially for a sport like basketball, it can be challenging to follow the game from this angle. For concerts, you might not be able to see the entire stage, depending on the layout and seating configuration.
Despite these downsides, corner sections are often more affordable than central seating options. Additionally, for hockey games, seats close to sections 360-364 might be a good choice for Avalanche fans. Since the team attacks in this direction during the first and third periods, these seating areas could offer an opportunity to witness some exciting plays up close.
In summary, the upper-level and corner seats at Ball Arena may not provide the best views or experiences, but they can be more budget-friendly options for those looking to attend an event or game. As always, consider your priorities, preferences, and budget when choosing your seats.
Middle Ground: Lower Level Seating
Side Court
Lower level side court sections at Ball Arena often provide an excellent balance between budget and viewing experience. These areas, usually referred to as Loge Level seats, include sections like 122 and can be found on both sides of the arena, offering a good perspective on the action.
One of the perks of side court seating is that the seats are elevated, reducing the likelihood of having obstructed views from the glass or other attendees. Additionally, these sections give a clear view of the entire court or ice, as well as the jumbotron for a better understanding of game stats and replays.
It's worth noting that the further away from the center court sections you are, the more the viewing angle can be impacted. However, generally speaking, side court sections offer a solid middle ground for fans.
Baseline
In the lower level, the baseline seating sections are generally located behind the basketball hoops or the hockey goals. While these seats offer closer access to the action than the side court, they may come with a few drawbacks.
Firstly, the viewing angle from the baseline might not be as great as from the side court sections, as the play often occurs at the opposite end of the court or ice. Additionally, the proximity to the glass in hockey games may result in some obstructed views if you're seated in the lowest rows.
Nevertheless, if you're looking for an action-packed and up-close game experience, the baseline sections still provide a thrilling atmosphere. The further inside the baseline sections you get, the better the views and sightlines tend to be. Budget-conscious fans may still find great value in lower-level baseline seating.
While a comfortable middle ground, both side court and baseline sections have their unique benefits, so it's essential to choose based on your preferences and the specific event you plan to attend.
Budget-Friendly Seating
Value Pricing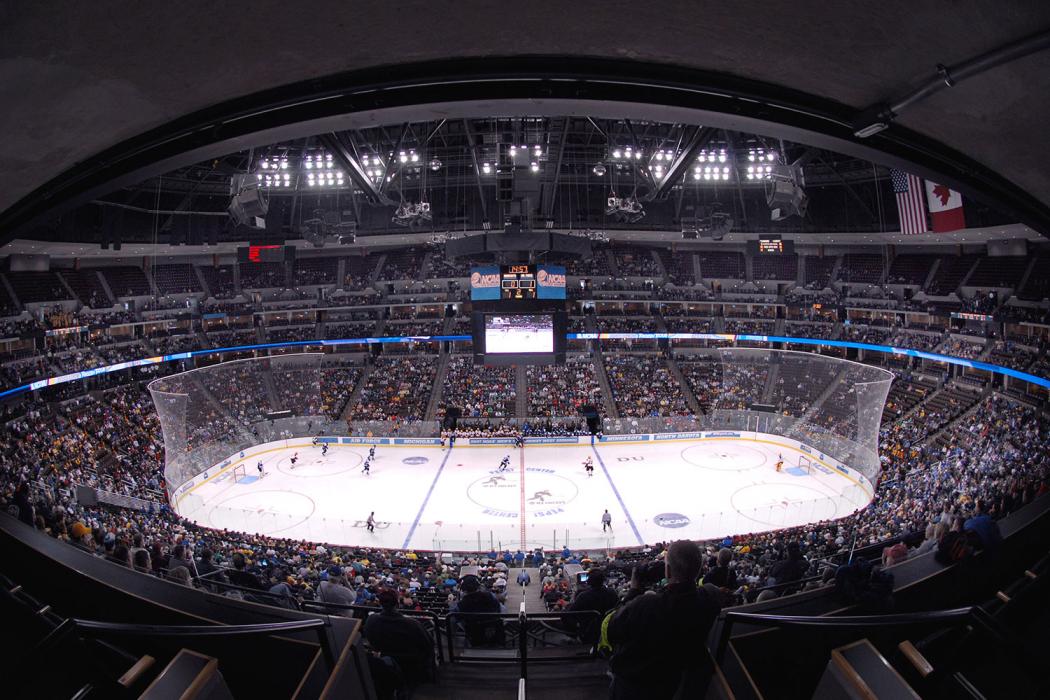 Finding the best value for your money at Ball Arena is important, especially when you're on a budget. In general, there are no bad seats in the arena, so focusing on finding the best value for your budget is key. Here are some budget-friendly seating options to consider:
Upper level seats: The cheapest seats at Ball Arena are usually in the upper level, but they still offer a good view of the action. Sections such as 232 near the center are great options for budget-conscious fans looking for a decent view without breaking the bank.

Club level seats: If you can afford a little more, club level seats offer some great value for money. Sections like 242-246 have just four rows of seats each, making them a top choice for fans who prefer not to walk many stairs. The main club level lounge also features plenty of seating, televisions, and views of the city.
When considering your budget options, keep these tips in mind:
Be flexible with your seating choice, as prices can vary greatly depending on the specific event, day of the week, and demand.
Consider attending less popular events or games, as prices may be lower than for major concerts, sports games, or shows.
Look out for special promotions or discounts, and be ready to buy when you find a good deal.
Remember, the key is to balance your budget with your personal preferences for the event and seating area. While finding the perfect seat at a low price may not always be possible, being flexible and exploring various options can help you enjoy a memorable experience at Ball Arena without breaking the bank.
Accessibility and Accommodations
ADA Seating
Ball Arena takes pride in providing accessible seating for patrons with disabilities. The American Disabilities Act (ADA) requirements ensure that those with disabilities can navigate the entire facility. Accessible routes connect wheelchair seating with entrances, restrooms, concessions, and other crucial areas within the arena. Additionally, if passenger drop-offs are provided, they will offer accessible routes into the stadium.
Family-Friendly Sections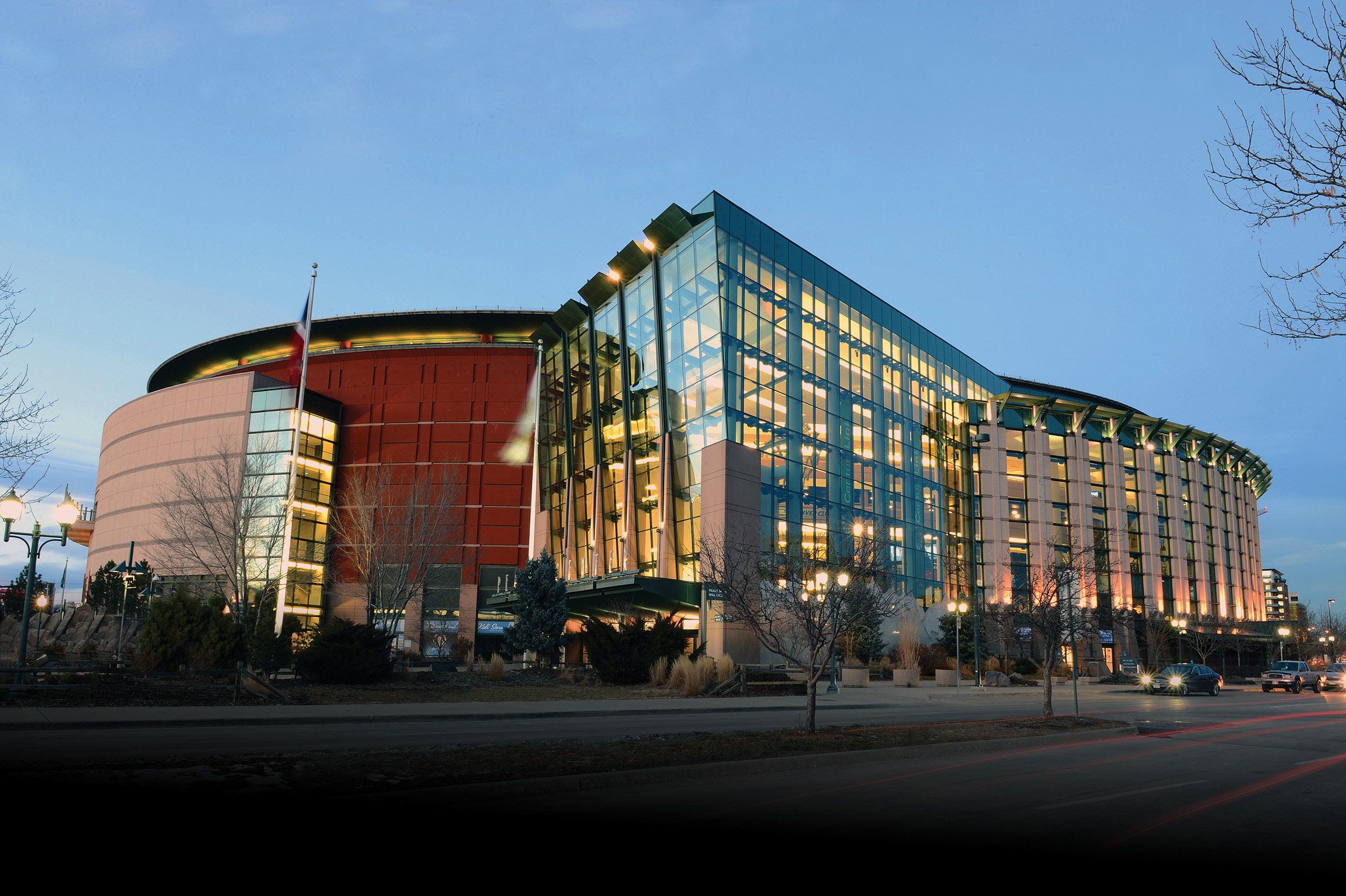 Finding the best family-friendly sections at Ball Arena can enhance the overall experience for fans of all ages. Here are some suggestions:
Lower Level: Sections 104-108 and 120-124 are great for families attending events, as they provide clear views of the action and are close to restrooms and concessions.
Upper Level: Sections 302-306 and 330-334 are recommended for families seeking a more budget-friendly option, while still maintaining a decent view of the action.
Remember to consider the type of event you're attending, as certain sections might be more appropriate for concerts, sports events, or other special occasions.