TD Garden, home to Boston's beloved Bruins and Celtics, is known to provide fans with an unforgettable experience, whether it's an exciting hockey game or an exhilarating basketball match. With a seating capacity of over 17,000 people, choosing the right seat can make a difference in how you enjoy the event.
This article will delve into the best and worst seats at TD Garden to help you make an informed decision for your next visit.
The seating layout at TD Garden for concerts is often an end-stage setup, with the stage located near sections Loge 15, Loge 16, and Loge 17. However, for various events, there may be slight variations in the layout, including General Admission seats, fan pits, and B-stages.
As a rule of thumb, center court or center ice seats are regarded as the best viewing options, such as sections 22, 1, 2, 11, 12, and 13 for the loge level or sections 330, 301, 302, 314, 315, and 316 for the balcony level.
While TD Garden prides itself on not having a bad seat in the house, there are a few spots that might be less desirable. For example, floor seats can be challenging, especially if you are with a child, as your view might be obstructed by the crowd.
In this article, we will further discuss the factors that make a seat the best or worst at TD Garden and provide additional guidance to ensure your experience is top-notch.
Best Seats at TD Garden
Club Seats
Club seats at TD Garden provide an exceptional experience for fans, offering excellent views of the action. Located on the Club level, these seats are available in sections 107-109 and 139-141. They provide a perfect vantage point for both basketball and hockey games, as they are ideally situated around center court or center ice. In addition to the fantastic views, club seats come with added perks such as in-seat dining, private restrooms, and access to the exclusive Club Lounge.
Loge Level
Loge level seats at TD Garden also offer great views of the action, as they are situated lower and closer to the playing surface. Some popular options include:
For basketball games, sections Loge 1 and Loge 12 for center court views
For hockey games, sections 1, 2, 11, 12, and 13 for center ice views
These seats provide an up-close experience, allowing fans to feel like they are part of the action. Moreover, Loge level seats in sections 6 and 7 offer the "attack twice zone" for Bruins' games, where the Bruins will shoot at the goal twice during the game for an added excitement.
Premium Seating
TD Garden also offers several options for premium seating. Some of the best choices include:
Sections 301 and 316 for balcony seats at midcourt or center ice
Suites, which provide a luxury experience with private spaces, catering, and exceptional views
While premium seating comes with a higher price tag, it does provide an unparalleled experience for fans who want comfort, convenience, and excellent views. Regardless of the event, TD Garden has seating options to ensure that every fan can enjoy their time at the arena.
Worst Seats at TD Garden
Balcony Level
The Balcony Level seats at TD Garden are generally not considered the best due to their distance from the stage or the court/ice. However, they are not necessarily bad seats, as they still provide a decent view of the action. Sections 330, 301, 302, 314, 315, and 316 are considered better options within the Balcony Level as they are closer to the center. When choosing seats in the Balcony Level, it is recommended to avoid seats located directly behind the stage as well as corner sections, as the view may be significantly obstructed.
Obstructed View Seats
One issue to watch out for when selecting seats at TD Garden is the potential for obstructed view seats. These are typically found in the Loge and Balcony sections, where support beams and other structural elements can partially block the view of the stage or playing area. It is important to be aware of potential obstructed view seats when purchasing tickets, as they may not always be clearly marked or disclosed during the ticketing process.
To avoid obstructed view seats, consider the following tips:
Look for seat reviews and customer feedback before purchasing tickets to identify any potential obstructed view seats.
Opt for seats located closer to the center of the arena, as they are less likely to have obstructed views.
If purchasing tickets for a specific event, be aware of the event's stage layout and avoid seats located directly behind the stage or other stage elements.
Remember that while some seats may have better views than others, virtually all seating options at TD Garden will still provide an enjoyable experience. However, being mindful of potential obstacles and selecting seats wisely can help enhance your experience even further.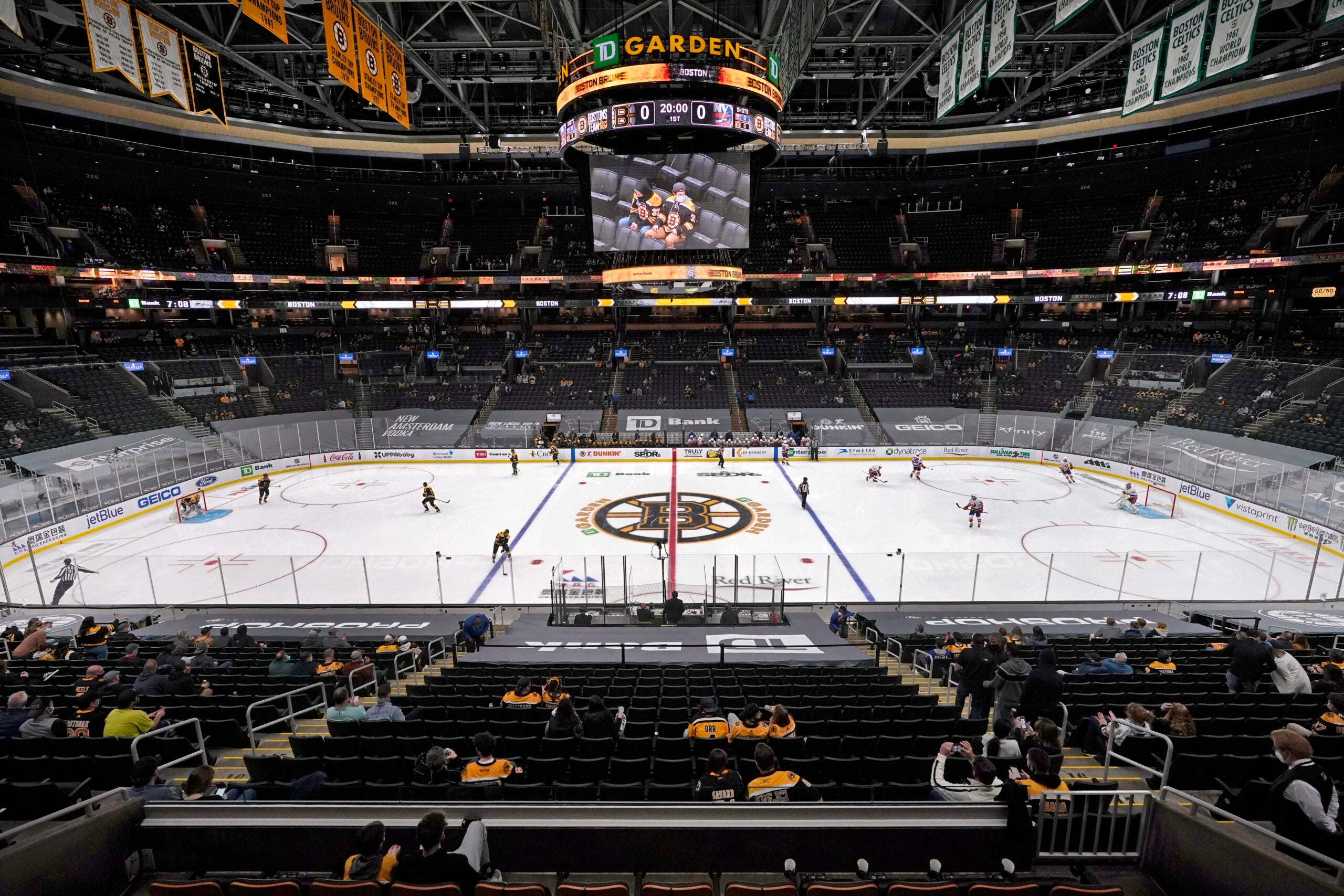 Tips for Choosing the Right Seat
When attending an event at TD Garden, it's essential to choose the right seat to fully enjoy your experience. Several factors come into play when making this decision, including the type of event, your budget, and accessibility requirements. In this section, we'll provide some guidance to help you make an informed decision.
Event Type
Depending on whether you're attending a concert, basketball game, or hockey game, certain seating sections may be more desirable than others.
Concerts:
For most concerts, the stage is located near sections Loge 15, Loge 16, and Loge 17, offering the best views in those sections.
However, many concerts feature slight layout variations, such as general admission seating or B-stages, so it's important to check the specific layout for the event you're attending.
Basketball Games:
Center court seats offer the best views and can be found in sections Loge 1, Loge 12, and Balcony sections 301 and 316.
Hockey Games:
For games involving the Bruins, sections 6 and 7 are in the attack twice zone and offer great views.
Center ice seats are also a great choice, located in Loge sections 1, 2, 11, 12, and 13, as well as Balcony sections 301, 302, 314, and 315.
Budget
TD Garden offers various seating options to accommodate different budgets. In general, Loge sections are closer to the action and, consequently, more expensive. Alternatively, Balcony sections tend to be more affordable without sacrificing great views of the event.
While the best seats, such as center court or center ice, will always be more costly, it's worth considering that sometimes just a few rows or sections away can provide nearly as good of an experience at a reduced price.
Accessibility
If accessibility is a concern, make sure to check available options when purchasing tickets. TD Garden provides designated seating for guests with disabilities, including accessible seating areas and wheelchair seating options. It's crucial to plan ahead and communicate your requirements to the venue when purchasing your tickets to ensure a comfortable and enjoyable event experience.
TD Garden Amenities
Food and Beverage Options
TD Garden offers a variety of food and beverage options for fans attending events, concerts, and games at the venue. There are numerous concession stands, bars, and restaurants scattered throughout the arena, providing fans with a wide range of cuisine selections. Some popular options include:
Traditional stadium fare like hot dogs, nachos, pretzels, and popcorn
Specialty food items from local vendors and food trucks
A variety of alcoholic and non-alcoholic beverages, including draft beer, wine, cocktails, and soft drinks
Concessions
Concession stands at TD Garden are spread throughout the arena, ensuring easy access for all fans. The variety of options available at these stands cater to diverse tastes and dietary preferences. Some of the concessions available at TD Garden include:
Classic comfort food like pizza, burgers, and fries
Healthier options such as salads, wraps, and fruit cups
Desserts and sweet treats like ice cream, frozen yogurt, and cookies
Gluten-free, vegetarian, and vegan options for guests with dietary restrictions
Restrooms
TD Garden provides ample restrooms for its attendees, located conveniently throughout the venue. The facility ensures the restrooms are clean and well-maintained for the comfort and convenience of all guests. In addition, the arena also offers:
Accessible restrooms for individuals with disabilities
Family restrooms to accommodate parents with young children or individuals who require assistance
Diaper changing stations in both men's and women's restrooms
James is a big time NBA Golden State follower, who makes sure to catch games when he's in the area. He likes to follow International Soccer, with an interest in small town soccer club, Blackburn Rovers located in the North on the UK.