TD Garden is the home to the Boston Celtics and the Boston Bruins. It is one of Boston's well-known attractions, and thousands of people visit it each year.
Visiting the arena is not a simple feat. Boston is a large city, and you need to plan your route and know exactly where you're going.
To make it easier for you, we've assembled some of the best restaurants, bars, hotels, and parking spaces around TD Garden. That way, you will easily find your way around, so your visit to the arena will be joyous and stress-free.
TD Garden: Key Facts
Where Is TD Garden Located?
TD Garden is located in the Heart of Downtown Boston, one of the most significant city centers of the US. The arena sits near North Station and is surrounded by all of the important amenities that represent Boston.
The Best Way to Get to TD Garden
To get to TD Garden, you can use several public transportation methods. Here are some of them.
Bus lines
Subway lines
Train lines
From Logan Airport
If you're coming from Logan Airport, take the Blue line for four stops directly to the Government Center, and then switch to the Green Line D to North Station.
Parking Near TD Garden
If you want to go to a TD Garden event with your car, you must plan and find a parking space. Finding a parking space as close as possible to the arena would be ideal. Here are some of the closest parking lots that you can consider.
Check out our guide to the best spots for parking near TD Garden for more recommendations and information on your options.
The Best Restaurants Near TD Garden
Alcove is a New England dishes-serving restaurant next to TD Garden and North Station in Boston's West end. It is a pleasant neighborhood restaurant that hosts business lunches, dinner parties, and date nights.
The restaurant offers lunch, mid-day, dinner, brunch, and kids menus. It even provides special events and catering services. Whatever dish you want to try, from a simple cheeseburger to New England oyster or cocktail shrimp, Alcove has it all.
To finish up, you can try one of over 20 desert specialties with a fine glass of red wine.
If you want a simple hamburger meal, then there is no better choice than Tasty Burger. It is a modern fast-food restaurant that serves fresh and flavorful burgers made from the finest American beef.
On Tasty Burger's menu, you will find the classic hamburger and cheeseburger dishes and many others. Chicken sandwiches, hot dogs, and side dishes are another part of Tasty Burger's menu. Special meal deals are also available to order, like Tasty Burger's "Sack of 5 burgers" or the "Starvin Student" meal.
West End Johnnie's is one of those places that represent both a restaurant and a collection of memories from a time gone by. You will find all kinds of remembrances here, from pictures of politicians, athletes, and musicians, to their greatest achievements.
The red room and the blue room are West End Johnnie's trademark. They serve as the restaurant's main rooms for larger reservations and can fit up to 10 people.
You will find all kinds of dishes on the menu, from appetizers, soups, salads, classic sandwiches, entrees, and sides.
Are you into Italian food? Then Tony & Elaine's is Boston's hottest new Italian restaurant.
Everything about this restaurant is reminiscent of the 70s and 80s. The owner, Nick Fratteroli, wanted to deliver the classic red sauce restaurant feeling to his customers. You will be impressed by the red and white checkered tablecloths when you enter.
Tony & Elaine's is a restaurant that specializes in pasta meals.
To start things off, you can choose one of the eight appetizers on the menu. Then you will find all kinds of pasta-related dishes like Bolognese, Lobster Ravioli, Lasagna, Pasta Alla Vodka, and even the good old Spaghetti & Meatballs.
The last restaurant we decided to include in this article is meant for all of you who love traditional Mexican food.
Bodega Canal is just one block from TD Garden and offers a rustic ambiance with Mexican cuisine.
You will find all kinds of dishes and small plates here. From appetizers like guacamole, nachos supreme, and empanadas to chicken or fish tacos and five different bowls. Tuesdays are reserved for Taco dish specials, while on Wednesdays, you get cheap date night meals with three-course meals of up to $35.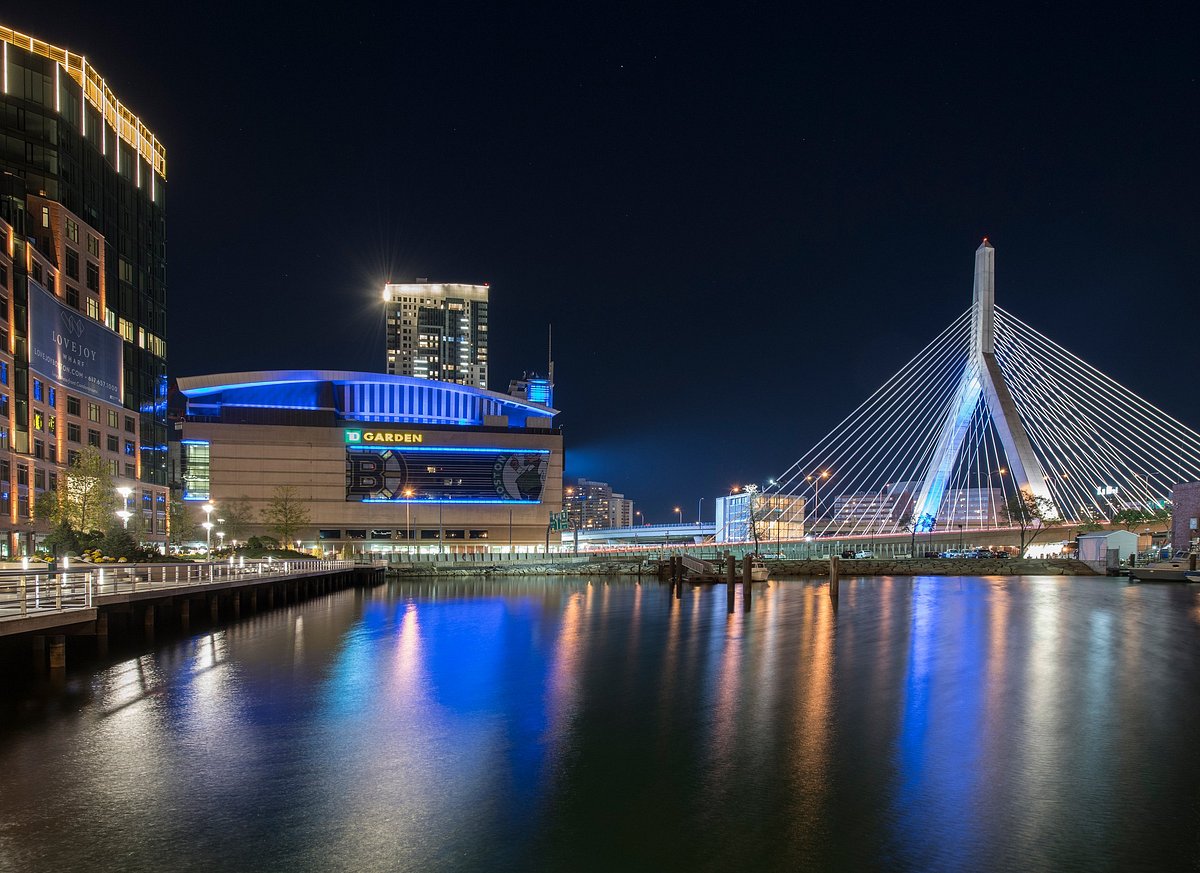 Check out our guide to the best restaurants near TD Garden for more recommendations.
The Best Bars Near TD Garden
A&B was founded in 2013 by Thomas Holland. It serves customers both as a bar and a restaurant. The atmosphere at A&B is pleasant, and the staff's primary goal is hospitality.
The bar is right across the street from TD Garden, within a few minutes walking distance. It is a place where you can warm up with drinks right before the game or relax right after the game is finished.
Wine, whiskey, and beer are all worth trying in this bar. It is also an excellent place for a milkshake.
One of the best bars you can visit in Boston, The Greatest Bar offers a blend of restaurant, nightclub, museum, event, and tourist attraction activities. What's best, it is located only one block from TD Garden.
The bar features four rooms on separate floors, each with its own attractions. The main attraction is the first-floor room, also named the "Greatest Room." It features a sports bar and a nightclub.
The Greatest Bar is ideal if you want a perfect place to eat or drink before or after a TD Garden game.
A bar with a staff that has over 20 years of experience, Porters Bar and Grill is one of Boston's best places to grab a drink before a game at TD Garden. The pub has been hosting and serving thousands of TD Garden event participants, office workers, and hotel guests.
Porters Bar and Grill is a casual pub with a full-service bar and great food. The ambiance is relaxing, with good and not too noisy music, which is ideal for relaxation. This place definitely has the Boston vibe, and the burgers are simply delicious.
Boston's oldest bar, Sullivan's Tap has been serving guests and Garden Event attendees since 1933. It is a sports fan bar, ideally located right across from TD Garden Center.
Besides being a classic bar, Sullivan's Tap provides multiple bar games for sports fans and giant HDTVs. It is a place where true Boston Celtics and Bruins fans gather to celebrate.
The bar's service is friendly and attentive, with great hospitality. The bar itself is spacious, with fun and pleasant decor. The food served at Sullivan's Tap is delicious as well.
Ward 8 is a bar and restaurant named after a cocktail drink from 1898 in Boston. It is a casual bar in the West End featuring craft cocktails, microbrews, and a selection of global wines.
The bar is only two blocks from TD Garden but offers a more secluded ambiance for people who don't appreciate too much noise. You will also find multiple small-plate dishes available on the menu. It is an excellent place for brunch, and the staff is amiable, attentive, and fast-delivering.
The Best Hotels Near TD Garden
The Courtyard hotel by Marriott in Boston Downtown features a modern and sophisticated design with 14 floors and over 200 rooms. Breakfast, dinner, and a full bar are all included in the hotel's offer, all at an affordable price.
Located right across TD Garden Center, the hotel provides access to an in-house restaurant, convenience store, meeting space, fitness center, and a gift shop. Unfortunately, no pets are allowed on the hotel premises, so you must leave your pet at home when visiting TD Garden.
If you want a hotel that is only 60-70 feet away from TD Garden, then Boston North Station Hotel should be your first choice. The CitizenM hotel is on top of North Station, and Logan Airport is only eight minutes drive away.
The hotel rooms have an ultra-modernist design, with bright white and red colors. All the rooms have a flat-screen TV, a rain shower, and wall-to-wall windows. The hotel also has a communal living room, a CanteenM bar, 24/7 food & drinks, and an included breakfast.
The Boxer is another four-star hotel located within walking distance from the TD Garden. It is a modern boutique hotel with an alluring atmosphere and excellent comfort.
Being one of Boston's oldest and best hotels, it is characterized by extraordinary and personalized service.
The hotel features an on-site restaurant and bar, personal parking space, and a fitness center. Pets are also allowed on the property as long as they are well cared for by the owners.
Located across North Station and TD Garden, the Indigo hotel is not only close to these amenities, but also to other historic neighborhoods and attractions in Boston.
Infrastructures like the JFK Building, the Massachusets General hospital, the Logan Airport, etc., are all within walking distance away from it.
Each room in the hotel features a large HDTV, a refrigerator, a study desk, and Wi-Fi access. Pets are also allowed but must be monitored by the owners at all times.
The last hotel on our list, and one of the closest to TD Garden, is definitely Onyx, located in downtown Boston. It is located at a mere five minutes walking distance from the stadium, surrounded by many other entertainment and historical amenities.
Since it is a four-star hotel, it offers accommodations that feel like home. Each room features comfortable bedding with a Super Topper mattress pad, beautiful sheets, and duvet covers.
The hotel's other amenities are a completely equipped fitness center, a large meeting venue, valet parking, and complimentary breakfast. Pets are also allowed in the hotel.
Check out our guide to the best hotels near TD Garden for more recommendations.
The History of TD Garden
TD Garden first opened on September 30, 1995. It was named after the construction sponsor, TD Bank, and opened as a replacement for the original Boston Garden.
Since the 1970's, the Bruins sought a replacement building since the Boston Garden was nearly 50 years old. After a lot of turmoil, Boston Garden owner Delaware North received the rights to construct a new arena, and construction began on April 29, 1993.
The building cost of the TD Garden arena was around $160 million, and construction was completed in 27 months.
The first game in the arena was played between the Boston Bruins and the New York Islanders, which ended with a loss for the Bruins.
The first renovations took place before the 2006-2007 season. The arena underwent a massive overhaul, and a new electronic system, including an HD entertainment board, was installed. More renovations followed in 2018 and 2022.
Besides sporting events, TD Garden has also been a host of non-sporting events. Many concerts, shows, seminars, graduations, etc, have also occurred there.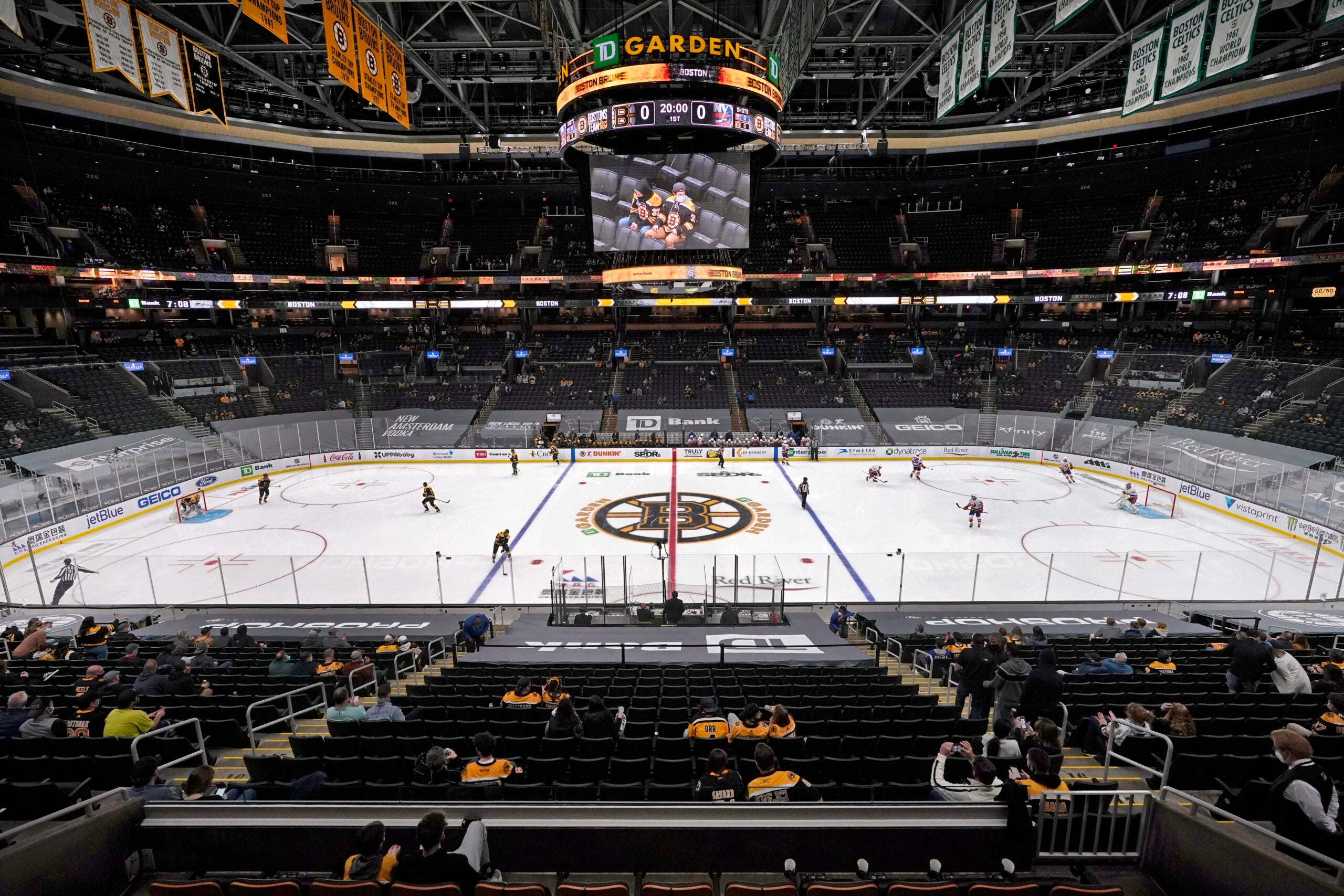 Where to Get Tickets for TD Garden
You can purchase tickets for TD Garden Events in multiple ways:
Besides physical tickets, you can also purchase mobile tickets.
These tickets can be combined with the TD Garden Hub App or Ticketmaster.com and be downloaded or viewed on your mobile device. They are powered by a unique barcode that changes every 15 seconds, which keeps the tickets unique and secure.
Does TD Garden Offer Tours?
Tours inside TD Garden's Sports Museum are frequently organized.
There are public, private, and field trip tours.
Public tours
These tours are organized daily and begin at ground level at the Sports Museum Information Desk. There are four tours each day, each one lasting for half an hour.
The tours start in this order:
1st tour: 12.30 PM
2nd tour: 1.30 PM
3rd tour: 2.30 PM
4th tour: 3.30 PM
Prices for these tours are as follows:
Kids 6 and under: Free entrance
Kids (7-18): $10
Adults: $20
Seniors (over 65): $15
Military members and their families: Free
Private tours
These tours are held by curators Richard Johnson and Brian Codagnone and provide a private and more personal experience into the history of TD Garden. The curators share in-depth stories about the artifacts and exhibits on display at the museum.
Field trip tours
These tours are similar to public tours, but they last longer (about 75 minutes) and have discounted rates. They are mainly meant for schools, afterschool programs, summer camps, or non-profit organizations.