Little Caesars Arena, located in Detroit, Michigan, is a versatile and modern venue that hosts a wide array of events, including concerts, sports games, and other live entertainment.
As a visitor, finding the best seats in the house can greatly enhance your overall experience. On the other hand, knowing which seats to avoid can save you from disappointment and discomfort. In this article, we'll provide insights into the best and worst seating options at Little Caesars Arena, so you can fully enjoy your next outing at this incredible venue.
One notable feature of Little Caesars Arena is the varying seating layouts due to the diverse range of events. For concerts, the most common layout includes an end-stage setup with the stage positioned near sections 101, 102, and 103. Floor sections, such as Floor 1, Floor 2, Floor 3, and Floor 4, often provide some of the closest views of the performers. In the lower bowl, the 100-level center sections such as 121, 122, and 123, 108, 109, and 110 offer great views as well. Yet, some visitors have reported cramped seating and limited legroom in certain areas of the arena.
Whether your goal is to absorb the electric atmosphere from up close or enjoy an unobstructed panoramic view of the event, there are pros and cons to each seating area at Little Caesars Arena. We'll continue to explore these options so that you can make an informed decision and have an unforgettable experience.
Best Seats at Little Caesars Arena
In this section, we will explore the best seating options at Little Caesars Arena, focusing on VIP Courtside, Club-Level Seating, and Lower Bowl Corner Views.
VIP Courtside
VIP Courtside seats offer the ultimate experience for any event held at Little Caesars Arena. These seats provide:
Closest views of the action
Exclusive access to VIP amenities
Luxury seating and unmatched comfort
As the most sought-after seats, VIP Courtside ensures spectators are immersed in the event and feel the excitement up close.
Club-Level Seating
Club-Level Seating offers a fantastic balance of comfort, exclusivity, and great views. Some of the advantages of club-level seats include:
Elevated views for better sightlines
Access to exclusive lounges and dining options
Wider, cushioned seats for added comfort
Club-Level Seating provides an enjoyable and memorable experience with additional perks, making it a popular choice among fans.
Lower Bowl Corner Views
The Lower Bowl Corner seats give fans an immersive experience with close proximity to the action. These seats offer:
Excellent sightlines of the entire arena
Close view of the players or performers
Affordable pricing compared to VIP or Club-Level seats
While not as luxurious as VIP Courtside or Club-Level Seating, Lower Bowl Corner seats still provide fans with an enjoyable and intimate experience at Little Caesars Arena.
Worst Seats at Little Caesars Arena
Upper Bowl Corner Seats
The seats located in the upper bowl corners of Little Caesars Arena are not considered ideal for enjoying events. These seats may not provide the best sightlines as they are farther from the action and placed at an odd angle. Fans attending basketball or hockey games may find it difficult to follow the action, especially when it comes to the end zones and corners of the playing field.
Upper Bowl End Zones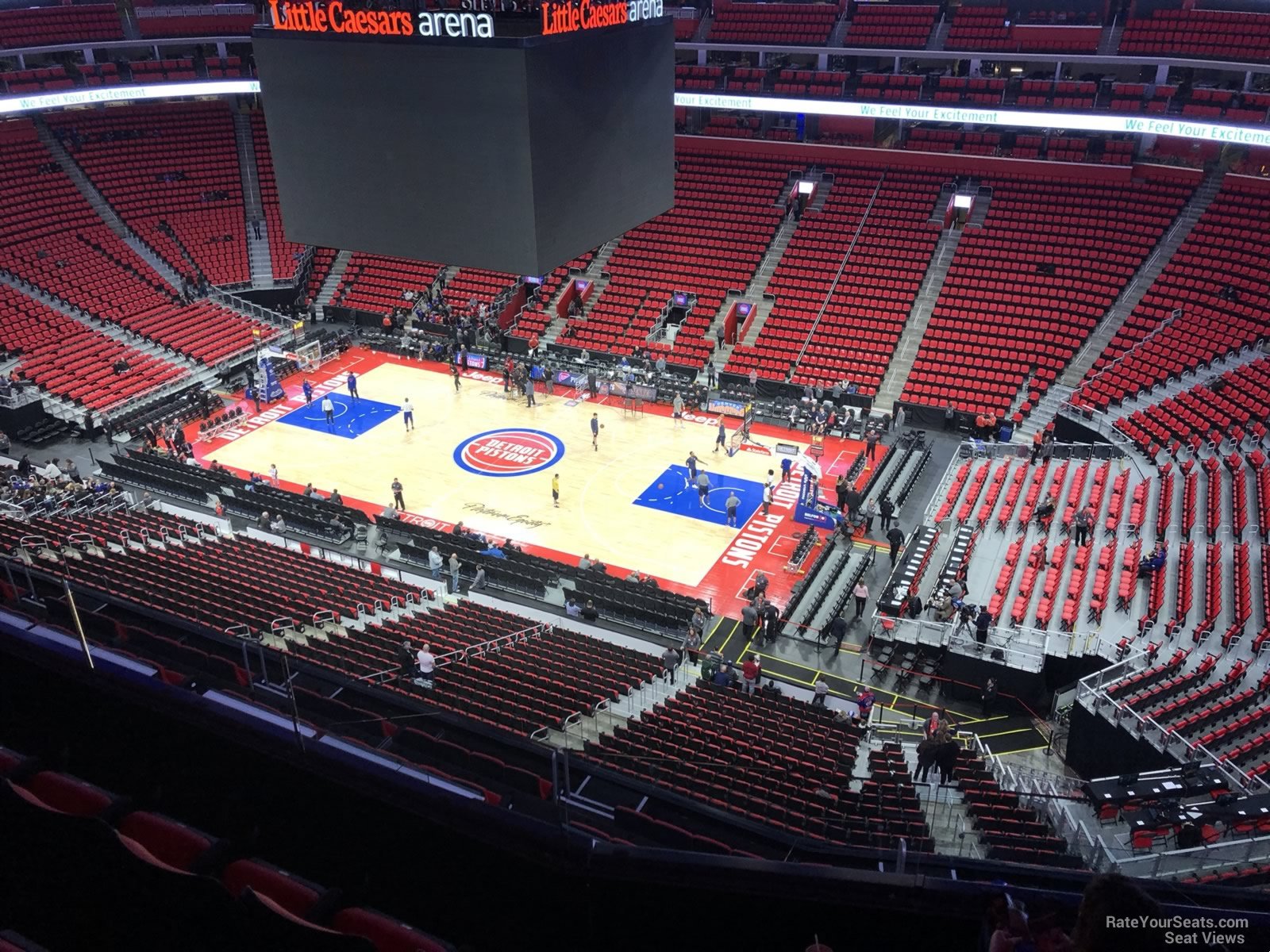 Another area to consider when looking for the least appealing seats would be the upper bowl end zones, specifically those located behind the basketball hoops or hockey goals. These seats offer a limited view of the action happening on the opposite side of the court or rink. Additionally, amenities may be limited or not available in this section during Pistons and Red Wings home games.
Obstructed Views
While Little Caesars Arena is known for its modern design, there can still be cases of obstructed views in some sections. For example, seats located too far to the right or left may require turning your neck constantly to see the action on the court, rink, or stage. Also, certain areas of the 200s level have been described as vertically steep, making it difficult for attendees to see much of the event.
In conclusion, while Little Caesars Arena offers a variety of seating options, it's essential to research the venue and view seating charts to avoid selecting seats that may hinder your enjoyment of the event.
Tips for Choosing Your Seat
Know the Event
When choosing your seat at Little Caesars Arena, it's essential to understand the event. For concerts, an end-stage setup is most common, with the stage located near sections 101, 102, and 103. The layout may slightly vary for specific concerts, with general admission seats, fan pits, and B-stages. For sports events like basketball or ice hockey, the best seats are typically around mid-court or mid-ice, in sections 121, 122, and 123, which are part of the Rehmann Club and Comerica Players Club.
When purchasing tickets, it's a good idea to check the seating chart provided for the event to get a better understanding of the specific layout and available views.
Consider Ticket Price
Another tip for choosing your seat at Little Caesars Arena is to consider the ticket price. Different sections and levels offer various price ranges, depending on the event and the viewing experience. For example, the lower level seats in sections 101 through 126 are usually more expensive but closer to the action, while higher-level seats often provide more budget-friendly options with a broader view of the event.
When browsing tickets, compare the SeatScores and seat views provided by websites like RateYourSeats.com to determine which ticket price range offers the best value for your desired experience.
Check for Accessibility Options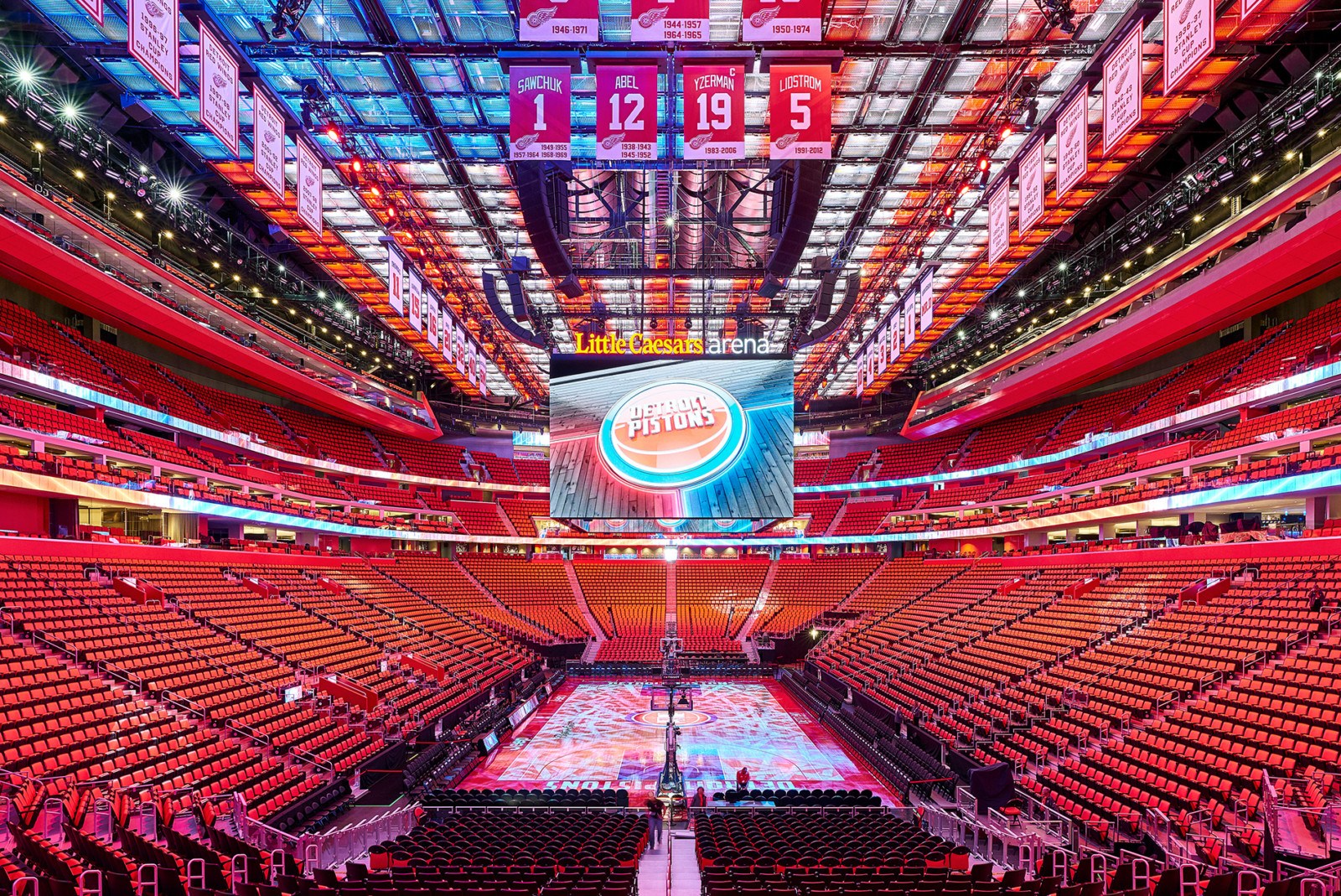 Finally, when selecting your seat at Little Caesars Arena, it's important to check for accessibility options if you or someone in your party requires accommodations. The arena offers wheelchair-accessible seating in various sections and levels, as well as additional services for patrons with disabilities, such as assistive listening devices and sign language interpreters.
To purchase accessible seating or inquire about available services, contact the Little Caesars Arena Box Office or the event promoter. It's a good idea to plan ahead and make arrangements in advance to ensure a comfortable and enjoyable experience.
Final Thoughts
When attending an event at Little Caesars Arena, there are various seating options to consider. For the best concert experience, floor sections such as Floor 1, Floor 2, Floor 3, and Floor 4 usually provide the closest views of the performers. However, keep in mind that floor sections might be added or removed for different concerts.
On the other hand, if you're attending a hockey or basketball game, the North End Club Seats, which include sections 201-205, are an affordable premium option. These seats are located on the arena's highest level and allow access to the multi-level club lounge.
Be mindful of some less desirable seats. For instance, barstool seats on the same level as row 4 might have a restricted view if people in row 4 are leaning forward or standing. Additionally, some reviews mention that the seating at the arena can be cramped, with limited legroom and not much space to move or stretch your feet.
In summary, to choose the best seats at Little Caesars Arena, consider the type of event you are attending and the desired viewing experience. Taking these factors into account will help you make the most of your time at the venue.